I've had the opportunity to help hundreds of online coaches build and monetize their online businesses over the past 10 years. One of the most frustrating, confusing, and overwhelming topics is that of paid ads.
Most online coaches are aware of the game-changing power of ads but as you dive into implementing this powerful marketing platform, many are stopped for a few simple reasons:
LACK OF BUDGET: I get it – Hiring a skilled consultant such as myself to run a custom campaign for you can cost thousands of dollars and that doesn't even include ad spend. How can you grow your business using the power of ads without breaking the bank?
LACK OF TRUST: Maybe you have the budget and are ready to invest in a professional but how the holy-heck do you trust a stranger with their consulting fee AND your ad spend. Sounds like a high-stakes game you'd find in Vegas… Here's hoping the house doesn't win!
LACK OF TIME & KNOWLEDGE: You could be the type of coach that wants to gain an understanding of ads before farming them out but are confused on where you would even start to learn the ins and outs of ads. Have you seen the ads interface? It can be overwhelming to even the most advanced media buyers.
There are about two billion people who are using social media. And on average, these people are spending 135 minutes a day on social networks. This a fact known to coaches and consultants, and it's no wonder many of them are jumping into the bandwagon.
However, not all of these coaches and consultants who have tried running ads on Facebook and Instagram are satisfied with the results. Some are complaining because it did not make a difference in their business. They did not get an ROI on the amount they've spent. Many reasons can be attributed to such failure, and one of them is not knowing how to run an effective social media ad.
If you are a coach with a high-ticket program, you cannot just run a social media ad without an effective plan; it will not work. Your ad should increase their trust factor. You should be able to convince people that you can solve their problems. How are you going to do this? You are about to find out.
Paid Facebook and Instagram ads are different from the traditional outbound advertising that we got used to. An in this article, we are going to talk about it.
In this article, we are going to discuss three of the most effective type of Facebook and Instagram ads. We will also talk about the practical formula for Facebook Ads, and many other things that you are dying to know about based on the Master Class coaching program run by Lindsey Anderson of Build and Monetize.
What's Facebook Ads Got to Do With It?
Facebook keeps on changing every time; it keeps on changing its algorithm. With a lot of options for best Facebook ads for coaches, there is a high probability that you can make a lot of mistakes. We cannot afford to make these costly mistakes, especially when our coaching is just taking off. So, what do you need to do?
We need to learn the basics of Facebook and Instagram ads. In running your ads, you need to strategize. Without a specific strategy on how you are going to run your ads is like letting your money go down the drain. It is a fact that there is no other tool that can scale your business than Facebook ads. When you know how to run effective ads, you will reach to the six to seven figures in no time.
Putting Your Money in Facebook Ads
When you run Facebook ads, you will not only increase your website traffic; you can also generate a lead; it lets you interact with your target audience, build credibility, and engage with these audiences. It works for all types of audiences – from those who are unaware of your services or cold audiences, your warm audiences, or those who are receptive to your services to people who are considering hiring your services as a coach and even those who are your clients right now.
Facebook ads can work for all kinds of products and businesses too. It is easy to set it up by creating a business manager account, and in minutes your ads will be published. Even coaches and consultants with only basic knowledge of marketing can handle Facebook ads for a coaching business.
We all know the benefits when you advertise on Facebook. But among these benefits, the most significant is the opportunity it gives to target hyper-specific audiences. With Facebook ads, you can choose the type of audiences according to different parameters and in various methods. Another reason why you should choose social media ads is you can see the results right away. You can tweak your ad when you see it's not working, so you can get better results in no time.
Facebook ads also give you flexibility with the cost to promote your business. Here, you can decide on how much you can spend to create and run your ads. Facebook keeps on coming up with innovations and methods to engage your audiences every day, and as a coach, you need these new options to reach to your target audience.
Basic Types of Facebook Ads for A Coaching Business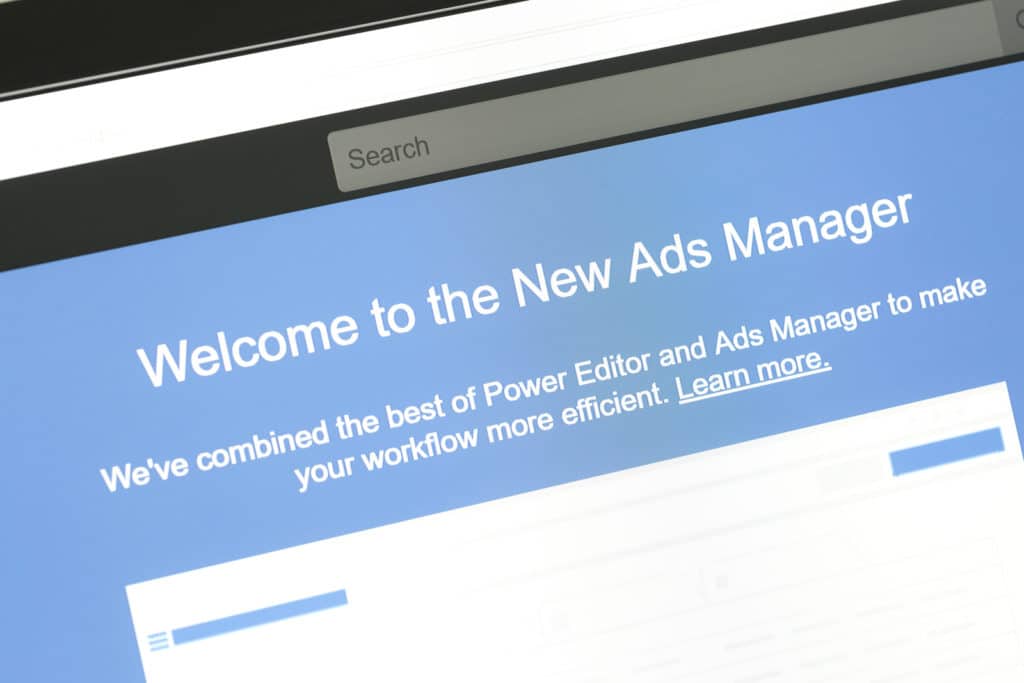 Facebook is a sophisticated platform. While many businesses advertise on it to boost their posts and encourage clicks on their websites, for coaches and consultants, Facebook can give you a lot more. You just have to learn how to leverage it in creating your ad campaign. Here is a rundown of the basic types of Facebook Ads for a coaching business that you can play with.
Link Click Ads
True to its name, this type of ad is where you can find a link in the post that takes the audience to an external website. The link can lead to a specific landing page or blog post. Link click ads are quite famous, and it can be profitable and performs well too. However, this is not guaranteed. Its success still depends on how good the content of the website is. You can also add a "Like" button on the ad for more mileage.
Lead Ads
Many coaches use Lead Ads as a perfect campaign to increase their chances of getting potential clients. One of its features is it can offer value to their audiences that they will find irresistible. It can be an eBook or a PDF that they can download right within Facebook and without going to an external website.
One of the benefits of using Lead ads is it can allow you to get an in-depth knowledge of your audiences. Once the ads are running, the audience can sign up with their email addresses. You can collect them for your email list and start sending your audience awesome emails about your Facebook ads for a coaching business.
Video Ads
Video ads are published right on Facebook without going to an external link. Audiences love videos and what could be a better ad to run than video ads. It engages your audience far longer than any other ad. It can be up to 120 minutes long, but the best and more effective ones run for under two minutes. What's more? Facebook allows you to customize your videos between auto-play, replay, and continuous looping.
Page Post Boost Ads
Facebook would consistently suggest ads that you can "boost" to a specific target audience. Boosting an already existing post can widen its reach and can engage most of your cold audiences. Majority of these ads that Facebook would suggest are the ones that are performing better or has higher engagement levels than the rest
Page like Ads
The name says it all. This ad has only one purpose and that is to increase the number of likes on your page. And it necessarily follows that the primary call to action is for the target audience to "Like" the page instead of visiting your website, downloading eBook, or watching a video.
The description of the post in this ad is essential to get your audience to like the page. Catchy and well-meaning copy that addresses the goals and problems of your audience will make them like your page. Posting something beneficial to them will encourage them. Selecting the right image that resonates with your audience is essential in Page Like ads.
Event Ads
This is another ad that coaches can put to good use – even ads. When you create an event at Facebook and promote it to your target audience, you are keeping your community engaged. You can select your audience here. For example, you can only target those who are living within your community. Why is this important? Because you need an event that is accessible and relevant to your audience to stay.
The Right Foundation for Your Facebook Ads for Business
Before thinking about the landing page design, the ad images, or the lead magnet layout, you need to first know the basics. And you will be amazed, it no rocket science. You only need to remember three essential components, which are called the foundation of Facebook Ads. When you have this, and you get it right, Facebook ads will automatically bring in prospects. That means more clients for your business.
There are things you need to remember:
Target – who your audience is
Offer – what can you do for them
Message – how you deliver the message
If you nail these three, your Facebook Ads will be a smashing success. You don't need an effervescent personality or the best design for your lead magnet; your successful Facebook Ads hinges in these three.
Target
You know that the advantage of using Facebook Ads is its ability to target your specific audience. You can be as elaborate as you want to be with the Facebook Ad Manager to work with different variables you have to get to your target audience. But it goes deeper than this. When we say target, it's more than superficial; you need to be very specific on who you are trying to reach with your coaching program.
Offer
Sometimes, we cast our nest too wide, hoping to get to a broader audience for our program. That is not what your campaign is for. Your Facebook ad campaign is to affect your audience and take action. When this happens, they will make through your sales funnel and learn more about what you can do for them. See, the campaign itself does not solve their problem. You are merely drawing your audience into your community.
Message
You have a target and offer, how would you deliver them to your audience? Through your message. It is how you put your offer into words in a way that your target can identify with. Many coaches have the skills, but they cannot write a good copy. It takes a lot of practice, but once you get the hang of it, you can do it.
Three Most Effective Types of Facebook Ads for Coaches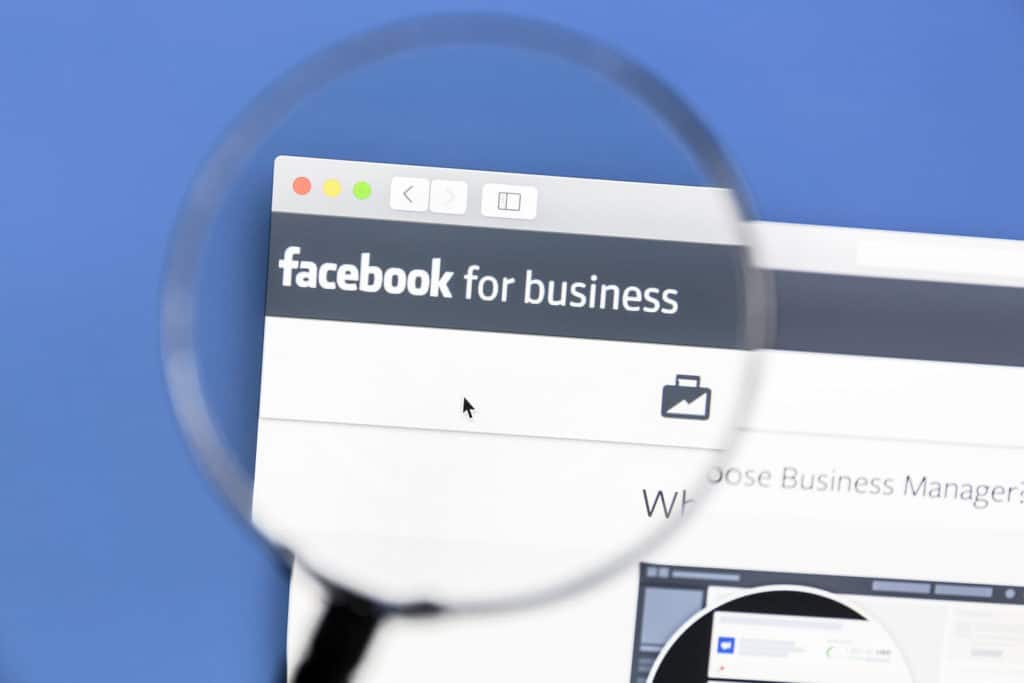 In her BAM podcast about Facebook Ads, Lindsey talks about three of the most effective types of Facebook Ads that coaches and consultants should run.
Running Facebook Ads can be intimidating; how can it not be when you are going to invest hundreds if not thousands of dollars. You can easily get carried away and do what other coaches in your niche are doing. She recommends these three ads that are proven effective to scale your coaching business.
#1 Retargeting Ads
If you are not using Retargeting Ads for your coaching business, you better use it now. It will remind your audience about the fantastic services you have that they had come across before but did not sign in. Most businesses have a small number of warm audiences, and the same can be said about coaching and consulting.
You need to stay in front of your audience, but you don't want them to suffer from Facebook ads fatigue either. What you need to do is allocate a small budget for retargeting the warm audiences. They are your business's highly-responsive prospects. When you create several different ads once a week, retargeting this warm audience, you are consistently nurturing them.
#2 Build Your List Ads
Once you have a Facebook campaign running, you are adding people to your email list. Continuously bringing people into the fold with direct-response ads. Run an offer that gives your client value like an eBook or a free pdf. This is a remarketing campaign that drives the audience to your website to find out more about you and eventually gets converted into clients.
#3 Get on My Calendar Ads
Prepare an amazing event ad and target your warm audience to join. Once they come to your event, you need to focus on delivering on your promise that you advertised. Keep the conversations going and have weekly communication with your warm audience.
Final Thoughts
Facebook and Instagram ads are the best tools in your arsenal to scale your business. Take advantage by utilizing the technology to get your leads and maximize conversion rates. Speak to your audience through Facebook ads and deliver what you promise.
Facebook advertising is not only useful because it can help you target your precise audience. It is an ideal platform because it is where your audiences are.
Join Lindsey Anderson on her Build and Monetize podcast, where she talks about Facebook and Instagram ads.