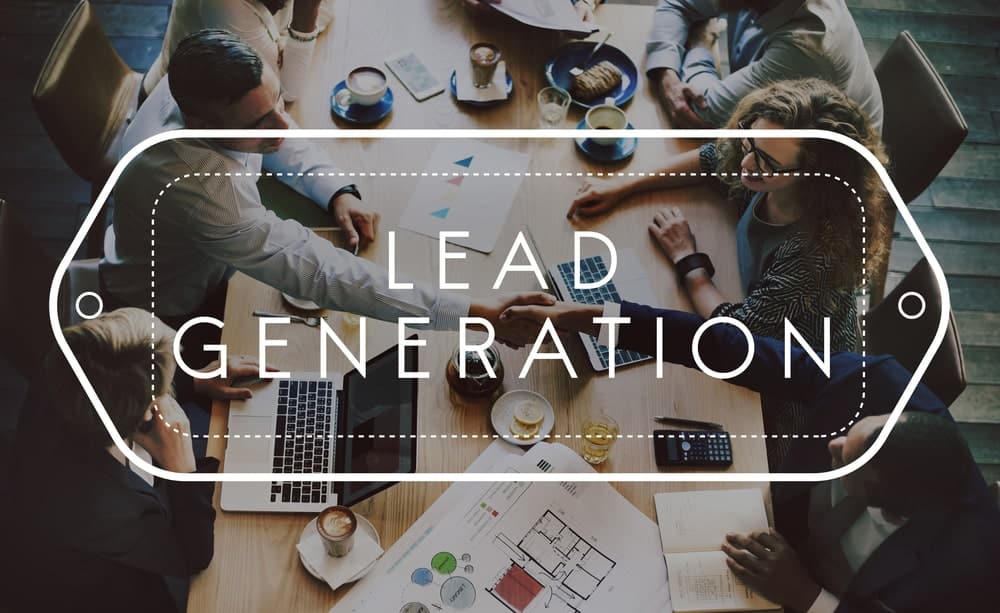 Online lead generation is key for just about every business – from eCommerce stores to service companies like plumbers, contractors, and electricians. But generating online leads isn't always easy, even if you're using the right tools and strategies. So, in this article, we'll be discussing a few of our top tips for online lead generation.
1. Start By Taking Another Look At Your Landing Pages
Landing pages – which are pages of your website designed to get a customer to click a "Call To Action" (CTA) are the lifeblood of any good online lead generation strategy. Because of this, the best place to start if you're struggling with online lead generation is with your landing pages. Let's go over a few of the best practices you should always follow when building landing pages.
Keep your offer above the fold – "Above the fold" refers to the part of the website that's viewable without scrolling, immediately after a visitor clicks your landing page. Your offer – whatever it is – should be clear, visible, and easy to understand. All of the information required to convert a customer into a lead should be visible above the fold.
Add more detailed information below the fold – If you would like to add more information about your services or offer, you can do so below the fold, to give leads more detail. However, you should make sure that a summary of this information is also included above the fold.
Remove website navigation buttons – A landing page isn't designed to bring more visitors to other areas of your website. Instead, it should be designed for one sole purpose – converting a visitor to a customer. For that reason, it's a good idea to remove website navigation menus and buttons, so that there are fewer distractions.
Focus on a single CTA – Never try to build multiple offers into a single landing page. Always focus on a single CTA. Complexity is the enemy of conversions. Your visitors should be able to quickly understand what you're offering – and convert without even having to think about it. Introducing multiple CTAs just makes things unnecessarily complex.
As an example, take a look at the homepage of Auto Transport Broker Leads. This page makes it easy for users to understand what the company is offering, and how to sign up and get more information. It also helps sell the product – providing information about how the company's services are distinct from the competition, and the benefits of choosing Auto Transport Broker Leads over competing companies.
Build a specific page for each CTA – Similar to the above point, you need to create a landing page specifically for each CTA.In other words, if your landing page is for a specific service – a free roof inspection, for example – it should never redirect to a generic "services" page or a page with a different offer. It should direct to a landing page with a CTA that's related to free roof inspection. If you "bait and switch" your customers, they'll be confused, frustrated, and unlikely to convert.

Give the customer something for converting – What are you doing for your customer? Why should they sign up? Whether it's a free eBook, a consultation, an exclusive coupon, or any other reward, your CTA should always reward a customer in a tangible way for converting.
Using these simple tips, you can easily revamp your CTAs and landing pages, and bring in more customers.
2. Leverage FOMO (Fear Of Missing Out)
One of the most effective ways to generate more leads from CTAs and landing pages is to create limited, time-exclusive offers. Our Fear Of Missing Out, or FOMO, is strong.
Have you ever been to a website where you're offered a 20% off coupon – but only if you complete your order within 30 minutes? You're more likely to shop right away and complete an order before the coupon expires, and you "miss out" on the savings!
The same tactic should be used on your website and on your landing pages. Provide your customers with a limited-time, exclusive offer. This will motivate them to sign up right away – rather than wait, and come back to your website later. If they leave your website, chances are they will never return – so this is a very powerful strategy for maximizing conversions.
3. Incorporate Social Proof On Your Landing Pages And Website
Social proof refers to any kind of action that enhances the image of your brand in the public eye – due to experts, past customers, or other such people speaking positively about your products.
Social proof, such as positive customer reviews, is an extremely powerful marketing tool. 95% of customers read online reviews before making a purchase, and 84% of people trust online reviews as much as they trust in-person recommendations.
Incorporating social proof like product reviews, customer testimonials, expert opinions about your services, and other such information can help boost trust in your company – and maximize conversion rates. 
4. Focus On Content Creation And Inbound Marketing
Inbound marketing through content creation – such as blog posts – is a powerful way to bring in more leads naturally, through search engines like Google.
If you operate an auto service shop, for example, you can write how-to guides about car maintenance and answer common FAQs. When customers search for these topics and find your website, they will see your business as an authority – and after they've learned what they need to know, they may stick around and convert into a paying customer.
We could write a book about the importance of content creation and inbound marketing. But we don't have space for that – so check out this guide from HubSpot to learn more about the basics.
5. Follow Up With Leads Personally – And As Quickly As You Can!
If you fail to follow up on your leads in a timely fashion, you might as well forget about maximizing conversions. The Lead Response Management Survey found that you are 100x more likely to convert a lead if you contact the lead within 5 minutes, compared to contacting the lead within 30 minutes.
By minimizing the time it takes to follow up personally on a lead, you can maximize response time – guaranteed.
Follow These Tips – And Build A Better Lead Generation Strategy!
Online lead generation is a complex business – but with these 5 simple strategies, you'll be able to improve your conversion rates, bring in more qualified leads, and turn your leads into paying customers. Start thinking about how you can implement each of these strategies on your website today!