Facebook has revolutionized the way that people in business conduct their online marketing. Of course, other social media sites have contributed in their own ways, but none of them can truly hold a candle to the powerful juggernaut that is Facebook. However, we need to make sure that we're utilizing that power in the best ways possible. What should we be doing to ensure that our Facebook online marketing is the most effective it can be?
Lucky for you, I've got just the answer! After garnering years of experience with online marketing, I've figured out the best ways to maximize your Facebook online marketing as well as the top 3 tips everyone should be following for success through Facebook and social media marketing as a whole. Additionally, I've got some bonus tips to make sure your Facebook posts are getting noticed amidst Facebook's new algorithm update.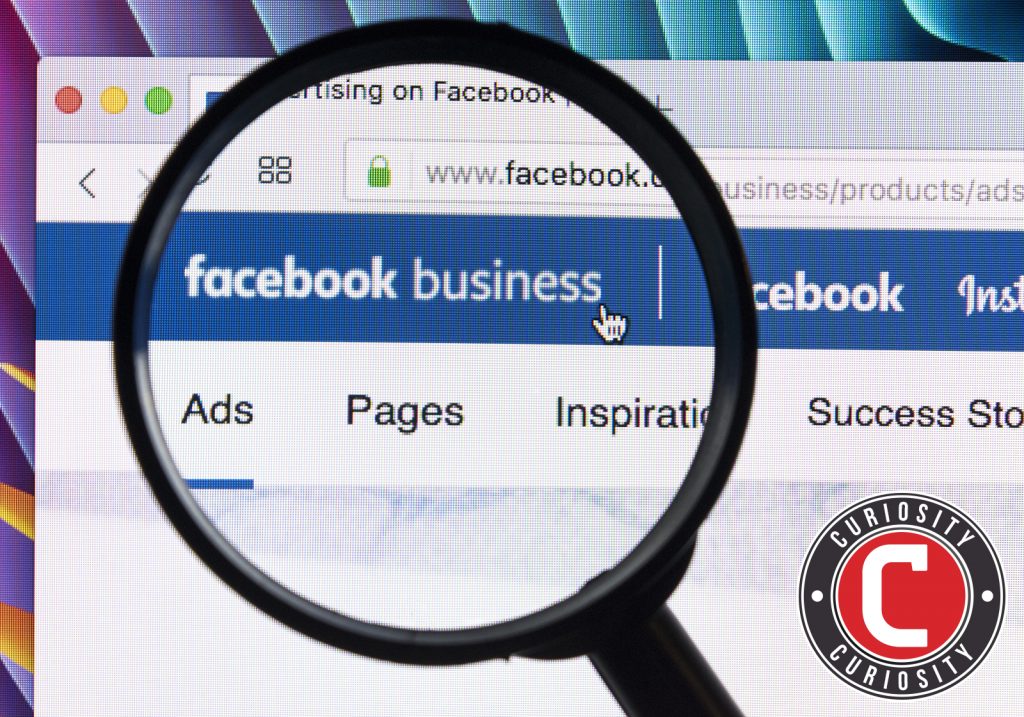 Facebook Online Marketing and The CLICK Technique: "C" for "Curiosity"
Before we get into the details of Facebook online marketing, however, we have to talk about The CLICK Technique! A five day crash course of my own invention, The CLICK Technique is designed to get you more traffic and leads with simple, easy-to-follow steps. Each letter in the word "CLICK" stands for a different step you should be taking to effectively change the amount of traffic and leads you're currently getting, and with some hard work and elbow grease, the results speak for themselves.
In the case of Facebook online marketing, we'll be focusing on the first "C" in the word "CLICK", which stands for curiosity. Before you close any deals and create a large, dedicated fan base, you have to make people want to interact with you and your business. In order to completely find your target audience, you want to make sure you pique people's curiosity. By engaging with them and making them interested in what you've got to offer, you're bringing traffic to your website and beginning a relationship that could lead to multiple sales and success!
Facebook online marketing is no different. Whether you're running a specific ads campaign or interacting and engaging with your audience through Facebook comments or videos, you need to make sure that they're curious and interested in what you've got to say. By producing content that is both valuable and considerate, not only are you curing their curiosity for knowledge, but you're also doing your business a favor by bringing these people from Facebook towards your website and vice versa.
Facebook Online Marketing: The 3 Tips To Success
Now that we know what to focus on, the details of Facebook online marketing are easier to discuss. Overall, engagement on Facebook is crucial to your success. By regularly interacting with people who have expressed an interest in your business, whether it be through comments or videos, you're ensuring that you've created momentum and that you're ready to build on a strong foundation in order to extend your reach towards other potential customers.
Additionally, consistency is just as important as engagement. Generally, it takes 5 to 8 interactions between you—or your business through advertisement—and a potential customer for them to feel like they know the brand and can trust you with solving their issues. By ensuring that you're consistently showing up on their newsfeed, you're increasing how often they notice you and speeding up the process of that first initial reaction.
With these key ideas in mind, the top 3 tips for success in Facebook online marketing are easy to follow, as well as monumentally important for any business owner to do!
Number 1: Have a Facebook Pixel
First and foremost in Facebook online marketing, even if you don't intend on using Facebook ad campaigns, you should have a Facebook pixel installed on your website. The process is very easy. Either you or a web developer can take the bit of code required and install it onto your website's page. (If you're part of The CLICK Technique group, there's a tutorial on this exact subject!)
The Facebook pixel you install will keep track of the people who visit your Facebook page. Additionally, Facebook will remember these people and follow them around the site with information on your business. This means that, when it's time for you to conduct an ads campaign, you can go through these people who've visited your website in the last 90 days or so and target your campaign to those people specifically!
This is important for many reasons, though the main one is the fact that this is what you would consider a "warm audience"—people who have visited your website and are aware of your brand. Facebook, being a powerful social media machine, learns and knows everything about us—how we interact with each other, how we comment on posts, what brands we like, and if we buy through Facebook advertisements. By utilizing the power of retargeting and your Facebook pixel, you can generate a list of 100 people and create a lookalike audience (people who are very similar to those who've already visited your site) through Facebook, too!
These techniques are important to Facebook online marketing due to how inexpensive the ad process can be. Instead of trying to guess your avatar and spending money you don't need to on people that might not even be interested in what you've got to offer, you can generate a very specific audience with ease, and targeting becomes simple when you've got a strong foundation to work off of.
Number 2: Always Run Retargeting Campaigns
In the world of Facebook online marketing, you must always be running a retargeting campaign. If you're dedicating any amount of time towards a Facebook page for your business, then a retargeting campaign is essential to your cause.
By utilizing the ads manager in your Facebook settings, you can create an ad designed specifically for generating traffic. For instance, an ad that I regularly use for the Traffic and Leads website is something called a "carousel ad". With this kind of advertisement, there's a slideshow of pictures that people can click through that discuss and advertise what the business is about, the various services offered, and how the business can help solve your problems. Additionally, each picture leads to a different landing page on the site, which generates traffic all on its own while directing people towards exactly what they need!
Once this ad has been made, you can then use Facebook to show this ad to anyone and everyone who has visited your website in the last 30 days, as well as anyone who has engaged with your Facebook page in the last 30 days as well (engagement meaning watched a video, posted a comment, like a post, and so on). Additionally, if you're getting less than 1,500 visitors to your website, you can run this retargeting campaign for less than $5 a day! Fitting it into your budget can be easy, and when it comes to Facebook online marketing, this technique is extremely important.
Once again, retargeting to a warm audience reminds them that you—and your website—exist, and that through this continuous presence you have in their social media sphere, you're able to help them! Here at Traffic and Leads, retargeting has produced countless clients, and there's no reason this Facebook online marketing tip can't do the same for you.
Number 3: Install ManyChat
Lastly, in your Facebook online marketing crusade, you'll want to harness the power of ManyChat. For those of you who don't know what ManyChat is, it's a Facebook messenger software bot that enables potential clients to communicate with you through a Facebook messenger pop-up box on your website! Many companies and business owners have been using ManyChat for years—as well as many guests on the Traffic and Leads Podcast—and what it enables you to do has an overall positive effect on your online marketing.
Most importantly? It's free! You can sign up for a free account through the ManyChat website, and—without any additional scripts—install the chat box onto your website. Then, when people visit your website, the chat box will pop up as an instant way of contact between you, the business owner, and a potential client, who might have questions on their mind regarding the business, and what it is they're looking for with their visit.
Some people might think the idea of a chat box is a little daunting, to say the least, but in the world of Facebook online marketing? It's wonderful! People are coming more and more comfortable with the idea of Facebook messenger chat as a way to talk to business owners. It's easier for them to ask questions this way—instantaneously and with ease—and it's easier for business owners to reach out and talk to people who're visiting their website, and spending time looking through pages in hopes of turning them into a customer.
Still don't believe us? Go to the Traffic and Leads website and give it a try for yourself! I've got a ManyChat box set up, and I'm more than willing to engage with anyone to show just how easy it can be to get burning questions off your mind before making big decisions.  
Facebook Online Marketing: Engagement Is Key
In the end, the most important thing to remember about Facebook online marketing is the constant connection you're trying to build with your audience. When you're trying to gain a following and truly reach out to people, you want to make sure that you're persistent, as well as informative. Spamming advertisements and reaching out to people who've shown no interest in what you have to offer won't get the job done—by creating and curating content that's valuable and important to your brand, you're giving people a better idea of what you can offer, and what you can do to help them solve their problems.
Facebook is a powerful platform for people to use to reach out, and with how effective it is in online marketing, it's truly changed the way people conduct their campaigns. By using these tips and implementing them into your regiment, you'll find that not only are they essential to your success, but they also speed the process along of achieving quality leads and a dedicated customer foundation.