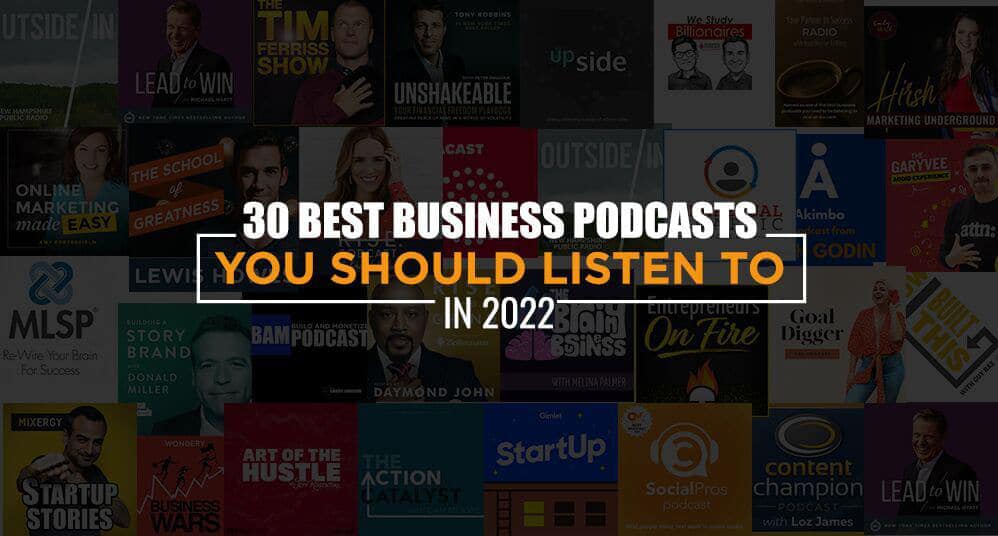 30 best business podcasts you should listen to in 2022. When it comes to content marketing, podcasts are an excellent resource for small business owners. There are approximately 40 million people who are tuning in to podcasts for inspiration, motivation, entertainment, and education every week. This broadcast medium has dramatically evolved since it first came out in the early 2000s.
Podcasts are mostly talk-in-demand in a radio format and provide listeners with impactful lessons and stories on how to build their companies for the better. By listening to these podcasts, they can study small victories and the pitfalls of other executives so that they can make better-informed decisions for their business. It also offers a different perspective on many real-world problems that span from driving sales to finding a place in a competitive market.
Here is A List of 30 Best Business Podcasts in 2022
Here are the 30 best business podcasts in 2022 that cover a range of business-related topics. What you can find common among them is they provide businesses with a platform to get valuable business information. Subscribe now.
1. Build and Monetize Podcast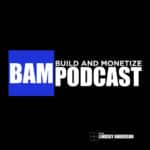 The online world is constantly changing and to be able to keep up, you need a reliable source that is practical and not very academic. Build and Monetize Podcasts can exactly do this. Hosted by Lindsey Anderson, who is an expert in helping consultants, coaches, and digital entrepreneurs who want to build and monetize their ventures. In each episode, Lindsey gives the best advice on building the brand and profiting from it. It also covers how to launch an online business, marketing, and establishing the brand as an authority. This podcast is highly recommended for a web developer, coach, consultant, author, virtual assistant, speaker, expert, freelancer, podcaster, solopreneur, and anybody who is interested to take their business further.
2. The Tim Ferris Show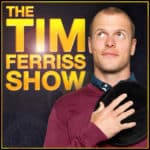 The host, Tim Ferris is a bestselling author of the 4-Hour Workweek, a book translated into more than 40 languages. Tim received plenty of good reviews from leading authorities like Newsweek and the New York Times. As a leading advocate of working smarter and offering creative approaches to problem-solving and delegating, his podcasts include tools, tricks, and tactics that listeners can use in their personal and business life.
3. RISE Podcast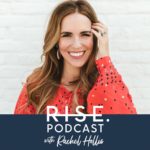 Looking for tangible and practical tools for your business? You better tune in to the rising podcast. Hosted by Rachel Hollis, the CEO of Mogul. The podcast includes interesting conversations with other bigwigs in the business, providing key takeaways that you can use in your business. Each episode is guaranteed to provide listeners with valuable lessons that can be applied in real-life scenarios.
4. The Art of the Hustle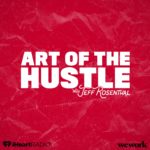 This show is co-produced by the coworking brand, WeWork, and IHeartRadio. It offers inspiration and motivation for marketers and entrepreneurs. The Art of the Hustle is hosted by Jeff Rosenthal, who is a co-founder of Summit. He discusses with his guest's variety of topics encompassing successes, failures, and insight on milestone events and offers key advice to help you level up your skills, mindset, and knowledge.
5. Unshakable by Tony Robbins Podcast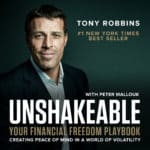 The host, Tony Robbins is the author of the popular book, Unshakable. In the Tony Robbins podcast, he gives his listeners access to different strategies to accomplish their goals. Just like in his book, his powerful rhetoric and astute lessons can help you create a meaningful change in your lives. It can help you unlock your potential with advice on how to overcome internal struggles that can derail your success. Each episode will teach you to thrive in difficult circumstances and be effective in your job, life, and even business.
6. Online Marketing Made Easy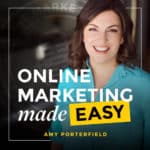 Wondering how to start your online business and how to make it flourish? Well, Amy Porterfield might have the answer. As a leading online marketing strategist, she offers step-by-step guides and marketing masterclasses to help you navigate the tricky road. Some of the essential topics in her episodes include how to start the business, plus scaling and automating. You can tune in to Online Marketing Made Easy with Amy Porterfield to find your place in the online market and generate more profits.
7. The Goal Digger Podcast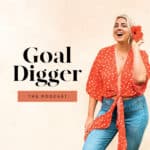 This podcast is hosted by Jenna Kutcher and broadcast every week. Each episode offers strategies, tips, and essential hacks to help you excel in business, earning online, social marketing, and even designing your own career path. Listen as she shares her best-kept secrets and interviews some of the biggest names in the industry including Amy Porterfield, Lori harder, Jamie Ivey, Melyssa Griffin, and many others.
8. The GaryVee Audio Experience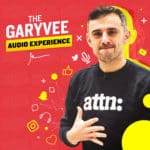 The host, Gary Vaynerchuk is famous for his brazen delivery of practical advice on business that spans from digital marketing to just about everything. He is an authority in discussing business strategies, having grown his wine business from $3 million to a whopping $60 million in value. Gary is an online marketing legend. His shows feature tips and advice from him and other guests as they discuss various topics including tech, culture, and entrepreneurship.
9. Perpetual Topic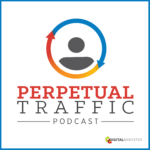 This podcast is the right combination of entertainment and strategies. Hosted by Molly Pittmann of Digital Marketer, Keith Krance, and Ralph Burns of Dominate Web Media, it provides its listeners an insiders' insight on how to acquire leads, convert them and increase sales using paid traffic. What makes this show stand out is it offers more tactics than other best business podcasts. Listeners can pick up effective digital marketing strategies through Facebook ads, email marketing, and many more. Aside from sharing their practical knowledge, they also interview real entrepreneurs to discuss their struggles with digital marketing.
10. The Action Catalyst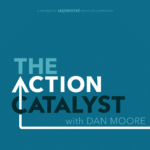 Hosted by Dan Moore, the president of Southwestern Advantage, one of the oldest direct-selling companies in the US, and Southwest Consulting, the podcast offers veteran insights and positive encouragement for the listeners to get inspired and take action. Its topics include entrepreneurial topics but the central topic revolves around productivity. Each of the episodes breaks down the topic into action steps in implementing the advice with different guests who are experts in the field. This is a podcast perfect for those looking for productivity kicks.
11. Social Pros Podcast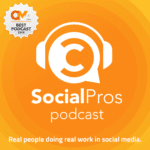 The show is hosted by Jay Baer of Convince and Convert and Adam Brown of Salesforce, two authorities in digital marketing. It is considered one of the best marketing podcasts and received the best podcast at the recently concluded Content Marketing Awards. With such accolades, it continues to reign the airwaves each week. The episodes are interviews with leading experts in social media as they discuss the success, failures, and anything in between. It also gives you the latest scoop on big companies with the highlight of the show being the rapid -ire questions at the end. The response is surprising if not entertaining.
12. Entrepreneur on Fire
This podcast has interviewed over 2,000 entrepreneurs that including Seth Godin, Tony Robbins, and Tom Ferris who themselves are successful podcast hosts. It was originally created for small entrepreneurs who need sound advice and revolves around the question that the host, John Lee Dumas asks to bring to light its guest entrepreneur's business highs and lows. The podcast has won an award on iTunes for the best content in its category. So, if you are searching for a podcast that you can listen to every day, this show is for you. It has fresh episodes every day, without fail.
13. Your Partner in Success Radio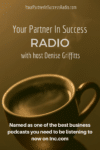 When you have a host, who described herself as a "happy nerd in stilettos," you already know you picked out a good show. Denise Griffiths is considered an authority. She is an experienced virtual assistant, business manager, and web developer. In her show, she invites leaders from a wide range of expertise. It features everyday conversations with these entrepreneurs who give advice on how they can make the business grow. Audiences of this podcast find Griffiths endearing personality fills that show with tips, insights, and practical wisdom.
14. MyLeadSystemPRO Wake-Up Call Podcast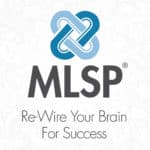 A podcast especially created for internet marketers, home business owners, and entrepreneurs who want to take their business to another level. MLSP is responsible for many of the industries' success stories since it was created in 2008. It broadcasts every weekday with guests giving insights, inspiration, lead generation tips, and straight-from-the-expert business strategies to help build your business. it is a show that aims to help you get more profit for your business.
15. The Hirsch Marketing Underground
The show's host Emily Hirsch breaks down essential marketing concepts and gives strategies for small businesses on how they can scale up and gain more revenue. It is a relatively new podcast, having launched last August but it has already earned faithful followers for its solid marketing advice. What it offers is a behind-the-scenes look at how Emily Hirsch works with her clients to drive more sales. Some of the important inputs from the episodes are marketing, using Facebook Live, and ad costs.
16. School of Greatness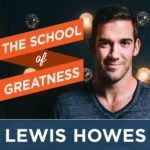 Launched in January 2013, the podcast has scaled to become one of the top-rated under the Business and Self-development category on iTunes. The host Lewis Howes has a great story to tell. Having faced adversity when he experienced an injury that ends his dream of becoming a pro in football. Since then, he set his sight on another venture, business. Aside from business he also mastered marketing, human behavior, product design, and how to add value. On the podcast, he interviews important and interesting business leaders and offers tips on success and motivation.
17. Akimbo
This podcast by Seth Godin is more about culture. Why does it have a place on our lists? Simple, on his show, Godin explains the culture and how we can alter it to make our business successful. Akimbo is an ancient sign that signifies strength, possibility, and posture. In business, these can have a major impact on the entrepreneur and business owners, especially when they want to know how to change the culture of their business. Aside from this central theme, the broadcast also discusses other topics too like marketing. As an authority in modern business, you will not be disappointed listening to Seth Godin at all.
18. Upside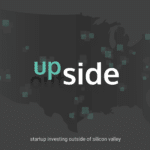 If you are starting a business, you should listen to Upside. This podcast is dedicated to the startups proliferating in Silicon Valley. There is a common misconception that you have to move to Silicon Valley to have a successful startup. It is not true. To build a successful startup, you need to find the right startup, including finding the right city or region. The podcast follows a similar format in which the broadcast offers its listeners a front-row seat to see each of the steps in the process. It traces the roots or origin of the startup to landing a deal. It offers different lessons for small businesses, though.
19. Building a Strong Brand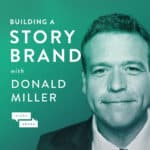 This podcast is hosted by Donald Miller and centers around how entrepreneurs and small business owners can connect to their customers via branding. Many fans of Building a Strong Brand are raving about how fun and entertaining Miller gives pointers on how to clarify the message for their customers to listen to. In the broadcast, he interviews many business leaders and entrepreneurs and discusses the power of branding. If you want to get your message out, and help your brand scale-up and stand out, you should listen to this podcast.
20. Business Wars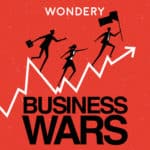 Business Wars is a podcast that looks into the major players in different industries and dissects the important battles and ideas between them. The podcast is hosted by David H. Brown and discusses some major companies like Coca-Cola and Pepsi and dissects significant business moments that happen in these companies. Although the stories are more focused on enterprises, listeners can learn important lessons that they can play in their small businesses. Other significant clashes of the Titans episodes include the battle between American Airlines and Southwestern, Monster and Red Bull, and Adidas and Nike.
21. We Study Billionaires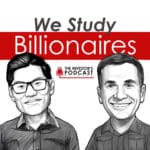 The podcast is hosted by Stig Broderson and Preston Pysh. It looks into the lives of many of the world's successful leaders in business and entrepreneurs. They also interview and study financial billionaires that including Howard Marks and Warren Buffett, where listeners can get some pointers and apply the business strategies discussed. It is a profile-style type of podcast but is full of great ideas and tips from the lives of these successful people. It is somehow similar to Business Wars, which focuses on large enterprises but business owners and managers can get major takeaways.
22. The Brainy Business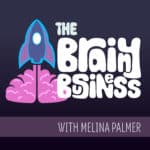 Here is another business podcast that takes a different approach but can still be helpful to business owners. In The Brainy Business, Melina Palmer takes an in-depth on behavioral economics and answers why a consumer buys a product. Being a sales conversion expert, Palmer is an authority in bringing science and economics to how companies constitute their offers. Some of the interesting topics in their episodes include scarcity, priming, and availability. The take on behavioral economics is surprisingly brain-friendly and effective. Whether you are part of a successful corporation or a small business, the tips you will get here can help you increase sales.
23. How I Built This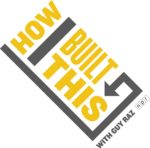 This podcast is produced by NPR and gives detailed stories about a handful of successful companies around. The host, Guy Raz also has other podcasts from NPR, but in How I Built This, he researches and talks to the key players of the company to illustrate their entrepreneurial journey. It is not a how-to type of podcast but in each episode, it provides valuable lessons that can be applied in different businesses.
24. HBR Ideacast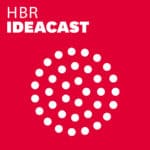 If you have no time to read the Harvard Business Review, you might as well tune in to this podcast. The prestigious business magazine now has a biweekly episode that discusses their recent articles. The podcast is hosted by HBR editor, Sarah Green. Aside from outtakes from the latest issue of HBR, she also interviews various titans of the industry like Google's Eric Schmidt. Each episode averages about 10 to 15 minutes, which makes HBR Ideacast the most convenient and informative show for entrepreneurs.
25. Mixergy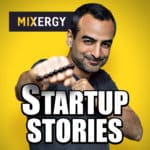 If you have a host that is unafraid to ask uncomfortable questions to his guests, then you know you are in for a fun yet informative show. This is what host Andrew Warner brings to the table at Mixergy. His goal in each episode is to dig deep and get the essential facts and insights on entrepreneurial successes and failures. According to its producers, the podcast aims to bring out powerful stories that can change the listeners. To date, the podcast has interviewed more than a thousand founders of startups and if you are ready to launch your own, you should be listening to Mixergy.
26. Outside In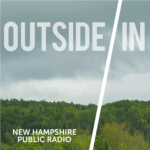 Outside In is a show hosted by Charles Trevail. It is a specialized business podcast because it is aimed at uncovering the secrets of the world's top brands that are customer-oriented. The podcast talks with several business leaders, academics, and media personalities to discuss how to foster the "customer first" culture in the industry. The topics are entertaining and customer-oriented as it explores the different philosophies and strategies of business leaders and the world's best thinkers.
27. Rise and Grind with Daymond John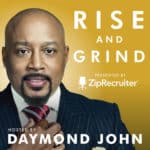 Hosted by Shark Tank's Daymond John who has become a prominent name when it comes to business successes in the US today. The podcast is inspired by his successful book, John's Rise and Grind and it features his interviews with different personalities like Wendy Williams, Gary Vaynerchuk, Tyler the Creator, and many others. These different personalities share their strategies for they overcome adversity and hustle their way to the top much like John. They discuss more productivity, power, and performance.
28. Start-Up Podcast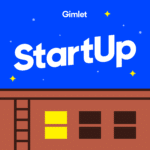 This podcast has a different take on its show. It features a documentary-style podcast that inspired the hit sitcom Alex Inc. on ABC. It is a storytelling kind of show that features interesting entrepreneurs around the world. In one episode, the podcast showed a story about Moktar Alkhanshali's search for the perfect cup of coffee. The listeners get to know how this person was able to convince the leading brands to market his coffee. There is also the StartupBus where a group of strangers will work together to launch a start-up in a week.
29. Content Champion Podcast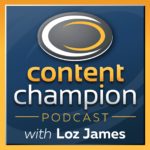 If you want to be a content marketing contender, then you should listen to the Content Champion Podcast. The show hosted by Loz Jams gives a deep insight into the art and science of content marketing. Each of the episodes in this podcast covers a step-by-step guide that their listeners can follow to bring new ideas to their team. It also teaches essential tactics, strategies, and tools for small companies to make a mark online.
30. Lead to Win with Michael Hyatt
This podcast has a popular tagline: "Weekly Leadership Lessons for Lasting Success." Hosted by New York Times bestselling author, Michael Hyatt, it discusses tools and insights on a wide range of topics from productivity to personal development and leadership. He also discusses timeless wisdom on how to sustain success.
Scale Faster This 2022
An entrepreneur's education is unending because learning should never stop. This list of best business podcasts is the easiest way to have continued learning at your inconvenience. It is easy to slip listening to podcasts into your routine, and you can listen to them wherever you want. Because these are delivered digitally, it does not cost a thing.
This year, many people are spending time making quality content like business broadcasts. These are good because you can access episodes easily and get ideas or learn new concepts that you are looking for to scale your business. Creativity can come from different perspectives. If through podcasts, you can look at your business in a new light and find your place, then allocate time to listen to more business podcasts and reflect on what you heard. These podcasts we have listed can help you succeed.