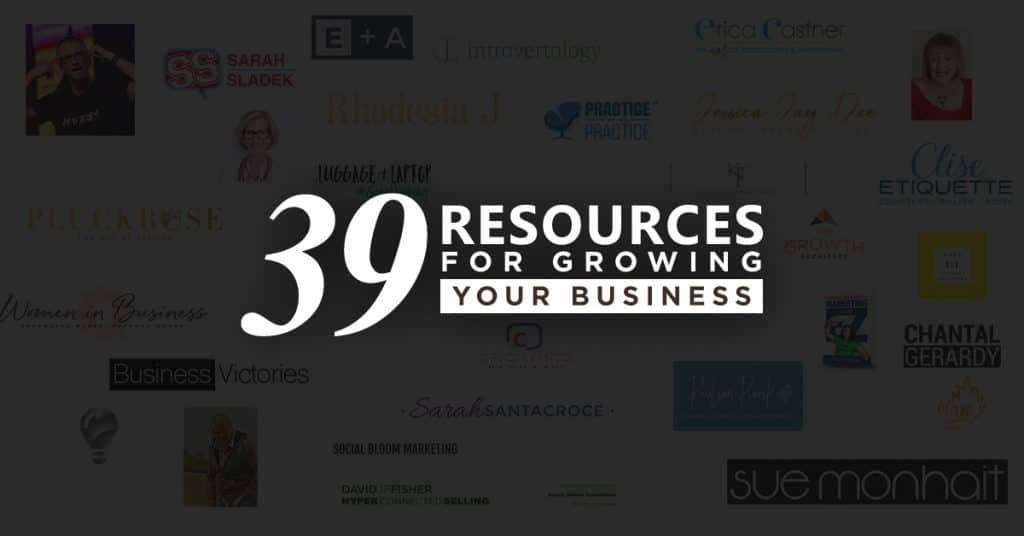 So you've started a business, and you're looking for a change. Maybe things aren't working out the way you expected. Maybe you feel like you've plateaued. Maybe you're doing great and just want to push yourself even further—a little help always goes a long way, right? In any case, congratulations! If you're looking for help growing your business you've come to the right place.
The internet is an expansive landscape full of resources to help you expand your business. Searching for them on your own could take days, months, even years! But perhaps you're too busy to spare that kind of time, so I saved you the trouble! No matter what you're looking for, whether it be self-help books, business coaches and consultants, marketing experts, or experts in business etiquette, here are 40 incredible resources to help you and your business flourish!
1: Business Victories

With over 30 years of business experience, Cheri Ruskus has seen it all—now, she wants to empower entrepreneurs just like you so you can take your business to the next level!
Business Victories offers coaching programs on everything from marketing to management—and beyond. Through numerous workshops and live seminars rich with crucial information, you'll be equipped the knowledge to find within yourself the creativity, drive, and confidence you need to grow your business into what you've always known it could be.
2: Sarah Sladek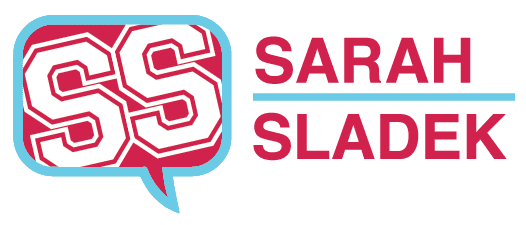 As a best-selling author, founder & CEO of XYZ University, Sarah Sladek is one of the leading authorities on membership and employee engagement.
With Baby Boomers retiring and Millennials entering the workforce in greater numbers every day, the need to bridge the talent and leadership gaps during our current generational shift has become more critical than ever. An expert on the engaging younger generations and boosting employee retention, Sarah Sladek has authored several books and research papers and speaks at over 40 events per year to help prepare all kinds of businesses to prepare for the future. If you're looking to build your business to last for years to come, she has exactly what you're looking for.
3: Practice of the Practice

Are you looking build or expand your private practice? Practice of the Practice is an incredible resource for taking your first—or next—big steps. Browse scores of free articles full of essential tips and tricks, or apply to work directly with practice experts! Whether you set up a consultation with founder Joe Sanok, or participate in one of the many programs that Practice of the Practice has available, you're sure to see incredible success in launching your own private practice in no time!
4: Small Business Stacey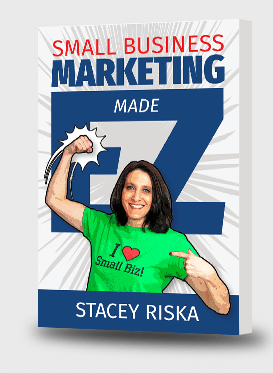 After her coffee and smoothie business accumulated over $500,000 in debt, Stacey Riska harnessed all of her marketing prowess to turn her business around. Now, her business has become a seven-figure profitable machine, and she wants to help you do the same!
Stacey doesn't care how little marketing experience or resources you have—no business is too small for her! With her numerous adaptable training programs and her free book, she's ready to help you create the marketing plan that will launch your business further than you've ever dreamed.
5: Sarah Santacroce
Are you an entrepreneur who wants to use LinkedIn to its fullest potential? Do you want to get more clients through LinkedIn and boost sales without using sleazy or aggressive sales techniques? Does "Anxiety-Free Marketing" sound like a dream come true?
Sarah Santacroce is a LinkedIn consultant and specialist with over ten years of experience in online marketing and sales, and she's helped hundreds of clients who were struggling with online networking and selling. If you're looking to expand your business outreach, she's more than willing to collaborate with you, and that's before you even get to her hugely insightful podcast & blog.
6: Sophia Ojha

In today's hyper-connected world, your business needs a strong online presence, the first step of which is a strong website—that's where Sophia Ojha comes in.
A Squarespace expert, Sophia has helped online entrepreneurs and small businesses thrive all over the world, including the U.S., India, Hong Kong,  and Australia, to name a few. Her passion and skill bring her clients from all walks of life, including fashion designers, investment bankers, nutritionists, and more. If your business needs a strong website, or your current website needs a makeover, Sophia is the one to call.
7: Ravi Toor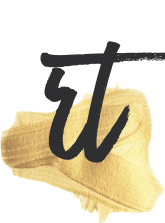 Ravi Toor is the Owner of Ravi Toor Co., a Coaching Practice focused on empowering women all over the world to tap into the best versions of themselves so they can create massive change in their personal lives, and on a global stage. She uses psychology, neuroscience, life disciplines, support and strategy to help women rewire their subconscious, remove both mental and physical limiting beliefs and implement change on a meaningful level so women can achieve their personal greatness, creating influencers out of every single client she works with.
In addition to Coaching, Ravi is also a Speaker, focusing most of her talks on humanity, change, adversity, overcoming traumas and creating a better reality for yourself and others. She's an advocate for survivors, teaching them they can go from victim to victor through changing their mindset and creating a life that's more aligned with their visions.
Ravi is also the host of LIT, a podcast dedicated to aspiring and emerging leaders. She believes there's a leader within all of us. Ravi is all about inspiring everyday people to accomplish change in their lives so they can show up successful and ready for any opportunity.
8: Clise Etiquette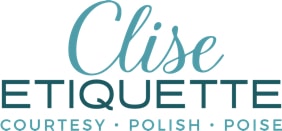 9: Heather Bohrer
After years of building websites for her clients, Heather Bohrer realized that she needed to take it a step further, and teach the entrepreneurs who hired her to use their websites to their fullest potential. Heather will not only build a website for your business and teach you how to manage it but will also offer her services as a consultant, helping you set up lead magnets and email campaigns to expand your business further than ever before.
10: Intuitive Strategies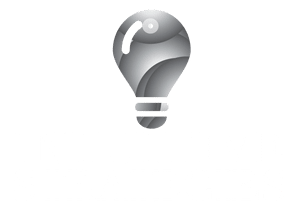 Looking to build your dream team? Intuitive Strategies believes that your only REAL asset is people. For over 25 years, founder Kathy Knowles has honed her skills at guiding businesses and entrepreneurs toward a more accountable result-oriented organization through a systemized hiring approach and managed growth process. Her specialty is creating and implementing proven systems and processes to build a team of high flying, high-performance people that increase profits and loyal customers. Build an impactful team—hire right the first time!
11: Erica Castner

For over two decades, Erica Castner has been helping business owners and service providers maximize their time and enhance their circle of influence to find, connect, and convert more of their ideal clients. A business coach and trainer who has worked with nationally recognized companies like, Victoria's Secret, Lancome Cosmetics, Dress for Success, Dillards, Re/Max, Hertz Global, and more, Erica's mission is to supercharge your business growth, quickly forging strong, lasting connections with your current and future clients.
12: Eckfeldt & Associates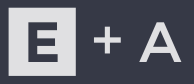 Eckfeldt & Associates sees the high-growth potential in your business, and they want to help you expand. Their leadership team coaching program provides your business with clear strategies to zero in on your customer base, refine your business model, and allow you to consistently meet and surpass your monthly, quarterly, and yearly goals. Equip your business with the laser-focused model it deserves.
13: The "PIVOT" Method
"If change is the only constant, let's get better at it."
So says Jenny Blake, author of "PIVOT: The Only Move That Matters is Your Next One." Jenny loves working with growth-oriented individuals, and in the world of business, the importance of growth cannot be overstated. As a business owner, "PIVOT" is essential for finding comfort in times of change, and, since change is frequent at levels both big and small, Jenny's methods to stay centered will allow you to master the ever-changing course of your business odyssey.
14: David J.P. Fisher
Are you ready to be a Sales Sherpa?
Yesterday's sales world is gone and success will go to those who have the skills and capabilities the new sales process demands.  Do you want to start easier conversations, cultivate stronger customer relationships, and accelerate your sales cycle? You're in the right place.
David J.P. Fisher is an international sales speaker and author focused on showing individuals and sales teams how to harness the power of digital communication and old-school sales skills.  He combines entertainment and education in presentations that inspire his audiences to act and get hyper-connected!
15: CP Communications
The right mix of media exposure, great content and social dialogue can be the spark you need to amplify your brand, elevate you above the noise and boost sales.
Australian PR agency CP Communications blends cutting-edge offline and online PR and social media to help you gain a competitive advantage, increase your profile and drive sales. They're experts in finding that sweet spot that drives success for your business. They work closely with you to really understand the nuances of your business and craft a highly tailored and creative strategy geared for success. They're inventive. They're tenacious. They're driven. And they'll do whatever it takes to get results for you.
16: Luggage & Laptop

The creative team behind Luggage & Laptop work with high-performing entrepreneurs to package and position you and your business online, to better invest your marketing dollars in strategies that work, generate you leads, automate your marketing process, and build you a business that funds your lifestyle.
Contact today about building your automated marketing system and driving leads and sales with our proven Facebook ads strategies. Speaking of which, you can follow their free Facebook group.
17: Paulien Pierik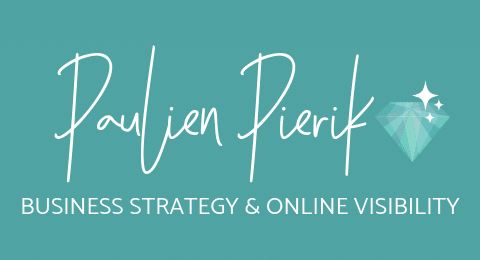 Hey, online entrepreneur! Are you looking to grow your business, so your brand can make an impact in the world? Are you putting in all of your efforts, working really hard, but not getting any results? Do you know you need to work on your visibility, but the prospect feels scary or a little "much?"
You've come to the right place because Paulien Pierik (and her seventeen years of business experience) helps entrepreneurs get visible online and grow their businesses, so they can change the world. And all of this with ease—it doesn't have to feel overwhelming!
18: Vicki Saunders
Vicki Saunders is an entrepreneur, award-winning mentor, advisor to the next generation of changemakers and leading advocate for entrepreneurship as a way of creating positive transformation in the world.
Vicki is Founder of SheEO and #radical generosity a global initiative to radically transform how we support finance and celebrate female entrepreneurs. She is an invaluable speaker and business mentor, and she shares much of her wisdom in her book "Think Like a SheEO."
19: Rhodesia J. Designs

Real talk: Running a small business is a big accomplishment, and you're killin' it. But wouldn't it be nice if you had a few more leads? Or even more hours in the day?
Rhodesia J. Designs is here to release you from the time suck that is DIY branding. No longer will you struggle to put together a website that doesn't convert. You're going to get a custom logo and positioning that's on point, all with a professional website that terrifies the hell out of your competition and has your clients making a fan club in your honor. And best of all you're going to get it all your way.
20: David Rendall
Do you want more happiness, fulfillment, and energy? Do you want to dramatically improve your productivity and increase employee performance? Do you want to improve your relationships at work and at home?
Our parents, teachers, and managers have told us that, if we want to succeed, we should find and fix our weaknesses. However, David Rendall believes this is the wrong approach…because each weakness is also a strength. Find out how to create outrageous personal and professional success by amplifying flaws instead of denying them. Use this to your advantage as an entrepreneur, and learn how to do it here.
21: Kristen Fulchi Design Studio

Kristen Fulchi works with creative business owners to develop their core set of brand emotions, intricately define their brand, and then weave those beautiful brand emotions into every touch point of their company. This means logo design, product labels, branded print materials, commercial photography, copy in your brand voice, and website design!
Using a term she coined "thoughtful design," Kristen works closely with clients to ensure that every design produced, photo taken, and web page created is intentional, consistent, and flows smoothly to truly represent their brand— all while providing marketing explanations for the reason why producing content in a certain manner can add value.
22: Desk & Designs
Whether you need a single logo/collateral created or you need help to clarify your entire brand and website, Desk & Designs can create the right package just for you. It's important that your business branding represents its true voice to attract your ideal clients, which is why founder Lexie Hadley also provides social media management services with a specialty in Instagram (with Pinterest coming soon!) And it doesn't stop there—Desk & Designs also features graphic design and virtual assistant services—everything you need to find your brand and keep it going strong!
23: Alina Bradford
Alina Bradford is not your average freelance writer—she's a content specialist. Need someone who can create fantastic SEO content that grabs attention? She's "your gal!" In the past 20 years, she's learned the skills to give you content that not only looks good but also gets results. Alina is an expert in SEO, brand marketing, and knows how to get content to go viral on social media. Her writing has appeared on CBS, MTV, USA Today, and many, many more. Many of the articles she's written for her clients have garnered over a million views in less than a month. Get your business out there!
24: The Creative Introvert
In addition to hard work, businesses require networking…but what if you're an introvert and it goes against your nature? Cat Rose had this problem when she first ventured out on her own into entrepreneurship, and once she realized that she was an introvert, she learned to embrace it, and now she helps other introverts tap into their own creativity to build the businesses of their dreams!
By coaching you to build self-confidence, focus, clarity, and energy, The Creative Introvert teaches you how to build and grow a business on your own terms.
25: Introvertology

For five years, Thea Orozco has been helping introverts realize their full potential and create a business and life that fits them. Do you need to be an extrovert to share your message with the world? Nope! Do you need to be an extrovert to have a successful business? Absolutely not. Successful introverted business owners include Marie Forleo, Chalene Johnson, and Bill Gates!
Whether you're transitioning an offline business to online, or wanting to take your side-hustle into a full-time hustle, she turns introverted business owners from overwhelmed and frustrated by their own weaknesses to using their strengths to confidently run a business their way—and you can do the same
26: Kim Argetsinger
"I want to help you build a kick-ass business you're wildly in love with that also gets you paid."
Has anything sounded better? Kim Argetsinger is a mindset coach and business mentor for high-achieving, passion-driven solopreneurs and coaches. She wants to help you get out of your own way, stop hiding in plain sight, and simplify your strategy, so you can get out there and make more money doing what you love!
27: Miss Adventurepreneur
Miss Adventurepreneur is a design and lifestyle brand for adventurous female travelers and entrepreneurs. Janice Laraine, a trilingual graphic + web designer, designs websites and brands for women who want or have a travel-based business that works for who they are, not only as adventurers, but as badass entrepreneurs.
Entrepreneurship is your first-class ticket to traveling and taking on your own adventures; your website and brand are a crucial part of your entrepreneurial success!
28: Pluckrose, LLC

For the first time in history, women drive the global economy. They control about $20 trillion in consumer spending, and that figure could climb as high as $28 trillion in the next few years. This is an untapped goldmine—most selling strategies are designed by men for other men. Tanya Pluckrose works with companies who struggle to meet their sales goals because they don't know how to sell successfully to women.
Whether you have been in sales for a long time or just getting started, Pluckrose, LLC will teach you how to create just the right kind of selling experience for your female clients so that it becomes a competitive tool and adds to your bottom line.
29: Taniant
Tammey Grable-Newton is an executive level consultant, powerful speaker and inspired author who guides others to embrace their experiences and create purpose from pain.
She has a passion for pairing the heart of nonprofit and public sector with an established business methodology for greater organizational success. Her nonprofit experience provides proven success in grant writing, fund development, volunteer mobilization, community partnerships, collaboration and the unique communication requirements required to successfully serve a board and their goals for the organization and community. Her private sector experience provides a demonstrated background in strategic planning, operational management, process development, project management, and budgeting.
As a proven change agent, she has helped many organizations transition to new levels and make the necessary culture shifts that have resulted in improved workflow, a more positive and successful work environment and expanded reach. Contact Taniant to see what she can do for your business!
30: Jessica Jay Dee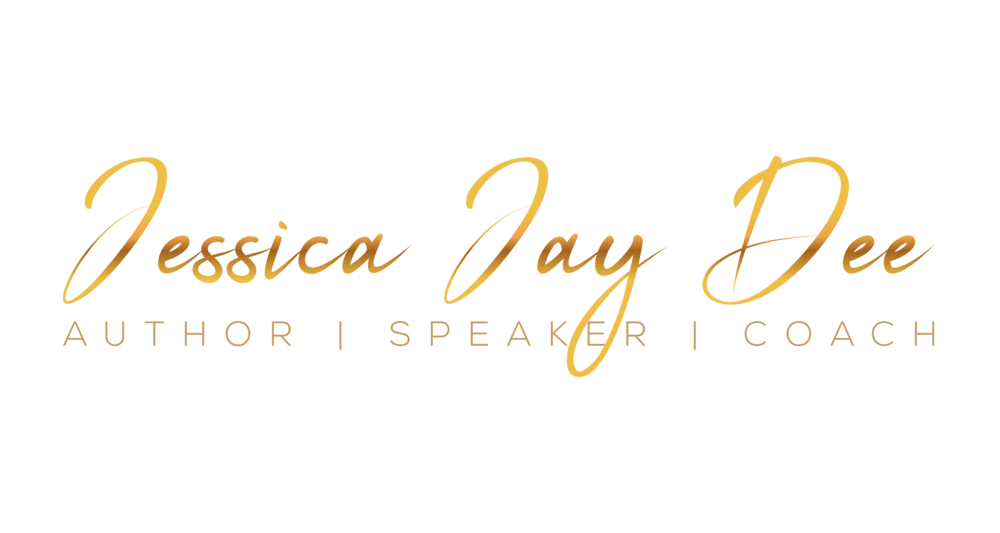 Jessica Jay Dee is a high-level strategy consultant, coach, and advisor to passionate and professional CEOs, visionaries and entrepreneurs who are eager to aggressively scale their business, brand, or product.
As a serial entrepreneur, investor, and author, she is committed to serving passionate individuals like you, helping groups achieve their greatest potential, igniting breakthroughs in personal & team development, and finding a greater purpose. She does not believe in coincidences and she follows her intuitive guidance to create long-lasting relationships with my clients, partners and vast network. If she can't offer what you seek, she knows someone who can.
Additionally, she offers motivational and inspirational speaking engagements/keynotes on topics ranging from business, leadership, interpersonal communication, self-development, self-empowerment, epigenetics, team dynamics, and personal & professional advancement.
31: The Gift Biz Gal

Are you a gifter, baker, crafter, or maker? Have you been thinking about starting a business doing what you love? Maybe you already have, but it's not coming along the way you envisioned…or you want to UP your game!
Sue Monhait, also known as the Gift Biz Gal, helps women turn their hobbies or crafts into a thriving, profitable business. With over 25 years of experience in retail and online spaces, she offers everything you need to get your retail business off the ground or take it even further! To get started, you can read her book, or check out her podcast!
32: Social Bloom Marketing

Social Bloom Marketing was founded by Alex Gooding, a passionate and outgoing data nerd that loves watching people succeed on the other side of the computer. They don't just jump in and hope for the best—they create a methodically, well-intentioned, full circle marketing strategy WITH YOU. An amazing marketing strategy is one that covers all the bases from organic posting to online paid ads. They love to get to know their clients because they know how important it is for businesses to be real and authentic with their own audience. Contact them today!
33: Blaze Experts

The good people at Blaze Experts love what they do. They believe passion drives brands, and that ignites the passion behind your brand drives impact. Everyone who experiences your brand—internally or externally—should be able to sense the passion behind that brand, feel its energy, and want to engage with you.
Their "Kindling" program is a brand and creative coaching session developed to tackle your unique brand and marketing challenges. It is an interview and focused strategy session to further define and refine your "special sauce." From there, they'll dig deeper, go farther, and tailor your methods to needs of your brand to get you the 360-degree engagement you need. Ready to turn up the heat?
34: Miles Content Solutions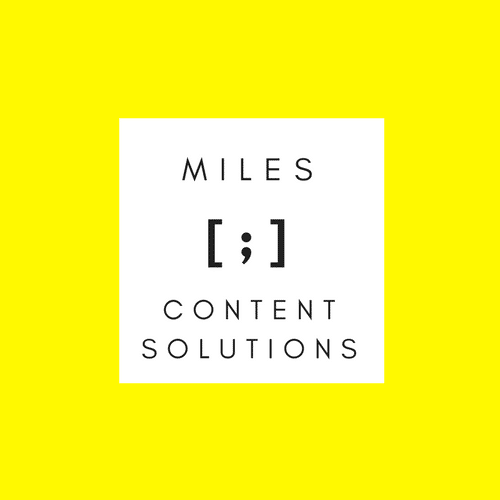 Are you building a small business from scratch? Revamping your content? Trying out an email marketing plan? Whatever your reason for seeking out quality content writing services, Latifah Miles is here to help.
Creating content that works is not a one size fits all process. Your business is your baby and it deserves content that is specialized based on the industry, target audience, and goals.
When she works with clients, she considers herself to be their personal, 1-on-1 content creator. Her specialty is in small business content creation to help you stand out from competitors. Unlike mass content mills that pump out blog posts at bottom dollar rates and quality, she is focused on your goals and creating the type of content that will enhance your business over time.
Schedule a free consultation today!
35: Jann Meehan
Are there times where you struggle to remain passionate about your business? It can be challenging to do it all by yourself—having someone else to help you along can bring you a different sense of perspective, clarity, self-belief, and motivation to succeed.
Enter Jann Meehan, a successful business owner for the past 26 years who has seen it all, who now uses her expertise to help others. Unlike dedicated business coaches who primarily focus on profits or life coaches who will focus mainly on your well being, her philosophy is to inspire you to achieve both profit and purpose, with balance. For more information, check out her blog!
36: Women in Business Club

Ever since it was founded in May 2017, Women in Business Club has organically grown into a strong international presence with women joining from all around the world. By becoming a member, you'll have special access to weekly workshops, ebooks, workbooks, events and exposure, a welcoming and supportive Facebook community, and so much more—all to empower female solo entrepreneurs and founders launch their business into incredible successes! If you'd like to know more, browse their blog, or attend one of their incredible events!
37: Chantal Gerardy
Are you a business owner who is completely overwhelmed by this new era of marketing and networking using Facebook? Chantal Gerardy helps business owners like you gain basic skills and confidence with using Facebook. She'll show you how to stand out, get found, get more clients, run events, and grow their business all using all of the FREE MARKETING services on Facebook! With some simple skills and strategies, your business can strengthen its online presence and flourish!
38: Sarah Olivia Marketing, LLC
39: The Growth Architect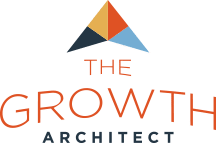 Beate Chelette helps entrepreneurs and small business owners set up their businesses properly and achieve their growth goals in a systematic and simple way. Beate Chelette created The 5-Star Success Blueprint that reveals the exact steps business owners need to follow when they want to grow, build, and scale their businesses—and it's proven to work. This is the very same system Beate used that resulted in selling her business to Bill Gates in a multi-million dollar deal in 2006. Follow her blueprint, and she can do the same for your business, too!
Get an Expert to Help!
And that's just the tip of the iceberg! There are countless resources available to you on the internet, and no matter where you stand in the world of business, you're bound to find everything you need to get to where you want to be. I sincerely hope that these 39 resources have put you on the path you need and that your business thrives to levels you never thought possible!