Have you ever shared content from blogs, industry publications, Tweets or Facebook posts with your customer or prospects? Well congratulations, I have a new official title for you – "Content Curator." It's an official title and something you should take seriously because it's an important role in generating more traffic and leads to your website. It's today's #WhatIsWednesday.
What is content curation? Similar to a museum curator whose duties are to obtain artifacts and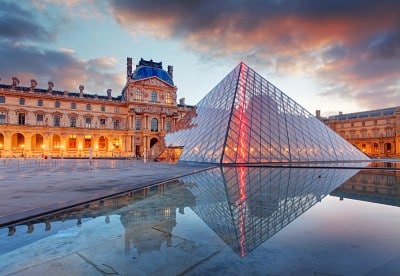 exhibits and arrange them in a logical way for people to look at, your job as a content curator is to take the vast amount of data on the web and organize it for your followers. You are the expert in your industry and you have the knowledge and authority to sift through the massive amount of content on the web and deliver the most relevant content to your followers.
I love my position as a content curator. I am an expert in online traffic and lead generation. Each month, I look at hundreds of articles on keyword research and SEO strategies, these things really interest and make sense to me, but they would probably make your eyes gloss over. I frequently take specific articles, vet that what they say is valid, know what you will understand and appreciate it and share it in my video's, blog posts and tweets. Content curation has had a big impact on my business and it can for yours too.
Content curation has a lot of benefits including the following:
1. It benefits your followers, by sharing other's content it gives them more information on topics that interest them.
2. It builds trust with your audience. If you are a thoughtful curator of high-quality content, your followers will come to know that you are knowledgeable on the industry's leading experts. It also shows your followers that you're constantly learning and looking to other experts for their knowledge.
3. It allows you to build relationships with influences who may notice you mentioned them.
4. It's FREE and easy content. If you're like me, writing content can be time-consuming, curating content is a much easier way to stay in front of your audience without having to pick up a pen.
So, congratulations, it's time to clock into your new job as a content curator. Here is a perfect article (content curated by yours truly) that will provide some awesome content curation tools to help you get curating.