When I was younger, I spent a lot of time sitting in the back of my dad's car listening to talk-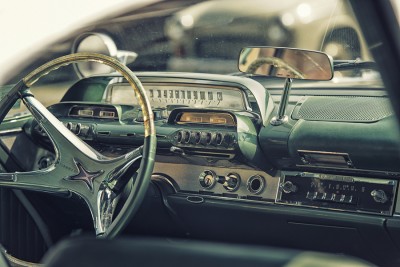 radio.  Politics and sports weren't my first choice for entertainment to and from school, but I developed an affinity for talk radio during those years.  Since then, talk radio has evolved past the AM dial, and the subject matter has moved beyond the programming that seemed to be custom built with my dad in mind.  What am I talking about and how you can use it to direct a whole new stream of traffic to your website is the topic of today's #WhatIsWednesday.
What is a podcast?  A podcast in an internet radio show, primarily for education or entertainment, that will automatically download new episodes to your smartphone or computer.  Podcasts have been around for quite a while, but they reached a new level of popularity last year with a captivating true-crime podcast called "Serial."  That's right… true crime.  Not politics or sports, though there are countless podcasts focusing on those topics as well!  The point is, there is a podcast for pretty much any topic you can think of.
So, what does this have to do with your small business?  Anybody can host a podcast, and it is a remarkable branding and relationship building tool!  Hosting a podcast on a subject really establishes you as an expert on that topic.  For example, if you are looking for a dentist, and one dentist's website proudly announces a new episode of Dr. Smile is available every Thursday, doesn't that give that dentist the edge?  It's also a great way to build relationships.  Have a client that you are trying to land?  Have them on your show and interview them about what they are looking for and what goes into their decision making process!  It's interesting for others in your industry, and it helps the client view you as something other then a salesman.  Is there somebody in your industry that you want to get to know and find out how they have been successful?  That sounds like a great interview!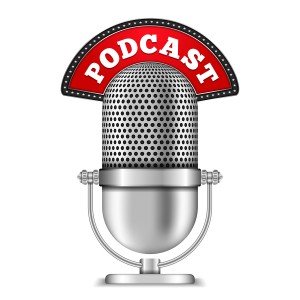 So, how do you get started?  First of all, start listening to podcasts.  Ones about your industry, about television shows you like, comedy, politics… whatever your interests, there are podcasts, so start getting a feel for them.  Unlike radio, you listen to them at your convinence, so grab a few and start enjoying.
In fact, I have a podcast you would enjoy (since you are obviously interested in generating traffic and leads for your small business).  The "Traffic and Leads Podcast" will be launching in mid-November, 2015.  I'll be interviewing professionals that have learned how to generate more traffic and leads for their business and I'm excited to have them share their stories and secrets with all of you!
A few more resources for when you're ready to make the next step:
The Podcast Producers – An enlightening Podcast about Podcasting.  This show covers everything from the psychology of podcasting to how to start your own podcast.
Pat Flynn's – How To Start A Podcast Tutorial
Why You Should Start A Podcast