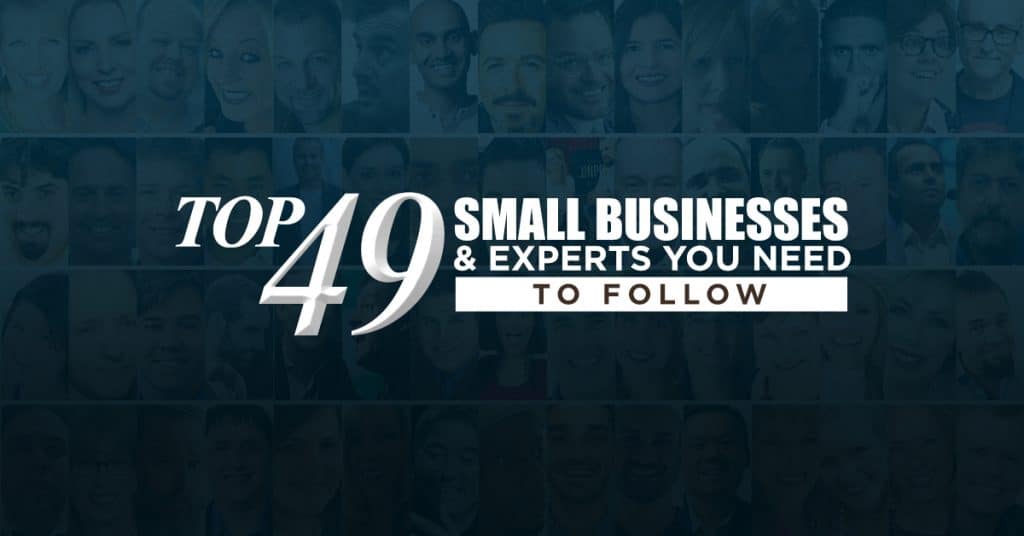 As an entrepreneur, following other successful small businesses and experts is a great way to check in with the business world and also get more ideas for your small business or startup. Something that might be more of a challenge in your business might have been figured out by someone else. So maybe you've been doing some thinking, and you want to take a big step, but you're not sure what it would look like. If that's the case, let me introduce you to the Top 49 Small Businesses & Experts You Need to Follow.
In this list, you're going to find self-motivated authors, consultants, marketing gurus, and so much more! I am confident this list of excellent small businesses and experts will help motivate you to stay focused on your goals and achieve them. Everyone on this list is unstoppable, and you can be too!
1: Duane Plapp
Duane Plapp is an author and nationally recognized speaker. He feels that people today do not want to be sold but what they want is the opportunity to buy.  He feels that creating a buying environment allows you to "Sell Without Selling". Being an entrepreneur for over forty-five years he used referral based marketing to create his business success.  He has for over 20 years owned a large regional financial and insurance consulting business and has been the principal for over 18 years of one of the largest bass boat dealerships in the continental US. In the past eight years, he has taught others his strategies. He has been recognized nationally and received several awards for his coaching and speaking.  His sales and Marketing ideas are now adopted by many businesses. He has created a sales training program called "Sales without Selling" which emphasizes the importance and need to develop businesses through referral relationships.  This concept will change the mindset of selling to creating a buying environment. As an inspirational and motivational speaker, Duane has a gift for taking complex strategies, such as techniques in referral relationship marketing and making them simple to implement. His personal mission is helping others find the simple way to achieve personal and business success.
2: Biz Gone Social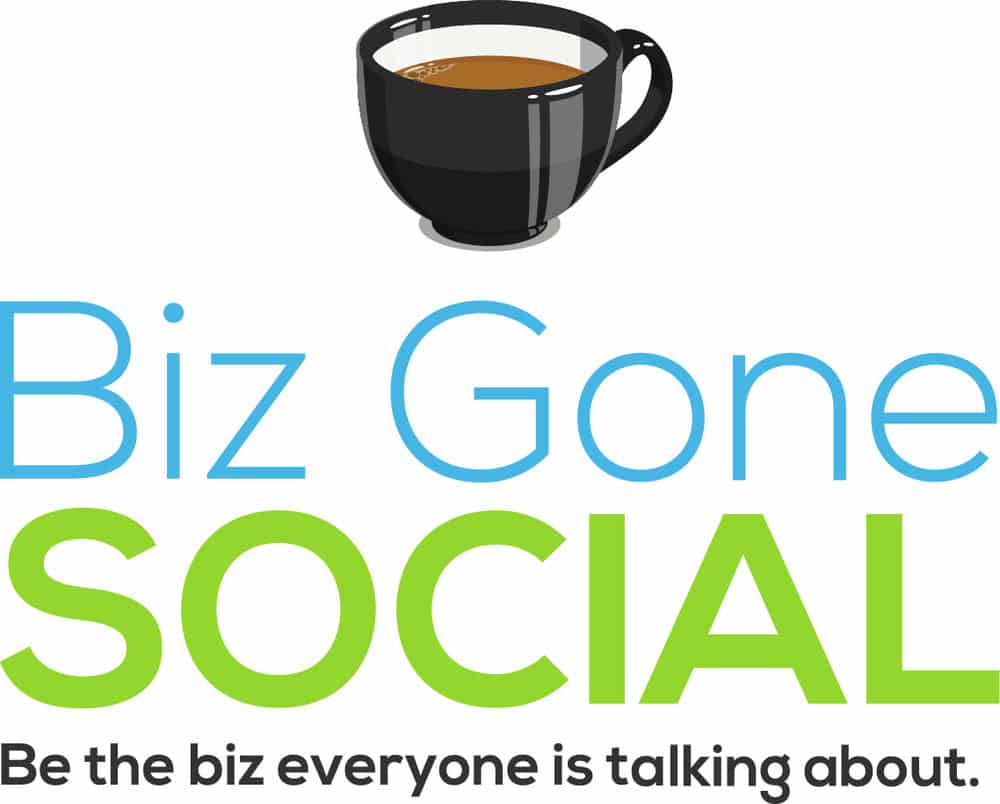 Lorraine Eckert Duncan was building her practice as a business coach through an array of trusted marketing methods before she discovered social media (and its power to turn perfect strangers into perfect customers, colleagues and friends). She went to a lot of networking meetings, shook a lot of hands, tried to remember a lot of names and did her best to follow-up and stay in touch. She just played around on social media, using it mostly to reconnect with old friends and meet new people with similar interests and enjoyed interacting with people from all over the world. When it was appropriate, she would share tips and information that could help businesses be more productive, profitable and time efficient. One day she realized she was attracting more clients, referrals, and opportunities through social media than any of those traditional marketing methods without even trying. She then started using social media more strategically to build her business. She eagerly jumped into the world of Social Media and learned everything she could, exploring the advantages and options offered by each network, like Twitter, Facebook. Pinterest, LinkedIn, and YouTube. She started analyzing her results and keeping track of the content or posts that seemed to resonate with people. She then started sharing the discoveries with her business coaching clients. She taught them how to set up their social media profiles, cultivate a large following of fans, develop relationships with their ideal customers and prospects, and elevate the public's awareness of their brands. Her clients started getting an amazing result as well. She changed the name of her business to Biz Gone Social, and now devotes 100% of her time to helping business take full advantage of social media marketing so they can expand their reach, become slightly famous in their field and build an online community that is eager to invest in their products and services.
3: LaCroix Creative

Patricia LaCroix is the owner and creative specialist of LaCroix Creative. She has been in marketing and publishing since 1985. Her creative skills run the gamut from editing and writing to graphic design and production management. LaCroix Creative fulfills her dream of using all of her creative skills to provide her clients with a complete "start-to-finish" experience. Patricia has a passion for entrepreneurialism. She shares her 30-plus years of experience and expertise by writing both the LaCroix Creative blog and its emailed newsletter. She also does it by blogging for other sites (such as Millo.co, a website designed to help creative freelancers build their own businesses). Patricia leads a talented team of associates who help her create the most effective digital and print communications for you and your business.
4: Simply Whyte Design

Joanne Whyte is the founder of Simply Whyte Design. Simply Whyte Design started its journey in 2015, in Auckland, New Zealand. The company has worked with clients from all over the world. Their aim is to help their clients make a big impact with their designs and along the way develop a nurturing relationship with their designer. Simply Whyte helps small to medium-sized businesses and entrepreneurs create and develop their ideas to reach the ultimate goal of being a success.  The designer Jo, is always thinking about how she can make a website work better for your customer or designing something out of the norm. They are also strong believers in making the design process experience for their clients, which is why they are super process driven, without compromising their crazy creativity of course. The company's foundation pillars are innovation, imagination, education, honesty, and community. They are here to help you create scroll stopping social media, graphic design that inspires a story, Squarespace websites built for the customer journey, logo and brand designs with attitude, and digital design that dominates.
5: The Penny Matters
Victor Korir is the founder and content strategist of The Penny Matters, a company crazy about content. The rare, scarce, actionable and mind-blowing content that provokes action. Whether you are seeking to educate, inform, inspire, challenge, provoke action or simply pour your heart out, words are the powerful tools you need. However, not everyone has an easy way with words and even those who do, are constantly honing their skills. The Penny Matters is a family of crazy individuals who believe that words, when carefully crafted and jam-packed full with information, have the power to build great connections, leave visible marks, foster loyalty and even increase conversions. That's why their sole aim at The Penny Matters is to power the content creation process. They do so, by empowering content creators like you, to generate, create, design and distribute stellar content that achieves the above four objectives of content creation. At The Penny Matters, the belief is that knowledge, scarce and rare, is transmitted in the form of words as content and should be cherished and preserved. Sometimes it's okay to call people on their bullshit if that's the only way to slap humanity back to their systems. They believe they are a hiring and not a firing company and as such, do everything to retain their employees, even when it's their choice to leave and that no company should ever be driven by the urge to increase its cash flows, but rather the urge to empower its customers to think differently and creatively. They believe that a company cannot be built by the in-staff alone and that the users of the platform should be empowered to build it as well.
6: Janice Hurlburt

Janice Hurlburt is a hardworking, self-motivated entrepreneur who is passionate about powering up your online visibility, providing high-quality online management and technical support to relieve online business owners of stress and giving them peace of mind. Successful entrepreneurs trust her to figure out solutions to their pressing problems and get things done. They value their time and want to stay focused on what they do best and to see significant returns on their investment by delegating online management and technology tasks to Janice and her team. Entrepreneurs who don't value their time tend to be everywhere and anywhere at any time. They are their own assistant, often getting off schedule and don't know how to delegate tasks that will get them closer to success in all areas of their lives.
7: Attract Clients Online

Pamela Bruner is a sought-after business coach, author, and speaker with a history of groundbreaking successes in the transformational industry. After removing her own discomfort with marketing and sales, Pamela built her business from $375/month to $1,000,000 in just under 3 years. She specializes in working with conscious entrepreneurs to build six and seven-figure businesses by combining effective marketing strategies with cutting-edge mindset tools. Pamela created Attract Clients Online, a social media marketing agency that supports other transformational entrepreneurs like coaches, healers, speakers, trainers, and authors. She helps them introduce their brands to worldwide audiences while being well-rewarded for their transformational gifts at the same time. Her company is focused on your Front and back end, lead magnets, ads and creatives, Landing Pages, email sequences and getting you great clients.
8: Cheryl Heppard

Cheryl Heppard was born and raised in Michigan. She got her undergraduate degree from Madonna University as a teacher and for English Literature. She is a mother of two and at some point, she decided to start a coaching business, She learned website marketing and managed to get her website on the first page of Google for "Health Coach." She also learned and managed to navigate the media and was as a result featured in magazines, newspapers and later filmed a TV show. She even started working with celebrity clients. In 2012 she rebranded and managed to grow her business to multiple six figures. She started teaching her colleagues and clients on how to use the same marketing techniques that helped her succeed and created a new marketing company. She is now a sought after consultant and speaker and those who work with her receive an increase in clients and revenue.
9: Amazing Women Entrepreneurs Network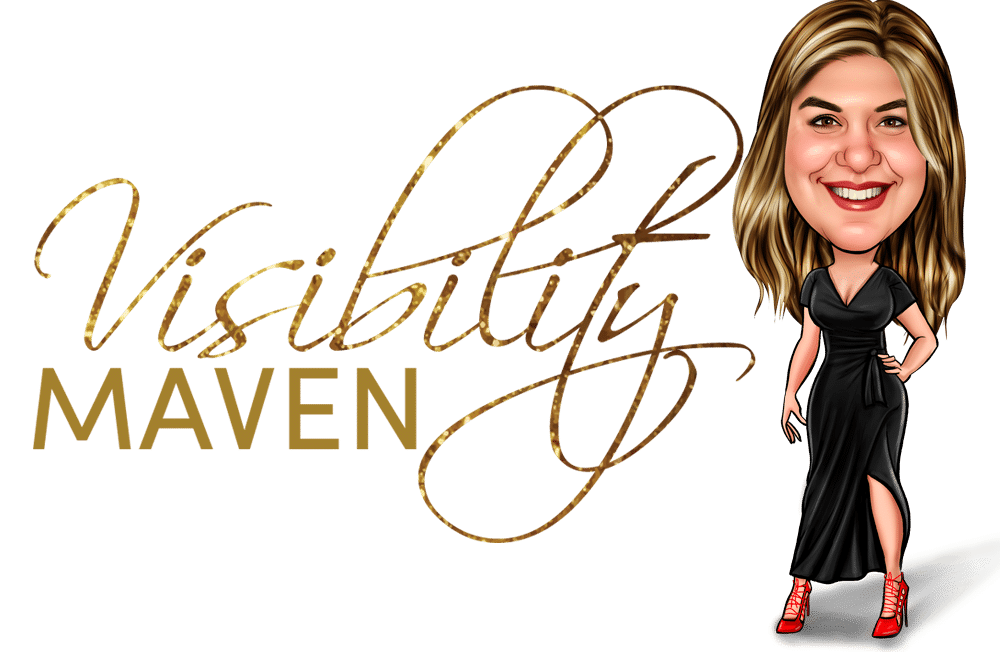 Serena Carcasole is the Amazing Women Entrepreneurs Network founder and host of Amazing Women of Influence and the CEO of a Marketing Agency, Visibility Maven. She is a Certified Money, Marketing and Soul Coach who specializes in helping entrepreneurs get visible online and live life on their terms! Serena started off as an online entrepreneur in 2007 after some crappy life-stuff forced her to look at the corporate world with not-so-eager eyes. She had at the time lost her dad and was really struggling. She wanted to spend more time with her daughter anyway so she started off as a freelancer, helping entrepreneurs build their businesses online. She rapidly moved into a multi-Virtual Assistant business and Marketing Agency and worked super hard for 10 years. She worked and took on as many clients as possible, making a decent six-figure income but was still in debt and being overworked. Her business took over her whole life and literally ruined her health and nearly her family in the process. Serena has helped 300-400 clients set up their businesses and saw a ton of success.  She also saw many struggles with no clients, no income and suffering trying to get out of startup mode. She realized they were all following the same pattern. She, therefore, took a moment to pause and reflect and made a decision to change her business and to make it her mission to help women globally finally break free from start-up mode and start living life on their terms. Today she uses her experience with hundreds of clients and her business as well and applies it to businesses just like yours. She most recently became a Certified Money, Marketing and Soul Coach. She loves that she can see the impact her help has on women business owners almost immediately.
10: #WomenCrush Music

#WomenCrush Music serves to create opportunities for rising women songwriters, whether they are just at the beginning of their careers and want to start performing at local venues or they've just released their second album and are ready to go on tour. #WomenCrush Music wants to connect artists with future collaborators, educate them about the business, and inspire them to make an impact on this male-dominated industry. Ashley Kervabon saw the need to organize a live showcase to address the need for a stronger community among women songwriters in Portland, OR in January 2017. The event's humble turnout but overwhelmingly positive feedback struck a chord in her. She quickly reached out to women in other cities, who also expressed the need for similar showcase series. She realized this was an industry-wide gap. Ashley knew it was time to make a change and as a result, #WomenCrush Music began. Starting with Ashley's hometown connections in NYC, #WomenCrush Music became a growing vision for women artists and the music industry at large. As the organization expanded to Nashville, and across borders to Vancouver BC, the #WomenCrush mission started attracting artists from across the USA and beyond. They were in search of both local performance opportunities as well as a more expansive network of like-minded ladies.  By January 2018, #WomenCrush was present in 13 cities, cultivating communities through events designed to connect, educate, and inspire. Since then, a Lenny Letter feature and big-name partnerships by the likes of SoFar Sounds have established #WomenCrush Music as a powerful positive force in today's music industry. It now has 12 chapters active in 15 cities. Ashley, her fellow team members, and a full board of directors look forward to the developments ahead in the coming years.
11: The Launch Guild

Latasha Booth is the founder of The Launch Guild. The Launch Guild is a digital support agency for leaders and entrepreneurs who are making a mark in the world. Actually, they handle a whole lot more than launches. Latasha started her online journey back in 2016 as a blogger and then built a very successful virtual assistant business. After 6 months, she was so booked that she could no longer do it alone so she decided to expand her business into a full-fledged agency. Together with her team, she has supported online entrepreneurs with everything from podcast development to systems creation, from daily business management to 6-figure service launches. Their priority? It is making sure the leader feels supported and that nothing slips through the cracks. The work of support is more than just busy work to them. They know that this stuff has to be done and while they love doing it what they love even more is knowing that they are a part of a team of world changers. Not only do they take care of all the day to day tasks, but they also believe in your vision and thrive knowing they are helping you achieve it. What may they handle for you? Online business management, customer support, systems management, course launch support, and podcast management.
12: Barb Davies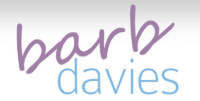 Barb Davies is a co-author of three bestsellers, a certified clinical hypnotherapist, registered social worker, certified vocational rehabilitation professional, coach and a network marketing professional in health and wellness. She believes that anyone can transform their health by staying active, maintaining a positive attitude, having a strong faith and following a healthy lifestyle that is free from processed foods and toxic ingredients. Having a lifelong attraction to entrepreneurship, Barb managed to combine her love of personal development, interest in neuroscience, business experience and professional career management expertise with her passion for health and wellness in order to develop her own thriving brand and business. She specializes in working with entrepreneurs such as network marketers, affiliate marketers, online marketers, coaches, authors who could be either aspiring or already published and those in the health and wellness industry. She offers private coaching, group coaching, hypnosis and consulting services. She believes that everything you create, you must visualize first. When you use the powerful visualization techniques she teaches, your subconscious won't know the difference between your dreams and reality and you will start manifesting success like never before.
13: Guru Marketing Solutions

Vicky Wu is the founder of Guru Marketing Solutions. She has over 30 years of experience working in marketing and advertising for businesses big and small. Thanks to this experience, she uncovered some golden themes and tactics that work wonders, no matter the size of the budget. Nothing puts a smile on her face more than enjoying her client's success as the result of their marketing plan. In her many years of experience doing marketing with top-level organizations like Nokia, Southwest Airlines, the Dallas Cowboys, American Airlines, Century 21, tons of entrepreneurs and a number of nonprofits, she has uncovered some tough strategies that are super powerful and can easily be applied to a smaller business with minimal time and budget. She enjoys teaching others, from simplifying complex marketing strategies, to teaching couples to ballroom dance for their wedding! Over the years she has learned exactly what is needed for one to become an entrepreneur and propel their business to the point of success.  She has, in short, learned what is needed to help you. She helps make marketing affordable so that you don't waste money on things you don't need and teaches you only the marketing you need to know, and only when you need to know it.
14: Kabrina Budwell Consulting

Kabrina Budwell started Kabrina Budwell Consulting to help out people who have a dream of becoming social media influencers. We see it everywhere we go. The blogger who is killing it on Instagram, working with the Brands and has, even more, begging her to take them on. The small business that is telling their niche about the amazing complimentary companies that helps their audience and gains them exposure. But how does one find these gigs and where should they even start to look? If you want to find out how to get these types of offers, grab Kabrina's list of Influencer Platforms as well as some tips and tricks to get you started!
15: Ann Carden

Ann Carden has more than forty-one years of business experience. She spent thirteen years in corporate business management and twenty-eight years building businesses for herself. She managed to found and build six highly successful companies for herself but has sold five of those businesses. Working as a consultant since 2010, Ann has managed to help hundreds of business owners grow and scale their businesses in more than thirty-eight different types of companies. She knows what it takes to succeed in all areas of business. She has also trained and educated thousands of business owners and professionals through the speaking, workshops, and seminars she often organizes. Anne is also an Author for Small Business success and Marketing. She has a passion for helping coaches/consultants and entrepreneurs. She helps them have a higher level of success beyond six-figures to Multiple-6 or 7-figures by helping them create high-value programs, attract and close high-paying clients and accelerate growth to scale their business.
16: Iconic Minds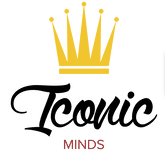 Brianna Chester founded Iconic Minds. She was born and raised in Birmingham Alabama but took her talents to Dallas, Texas. She grew tired of working in corporate America just to build somebody else's dream so she decided to take a different path to grow in her career. She graduated from Jacksonville University with a Bachelor's of Science in communication, with a concentration in public relations and a minor in marketing. She realized she loved marketing while working as an intern during her undergrad. At the start of her career, she worked as a client service manager, head of photography as well as a social media manager with Chansen Media Group/ Living Magazine for some time where she sharpened her marketing and social media skills. She has worked in marketing for over five years now and has a passion for helping others become greater so the name Iconic Minds is perfect for her business. As an entrepreneur, you are busy running your business and focusing on excelling your product/service. Iconic Minds can help with the consumer's perception and an idea of your brand to maximize your growth. They are in the business of helping small businesses, organizations, etc. reach their goals through targeted and cost-effective management. There's no greater feeling than to bring your vision to life and starting your quest in entrepreneurship. Iconic Minds gets to relive that joy with each project and it's a pleasure to experience over again.
17: Srijata Bhatnagar

Srijata Bhatnagar is a Professional Speaker and a Fashion Entrepreneur, who has inspired over 10,000 people through her Talks, Videos, Quotes and more. Her talks are friendly, high energy, full of humor and interesting life experiences that will definitely make your team learn playfully and inspire them to become the best version of themselves. After turning into an entrepreneur from being an employee, she comes with perspectives from both sides of the coin. After more than 15 years of industry experience and building two fashion businesses and speaking and coaching numerous businesses and individuals she is a repository of transformational knowledge. Using engaging real-life stories, fun incidents, embarrassing self-deprecating humor, personal life experiences, even painful setbacks, she leads businesses and individuals to rise up beyond their fears, doubts and limiting beliefs, and achieve a 360-degree success in their respective profession and lives. Each of her talks is driven by clear outcomes, where the audience goes through a self-discovery and realization, willing to look at their capabilities in a different light, ready to replace old unproductive habits with new productive ones. Being a seasoned entrepreneur and an advanced life coach, Srijata shares her unique, empowering and powerful take on success to enthusiastic audiences. She is known as the "Iron Lady" who can cry too.
18: Wilcox Financial Group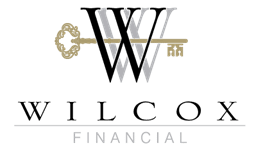 Nicholle Overkamp, MBA is a financial planner and retirement planning, specialist. She's the founder and CEO of Wilcox Financial Group, LLC which happens to be a boutique financial planning firm in Williamsville, NY. At Wilcox, they are obsessed with their client's success and helping them to achieve financial goals important to them. The firm offers Money Coaching, Fee-Based Financial Planning, Asset Management, and Insurance Products. Nicholle typically works for hand in hand with a career focused on women and couples who are ready to take action and achieve financial goals that are important to them. Together with her team, she makes the planning process fun, simple and practical. She actually achieved her Retirement planning specialist designation from Wharton and her MBA with a concentration in finance from the University of Phoenix. In 2013 she was the Woman of the Year recipient for the American Business Woman's Association of WNY, 2016 Courageous person award recipient. Throughout her career, she has received multiple top agent awards. She holds her FINRA Series 7 and 66 registrations and holds life insurance and health insurance licenses. She serves the community as the Vice President for Prevention Focus, an organization that works within the community to prevent drug abuse and addiction, and promote healthy and happy lifestyles. Her firm is obsessed with the clients' success. At the firm, planning is based on high integrity, commitment and results. They are focused on creating long term relationships with their clients and providing a sense of clarity and direction for financial freedom.
19: Nicole Weber

Nicole Weber helps small businesses save time growing their social media organically through engagement & content management. Your business has a story and she is here to help you save time telling it by engaging with your followers, scheduling content, providing you hashtag support and creating custom colorful designs! She understands what it's like being an entrepreneur. So much to do but always short on time! How do you fit social media into your busy schedule? Too busy to create content and post on social media? She can help you by doing it on your behalf. She creates original content or curates content for your social media platforms from your website or photos provided and also engages with your followers to stay socially active online while building relationships. Looking to spice up your Instagram? She's got you covered!
20: Jennifer Watts Whitmore

Jennifer Watts is an ACSM CERTIFIED PERSONAL TRAINER with over nine years of experience in weight loss instruction, boot camp training, and teaching aerobics, water aerobics, swimming, and cycling. As a professional trainer, exercise instructor, full-time mother, inspirational speaker, and adventure seeker, her goal is to help women be empowered to live full and holistic lives without giving up on their self-care and of course, fulfilling their dreams and aspirations in the process. Her weekly podcast and YouTube web series includes nutritional guidance and exercise tips, interviews with experts and inspirational speakers, adventures in her active lifestyle like zip lining, canoeing, and paddle boarding and even cleaning the house and going to the grocery store! It was obvious to her that her clients could stay healthy at home and then the minute they got on the road for work-related trips, their wellness regimen went down the drain. That is why she created her new company, RW TravelsWell.com. Finally a concierge service, that is there for you when you travel for work. Do you need one? Of course, you do!"RWtravelswell.com will guide you and assist you when on the road, traveling for work. No longer will you have to worry about motels with no gyms, or only eating at fast food joints. No matter where you are and when they have the contacts nationwide to keep you stay healthy and strong.Jen is based out of Virginia Beach, VA and looks forward to chatting with you.
21: Christy Maxey

Christy Maxey is a Personal Development Life Coach and who enjoys working with men and women that want to feel better about themselves, move past negative, self-defeating patterns and live the life they long for. She specializes in working with women who struggle with anxiety, depression, not trusting their decisions, people-pleasing and often just don't feel good enough. She also specializes in working with men who are struggling with anger, stress, and relationship issues. She works with individuals and couples who are not getting their needs met in relationships but want a deeper connection with their partner, or those who feel things will never get better. She helps both people gain clarity on their needs, gain compassion toward their partner and become even more empowered as a couple so that they ultimately create that relationship they dream of. She helps people gain clarity in what they want in their lives and their relationships. Christy is compassionate but does not sugar coat things, and she will be bold, direct and honest. She doesn't allow you to stay stuck in old patterns of insecurity or grandiosity. Christy guides you through the process in order for you to get the results you want. With her over 20 years of experience as an individual and family therapist and as a graduate of Arizona State University, she works with clients individually online throughout the world via Zoom, Skype or phone. Christy is trained in EMDR (Eye Movement Desensitization and Reprocessing), which is used to help people move beyond the negative effects of childhood and/or adult trauma, helps reduce anxiety. She uses mindfulness, visualizations, gestalt exercises, inner child healing and other experiential techniques that help people move much faster. Christy's work is an integration of knowledge from psychology, several years in the Mental Health field, and the directive, solution-focused approach that Coaching provides. Once you learn the skills, the learning is life-long.
22: Jenny Li Ciccone

Jenny Li Ciccone is a lifetime spiritual seeker and this started from her childhood days.  She always felt like something was missing inside of her because she never felt she could be her real self.  She was born and brought up under oriental culture, which meant over strict disciplines and high expectation for performance and achievements.  Deep down, she held these emotions of anger, sadness, and powerlessness all the time and just never felt happy.  Part of her was searching for the answers.  This searching led her to inspirational people books, to the music which always touches and comforts, to the savior her God, to careers, and to her family. When she started working as an executive search consultant, she was fascinated by helping people in finding their right career and thought it could be her career. She fell in love with her job, doing it wholeheartedly and full of passion as it served her life purpose which was helping people.  After about 10 years successfully working in the same field, she felt more and more convinced that higher position, more money, and power did not necessarily bring happiness into people's life.  People came to her gradually talking more about their work and life issues instead of moving to the next job.  Her searching journey continued and she went deeper.  So she transferred to career coaching and executive coaching. After going through another challenging phase, she realized that different spiritual or coaching modalities actually all go back to our life's original place, God the divine source which is "LOVE", "PEACE", "GRATITUDE", and living at "PRESENT MOMENT".  This EFT releasing technique was so much in line with her prayer and the gospel messages she followed every day.  So now she adds EFT as her daily routine, together with prayer, yoga, and meditation.  Today she shares the wisdom from what her life taught her professionally and personally, from her God, and from both western and oriental culture.  She opens her heart and follows the guidance from above.  This heaven on earth joyful journey is what we are meant to experience.  It is for everybody.  Only if you open yourself, trust, and allow.
23: Proctor Gallagher Institute

The Proctor Gallagher Institute operates with a vision to improve the quality of lives globally by elevating the quality of thoughts individually through products and services that harmonize people with the natural, immutable Laws of the Universe. They have partners and collaborators who share their belief in joyful productivity, lifelong learning, and limitless prosperity. To millions of people across the globe, the name Bob Proctor is synonymous with success.  Long before his role in the movie The Secret sent him into the realm of superstardom, he was already a legendary figure in the world of personal development. His insights, inspiration, ideas, systems, and strategies are the dimes on which countless lives have spun the sparks that have ignited career transformations, personal epiphanies, inner awakenings, and the creation of million-dollar fortunes the world over. Bob is the heir to the legacy of the modern science of success that began with the financier and philanthropist Andrew Carnegie. Carnegie's great challenge to the young reporter Napoleon Hill to discern a formula for success fueled Hill's creation of the renowned book Think and Grow Rich. Upon discovering this book at the age of 26, Bob's life changed in an instant, leading him on his own quest for the secrets of success. That quest led him to Earl Nightingale, the famed "Dean of Personal Development" who soon became Bob's colleague and mentor. Today, Bob continues to build upon and spread the remarkable teachings of these three giants. As a speaker, author, consultant, coach, and mentor, Bob Proctor works with business entities and individuals around the world, instilling within them not only the mental foundations of success and the motivation to achieve, but also the actionable strategies that will empower them to grow, improve, and thrive in today's ever-changing world. Through the Proctor Gallagher Institute, Bob, Sandy Gallagher, and their team teach the principles, strategies, and fundamentals that help people and organizations create the results they want in life. Results that stick.
24: Carmen Spangaro

Carmen Spangaro wanted to be part of a movement that helps the youth. The Youth Coaching Institute confirms that "Jobs and/or careers are some of the most important resources young people can leverage to transform their outcomes. With over 18 years of experience in a global multinational corporation with posts in the United States, United Kingdom, and Singapore she can help you kick off your career planning. Her team employs a 3-step program that will help you achieve your defined career goals. Don't know where to start? No worries – they will work on that too as part of Step 1. Whether you are creating your first-time resume for job search or college/university application. Whether you need guidance to find your ideal job or career path, they will accomplish this together as part of Step 2. Finally, "Rinse and Repeat" method and the importance of tracking is exactly what they scheduled in for Step 3. Want to get started? Setup your complimentary 1-hour session today!
25: The Boss Life

Stefanie Peters is the best-selling author of the book "Unleash Your Lady Boss." She is also the host of The Boss Life Podcast. She has a relentless passion and a mountain of resources to help you pursue your God-given potential. She always envisioned herself inspiring others into their best life. She envisioned being an international speaker, bestselling author, high-level business coach and whatever other platforms she could step into in order to show people that a life of purpose was possible. There was only one problem, she had no stream of revenue and let's be honest, it can be hard to follow dreams when you also need to pay the bills. Once she decided to stop simply talking about what she wanted and started creating a plan to get there, she discovered an opportunity that leads her to partnering with an inc 500 company and that is when she began earning the income that allowed her to follow the vision that she always had for her life. She has been able to become that best-selling author, speaker, John C Maxwell certified business coach and a resource for others who want to create their own life by design. She fills the gap between dreams and reality by showing people what type of tools they can take action on how to get where they want to go in the future. Today she spends her time doing the one thing that lights her soul on fire. Whether it is through one of the empowerment events, books, online courses, or coaching, I empower others to live their dreams now.
 26: Badass'D Digital Ink

Tania Dakka has been working on Badass'D Digital Ink for a few years now and if there's one thing she sees too much of, it's mediocre people. Mediocre doesn't pad the bank account, it doesn't open doors to powerful worlds, nor does it raise you to new heights. Do you want SUCCESS? You have to earn it and mediocre isn't going to cut it. She spent her entire life being mediocre. Until she opened the doors to Badass'D Digital Ink. When she began this gig, she had no idea that her escape from stay-at-home lunacy would turn into a career that makes crazy money and connects her with stellar people, but it did.  She opened her doors as a freelancer, unsure of what to call herself or what she'd do, and swam through the waters, doing what she saw everyone else doing: Following this blog and that, tweeting this mofo and that, soaking up every free bit of info she could and got lost in what everyone said she should be doing and wanting to pull her hair out trying to learn online business as a freelancer. Oh, and spent way too many hours on Elance not getting much. She decided to move on from that later as it was time to move on because her eyes had opened and that was the end of all heartache. She began landing dream gigs with huge names in social media and the writing world. You can learn a lot from her.
27: Diathe Garnes

Diathe Garnes is the founder and CEO of She's About Business Inc and is also the founder and director of B.O.S.S (Bent On Saving Souls) International Ministries. She is an Author, Entrepreneurial Coach, Motivational Speaker, Mental Health Advocate, and Advocate for women and at-risk youth. She is also a mother, a devout follower of Jesus Christ, and an advocate for entrepreneurship, personal development, and spiritual growth. For a long time, Diathe was not living the life that she was created for. She struggled with issues of rejection, abandonment, and strongholds that kept her in a vicious cycle of fail try again, repeat. Working in corporate America, with various degrees and certifications under her belt, Diathe lacked a sense of fulfillment and finally reached a point where she was fed up with living a "something's missing" life. She went from working in a small cubicle to working within her community, counseling those with mental health issues and helping women around the world reach their business development and entrepreneurial goals. Diathe attributes much of her success to the mentors, and coaches that helped her along the way. Becoming hungry for the life she was created to live made her willing to invest in herself, leaving behind the "it's too expensive" way of thinking and embracing the attitude of "not taking action is costing me so much more." Her experiences with mentors and coaches reawakened a desire that had almost been snuffed out by corporate America. Born and raised for most of her life in Virginia, Diathe runs a global ministry and business. She is a certified life coach, has a Bachelor's Degree in Business Administration from Strayer University, a Master's Degree in Human Services Counseling from Liberty University, and is an ordained minister of the Gospel of Jesus Christ. She is also the author of Broken Faith Restored, Words from the Heart and She's About Business – the Book Series.
28: Soulaima Gourani

Soulaima Gourani is much sought after as a speaker. Her role is to revitalize both Danish and international companies in areas such as strategy, management, and career development. Throughout her career, Soulaima has inspired and challenged an impressive number of the worlds' largest and most innovative companies, which is a fact that her list of references can testify to. She is in high demand because of her 20 years of management experience in multinational companies, her vast knowledge and innovative approach to sales, her management strategy, her career development, her ability to predict how markets will respond and change and her almost-unlimited energy and authenticity. She was rewarded for these qualities when she received an award as a speaker of the year in 2010 in the category Trends and Tendencies. Whenever some of the most innovative and prestigious companies need sales strategy, management, relationship building, employee development, or customer loyalty counseling, they often choose to engage Soulaima Gourani. Companies enjoy her innovative and uncompromising approach to her role as a speaker, moderator, and advisor.
30: Grace Judson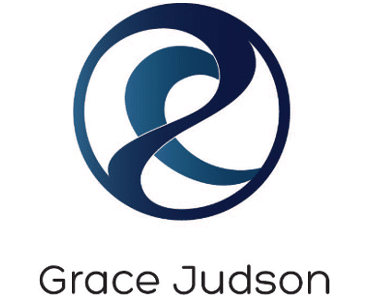 Grace Judson is a leadership geek. When she looks at where she serves her clients best, there it is leadership. It started when she was a toddler. She turned her parents' faces toward each other. She wanted them to see each other and just stop arguing. That was the beginning of her lifelong quest to understand why people do what they do and say what they say. Since then, she has studied everything from neuroscience to meditation and from linguistics to the techniques used by FBI hostage negotiators. She follows inspiring leaders in their books, on podcasts, and read their articles. We spend so many hours at work than anywhere else but why aren't we doing better at making that time enjoyable? Well, Grace has a vision of a world where people wake up looking forward to their workday because their jobs are meaningful, interesting, challenging, and even exciting. She is on a mission to make corporate life more fun. Not just livable; not just bearable but fun, because work shouldn't suck. The corporate life should definitely not be a rat race.
31: Guess The Test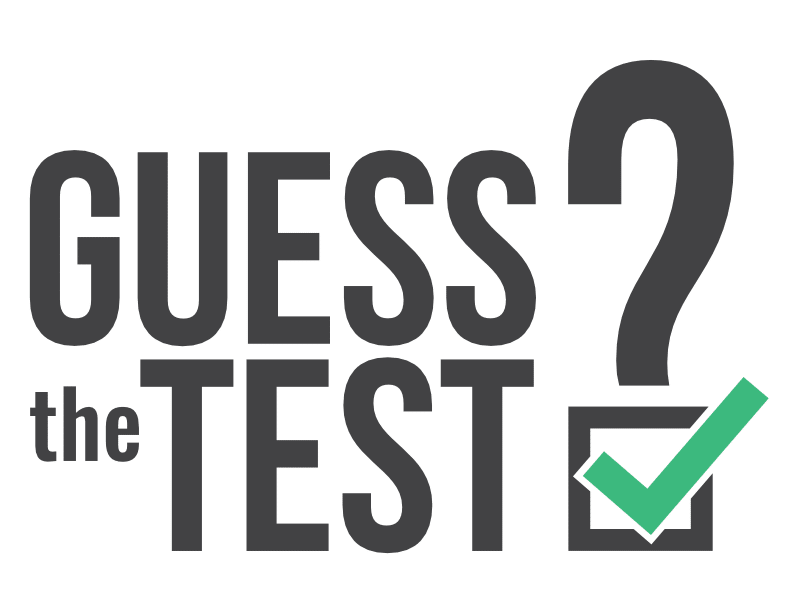 Guess The Test is the go-to resource for digital marketers who want insightful A/B test case studies and helpful information to get split-testing ideas, insights, and best practices. Every single week, a new Featured Test is showcased on GuessTheTest which is presented in a "gamified" form so, you get to have fun and learn, guessing which test you think won, seeing the real-life results and subsequently applying the findings to optimize your own digital marketing success. You can sign up for free to get the weekly Featured Test, plus other helpful resources on split-testing and optimization. Their extensive A/B case study library of archived tests featuring an expanding collection of tests, from organizations and agencies around the world, provides useful data and insightful ideas to inspire testing and optimization on your own site. In addition to the weekly Featured Test,   the pro members have access to a wealth of practical articles, interviews, guides, and tutorials on A/B testing strategies, tools, and best practices. It is the aim of GuessTheTest to connect, educate, and inspire digital marketers and split-testers, like you, with outstanding content. They welcome a collaborative community interested in implementing and sharing knowledge and best practices to propel the industry ahead and act as an unbiased resource. They also appreciate all the resources available and work to provide you with the best information possible to optimize your success.
32:Financial Mentor

Todd R. Tresidder is the founder of Financial Mentor. He founded it to educate business owners and investors about the wealth building principles he learned from years as an entrepreneur in the investment management industry. What he discovered was a massive contradiction between the principles that led to his own financial success and what is commonly taught and practiced. It is this surprising contradiction that motivated him to formulate a unique educational system for wealth building to support you in learning about financial freedom and most importantly, how to achieve it. Financial Mentor seeks to provide that solution that you need in an efficient and user-friendly way so that anyone who is serious about achieving financial freedom in this lifetime has access to the education necessary. They provide free articles, informative interviews, instructional teleclasses, ebooks, comprehensive courses, and financial coaching designed to support you in transforming your wealth.
33: Debbie Whitlock

Debbie Whitlock is fiercely committed to providing you with guidance as a small business owner or entrepreneur to clear up your cash flow woes in order to create sustainable, scalable and immensely profitable businesses. Her 20-year entrepreneurial odyssey has shown her how to create effective systems and processes that increase revenue and profit. She has acquired, scaled and sold 2 businesses as an entrepreneur. Whatever opportunities or challenges you are facing, she has most likely been there and knows what to do to solve the issue. Her clients achieve remarkable and measurable results. If you want some amazing results for your business and are ready to do the work, just send her an email! Her mission and commitment are to teach you to notice and count what matters, all the while driving revenue and increasing your bottom line! What lights her up about business coaching is knowing there has never been a better time for entrepreneurship and business ownership for women.
34: Laura Cockett

Laura Cockett created this platform hoping that her story would resonate with a number of people and help them understand that a life of ease, joy, and clarity of mind is not only possible for you, but it's also not as far away as you might think! Some years ago she spent a long time feeling deeply unhappy. She didn't realize it at the time, but she was in a near-constant state of anxiety and so much stress.
At work, she was keeping up a charade. A smile firmly in place, feeling like as the boss, she had to be cheerful to keep up morale. In her personal life, family relationships and friendships were suffering because she was too exhausted to engage with people, and she reached a point one day when she felt like she had 'lost herself.' Luckily, she discovered the simple principles that create all of our human experiences. Seeing how simple life actually is and how complicated she had innocently made it rapidly freed her and she got her life back. A life that had come to feel small and narrow, where she felt well and truly stuck, began to feel expansive, open and full of opportunity once more.
Within a year she left her job to coach full time, so that she could enable others to understand that they are not broken and do not need 'fixing'; that any stressful or painful experiences can be eased once we understand what causes them, and that clarity of mind brings joy and fun back into our lives.  Nowadays, she is a change-maker who juggles a love of a change of scene with joy.
She provides coaching for people to discover what they really want and shows you that creating the life you love is easier than you think!
35: Mitchell Levy

Mitchell Levy is a Global Credibility Expert as well as a TEDx speaker and international bestselling author of over 60 books. As The AHA Guy at AHAthat (https://ahathat.com), Mitchell helps to extract the genius from your head in a two-three hour interview so that his team can ghostwrite your book, publish it, distribute it, and make you an Amazon bestselling author in four months or less. Imagine that. He is a very accomplished Entrepreneur who has created twenty businesses in the Silicon Valley area including four publishing companies that have published over 800 books. He's provided strategic consulting to over one hundred companies and has been chairman of the board of a NASDAQ-listed company. Mitchell is also happily married and has been for the past twenty-nine years and regularly spends four weeks in Europe with family and friends. You can join the conversation about thought leadership best practices on the LinkedIn group http://aha.pub/t-l-b-p which he runs or watches episodes on being a thought leader at http://ThoughtLeaderLife.com.
36: The Entrepreneur Café, LLC

The Entrepreneur Café, LLC headed by Gray Cavanaugh is a small business development company. With over two decades of experience in helping startups succeed, they use products and services that are useful in spreading entrepreneurship and innovation.
37: Dee Ann Turner

Dee Ann is a 33-year veteran of Chick-fil-A, Inc. Before she retired in 2018, she was Vice President, Talent and Vice President, Sustainability. As the company's first female officer, she was instrumental in building and growing Chick-fil-A's well-known culture and talent systems. During her expansive career, she worked closely with Chick-fil-A's founder, S. Truett Cathy, and other key leaders as an architect of their organizational culture. Thanks to this, thousands of Chick-fil-A Franchisees and corporate staff members were selected. Additionally, she led Talent Management, Staff Learning, and Development, Diversity and Inclusion, Culture and Engagement. Dee Ann just recently launched and led the Sustainability function focusing on Chick-fil-A's strategy to implement sustainable practices at the $11 billion company. Today, she leads her own organization. It's called Dee Ann Turner, LLC. It deals with writing books, speaking to over 50 audiences per year and consulting and coaching leaders globally. She is the author of the bestseller, It's My Pleasure: The Impact of Extraordinary Talent and a Compelling Culture. Her latest book will be released in September 2019.
38: Beth Bridges

Beth Bridges attended over 2,500 networking events in 10 years. At the time, she was the Membership and Marketing Director of the Clovis Chamber of Commerce. She had a very small marketing budget, but a lot of willingness to get out of the office and build connections. Eventually, she learned that you can't keep doing more and more networking. That's when she developed "Networking on Purpose" and got very strategic about networking. Now, she writes, coaches and presents to people around the world, sharing the strategies she developed for herself. 
39: Lisa Taitelman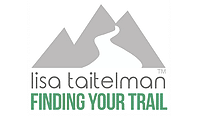 Lisa Taitelman has always been into fitness. She loves eating and preparing healthy food, traveling around the world and being outdoors. She earned a BA in Marketing and Design from San Diego State University and from there moved to Los Angeles where she found her dream job at The Hollywood Reporter and the love of her life.  After 19 years, raising her two amazing kids, she went back to school to pursue a Holistic MBA degree and it was there that she found her trail, working with women to help them realize all of their goodness. That is where she felt most alive. She also felt like she wanted to be a part of a movement and to create real change. By using her voice, she has helped others find their own.
​Doing so has changed her life. Did she have fears? Yes, but it is not our fears that define us, it is what we do despite our fears. Today, she has committed herself to help others in finding their own trail, their truth, passion, and their purpose, all while fulfilling her own by building this awesome community through incredible trails in her own backyard. She also loves to collaborate with other health and wellness professionals through retreats and workshops which she is currently working on.
40: Kathy Bourque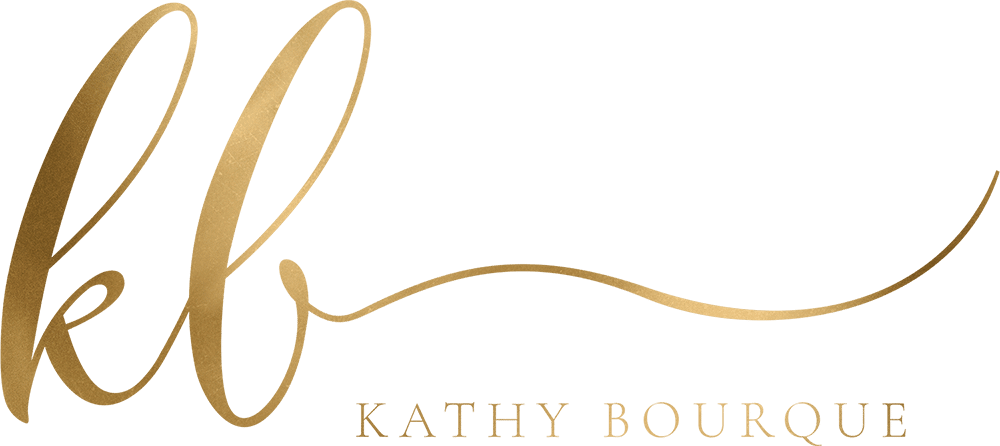 Kathy Bourque has dedicated herself to helping business people including entrepreneurs, managers, bosses, directors, CEOs, CIOs and CMOs. She helps them learn how to find joy in leading.
Kathy believes that there is a gap in how we prepare people to be leaders. We teach them the hard skills and forget all about people skills. The soft skills like holding people accountable while still honoring yourself, taking the crucial conversations to the next level and being kind and compassionate while firm. Yeah, those hard-to-define-and-teach soft skills are where she likes to dwell. In this crazy, busy, always-on culture we often find ourselves in, one needs to be efficient. You don't have time to run around putting out fires. You need your words, thoughts, and actions to align in order to be able to use your influence to increase your leadership impact. You can operate from a place of clarity and confidence and Kathy can definitely help you.
41: Bo Burlingham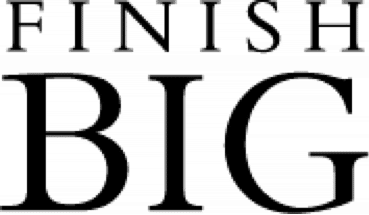 Bo Burlingham is a pioneering business journalist and Inc. magazine editor at large. When he wrote Small Giants, it became an instant classic for its original take on a common business problem, which is how to handle the pressure to grow. Now, he is back to tackle an even more common problem, how to exit your company well. Sooner or later, all entrepreneurs leave their businesses and all businesses get sold, given away, or sometimes liquidated. Whatever your preferred outcome may be, you certainly need to start planning for it while you still have time and options. The best part about it is that if you start early enough, the process will lead you to build a better, stronger, more resilient company, as well as one with a higher market value. Unfortunately, most owners don't start early enough and as a result, end up paying a steep price for their procrastination. Burlingham interviewed a good number of entrepreneurs across a range of industries and identified eight key factors that determine whether or not owners are happy after leaving their businesses. His book showcases the insights, exit plans, and cautionary tales of entrepreneurs. Through the stories he gathered, Burlingham offers an illuminating and inspirational guide to the process. A process that happens to be one of the most stressful, and yet potentially rewarding that business owners must go through. He explores the emotional challenges they face at every step of the way.
42: Gold Dahlia
Alisha Jackson is the founder of Gold Dahlia. She has always been the first person to volunteer whenever someone needs to get something done and they just don't have the time or patience to do so. She likes to solve problems and loves the feeling of accomplishing something that someone else was finding impossible or too exhausting. She loves how good they feel once it's done and the weight is lifted off.
As a single mother of two kids both under five, Alisha understands how the demands of our daily lives can take precious time away from the people who matter most to us. It is a sacrifice and a choice we all end up making.
Alisha helps you find the services you need in case you do not have enough time to do certain things by yourself. That way, you are able to get back some of your time and focus your energy on tasks that you enjoy. She is your on-demand personal assistant.
43: Amanda R Parr

Amanda R Par has a passion for using her diverse knowledge base and skills to help her clients create systems and strategies that make their lives easier and help them serve their clients on a higher level by focusing on their zone of genius so they can make more money with less effort. Her clients include coaches, real estate professionals and B2B service providers, like web designers and marketers. After working for marketing firms in the real estate industry's new home construction niche for nearly 6 years, naturally, she also loves helping real estate agents master their marketing. She has even designed a workshop to help with that.
44: Buzzword Consulting

Katya Juliet's Buzzword Consulting provides the most powerful and innovative Digital Marketing technologies and strategies for your small business. Your business needs to grow at rates that you can afford. In this day and age, if you are not actively building your online presence, advertising online, protecting your digital reputation and automating your business, you are falling behind because your competitors are probably doing so. For that reason, your small business needs a dedicated team of digital marketing experts who can navigate the increasingly complex landscape that demands experience, skill and access to a significant number of tools in order to be successful. Buzzword can help you with this. They listen to your needs through consultation and partnership and help you in building and managing a complete Digital Marketing Plan, one that will take your business to the next level. Buzzword's research, analysis, expertise, and a full executive suite of the latest and most powerful marketing tools in the industry will definitely give you the edge over your competition.
45: BrightEyes Virtual Assisting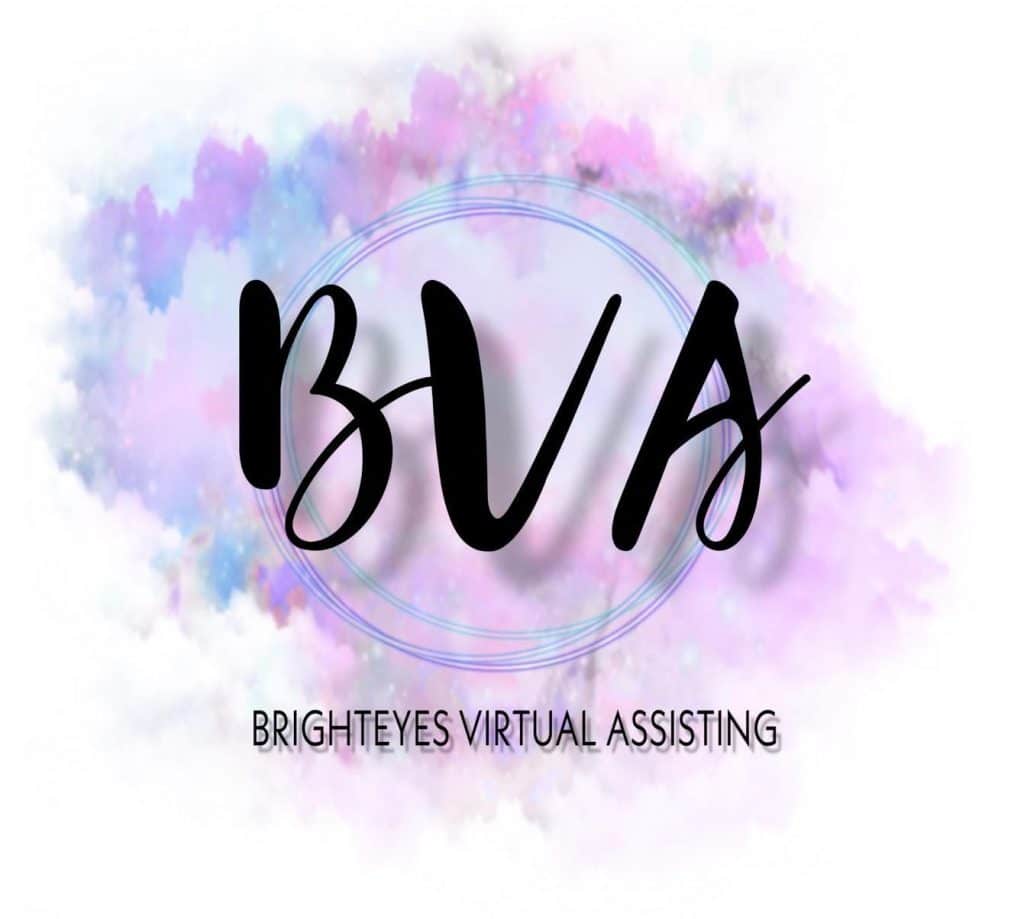 Rebecca Terrones is a young graduate from the University of California, Irvine. She is an avid animal lover, adventurer and likes to try out new things. She has a degree in Psychology and Social Behavior, and organization and planning played a huge part in her earning that degree. She is also happy that she will be attending California State University, Long Beach for her Master of Social Work. Rebecca lives in Southern California where there's always something to do, but unfortunately, there's also always traffic. Commuting to an office job always took over an hour every day, which is not how she wanted to spend her time. Because of that, she decided to start her own BrightEyes Virtual Assisting business so she can provide her services while valuing her time as well as her clients. She is an advocate for open conversations about mental illness and how to openly discuss difficult topics. Her overall life goal is to be able to support herself and build an animal sanctuary for older, disabled and otherwise unwanted animals that can aid in animal therapy with at-risk youth and foster youth. Out of her love for structure and organization, she found what she liked most was helping people also find structure and routine. She loves to break down big projects into manageable bite-sized bits.
46: Evelina Kvartunaite

Evelina Kvartunaite is a person who enjoys digital space. She has a deep passion for creativity, culture, education, and technology. She juggles them and enjoys it. Evelina is also an expert when it comes to both quick and slow decisions. She has a great interest in human behavior and discovering new ways to improve ourselves and our surroundings. Evelina holds quite versatile knowledge as well as extensive international work experience as a result of growing up between "east" and "west". She is a holder of degrees in Engineering and Process Management as well as certifications in training, facilitation and life coaching. Her secondary degree is also from art school and ethnic-culture. She has experience in engineering, training/facilitation, brand management, fashion, IT, HR and project and event production.
47: Maggie Mongan

Maggie Mongan is known for her unconventional approach and debunking myths that keep many people in a life of mediocrity. She serves the Small Business Sector and enjoys working with Small Business Owners, who are seriously committed and growth focused. Building dynamic businesses, and developing their leaders, is the game of this coach. Maggie helps Small Business Owners build profitable and peace-filled businesses. She uses a framework she developed and refined over the past 15 years of coaching and helps small business owners learn and practice The 4 Performance Pillars of Small Business Success that include profitability, people, productivity, and peacefulness. She ultimately simplifies their small business success by successfully running a dynamic 21st-century business. She has a fun and focused approach that creates a safe space to explore and experiment, to optimize small business and leadership performance. She's devoted to helping all her clients transform their worlds into ones which allow them and their businesses to brilliantly shine. With her over 25 years of management experience, Maggie blends traditional business and cutting edge practices into a practical and tactical reality for her clients.
48: Better Men

Kyree Oliver is a 24-year-old, ex-Division-1 Football player and author of Better Men Book. He is currently an entrepreneur and public speaker. His current business is in Social Media Marketing, where he has generated over $30 Million in profits for his clientele in the last three years. That said, his true passion lies with learning about human beings, how we work and why we do the things we do. Kyree has had an obsession with masculinity and the search for what it looks like from an early age. He talks about how not having the singular father figure to view as the example for masculinity, while being perceived as a negative for a long time, has actually allowed him to craft his view of what manhood should actually look like from about 20 different men throughout his life. Kyree has used the knowledge he has acquired as well as his interviews with almost 900 individuals from lawyers, doctors and billionaires to conducting 65 end-of-life interviews and 3 death row inmates to put together what he views as the reclaimed definition of Manhood/Masculinity/The Alpha Male and what it looks like in real time.
49: Alex Charfen

Alex Charfen is a proud member of a band of brothers and sisters that includes Einstein, Oprah, Edison, and others. You are also a member of that band. With every passing day, the tribe gets new members and they all have a unique set of gifts and issues that will drive them throughout their lives. They will have a hard time fitting into systems built for everyone else and at the end of it all, if they survive, they will change the world. When economic factors forced his family to close down their business, he quickly found that, unlike the rest of the world he lived in, the business environment felt safe. He innately understood it. He continued to learn more about commerce as he grew, reading voraciously about the great business minds down through the ages. In his teen years, he began to launch and build businesses of his own. Sometimes he failed and sometimes he wildly succeeded. His high flying Florida real estate business became a victim of the 2008 downturn but he was able to rebound by turning that tragedy into a thriving business built around helping others in real estate understand the world of distressed properties, of which there were many at the time. Now, Alex has turned his attention and resources to helping other EPT's prosper and understand themselves so that they can make the difference that they are intended to make.
Don't be afraid to connect with other businesses!
This list isn't just a motivator; it's a contact list. By this I mean, if you're curious about what these businesses are doing to stay relevant or get clients, then talk to them! Visit their websites. Read their books. Sometimes I think we get caught up in competing so much, that we try to isolate ourselves from other businesses that are like ours. But you don't have to do that. It's time to start a dialogue. Any of these businesses can help you find answers to all your business-related questions. So what are you waiting for? Get to it!