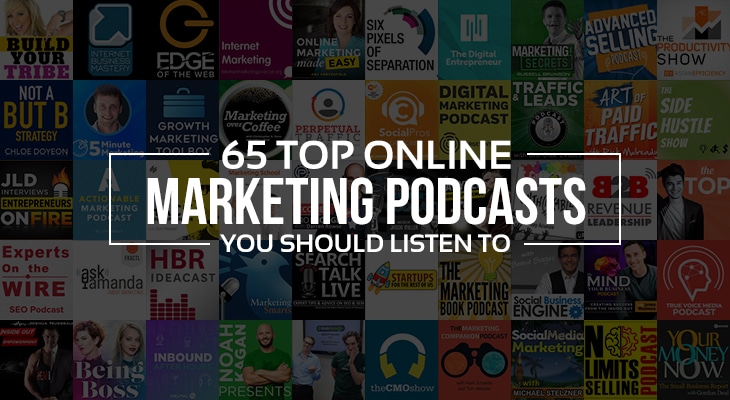 Online marketing podcasts are easily becoming one of the most efficient ways to access information about all things business related. In a sea of good content, however, where should we be looking to make sure we're getting the best of the best? After all, the advice is only worth sharing if it'll give you the right results.
65 Best Online Marketing Podcasts: The Best of the Best
Lucky for you, we've found the best of the best! That's right—I've compiled a cohesive list of the top 65 online marketing podcast that you should be listening to if you're not already. Each podcast brings something different to the table, and each podcast is also hosted by wonderful, talented, and hardworking people in the industry. Check the list, and make sure to take notes! You're going to want these links for later.
1: Traffic and Leads Podcast
We, of course, can't start this off without giving a tip of the hat to my own work. The Traffic and Leads Podcast is hosted by everyone's favorite online marketing guru—me, One Click Lindsey. Weekly, I interview guests on various topics, ranging from ad campaigns to webinar construction and much more. The TNL Podcast is definitely a great, all-around online marketing podcast.
2: Dream Business Radio
The Dream Business Coach Jim Palmer gives you the best marketing advice for starting your own small business in his weekly podcast, Dream Business Radio. Join him as he gives you weekly advice from his yacht with amazing guests who weigh in on the best way to climb that business ladder!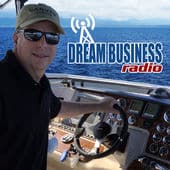 3: Smooth Business Growth
On the shorter end of the online marketing podcasts spectrum is 15 Minutes of Pure Marketing Strategies Proven To Move the Needle, a weekly podcast hosted by Lyndsay Phillips of Smooth Business Growth. This podcast discusses ways for entrepreneurs to learn new strategies and tips about the content they can create, online and social media marketing, as well as information on how to grow their business and gain success!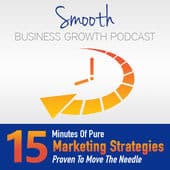 4: Marketer Of The Day
Have you ever wanted to know what the top entrepreneurs in the world are chatting about? Now, you can! Marketer Of The Day, hosted by Robert Plank, aims to give small business owners the upper hand by pushing them to think outside of the box in order to reach for their success. Listen as Robert talks with other entrepreneurs who share their experiences, as well as insight and tricks on how to get ahead in such a competitive world.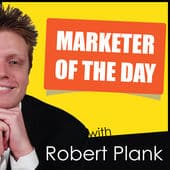 5: Unstoppable Success Radio
Fortune 500 Executive turned entrepreneur mentor Kelly Roach aims to help you achieve your business goals in a more quick and efficient manner in Unstoppable Success Radio. A weekly podcast, Kelly discusses various strategies and active mindsets that'll make your job as a business owner easier and better! She promises inspiration and motivation are jam-packed in every episode, and with that kind of promise, this is one of many online marketing podcasts that cannot be missed.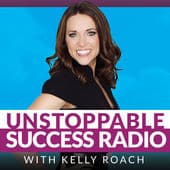 6: Accelerate!
Best-selling author and sought-after speaker Andy Paul host this weekly podcast that encourages you to speed up your sales process by inspiring you with the best tips and tricks in the industry from powerhouses in the business world. Accelerate offers interviews with some of the most innovative sales minds and extraordinarily interesting people, and provides strategies that amplify your value to buyers to outsell the competition. If you want to pump up your SEO and traffic game, this is one online marketing podcasts you don't want to miss.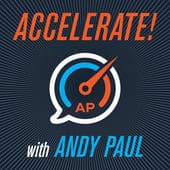 7: The Sales Evangelist
For people who enjoy online marketing podcasts about the hustle of making it on your own, The Sales Evangelist is right up your alley! Hosted by sales and marketing expert Donald Kelly, this weekly podcast gives you all the information you need to know about giving yourself an edge in the world of sales. Join Donald as he interviews the best of the best who's willing to give their best advice to anyone looking to expand their business model!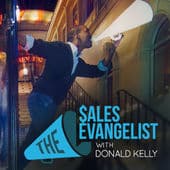 8: Biz Women Rock
Hosted by entrepreneur and business coach Katie Krimitsos comes an online marketing podcast that breaks the mold. Biz Women Rock is made for and created by businesswomen who want to grow, be productive, and create a profitable business. This weekly endeavor includes live coaching, interviews with other successful businesswomen, and strategies you can put into action that'll increase your business growth!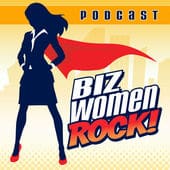 9: Get It Done Business Mum
Join business coaches Janine Ogg & Jo Foster on their mission to encourage and help mom-entrepreneurs (or mompreneurs) build their own business and break the 9 to 5 mold! Get It Done Business Mum is a weekly podcast that helps mompreneurs build up their own business, while still having time to do what they need to do for their family, and themselves.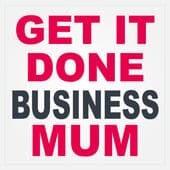 10: It's All About The Questions
Hosted by the sought-after speaker and award-winning author Laura Steward, It's All About The Questions combines her own experience in the business world with interviews including the best entrepreneurs and business leaders in order to provide you with the best advice possible. Her angle? Making sure you know what questions to ask while also providing you with actionable advice.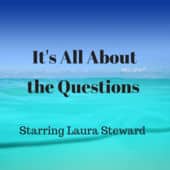 11: Business Creators Radio Show
Hosted by the founder and creator of The Business Creator's Institute Adam Hommey comes a series of online marketing podcasts that are made for business creators, by business creators. The Business Creators Radio Show aims to help marketers as they fall into four categories: entrepreneurs, small business owners, and local business owners, marketing and business coaches, folks who help others build their businesses, and do-it-yourselfers who run your own businesses.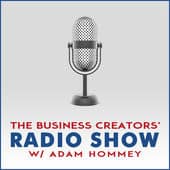 12: Sustainable Business Podcast
Join Josh Patrick as he takes you on a weekly journey through the minds of the best in the business. His goal is to help you learn how to make your business successful, then sustainable, giving you profit and a strong foundation to build your brand on! Tune into the Sustainable Business Podcast to hear him, and many others, give the best tips and tricks they can offer.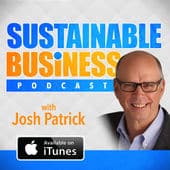 13: Entrepreneur Discovered
Zach Spear heads this online marketing podcast that encourages people who've never dipped their toes into the world of business how to succeed! Entrepreneur Discovered aims to help you build your own business, cultivate your brand, and find success so you can live passionately and happily! Tune in bi-weekly to hear all of Zach's advice!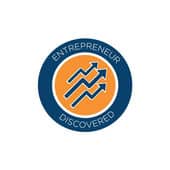 14: Local Business Leaders
One of the many online marketing podcasts that post more than once a week, The Local Business Leaders podcast uses interviews with successful entrepreneurs and marketing experts to give their audience the best advice they can about what is and isn't working in the world of online marketing. Hosted by Phil Singleton, join in as they discuss the top strategies in marketing, and what you can do to hop on the bandwagon!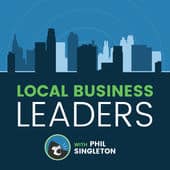 15: The Nancy Gaines Show
Denver based business coach and advisor to small businesses on how to increase sales and get rapid results, Nancy Gaines hosts this weekly online marketing podcast in which she discusses the various ways to systemize, scale, & automate your business with productivity. Tune into The Nancy Gaines Show to hear her dish out all the tips she's gained from her years of experience!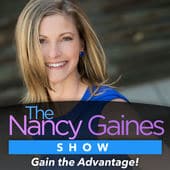 16: The Quick Talk Podcast
Join small business owner and entrepreneur Josh Latimer as he gives everyone else a chance to experience what he has in his weekly podcast, The Quick Talk. Combining his own unique experience with the stories and advice of other small business owners and experts, Josh aims to give you the same chance he's made for himself. Success, stability, and new opportunities are just around the corner!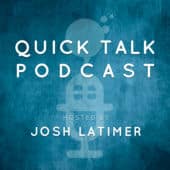 17: Six Pixels of Separation
Hosted by Mirum President Mitch Joel, The Six Pixels of Separation Podcast gives listeners worldwide a taste of digital marketing and media hacking insights, as well as tips and tricks on functioning in the always connected and ever-changing business world. Mitch is full of amazing knowledge when it comes to the genre, and his expertise really shines in the world of online marketing podcasts.
18: Unthinkable Podcast
Every week, ex-Google, startup, and VC brand-builder Jay Acunzo discuss ways to think outside of the box, and gives you an edge up on the competition with his past experiences. Join in as he travels to the far reaches of the business world to dig up stories you've never heard revealing ideas you've never considered. It's Unthinkable.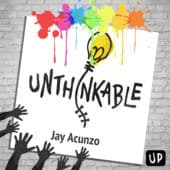 19: The Digital Marketing Podcast
Join digital marketing and e-commerce expert Ciaran Rogers and award-winning author and speaker Daniel Rowes for their bi-weekly venture, The Digital Marketing Podcast. With listeners in over 120 countries worldwide, The Digital Marketing Podcast combines interviews with global experts, together with the latest news, tools, strategies, and techniques to give your digital marketing the edge.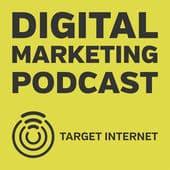 20: The Marketing Book Podcast
A weekly adventure into the world of practical marketing insights, tips, and tactics, join Douglass Burgett as he interviews authors in hopes to give you an edge up in the world of marketing in The Marketing Book Podcast. Douglas, a marketing agency principal, former artillery officer, Madison Avenue ad man, and stand-up comedian aims to teach you how to become a smarter, better, and more successful marketer.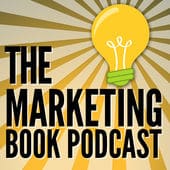 21: Marketing Over Coffee
Hosted by John J. Wall and Christopher S. Penn, Marketing Over Coffee is recorded weekly in a coffee shop—a comfortable setting for most online marketing podcasts! The podcast covers topics such as staying up-to-date with social networks, search engine optimization, and copywriting "old school" offline marketing campaigns. They also love to answer questions from their listeners!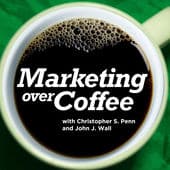 22: The Digital Entrepreneur
Another weekly endeavor, join Sean Jackson and Katy Katz as they bring on a host of experts to give you the strategies and insight you need to start building your digital business in The Digital Entrepreneur. For people who want to discover smarter and sharper ways to create and sell digital goods and services, this podcast aims to please.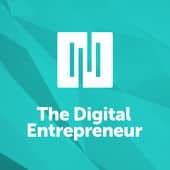 23: The GaryVee Audio Experience
A global top 100 on iTunes, the GaryVee Audio Experience offers you a wealth of knowledge at the touch of your fingertips. Hosted by Gary Vaynerchuk, this show is a collection of Gary's other online marketing podcasts, from keynote speeches on marketing and business, to interviews and chats.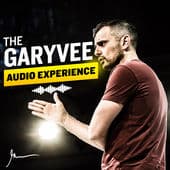 24: Duct Tape Marketing
CEO John Jantsch gives us a dose of his decade-long experience with Duct Tape Marketing. Expect to hear interviews from thought leaders, experts, and authors, as well as some of today's most influential marketers and entrepreneurs sharing their stories and secrets.
25: Internet Marketing: Insider Tips and Advice for Online Marketing
The UK's one of the best internet marketing podcast gives you a series of insider tips and practical advice on how to get the best from digital and search engine marketing. Internet Marketing is brought to you by the team at SiteVisibility and aims to share with you the latest tools, techniques, and strategies to help you generate online leads, sales and build engagement.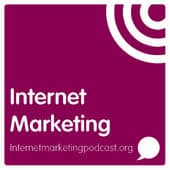 26: Confessions of a Pink-Haired Marketer
In the same breath, Sonia hosts another podcast! How lucky are we, huh? Confessions of a Pink Haired Marketer gives Sonia the chance to talk back to her audience. In it, she delivers advice and encouragement, as well as a regular mix of monologues and interviews and answers to your content marketing questions. The more online marketing podcasts, the better, if you ask me!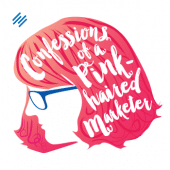 27: MarketingProfs
The top source that marketers and their teams turn to for modern marketing tools and training, the MarketingProfs podcast scene is swarming with goodies. With the educational materials needed to give you real-world solutions, browse their extensive library from varying MarketingProfs experts. An all-in-one? We'll take it!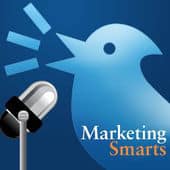 28: 5 Minute Marketing
Need to jump start your online business? No problem! Brian Moran, a marketing expert and the co-founder of SamCart, gives you his daily insights from the inside of a company, as well as the marketing shortcuts you need in 5 Minute Marketing. Each episode is just that—5 minutes long, leaving you more than enough time to put the advice to good use right away!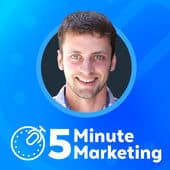 29: The Sophisticated Marketer's Podcast
Jason Miller, senior content marketing manager leading global content for LinkedIn Marketing Solutions, hosts this bi-weekly podcast. The Sophisticated Marketer's Podcast gives us Jason as he interviews big names in marketing from around the globe in order to give you an edge up on the competition, as well as tackling the latest topics and trends that marketers need to know.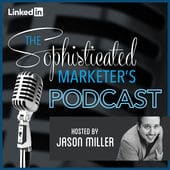 30: The Marketing Companion
Coined as the "world's most entertaining marketing podcast", The Marketing Companion is a must-have on a list of the best online marketing podcasts. Combining comedy and lightness with the power of cutting edge marketing techniques, hosts Mark Schaefer and Tom Webster have an excellent chemistry that makes the podcast both enjoyable and educational.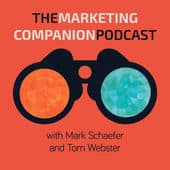 31: Online Marketing Made Easy with Amy Porterfield
A top rated marketing podcast, Online Marketing Made Easy with Amy Porterfield offers great content from an experienced and intelligent woman. Amy's podcast can give us tastes of interview excerpts, mini execution plans, and insider secrets from Amy's own experiences. Her goal is to make sure what she's telling you can be put into action immediately—what a promise!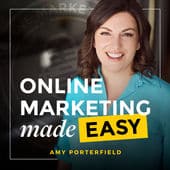 32: The CMO Show
Hosts Mark Jones and Nicole Manktelow run the "best marketing podcast that revolves around the future of brand storytelling". Together, Mark and Nicole interview global thought leaders about up and coming trends in content marketing, SEO, public relations, and so much more. If you like me, that's more than enough reason to check out The CMO Show.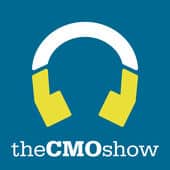 33: Ask Amanda About Marketing
Another short form podcast, Amanda Milligan aims to answer submitted questions about content marketing in just about 15 minutes on her podcast, Ask Amanda About Marketing. Her answers are meant to benefit all listeners, not just the person asking the question, and her advice is categorized as straightforward and easy to understand. Let Amanda help you with her tips and tricks today.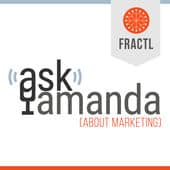 34: Actionable Marketing Podcast
A rotating crew of experts tells you what you need to know in the Actionable Marketing Podcast. Quoted as the place where the brightest minds in marketing share their knowledge and insights, this podcast covers all areas of online marketing podcasts, and each guest gets to flex their special skills as they give you the down low on their topic. Pretty perfect, right?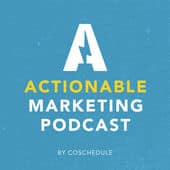 35: The No Limits Selling Podcast
Hosted by Umar Hameed, this bi-weekly podcast is a show that aims to deliver hard-fought advice that you can implement today to improve your performance. Every episode of The No Limits Selling Podcast includes a tale of wins, losses, and pitfalls in from a personal experience standpoint, and overall, Umar aims to teach you how business leaders build a powerful culture within their organization.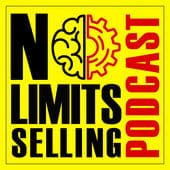 36: HBR Idea Cast
A weekly podcast that features the lead thinkers in business and management, the HBR Idea Cast is hosted by Sarah Green Carmichael. Sarah is an executive editor at Harvard Business Review and shares with us her insights and tips, as well as shares her own thoughts from her experience as a speaker and moderator.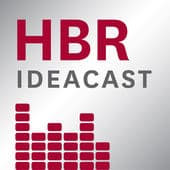 37: Startups For The Rest Of Us
Mike Taber and Rob Walling co-host the Startups For The Rest Of Us Podcast. Together, Mike and Rob aim to help developers, designers, and entrepreneurs get better at launching software products. With their collective 20 years of experience, they truly want to help their audience and lead them away from marketing mistakes they've made in the past.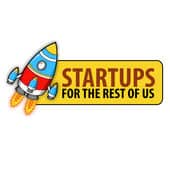 38: Edge of the Web Radio
Erin Sparks and Tom Brodbeck of Site Strategics—an Indianapolis-based internet marketing and website development firm specializing in SEO—give you an hour long, a weekly podcast with the Edge of the Web Radio. Together, they cover a variety of topics, spanning from SEO and email marketing to conversion rate optimization and content marketing.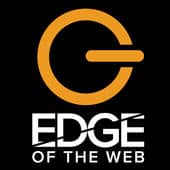 39: SEO Podcast – Unknown Secrets of Internet Marketing
Internationally known and the most popular SEO podcast on iTunes, the Unknown Secrets of Internet Marketing holds a bag of goodies for you to unwrap. Expand your knowledge of internet marketing and SEO with experienced hosts Matt Bertram and Chris Burres as they discuss online media marketing.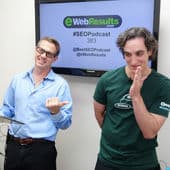 40: Social Pros Podcast
Social Pros Podcast is one of the most popular online marketing podcasts in the world and was recently named the best podcast as the Content Marketing Awards! What an intro, huh? Tune in for insight on social media work, as well as stories and behind-the-scenes secrets about big companies, and how their world's work.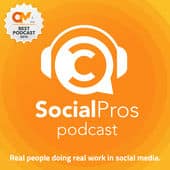 41: Entrepreneurs On Fire
A daily podcast, Entrepreneurs on Fire was awarded 'Best of iTunes'! Join host John Lee Dumas as he chats with some of the most successful entrepreneurs in order to get their take on what's working best in the fast-paced business world. Each episode details the journey of a successful entrepreneur who shares their trials and tribulations in the field, and John Dumas aims to help others grow through this experience.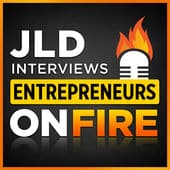 42: Mind Your Business Podcast
Hosted by seven-figure online entrepreneur James Wedmore, the Mind Your Business Podcast gives us the best advice for aspiring entrepreneurs as he dispels common misconceptions surrounding what it truly takes to achieves success. This is definitely one of the best online marketing podcasts to check out if you're looking to climb the business ladder.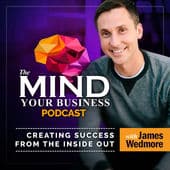 43: The Social Media Marketing Podcast
The Social Media Examiner gives us a podcast that's designed to help busy marketers, business owners, and creators figure out what works best for the monument that is social media marketing. Experiences are shared, tips are discussed, and solutions are found in the Social Media Marketing Podcast.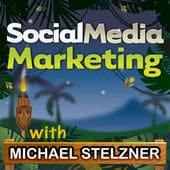 44: The B2B Revenue Leadership Show
A weekly podcast, host Brians Burns gives us his best and most useful advice in The B2B Revenue Leadership Show. The primary focus of this podcast is centered around leadership in the B2B space, with a drive to improve revenue to by using modern and scientific approaches. Tune in to hear all about it!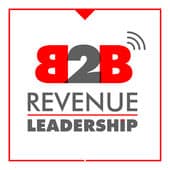 45: The Advanced Selling Podcast
Co-hosts Bill Caskey and Bryan Neal headline The Advanced Selling Podcast by putting their twenty years of experience as B2B sales trainers to good use! Together, they share their strategies, frameworks, tips, and tricks to help you leverage your talent, grow your skills and create your own sales success, and become the best possible business version of yourself.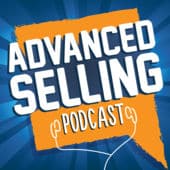 46: Inside Out Empowerment
Join president of RevLabs Joshua Nussbaum as he discusses the meaning of personal excellence in his podcast, Inside Out Empowerment. This podcast aims to help you learn the best way to design your own success through the experiences of today's greatest thinkers, professionals, and entrepreneurs.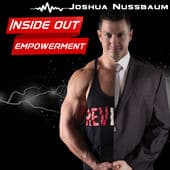 47: Build Your Tribe
Join host Chalene Johnson in her weekly podcast endeavor, Build Your Tribe. Chalene aims to teach you how to create an influence that matters and content that creates a conversion, all while improving your own personal business skills through the tales and experiences of others.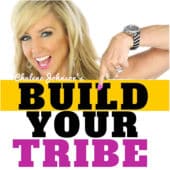 48: Experts On The Wire
Dan Shure—providing personal SEO consulting directly to businesses, marketers, and site owners—hosts the weekly digital marketing and SEO-centric podcast, Experts On The Wire. His goal is to make sure you understand SEO with half the show focusing on it directly and the other half open to exploring topics including content and social media marketing.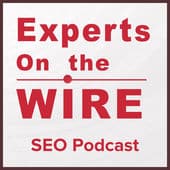 49: Social Business Engine
Host Bernie Borges leads an educational format on the Social Business Engine Podcast. From interviews with social business leaders who represent top brands as well as educational anecdotes about marketing, customer service, and commerce to fuel your business journey, you'll find plenty to take notes on.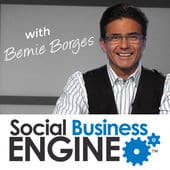 50: Internet Business Mastery
Join co-hosts Jeremy and Jason in their 5 times weekly podcast endeavor, Internet Business Mastery. Together, Jason and Jeremy work to show you how to create automated online income streams, leaving the boring life of a 9 to 5 in the past! They share the latest strategies, as well as the proven principles and critical mindset necessary to create sustainable income online.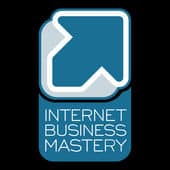 51: Being Boss
A weekly podcast co-hosts Emily Thompson and Kathleen Shannon discuss what it truly means to be a leader in the business world in Being Boss. Together, Emily and Kathleen promote the idea of creating a business you love, generating revenue from it, being unapologetically who you are 100% of the time. Using their combined experience and expertise in branding and coaching small online businesses, Emily and Kathleen show us how to be more boss in work and life.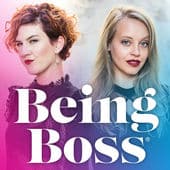 52: The Side Hustle Show
Join host Nick Loper as he brings us a weekly podcast that discusses the best way for entrepreneurs to get a leg up on the competition. The Side Hustle Show discusses the best business ideas, actionable tips, and top of the line strategies that'll turn your ideas into reality!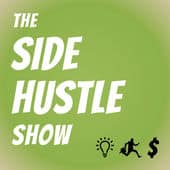 53: Perpetual Traffic
A weekly podcast hosted by Keith Krance and Ralph Burns of Dominate Web Media, as well as Molly Pittman from Digital Marketer, Perpetual Traffic aims to share cutting-edge strategies on acquiring leads and sales for your business through paid traffic. These tips are a must in the world of online marketing podcasts.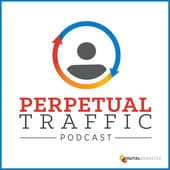 54: Your Money Now, The Small Business Report
Hosted by Gordon Deal, of This Morning, America's First News comes to a weekly podcast—Your Money Now, The Small Business Report. Join Gordon as he discusses the intricacies that come along with starting and creating your own small business.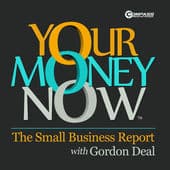 55: Inbound After Hours
The team from Digital 22 brings you their take on online marketing podcasts with Inbound After Hours. A weekly podcast, Inbound is a show where experts discuss the intricacies of inbound marketing, as well as their own experiences in the field, giving other people an idea of what to expect.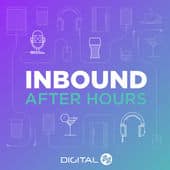 56: The Productivity Show
Find out the best way to set goals and get things done with this weekly podcast endeavor, The Productivity Show. Tune in as you learn everything about time management, life hacks, productivity and the best habits for fighting off procrastination and staying motivated.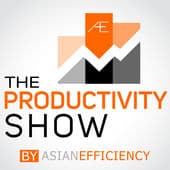 57: Entrepreneur's Not A But B Strategy
Join host Chloe Doyeon as she gives the top of the line advice and strategies on marketing, growth strategy, and business development. Entrepreneur's Not A But B Strategy aims to help everyone, from entrepreneurs to small business owners, and enterprise marketing managers.Tune in now to join in on the game-changing action!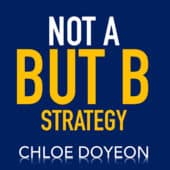 58: Marketing Secrets
Another entrepreneur centric podcast, Marketing Secrets aims to give you the true, honest answers to questions about success. How do people who start from the group up, spending their own money, market successfully while remaining profitable? Host Russell Brunson has the solutions.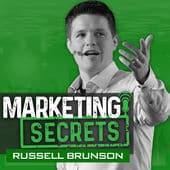 59: ProBlogger Podcast
From the man who invented the platform itself, Darren Rowse helps you build your blog from the base upon the ProBlogger Podcast. Combining teachings and case studies with actional challenges, Darren teaches you how to create content that will attract readers and influencers to your blog and your writing. His years of expertise speak for themselves, and online marketing podcasts need an outlet like this.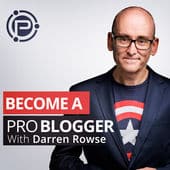 60: The Top Entrepreneurs in Money, Marketing, Business and Life
Hosted by Nathan Latka, The Top Entrepreneurs in Money, Marketing, Business, and Life podcast aims to give you the inside scoop on marketing from the top entrepreneurs worldwide! Posted weekly, these 20-minute interviews are here to help you get on top of the small business game.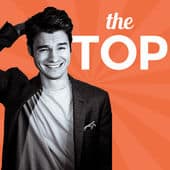 61: Marketing School
Another daily podcast, Marketing School provides you with 10 minutes of actionable marketing advice every single day. Making the content condensed and quick to take in makes your work day more practical with being able to put the advice to good use sooner rather than later.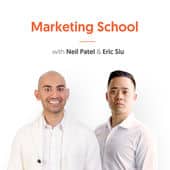 62: The Art of Paid Traffic
Hosted by Facebook ads expert Rick Mulready, The Art of Paid Traffic is a podcast that aims to give you the best-paid traffic tips, tactics, and strategies for generating leads and sales for your business on autopilot. Figure out how to use the power of paid traffic to increase your own business, as well as saving yourself money in the process!
63: Hack The Entrepreneur
Entrepreneurs, listen up! This is a podcast designed especially for you. Hack The Entrepreneur aims to help people who're looking to develop their mindset and point it toward success. Topics discussed range from building a SaaS company, online marketing, and starting a small business.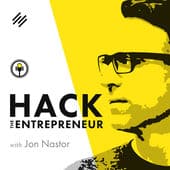 64: Noah Kagan Presents
A weekly endeavor, Noah Kagan Presents elevates himself above the rest. In his words, he stands out from the mass of online marketing podcasts by featuring ultra-successful businessmen, the variety of topics he covers is dense (from CEO to restaurants), and he's remained loyal to his brand since the beginning. Take our, and his, word for it—give it a shot!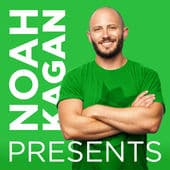 65: Growth Marketing Toolbox
Growth Marketing Toolbox is a weekly podcast that jumps into the growth in marketing tools and technology. From discussions about what's working and what's not to interviews with the people who make the tools discussed, you'll want to give this a try if you're aiming to get on top of your technology game.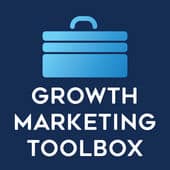 Bonus #65: The Bright Ideas eCommerce Podcast
The Bright Ideas eCommerce Podcast is where entrepreneurs can tune in and discover the eCommerce tactics and strategies that are working. Every episode has advice and actionable tactics you can implement in your business today. Your host Trent Dyrsmid's business was ranked the 254th fastest-growing business in 2019; this podcast will help you understand just how he did it.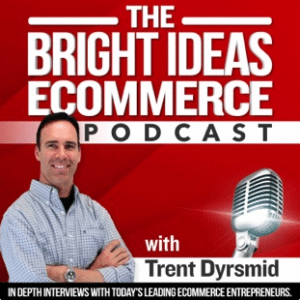 And… that's it! We did it, folks. Give yourself a pat on the back for making it to the very end. Don't forget to check out all these amazing online marketing podcasts. Everyone on this list brings something unique to the table, and they're all well worth checking out. Acclaim aside, good content is simply that—good content, and we believe you shouldn't be missing out on the best of the best. Use your knowledge and make things better; we believe in you!