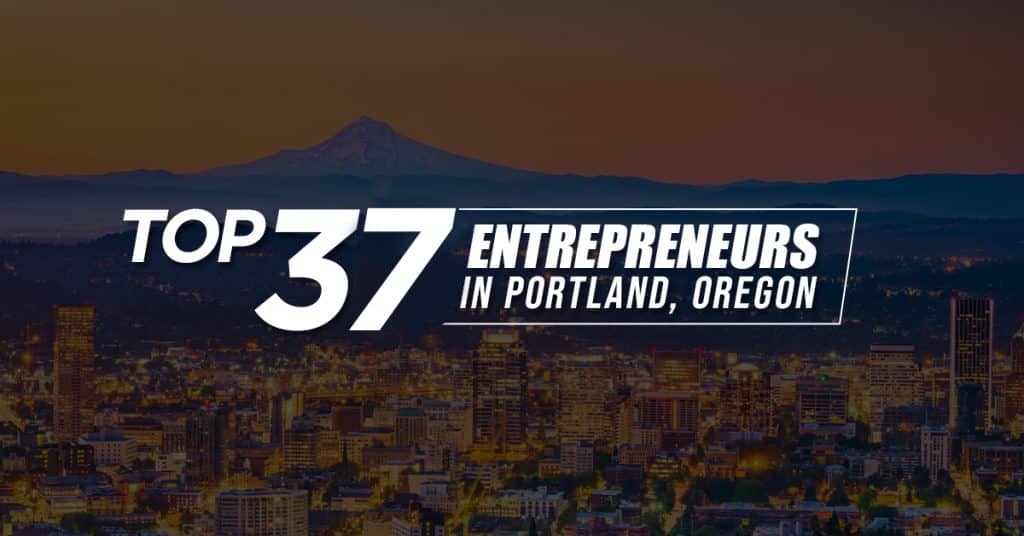 Many of you know that I'm based in Portland, and I will always have a soft spot for this city. That being said, I think Portland has some of the biggest varieties of niche businesses, brands, and entrepreneurs. The city, known for being "weird," draws in many small business owners and entrepreneurs with dreams for very specific businesses, and not all of them can last. This is one of the reasons I love living here; there really is something for everyone! The creativity and adaptability of Portland business owners absolutely cannot be matched. The innovation alone here makes our city stand out as a business destination.
Since I've started living here, I've met so many entrepreneurs that have really blown me out of the water. They have all worked so hard to see their dreams come true, and they do amazing work for their clients. I've compiled a list of the top 37 entrepreneurs in Portland, Oregon so you can see what I mean. These people range from brand coaches to retirement referrals to innovators for environmentally-friendly products. There is not one person on this list I wouldn't trust 100%, so make sure to check them out!
1:  Janani Priya Viswanathan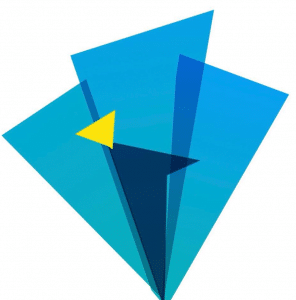 Janani Priya Viswanathan is a Graphic and Web Designer by profession, an ardent hobby photographer, tech enthusiast (read: nerd), Marvel's Avengers Fanatic, and most importantly a Mom. Janani completed her post-graduation in Information Technology & Management at 21 years old and started her professional career as a lecturer in Madurai, India. Though she has been designing since her high school years, she started her designing career as a part-time job in 2003. Janani is proficient in Adobe Design suite, WordPress, Squarespace, and other CMS web platforms. She has been known to listen and understand her client's needs and, I quote, "gives them the exact design they want but in a way, they could not have imagined possible." Janani specializes in Brand Imaging, the art of giving a visual identity to a business, which typically includes discussing names, analyzing competitors, choosing brand colors, visual identity elements, designing the logo, marketing materials, establishing a web and social media presence, etc. She married and moved to Portland in 2008. She is a die-hard fan of the Timbers and the Trailblazers and never misses a game. She enjoys walks along the urban nature trails in and around Portland. Her works and portfolio can be found at bluhuedesigns.com. Her blog under the same website is a resource for design students, people in need of design and anyone interested in design. She will be starting a youtube channel, BluHue Jr, as a way to engage and inspire kids to graphic design, on Sept 15th.
She can be contacted via email janani@bluhuedesigns.com, or messaged via the Facebook page.
2: Angie Setzler McNulty

Angie is a life, financial, and leadership coach with her specialty being in helping working moms to find peace and balance so they can achieve their goals without the guilt. She is a wife, mother of three kids (14, 13 & 10), and two dogs. She loves self-development; whether it be reading books, seminars, workshops, or podcasts.
She has been coaching since 2013 and became a certified coach in 2017 at iPEC (Institute for Professional Excellence in Coaching). She is also a Dave Ramsey Preferred Coach and will finish her John Maxwell Coaching Certification in August 2019, which means she has more skills and tools to share with her clients.
Angie offers individual coaching, group coaching, training, workshops, team building & speaking. To contact Angie, please visit her website.
3: Lauren Elyse Gonzalez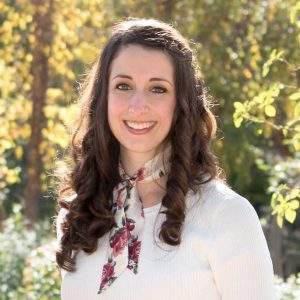 Lauren Elyse Gonzalez is the Co-Founder and Art Director of Principium Studio. A team of experienced designers and photographers that are focused on the ever-changing world of e-commerce. Offering branding solutions to startups as well as top-selling brands, their past clients include the likes of Walt Disney Co., University of California Los Angeles, Paul Newman's SeriousFun Network, and Herbalife, as well as having been featured in the California Governor's Design Showcase.
Whether it is a logo or package design, product photography or web design, infographics or any other creative services that you may need to get started or improve your brand perception, Principium Studio has you fully covered.
Welcome to Principium Studio, the beginning of your brand. Connect on social media @principiumstudio or through their website.
4: Amee Curtis

A Creative Agency specializing in visual solutions, Synergy Design Firm offers a wide range of services from Graphic Design to Product Photography and Image Retouching. Known for their collaborative processes and their hugely popular stylized themed photography, Synergy has created stunning visual works of art featuring products from companies across the nation using themes from literary masterpieces such as Frankenstein, Mad Hatter, and the classic Villains.
Clients wanting unique and compelling imagery for their products and companies come here. "There is something so fantastic about the collaboration process. Each participant brings skills and talents that have been honed over years, sometimes decades, together and as the process unfolds it becomes something you truly can't fully anticipate. Synergy loves our projects because there is a certain degree of planning that goes into every stylized project, however, no amount of planning can prepare you for the magic that happens when you put a group of passionate, talented people in a room with a camera and an idea." Amee Curtis, Owner & Creative Director goes on to say, "We believe in quality- our entire business is founded on 'Good enough is not good enough'. If you CAN do it better there's no reason not to. Quality is a matter of commitment." Located near Portland OR, Synergy has been a featured artist of the Portland Raw Artists Showcase twice and has been invited back a third time. Currently, the company is in production of a Fine Arts Photography book-themed; NEVERLAND coming out early 2020. Look for it on shelves and as a digital download soon.
5: Wendy Boswell

In Wendy Boswell's "day job", she works as a senior program manager at Intel in Hillsboro, Oregon, overseeing a global developer program. As a side business, she loves to work with female-owned businesses to build their digital footprint by designing a good, responsive website, coming up with a solid social and community strategy, and creating a sustainable content narrative that will build advocacy. You can find her at wboswellmedia.com.
6: Daava Mills Chavez

Growing a company is like climbing Mt. Everest: each camp requires different tools to help you climb to the next camp. Can you climb to the next camp without new and updated tools? Sure, but it's a lot harder.
Daava Mills Chavez specializes in guiding companies through growth and the changes it brings.
Imagine having a strategy to attract people 6 months, or even two years, before you need that type of person on your team. Visualize hiring a person with a company strategy in place, and achievable goals for them to execute on. Envision having systems and processes that will grow with you over time.
When you work together with Daava, she will never tell you that your process is broken. Because it's not. You got to where you are because something is working now, and she will honor that. She will listen to your goals, and together you will lay down your path, identify your milestones, and what new types of talent and systems are required at each step of the way.
In her 20 years of experience, she has worked in high growth companies as a Recruiter, HR Manager, and Operations Manager. She has made decisions from every vantage point, and she wants to share with you what works.
7: Melissa Parnell at Leone Consulting Group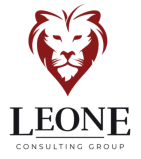 At Leone Consulting Group, Workplace Behaviorists specializing in organizational culture and leadership development are uniquely equipped to drive your organization's engagement and performance in the workplace across the Pacific Northwest. The group brings humanity back into the workplace because engineering the humanity out of the workplace is impossible.
Leone helps clients solve their most challenging aspects of leadership, organizational change, and culture, so they can get back to doing the work they love. You are the expert in what you do, workplace behaviorists help apply effective strategies and skills to take your workforce further than you ever imagined.
Leadership is not something you are born with, which means there is an opportunity to flex your leadership muscles and cultivate a truly rewarding way of empowering, visioning, influencing, empathizing, and growing.
Leone's leadership services are a catalyst for positive transformation in individuals and teams, whether in or outside of an organization. They provide leadership development coaching and consulting that offers experiential learning, fostering self-discovery and self-awareness to identify and build upon strengths, attitudes, and skills necessary for growth.
By empowering people with leadership strategy, the culture will begin to shift.
Why does culture matter? Workplace culture is about how, what, and why we do what we do. It is cultivated by values and behaviors that are unique to the environment of the organization. The team at Leone Consulting group is skilled in behavioral solutions to support your change initiatives, growth, innovation and direction.
8: Kayleigh Boysen-Quinata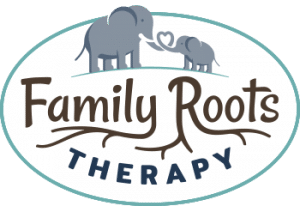 Kaleigh Boysen-Quinata is a Licensed Marriage and Family Therapist and parent educator who owns and operates Family Roots Therapy, a mental health practice focused on the unique needs of parents, children, teens, and families. Kaleigh started Family Roots after years of working in community mental health clinics that failed to meet the needs of families, especially those with young children. Family Roots has grown to include a team of highly trained therapists who specialize in helping families struggling with anxiety, depression, family conflict, trauma, grief and loss, adoption and foster care, LGBTQ children and teens, divorce, blended families, multigenerational living or other major life change, parenting special needs children, and postpartum depression or anxiety. When parents and children are supported and taught to communicate with connection and compassion, families can thrive together.
9: Sheila Gray

Have you found as an entrepreneur that you have an incredible vision but are struggling to implement the right strategy to achieve that vision? That is why Thrive Consulting Group was founded. To help navigate the waters and put a plan in place to move your business forward. Sheila Gray founded Thrive Consulting Group after gaining 20 years of leadership experience with fortune 100 companies, small business, startups, and her own entrepreneurial endeavors. Through her journey, she found the most joy in helping others realize their fullest potential. First, she starts with helping you remember your 'why'. Why you started in the first place, what motivated you, inspired you and lit that fire to do something different. Then she spends time assessing your business in its current state and putting the best strategy into place to help you achieve your vision. That 'someday' goal that you so desperately want to achieve is within reach, and you will have a lot of fun getting there with Sheila by your side!
10: Malini Gupta

Malina Gupta is a graphic designer and a book artist based in Portland, OR. Originally from India. She moved to the US to study Communication Design at PNCA in 2002.
As a designer, she is passionate about design. Design that makes you think. Design that connects. Design that evokes an emotional response. She loves to push boundaries and think outside the box. She loves to create; to innovate. She loves experimenting with new materials, and processes, always striving to find new ways of approaching a problem, finding new solutions. Sometimes they work, sometimes they don't, but she is satisfied for having tried. She accepts her failures as a part of the process, learns from them, and moves on. But when she is done, she would have created something that's original and fresh. Design to Malini is like a journey, a process, and an evolution of form and ideas.
Her process-driven approach to design and ability to conceptualize as an artist is what sets her apart from other designers.
Her artist books are collected by numerous private collectors and public institutions in the US and Europe. Recently, her work was published in 500 Handmade Books and reviewed in The Times of India.
11: Paige Major

Paige Major is a Branding Photographer & Strategist.  She helps entrepreneurs create intentional imagery that connects with their ideal client, tells their brand story, and stand out on social media, all while saving them precious time!
Paige owned a brick and mortar cheerleading gym for 12 years before deciding it was time for a change.  She knew that she wanted to combine the business and marketing expertise she had gained from that experience with her love of photography, so going the brand strategy and photography was a perfect fit.
She believes the people behind the business are what makes it unique, and loves to help business owners share their stories and show the world what it feels like to do business with them. Nothing fills her bucket more than seeing women believe in themselves and succeed.
12: Julie Golzarian

All Planned Travel: When you go, then you know.
Do want to see and experience new things but not sure where to start? If so, then Julie Golzarian of All Planned Travel is the handpicked choice for you. When you allow yourself to get out of your comfort zone and explore, you get a chance to experience life. Which is what Julie does for clients who want to swim with dolphins in Xcaret or ride ATVs in the rainforest of  Puerto Vallarta. How about snorkeling in four islands of Hawaii or sail in Paris down the Seine River watching the twinkling lights. Clients have enjoyed eating Chocolates in Belgium and watching lace made in Bruges. They have toured the rum factory in Puerto Rica or canoed in the Bioluminescent Bay. Clients have enjoyed vacationing in  Villas outside Tuscany, Italy or saving turtles on the beaches of Mexico. A walkabout in western Australia or cuddling Wombats in Tasmania might be just what you want. When you go, then you know so get there All Planned. Experience the world one trip at a time. Always remember it's much easier to pack experiences than material possessions.
Life is about exploring, learning and real participation. There are so many ways to experience life and mix travel with life long learning.  Let Julie of All Planned Travel assist you with making your next trip more memorable with reflection to last a lifetime.
13: Kat Depner

Kat Depner is the owner of Seven Styling, a Portland-based personal styling company focused on helping you tell your story through your wardrobe. It only takes seven seconds to form a first impression, and Kat is here to make those seconds count! She also writes a humorous weekly style blog with helpful tips for busy ladies on the go. Kat specializes in helping local Portland Moms find their style mojo again after life's big changes. If you need a closet overhaul or just a style tune-up, visit her site and schedule a free consultation to get started!
14: Tina Patnode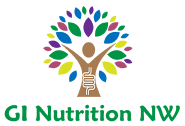 Tina Patnode is a Registered Dietitian Nutritionist (RD) with 22 years of experience working as a diet nutrition therapist. She is also a mother of two amazing teenagers who she says "are the love of my life."
She finds the human digestive system, otherwise known as the microbiome, to be on the most fascinating things ever. For several years, she worked in four gastroenterology clinics in the Portland Metro area. She enjoys helping those with digestive disease and conditions improve their quality of life using diet and nutrition therapy.
She specializes in education and guiding my clients on the low FODMAP diet, an evidence-based diet with a wealth of research to support its effectiveness in minimizing symptoms of Irritable Bowel Syndrome (IBS).
She never thought of herself as an entrepreneur, but has always had a dream to have her own private practice. So, that is exactly what she did! She is the founder and owner of GI Nutrition NW, LLC. She sees clients in her Southwest Portland office who have IBS, Crohn's disease, ulcerative colitis, celiac disease, gastroparesis, eosinophilic disorders, food allergies, and intolerances. She also works with those who are pre-and-post operative weight loss surgery such as sleeve gastrectomy and gastric bypass.
15: Pallavi Pande

Pallavi Pande and her husband Kush Pathak are both graduates of Ohio State University. She has 8 years of experience in logistics for a startup, and her husband has 15 years of experience in operations. Currently, he is the Operations Director at the Standard Insurance in Portland, Oregon. Since moving here three years ago, they have fallen in love with the city of Portland.
Growing up in India, they used to eat food on leaves and that inspired them to use their resources and bring this idea to the western world. They are the owners and founders of DTOCS LLC. Their mission to make others eco-conscious and eco-friendly, and start making small changes to show love to the environment beginning from their houses. They sell sustainable, eco-friendly and completely biodegradable plates made from fallen palm tree leaves. There are no trees cut in this process. These plates have no chemicals or coating on them. They are microwave safe. They burn extremely well after usage as they are made from leaves. These plates are a great alternative to the plastic or paper plates that damage our environment and leave plastic residues in our food. Pallavi is looking for like-minded people who would spread awareness of DTOCS and bring value to this sustainable motto. They want to create a safe and sustainable future for the generations to come. Currently, DTOCS is sold on Amazon, Walmart, Etsy, and eBay.
16: Olga Ward

Olga Ward started Beaverton Neurofeedback LLC after having experienced a positive life-changing power of NeurOptimal® neurofeedback on herself and her loved ones. A parent of both a biological and an adoptive child as well as a foster parent for children with trauma and attachment issues. Both of her children have struggled with varying degrees of mental health issues including anxiety, developmental trauma, sleep, nightmares, and ADHD. Once she has experienced first hand the amazing effects of NeurOptimal® neurofeedback, she became eager to help others.
While she has worked with every age and category of person, she's got a soft spot for children and families. Restoring or creating harmony in the family is her specialty.
Neurofeedback is not a medical treatment, but instead is a TRAINING for the brain. It does not require diagnosis, but rather it dances micro-second by micro-second with your brain offering it the information it needs to RE-ORGANIZE ITSELF. And when your brain does that, a whole lot of complaints drop away. You feel calmer, clearer, happier and able to function better in your life.
Parents often report their child is calmer, less reactive, feeling more settled. Kids start sleeping more soundly and have an easier time adapting to changes and everyday school pressures.
Learn more about neurofeedback and how it can help your family here.
17: Alicia Gruber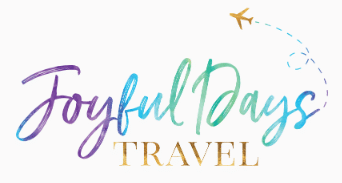 Alicia Gruber is the owner and travel consultant at Joyful Days Travel. She has always felt the pull towards travel and seeking adventure, was able to take her first big international trip as a college student studying abroad in New Zealand. From there it was hopeless to get her to stay in one place without a trip planned. After she married and had a daughter, she vowed that travel would always stay a part of their lives. it was this mentality that helped her decide to start Joyful Days Travel. She loves how travel has opened up her family's world, and it excites her every time she can help others find that joy. Joyful Days Travel is a full-service travel agency where we collaborate with our clients to design their dream vacation.
18: Liat Nadler

We each have goals when it comes to our nutrition and diet. Understanding that each and every individual has various nutritional needs, Liat Nadler, a master in the science of nutrition, is offering nutritional counseling and coaching to promote a healthier diet and lifestyle choices for individuals, couples, and families. With her science background, Liat creates personalized evidence-based meal plans for each client. During the nutritional consultation, she works closely with you on your health and nutrition goals and provides any tools you need in order to succeed and live a diet-free life.
Just Eat Well offers services in the greater Portland area and welcomes all body types, genders, religions, races, and sexual orientations.
19: Christine Yoshida

Christine Yoshida is a small business owner and therapist who practices in the Portland/Vancouver metro area. Christine's practice focuses on assisting a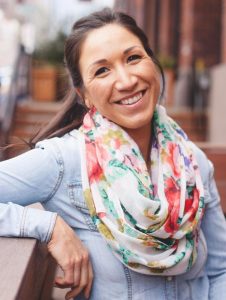 diverse population of clients dealing with eating disorders, disordered eating, and poor body image. Christine is an advocate of Intuitive Eating, Body Respect, and Health at Every Size. She is a Licensed Mental Health Counselor, Licensed Professional Counselor, Certified Intuitive Eating Counselor, and she holds an Eating Disorder Certification from Lewis and Clark College.
Christine is passionate about helping people struggling with a wide array of food/body-related issues, including body insecurity, poor relationships with food, chronic dieting, and over-exercising. She strives to help her clients overcome and unlearn the harmful messages and artificial standards associated with diet culture.
Away from work, Christine lives in Portland with her husband and two cute (but sometimes troublemaking) young children, Lucy and Matthew! Find her online here.
20: Brie Danielle

Four years ago Brie found herself burnt out on never-ending RN shifts, always having to be mommy-on-the-spot and never feeling like she had a moment to breathe.
That's when she decided there had to be more to life than the "daily grind".
She deeply immersed herself in digital sales and marketing. Learning everything she could from every guru she could find.
Between self-teaching and professional coaching, she found her purpose, her voice, essentially her why for serving other mommas wanting more out of life.
To date, she has coached countless women in the network marketing space and together they have grown a large and profitable organization without relying on family and friends for business.
Now, she's on a mission to help struggling work-from-home moms streamline their marketing strategies so they can grow a profitable business that supports their dreams and their pockets, without relying on those old school network marketing tactics.
Life is Too Short. Choose Change and LIVE LIFE FULL OUT.
To learn more shoot her an email at brie@briedanielle.com or visit her website!
21: Heather Hill
Heather Hill is the writer behind "The Write Path Resumes" and is based in the Portland, Oregon area.  Writing independently and as a freelancer for over five years, Heather does more than just write a resume.  She provides collaborative writing experiences that are polished and ATS compliant.  "Yes", she says, you CAN have both in one document!  Heather does her best to provide a pain-free experience that results in a resume package you can be proud of, as well as the confidence to claim and speak to valuable and sought after skills.  "My drive comes from knowing I am helping people feel good about the experience they bring to the table, and helping them present their talents with confidence.  It makes all the difference when they walk into an interview!  I also love hearing back from clients on how their job search is going, even after our project is closed."  Other services The Write Path Resumes provides include:  LinkedIn Profiles, Matching Cover Letters, References Sheets, and Interview and Job Search Coaching (Video and Standard).  You can find Heather and "The Write Path Resumes" on LinkedIn or TheWritePathResumes@gmail.com.
22: Anna De Salvo

Anna De Salvo is a habits coach and time strategist. She helps working moms get their time & health back so they can have energy for the family. She believes that one of the most important resources we have is our time, and as working moms, it is constantly being pulled in so many directions. If she had one piece of advice for moms that feel like there aren't enough hours in the day, evaluate your time like you do your financial budget; using a time tool! Make sure to include drive times in your tasks and then ask and how can you reallocate your tasks to fit into what is actually available in the day? There's always more time than you think!
23: Megan De Salvo

At Edge One Media their main focus is on redefining brands, analyzing where a business is and where they strive to be in order to cut through the noise and position their brand as a leader in their industry. They do this through refreshing Branding, Web, and Graphic Design. Most recently Megan and her team were awarded Business of the Year in Tigard, Oregon for excelling in their field and giving back to their local community for over 16 years.
Their Design and Marketing Portfolio shows some of the many clients they have worked with, but what it doesn't demonstrate is the value their branding, websites and graphic design have added to those businesses. There are many agencies who can provide the same services at the same rates, but we feel confident that no one will bring the value they do.
Give Your Brand a Refreshing Edge with Megan De Salvo and her team.
24: Trista Ainsworth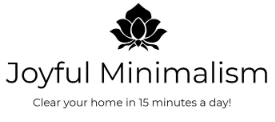 Trista Ainsworth is a sustainable decluttering expert who owns Joyful Minimalism in the Beaverton, Oregon area. She helps clients move through the process of decluttering their home to create spaces that feel free and peaceful. This is her philosophy on reclaiming your home:
I believe that everyone's home is amazingly beautiful and should be celebrated. There is a hidden beauty beneath extra stuff and clutter that can be uncovered. That is what I love to help clients discover. I see the possibility in each and every space. Decluttering your home is a process of personal growth and discovery. I love to help clients through this process.
"Use what you have decorating and organizing." is a way that I like to work. Instead of running out and buying all kinds of baskets, drawer organizers and more, I look for ways to use what is already in the home first. Sometimes a few organizational items are needed, but I try to keep that to a minimum.
I also help de-clutter extra furniture and rearrange living spaces using what is already in the home to make spaces function better. There are already so many great pieces in client's homes that can be put to use.
One of my highlights is going towards a low-waste/zero waste lifestyle and helping clients donate their extra items, recycle them and reuse a few things in their homes in other ways. I work to make sure that there is as little thrown away in the process as possible.
It is important to also start moving away from single-use plastics especially for products in the kitchen and bathroom and suggest alternatives and other ways of cleaning/washing in a more sustainable way. It creates less clutter and helps the environment as well.
I am a holistic home de-cluttering expert in every way! I help clients find peace, freedom, and joy in their homes. They are now able to enjoy more time in and away from their homes knowing that there is an abundance of time and lots of joy in minimalism.
25: Ren Johns

Finding childcare is incredibly stressful and working families deserve something better – that's why Ren Johns founded PDX Waitlist. Through classes and family consults, Ren helps families understand what options are available, how to know if a daycare, preschool, or nanny is any good, and which providers in the area have availability. She also runs a website where families can schedule tours and apply to multiple childcare providers at once. As a trained educator with a background in early education, Ren knows what quality early learning looks like, and as a mom of two, she's gone through the roller coaster of looking for childcare herself. After managing the waitlists of Portland's most in-demand childcare centers for years, she's learned the tricks of the trade for getting a spot and now she shares them with families throughout the Portland Metro area because when it comes to finding great childcare for your kid, every parent deserves to have the inside scoop.
26: Rebecca Anderson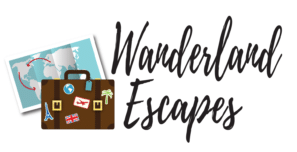 Rebecca Anderson is an expert travel advisor and the owner of Wanderland Escapes. Her main goal is to help her clients have a more local experience of the places they travel to. She'll have you diving into the culture and discovering things that are often overlooked by the big flashy touristy things at your destination. She can give you options of the lesser-known activities and hidden gems that will take your travel experience to the next level.
Rebecca is also a certified Hawaii destination specialist and lived on the islands for many years. Her expertise in the Hawaiian islands is unmatched. If you want a personalized trip to Hawaii with all of the inside scoops, seriously look no further. Contact her today so she can help you create a memorable vacation experience like no other.
27: Amy Koski at Sortera LLC
Sortera LLC helps business owners find focus, clarity, and productivity where they may not currently be able to see it in their home-based business or office. Before an entrepreneur can appropriately set goals, identify priorities, and implement strategic business efforts, a key foundation to this work is having a productive workspace. A productive workspace allows the focus, energy, and peace needed to tackle your most important and impactful business tasks. Sortera LLC transforms workspaces so business owners can be more productive. They help rework workspaces by working with what you already have, assessing what you need and how/when you use it, implementing processes and systems to help address underlying challenges, and providing tools so you can maintain the order as it works for you. They offer a one-hour consultation and have experience working with a variety of businesses, including consultants, retailers/restauranteurs, production facilities, educators, healthcare professionals, and artists. For more information, contact Sortera LLC at www.sorterasolutions.com.
28: Andrea Mia
Two very different (or so they thought) women met in graduate school in the early 1990s and became immediate friends. They had many adventures together, supported each other's journey with care and laughter and discovered several ways they are connected, which only deepened their bond.  In 2018, after nearly 30 years of friendship, the last 10 on opposite coasts, they ended up in Portland and decided it was time to go into business together.  It was about that time that they both experienced neurofeedback and decided that they would combine their talents in healing and coaching into a neurofeedback practice dedicated to serving as many people as possible. Peak Training Center is that business and Andrea Mia, ACC and Jessica Irvine both certified Trainers in Neurofeedback are here to serve families and individuals with the caring and expertise.
29: Katie Jackson

Navigating the special education process can be stressful and confusing, but it doesn't have to be! Katie is a local educational consultant and special education advocate. Her services help and support families to understand the special education process and to learn to communicate effectively, working to ensure that every child has a meaningful educational opportunity.
The truth is no one knows your child better than you and that makes you a vital member of your child's team.
Katie's in-depth knowledge and experience of special education law and resources come from years of experience as a special educator and consultant in public schools. Her vision and mission are to support the community by providing individualized, family-centered education and advocacy services. Katie is also the owner and operator of an educational support service center, Northwest Neurodevelopment Center, which serves the Portland Metro Area.
31: Katharine Jeffcoat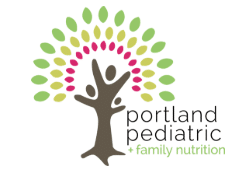 Katharine Jeffcoat is a Registered Dietitian with over 20 years of experience in the field of pediatric nutrition. She worked 8 years at Emanuel Children's hospital as a clinical and outpatient pediatric dietitian, part of the feeding clinic team and eating disorder day hospital. She spent 9 years in the pediatric allergy and prevention industry with Nutricia and Nestle.
With a goal of returning to her passion of working with families and pediatric nutrition, she opened her private practice Portland Pediatric & Family Nutrition in the Fall of 2015 and has an office in Portland and Vancouver. Her mission is to help families nourish their children to have a healthy relationship with food and their bodies. She specializes in picky eaters, eating disorders, ADHD and food allergy/sensitivities. She understands what parents are going through, she has been there herself. Katharine has had her own feeding challenges being a mom of two girls, who are now 5 and 10. In her spare time, Katharine loves yoga, road biking, snowboarding and cooking and baking with her kids.
32: Cathy Baillargeon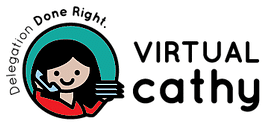 Small business owners often start their business for the freedom it offers only to find themselves trapped. Often, when entrepreneurs have difficulty finding the time or energy to focus on business strategy and development, it's because they are behind on their invoicing, have stacks of data entry to do, are busy answering phone calls, and more. As a local virtual assisting company, Virtual Cathy is the answer for many small business owners who desire freedom from administrative tasks, allowing them to focus on growing their business. Virtual Cathy provides phone answering services, basic to advanced administrative work, and social media management.
Successful business management consultant Cathy Baillargeon has created this personable administrative solution for busy professionals who want support in their daily challenges and "delegation done right". Enjoy the space and the freedom to take on your biggest business challenges with confidence! Learn more at www.virtualcathy.com.
33:  Julie Williamson Slaikjer

Julie is a vibrant, creative innovator with a passion for helping small businesses shine. She works with businesses from startups to local powerhouses on their logos, branding, marketing pieces, and overall messages. She has worked on social media channels for local businesses and bloggers across the US. Through this work over the past 25 years, Julie's two passions emerged – graphic design and social media. She currently works with a variety of solopreneurs, many of them moms, who are building their businesses and looking for professional design work to help them stand out in a crowd. Aside from business cards, Julie's work can be seen on pins, sticky notes, the 2019 MOB Planner and grocery store shelves near you.
On the social media side of things, Julie manages social media for a limited number of larger clients. Realizing she couldn't help as many clients as she would like, she created timesaving online courses to help business owners set up and learn to manage their own social media. In August of 2019, she officially launches her first course, a PDF-based e-course called Social Media 101. The course walks a business owner through the setup of their Facebook Business Page, an Instagram business account and Twitter. Once they take a couple of hours to complete the course, the business owner will only need to post to Instagram, while it auto-posts to Facebook and Twitter, saving time on marketing that can be spent elsewhere.
Julie lives in Beaverton, Oregon and shares her space with her husband of 25 years, Dave, their two kids, Delaney, 18, an artist and freshman at the University of Oregon, Jake, 11, an athlete and new middle schooler, and Henley, a fluffy muppet of a dog who keeps them all on their toes.
34: Rose Jubb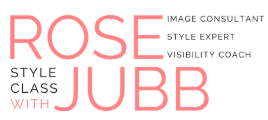 Growing up on garage sales and thrift finds, Rose Jubb doesn't have the background of a "typical" wardrobe stylist and image pro. When she started her styling career in 2014 it was after years of styling the women in her life for free while working in both a marketing career and then mental health. Now she utilizes every step of this varied background to improve client confidence and help them express themselves.
"I was starting a business and surrounding myself with all these amazing women who had so much to give through their businesses too, but didn't always have the confidence or the closet to get to those big dreams," said Rose.
Her love of empowering entrepreneurial women to reclaim their confidence, attract their ideal client by being themselves, and reigniting their businesses shows in how she offers are services.
Rose has developed her own online platform called Style Class. With a book, membership, courses, group programs, and private appointments available she truly offers something for every woman with big dreams.
Yes, she teaches women how to style themselves, but also how their personal branding online and in-person can move their business forward.
Said Rose about her dreams and contributions, "My intention is to get on the biggest stage possible to spread self-acceptance and confidence to all the women and girls with big dreams. I may not have the know-how to cure cancer, but I can help improve the confidence of the woman applying for a grant to do her research. I may not be able to save the planet myself, but I can inspire women to move away from fast fashion and towards sustainable, accessible style."
Rose shared some amazing new developments for her company that she can't announce quite yet. You can follow along with those at www.mystyleclass.com or @mystyleclass on Facebook and Instagram.
35: Abbi Wood
36: Lia Dunlap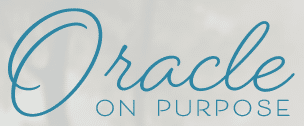 As the Oracle on Purpose, Lia Dunlap, is an Intuitive Business Architect with 25 years of experience guiding entrepreneurs to unlock their Unique Life Purpose & capitalize on the impact of their Business Genius to find their business sweet spot.

She helps light-bearing leaders who are determined to have a major impact on the world yet are still struggling with situational overwhelm and a lack of clarity. They are losing time and money chasing the latest business trend or strategy only to end up feeling unfulfilled.  She spends her sessions listening to deeper messages from – her clients, their guides, and the Oracle. Listening in this receptive and empathetic way allows her clients to see dramatic shifts.
Lia's inspired programs and practical services have helped thousands of clients in over 76 countries align their unique life purpose with their business strategy to create the impact they were born to make.
37: Sarah Shaoul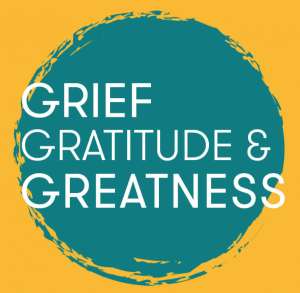 As an essayist and coach, Sarah Shaoul brings her passions for human engagement and storytelling together with her podcast, Greif Gratitude & Greatness, exploring the different ways we grieve, the gratitude that sustains us and the greatness we find along the way, one conversation at a time.
And Those Are the Heavy Hitters!
If you found some Portland businesses that you never heard of, good! There are so many entrepreneurs working online these days that we don't always hear about them in Portland, but they're still doing fantastic work. I hope you've found some businesses that you can admire, maybe they inspire you, or better yet, you would like to work with them. If that's the case please, by all means, send them an email and hop to it!