Want to drive more traffic to your website and you don't want to hire an expensive SEO firm?  Let me tell you the ONE thing you can do to generate high quality website traffic.  Write.  Good.  Content.
Search-engines LOVE lots and lots of GOOD content!  Why is that?  Because good content is what your CUSTOMERS are going to love!  And search engines want to keep directing people to good sites to stay relevant!  So, now that you quiver is loaded up with the perfect collection of keywords, it's time to start using them to create content.  Create good content that your customer will enjoy, and you'll be rewarded with more exposure on social media sites and higher rankings on search-engines.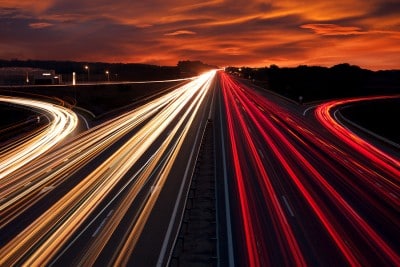 What is good content?  Well, that's a more complicated question, and it's going to take some brainstorming and trial-and-error to really figure out what people are going to respond to.  The fact is, as the professional, you are the best resource to determine what your desired customer is going to enjoy, but let me get the ball rolling by giving you some ideas and tips.
Really let your personality show through.  People want to do business with people, not companies.  If you are a landscaper and you aren't afraid to post a video on Facebook where a hose blasts you in the face and interrupts your video about getting rid of weeds, then I'm going to think, "HA!  That was funny, I like that guy!"  I'm going to want to do business with you and not Mr. "Lawn Mowing Experts" over there.  After all, I don't KNOW him… I KNOW you!
And while we're on the subject, DO VIDEO!  My goodness, I can't tell you how many times I've told my clients to post video, and the resistance I get is unbelievable!  I understand being camera-shy, but people want to get to know you!  And it doesn't have to be a big production either!  Pull out your cellphone, get a cheap tri-pod, get a friend who thinks they are the next huge indie-director.  I don't care how you do it, just get a video on your website and social media pages.
Give people the "inside-scoop" on some things.  Are you a plumber that knows an easy way to fix a jammed garbage disposal?  Share it with people.  It may cost you the fee for a customer service call now and then, but it will get people to trust you, and that is worth SO much more.  Again, it's about creating what your ideal customer/client/patient WANTS to know.