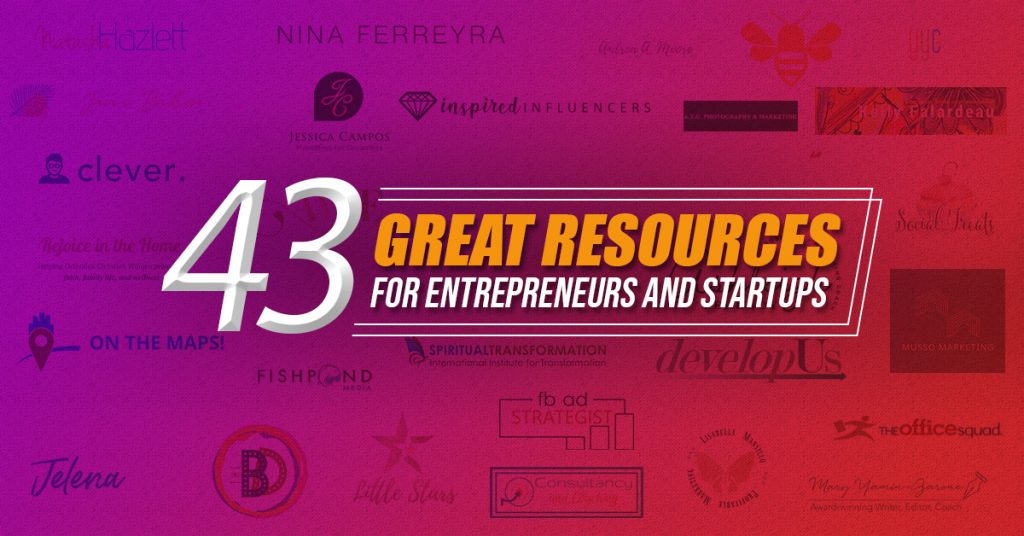 When it comes to your business or start-up, there is no end to the list of all the things that need to get done. Owning a business is a little bit like having a baby; it's a 24/7 job. And some of us have babies, or we want just a little bit of personal time to ourselves. If we can trust someone else to do some tasks like marketing, or organizing your taxes, it can be a godsend. But you can't just trust anyone with your business.
Since your business is your baby, it's crucial to find the right people to get the job done. It is not just about finding experienced people. You have to find people who will understand the vibe and values of your business. I've put together a list of forty-three different companies, coaches, brand consultants, etc. that have established businesses for marketing, motivation, taxes, copywriting, book writing help, and more! Whether you're looking for marketing help or a software technician, there's someone in here for you. Take a look!
1: On The Maps!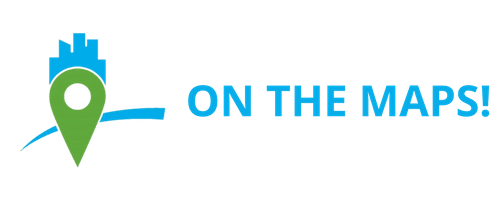 "We give you the edge you need to increase sales and grow your company." -Karina Singer, Director
Karina and her team provide a full-service range of Digital Marketing services to help businesses reach their goals with essential digital marketing software and tools. Build a better and stronger online presence with reputation management, social marketing, responsive websites, review generation and listings management, and software and services that will make it easier for customers to find you.
If you're worried about breaking your budget, they also offer a group called Hustle where they offer free marketing help. Connect with them online.
2: Kelly Falardeau

Kelly Falardeau is a motivational speaker, successful businesswoman, and author. If you're looking for inspiration to increase your confidence and self-esteem, reading Kelly's life story in Self Esteem Doesn't Come in a Bottle will motivate you to take your current situation and turn it into success.
Kelly is a burn survivor who lived through a near-death experience, but she hasn't let this slow her down. Though many people in her life have tried to offer her products and advice to cover her scars, she has made the choice to embrace her scars and cultivate a thriving self-esteem instead.
3: Consultancy and Coaching

Are you looking for someone to unlock your full potential and maximize each and every opportunity? Meet Carol Evans, the president of Consultancy and Coaching. She is a passionate powerhouse that would love to help you achieve your goals and live a life you'd love. If you are ready to make changes (in your life or in your business), Carol and her company are your conduits to the great accomplishments you've only dreamed about so far.
Carol has an overflowing toolbox of specialties to help you actualize success: Business Consultancy, Profitable Revenue Growth, Strategy & Plans, Peak Performance & Business Coaching, Workshops & Retreats, Inspirational & Motivational Speaking, Digital Marketing & Website Development.
Additionally, if you're looking to get your hands on expert business and personal development resources and speak to like-minded entrepreneurs, you can join her new Membership site for entrepreneurs, The Planet Peacock Business Success Club.
BONUS: Consultancy and Coaching also offers a number of entrepreneur resource freebies!!
4: Melissa Kirkpatrick
Go from "stuck to unstoppable" with the help of Melissa Kirkpatrick and her coaching company, Find Your Own Drive. As you can tell from the company name, Melissa is all about guiding people to work through whatever is holding them back to achieve their goals! She works with people with personal struggles, business professionals, and business teams through one-on-one coaching, motivational speaking, and interactive workshops.
What makes Melissa stand apart from other coaches is her life experience and her ability to make genuine connections with her clients. Melissa has owned two golf courses, written the ebook 5 Steps to Your Own D.R.I.V.E., and went back to school later in life to achieve an educational degree. She has experience running a business and understands how to make a life-changing pivot. If you want to feel empowered to make your dreams come true, check out Melissa on her website.
5: FB Ad Strategist

Tocarra Drucker is the FB Ad Strategist and she cares about your ROI. Emotions aside, the girl's got a green thumb when it comes to helping your business grow, thrive, and bloom online. She loves working with creative self-starters and fearless DIYers in her FB Ad School, an online learning platform designed to help you conquer the Facebook beast and make the world's most powerful and personal marketing machine working for you. Be sure to follow her on Facebook and Instagram where she generously shares tons of tips and tricks for business owners and marketers
6: Amber Metz

Amber is a freelance writer and blogger. She can help you by writing blog posts and website copy, as well as editing. Her attention to detail with the little things like SEO meta descriptions can greatly increase click-throughs to your site.
As a blogger, at Rejoice in the Home, she helps women make more time for faith, family, and wellness. By subscribing to her blog you will gain access to her prioritization planner to help you make time for your greatest priorities.
7: Bryan Nguyen
As someone making moves to sell your services or product, you know that one of the most difficult parts of your business is the taxes! That's where Bryan Nguyen comes in! Bryan is a California CPA, Tax Strategist, and Virtual CFO, and he is passionate about saving marketing agencies a boatload in taxes. He offers tax services to individuals, partnerships, corporations, and "S" corporations.
His blog, CleverTaxes.com is packed with helpful tax information for your success including The Ultimate Guide to Tax Planning For Your Marketing Agency. This guide will help you understand all the things you didn't know you didn't know about your taxes!
8: Jane Baker

Jane works with service-based business owners and coaches, she helps them leverage their time and make more money through selling high-end packages. She's been coaching businesses to help them reach those much desired five-figure cash months for six years!
If you want a quick jumpstart guide for success, download her free guide The 10K Month Roadmap & Checklist! You can find more tips on her blog where she promises "your success is always in your hands."
9: AWE Partners, LLC

AWE Partners, LLC, is a boutique advisory firm that educates women on how to give, invest, and shop for impact from a place of authenticity. The firm works closely with female entrepreneurs and executives who desire to bake mission into their life and business for more passion, purpose, and profit!
Whether you're a solopreneur just starting out or a seasoned exec, you absolutely can make a social impact with your business—and include your team members and customers in the giving for even greater impact! What are you waiting for? Download their FREE Give & Grow Guide and learn how you can make your AWE-thentic Impact now!
10: FishPond Media

Fish Pond Media, founded by Carly McAlister, is a marketing agency built on the ideals of authenticity and success. They offer help with Digital Marketing, PR, Events, Content Marketing, and Marketing Strategies. Follow them on Facebook and Instagram to see all the businesses they've helped.
Being visible online is crucial if you do not have a large marketing budget, but the mere thought sends most of us darting for the closest hiding spot! My friend, the more visible you can be, the more you are going to attract your ideal clients to your business.
Click here to read more on their blog…
11: Jelena Ostrovska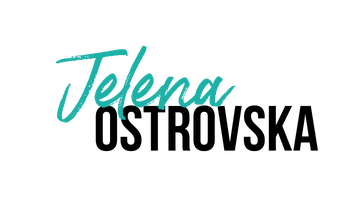 Jelena has built a full-time online business, been recognized on stage, has spoken in front of hundreds of people at online marketing events, and has traveled all over the world. She is a certified coach, one of the top network marketing bloggers, and a technical wizard.
Jelena provides 17 proven strategies that will double the engagement on your Facebook content, increase your visibility, and produce more sales. Visit her website to learn more!
12: Jessica Campos

Jessica entertains, educates, and empowers audiences so they can remove all fears around marketing with authenticity and using the golden rule as part of their success formula. Her philosophy is that when you succeed under circumstances where 99% of individuals would fail, that is Greatness.
You can find her on Facebook or you can visit her website where she hosts her podcast.
13: Alexandria Tomayko
Alexandria and her company Nomadic Planning specializes in operations and logistics. She plans and executes retreats, conferences, seminars, and workshops all over. She is excited to say she gets to fuel her passion by fueling yours. Looking to plan a retreat soon? Check our her Free Planning Checklist which you can download for FREE!
Alexandria is also going to be hosting a conference of her own in San Diego, CA for coaches that are looking to create a sustainable and scalable coaching business called A Conscious Coach Conference. It will be a workshop format which utilizes an active learning environment. Attendees will walk away with functional takeaways to apply to their business that very same day! Check out the conference details here.
14: Michelle Musso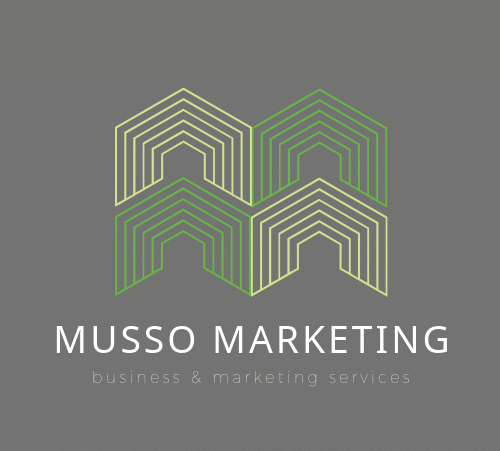 Michelle Musso is Brand Strategist and Career Strategy Coach with over 20 years experience in sales and marketing with ten of those years at an Executive Leadership Level. She has worked for billion dollar organizations where she had the "best-in-class" training in organizational development, sales & marketing strategies, and developing her team. She helps clients by creating a strategic marketing plan to separate themselves from their competition whether they are an organization or an individual!
For help with strategic marketing, brand recognition, and more, visit her Facebook page!
15: TheOfficeSquad

The Office Squad team specializes in bookkeeping, administrative support, phone answering, and virtual assistant services. They were created to keep your business dreams alive and thriving. Founded by a U.S. Airforce veteran, The Office Squad combines the precision and discipline of the military with training in the administrative and bookkeeping fields, all while maintaining the understanding and urgency of owning a small business.
16: HoneyBeeBuzz Marketing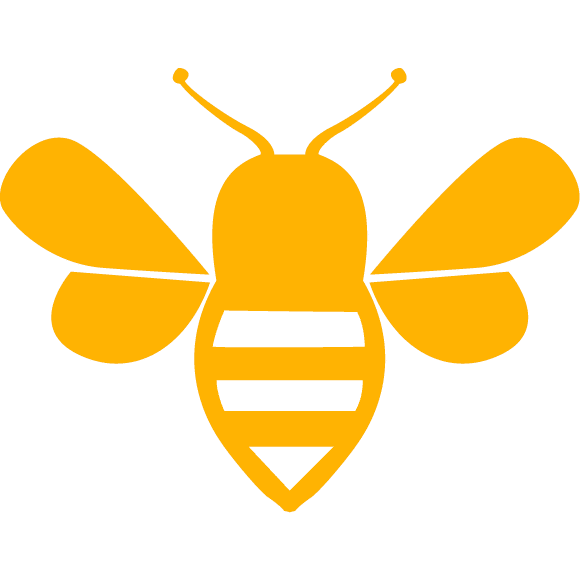 HoneyBeeBuzz Marketing, led by Heather Cate, provides strategy branding, web and print design, copywriting, and online marketing services. If you have a business of any size and are driven by mission, passion, and energy, HoneyBeeBuzz was made with you in mind.
Their process is simple, elegant, sophisticated, fun, creative, and productive. They start where you are and craft the best website and marketing to accomplish your goals!
17: Illira Margaritis
Illira Margaritis is dedicated to helping female entrepreneurs be more focused, organized, productive, and motivated so they can confidently take action and grow their businesses. She is about to launch new programs and events in mentorship for fempreneurs with the vision of offering hands-on workshops, working hubs, immersion weekends, and networking events.
Get a jump start on achieving the business and life of your dreams with her Smart Mindset Strategies training FREE on her homepage!
18: Natasha Hazlett

Natasha Nassar Hazlett is an inspirational speaker, coach, attorney, and author of the #1 Amazon Best Selling Book Unstoppable Influence: Be You. Be Fearless. Transform Lives. If you're ready to kick your approval addiction and negative self-talk to the curb and reboot your life and business to make the money you deserve without working longer hours, this book is for you!
Together with her husband Rich, through their transformational Unstoppable Influence programs, they empower individuals around the world with the clarity, confidence, and strategies necessary to get explosive results in their business and amplify online influence. On top of all that, they can help you work less by monetizing your message online.
19: Spiritual Transformation

For some, it is important to them that their business and their spirituality are aligned. If this is true for you, you will definitely want to check out the workshops and retreats of Spiritual Transformation, led by Tanis Helliwell.  She believes that if we are to become conscious Creators we need to do this on three levels: transforming ourselves, transforming our work, and transforming our world.
You will also find her book, Manifest Your Soul's Purpose helpful to bring spirituality back into the workplace. This book will assist you to balance your life by discovering and acting upon your soul's needs so you can find more meaning in your work. It is a "how to" book that gives you the tools and techniques Tanis has found work best to develop your potential in your life and work.
20: A.T.G. Photography and Marketing

A.T.G. Photography and Marketing, founded by Alliciyia Tenay George is a photography & digital marketing agency. They offer social media marketing, web design, blog management, reputation management services and more. They help service-based businesses who are looking for help with branding and growing their business.
With A.T.G. Photography & Marketing, small business owners and professionals can concentrate on running sales calls and servicing clients while we take care of everything else.
They specialize in data-driven Pay Per Click (PPC), Search Engine Optimization (SEO), and Social Media Marketing (SMM).
21: Michiko Riezz
is a life coach and business strategist working with clients all over the world. Her mission is simple: She's here to help people (like you) unlock their Genius.
How does she do it? She uses a number of tools to help you holistically transform your life and your business. The result? Mental clarity, greater freedom, incredible abundance, deep love, the discovery of your personal power and spiritual alignment with your mission.
22: Ayron Bloss
Fashion has always been a large part of Ayron's life starting in her childhood when she would make collages from magazine cut-outs and dress up her Barbies. Now she has a degree in Fashion Design. Most of her life she lived in California until early 2013 when Ayron packed up and moved to Las Vegas. There she discovered so many things about herself, including what her calling is: wardrobe styling.
Now Ayron is an image consultant and her services include, brand consulting, group image consulting, closet audit and organization, and more!
23: Social Treats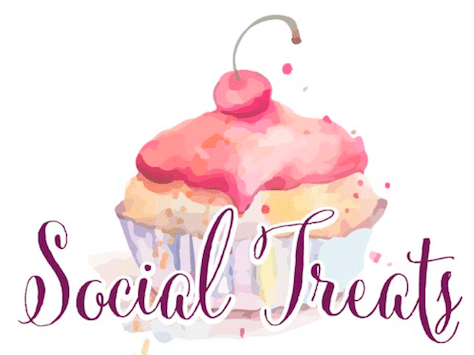 Social Treats was started by Deasha Waddup after years of traveling, working, and learning. Finally, it seemed time to start the business that had been the itch that couldn't be scratched.
Two in five small businesses do not have any marketing employees and the recommendation from Social Treats is not to get any. Not yet anyway. Why not take on an expert that helps businesses every single day. Trust someone that can work with start-up businesses and take them to the next level.
.
24: Little Stars Consulting

Strategic Marketing is taking your research, knowledge, and goals to create the perfect song that your target audience wants to hear. It conveys the vision and values of your business and brand and expresses these in a way that the public will recognize and associate with your company.
When you choose Little Stars Consulting, you choose a marketing agency with a proven track record of success in curating custom strategic marketing campaigns that help businesses shine.
25: developUs

developUs, led by Kelly Irons, is an employee development group that helps leaders be better leaders and teams be better teams. They work with clients to develop customized solutions that work for your people, your leaders, and your strategy. Their philosophy is based on Relationship Driven Performance Improvement, we live this philosophy in our interactions with our clients, and it is reflected in each of our products.
26: Chellie Campbell
Would you like to put the "fun" back in "funds"? Chelle Campbell is all about balance, she pinpoints how to budget and spend your funds and income. Or are so afraid of running out of money, you never have any fun? Sign up for a FREE Teleclass by Chellie and learn how to shine like the star you were born to be (and make money doing it)!
27: Munira Zahabi, The Niche Navigator
Munira Zahabi, or The Niche Navigator, helps Coaches and Businesspreneurs find and market to their niche. Defining a niche will help you become the leader in your field! Building a business is like taking a voyage on the uncharted waters of the ocean. Your voyage takes Planning, Process, Courage, Persistence, and Patience—and you need a Compass and a Strategy!
Are you ready to use the proven step-by-step system, combined with tools and support, to build your business the right way? Book your FREE thirty-minute consultation today!  
28: Leila Rader Designs
Lelia Rader Designs is a boutique design agency based in sunny Los Angeles, with a love for designing beautiful things for beautiful brands. They believe in expressing brands' truths, values, and missions through timeless, stunning visuals. Their work is inspired by architecture, fashion, nature, experiences and everything else they love. Have a peep at their work! If you think you are a creative match, give them a buzz.
29: Daphne Wells
Do you wish you could just stop wasting time trying to figure out what to do next to create your secret dream? At last! Here's a fantastic solution for you to get crystal clear on your best next steps so you create the change you desire. Go from confusion to clarity with Daphne Wells.
Daphne is a certified professional coach, facilitator and mastermind leader, with a history of birthing and growing a small business. She has a deep passion to inspirit eminent leadership.
30: Kusha Kalra – The Bespoke Designs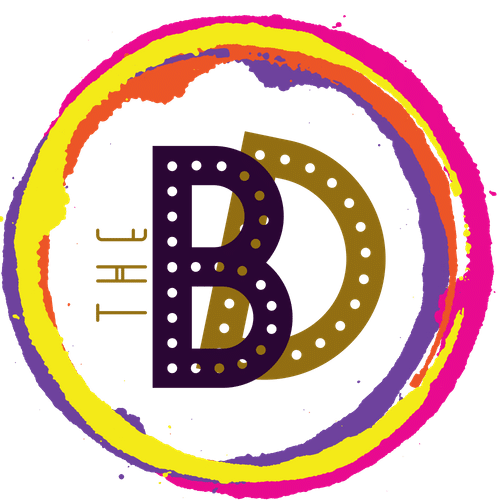 Kusha Kalra is a Certified Life Coach and has worked as a Trainer with a specialization in Management development, Leadership skills, and Women Empowerment workshops in Corporate Industry for the last 15 years.
She started The Bespoke Designs because she wanted to help people who were struggling with various software's to prepare social media posts, or search the internet for free images without copyright issues and losing out on their precious time on something which is not their #zoneofgenius.
31: SheNesia S. Ewing
Dr. SheNesia S. Ewing is a Certified International Transformation Life Coach,  speaker, and author. She is the author of "UncoveringTheNewU, Change your Mind, Change your Circumstances." She has contributed to a number of magazines, books, podcasts, YouTube channels and spoken on multiple radio stations across the US. She has shared her expertise globally by also visiting Dubai UAE, Paris, France, Iraq, and Africa.
SheNesia runs Uncovering The New U, LLC which is a full-service life coaching company that provides empowerment and transition coaching, globally. They provide one-on-one or group coaching to help women to identify and address their past challenges and push them into their present.
32: Unique's One of a Design
Unique's One of a Design is a boutique visual design business that is committed to helping you establish your visual identity and make a great first impression. They will create enhanced designs that grab the attention of potential clients and introduce them to your expertise and credibility.
They will boost your company's marketing and messaging through visual communication, giving it great power to inform, educate, or persuade an audience.
33: Inspired Influencers

Jennifer Henczel founded Inspired Influencers because she has always loved creating opportunities for people to cultivate deeper connections and meaningful collaborations! Inspired Influencers is a business network which quickly grew to multiple chapters. Jennifer created a Leadership program where she trains others to plug into her system to build their impact, influence, and income. She shows them how to build communities while building their business.
34: Esther Bürki at Swiss Made Story
Swiss Made Story was founded in 2015 by the journalist and communication specialist Esther Bürki in Winterthur, Switzerland.
You and your business are at her heart. She wants to listen to your story, and she wants to develop and push your success story together with you. Telling stories is a thing she is really good at. Let her tell the story of your business and your success.
35: Hayley M. Bendzik at YYC3 Inc.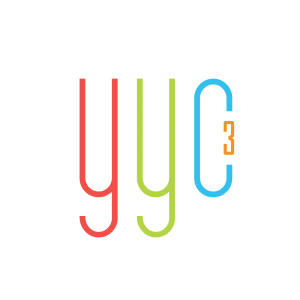 Hayley is a Marketing Strategist who earned her Bachelor of Management degree from the University of British Columbia in 2012 and proudly adds her own "flavor" to all that she endeavors. Combining a keen eye for detail and passion for storytelling with digital technologies, Hayley's mission "to discover and disseminate stories that are worth telling" is realized though YYC3 Inc. and the engaging content she creates and shares.
While their marketing solutions are unique to each client, the YYC3 process always comes back to the 3 C's: customized, communications, and commerce! YYC3 gets to know you, your business, and your customers. Click here to sign up for your free consult! 
36: Ashleigh Peregoy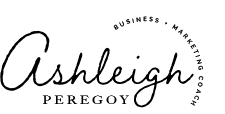 Ashleigh Perogoy is an expert in coaching people like you on exactly what to do to empower yourself to understand, embrace and grow your business with a positive marketing strategy. After experiencing a failed business and a few personal life challenges, she ended up launching her own marketing agency and tripled her income in three months and built a book of loyal and consistent clients.
Now as a coach, she gathers up all her past experiences and lessons and teaches women entrepreneurs how they can effectively expand their mindset, grow their business, increase income and ultimately improve their quality of life.
37: Mary Yamin-Garone

Whether you're having trouble conveying your message, connecting with your ideal target audience or simply selling yourself, Mary Yamin-Garone can help! Mary is an award-winning writer and editor, a writing/book coach and the President and CEO of The Ys One Writing Service.
Mary offers a wide variety of writing and editing services, comprehensive writing programs, and an online writing club.
38: Stairway to Leadership
Stairway to Leadership was started by Maggie Perotin out of a deep passion for inspiring and leading people to reach their greatest potential at work. Maggie and her team are here to inspire and enable leaders to build mission-driven, people-oriented, and healthy organizations that bring true value to their customers. The values she built her company on are simplicity, excellence, and courage. Maggie's coaching and consulting services are designed to turn any untapped potential in your team into your competitive advantage.
39: Patricia Reszetylo
Patricia Reszetylo is the author of several books, including "45 Minute Marketing" and "What To Know Before Marketing Your Clinician, Coaching or Instruction Horse Business… In The New Economy."
She loves seeing people step into their authority, celebrity, and expert status, but hates how the easiest way to get there, writing a book, is so difficult. So, she created a system that makes it super simple for people to step into their greatness, own their awesomeness, and create a book and marketing plan that makes it easy for them to accomplish this in a VERY short time frame.
40: Lisabella Mansillo & Co
Lisabella Mansillo and her team are on a mission to create ripple effects of awesomeness through marketing education for small businesses who are ready to do things a bit differently. They've worked with thousands of businesses just like yours from all over the world and across multiple industries to turn their lackluster businesses into flourishing businesses. The more you upgrade your sales and marketing knowledge and strategy, the more your business will flourish.
41: Andrea Moore

What does Andrea Moore have in store? Andrea uses four pillars (Push, Pivot, Plan, Pursue) to fuel you on your pursuit of success. How? What does Andrea offer? Andrea offers Transformational Life and Business Mentoring & Coaching, Intuitive Grief Coaching, Compiling Grief stories, workshops, and training to help women build within, release, and walk in their life purpose.
42: Nina Ferreyra
Nina Ferreyra is a business coach for entrepreneurs who want to create the life of their wildest dreams. Nina has dabbled in just about everything, but her passion is helping people realize their dreams. Her philosophy is that you can't settle. You were born for more.
43: Hilleen Dijkstra, The Technology Goddess
Hilleen has always wanted to be a healer, but her gift is being good in the "technical stuff." This is why she created Bliz Biz where she helps healers all around the world to set up a solid online foundation of their business so they can help more clients in less time, while having enough time and money to do the things they love, with the ones they love!
Curious to discover what business flow you would benefit most from of setting up? Schedule a FREE Flow Session and find out. Be sure to download her free gift, her Marketing Automation Comparison Guide, and discover your perfect digital assistant!
Have You Found Someone Yet? 
I hope this list was helpful in your search for the perfect specialists! There are so many people out there telling you that they have the perfect one-and-done technique, but we know better. Take time and care to discover the ideal professionals with the right experience and values to help you make your dreams a reality.
I definitely had a lot of fun compiling all these experts into a comprehensive list so, good news, I will be doing this again. Stay tuned for more posts packed with even more resources, more companies, and more specialists!