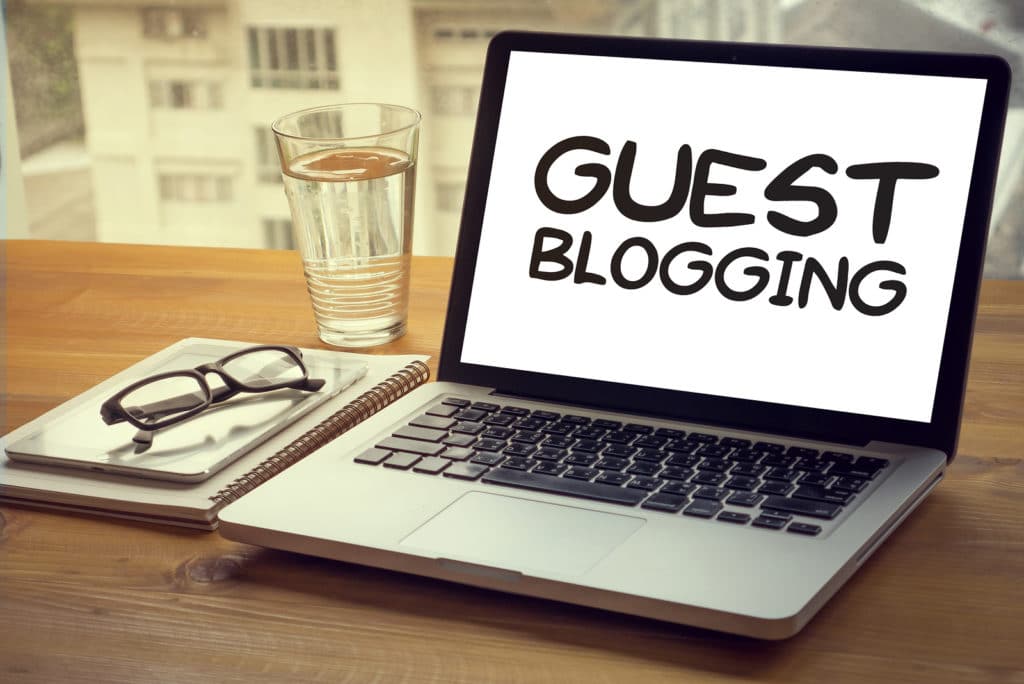 You chose the path of becoming a guest blogger. You probably did so because you know serving as a guest blogger helps your reputation and expands your audience. For entrepreneurs, both of these things could lead to earning more income. Even though naysayers wrongly suggest guest blogging has no value, you know otherwise. You might not, however, fully understand what is necessary to produce a solid first guest post.
Don't feel too nervous about creating a first guest blog. Like any other skill, you can learn how to do this the right way. Following a few insightful tips may lead to publishing a guest post that truly wows readers.
Come Up with a Solid Topic
Publishing a guest post that rehashes old information or covers things already published on many other websites and blogs won't let you stand out. You may find your list of published credits increase, but sought-after traffic and a growing reputation may prove elusive. Generic topics don't inspire. So, you must think about what topics you wish to delve.
Think about a new angle on a common topic. Articles about purchasing insurance aren't uncommon. What about articles about purchasing estate insurance before you flip a house quickly in the dead of winter? Such a spin on a topic might stand out.
Writing articles with unique angles may help establish you as an authority. You likely have some special knowledge. Where else would you draw inspiration for atypical and informative topics?
Choose Your Publishing Pace
Bloggers can choose how often they come up with new material. Some decide to publish content daily while others may be more sporadic. Ultimately, you want the material to be of exceptional quality. If it takes time to write a great blog post, so be it. Rushing to publish low-quality content won't impress anyone.
Going too long between blog posts can hurt you, though. Readers may stop checking on a blog that doesn't feature new content. Sometimes, a brief 200-word entry helps keep things alive.
What about guest blogging? Ideas about pace don't change.
Choose one that allows you to produce the best content. Blog publishers aren't likely to approve poorly composed material. Remember, one of the most critical guest posting techniques to follow is to maintain quality. Otherwise, you run the risk of losing guest posting partnerships.
Seriously, don't try to work at a pace that doesn't support your goals.
Craft a Proper Guest Post
When writing for your blog, you maintain complete editorial and publishing control. Good and bad points come with being the person in charge. Sometimes, oversight from another person keeps you focused on the quality of the content. Self-published blog posts can sometimes be different from guest ones in other ways besides quality and style. Certain elements make sense inside a guest post, so their inclusion becomes essential.
For one, guest blog posts benefit the writer when he/she comes off as authoritative. Is there a compelling reason why someone receives the honor of being a guest blogger? If the person provides something new and valuable to the blog, the answer is yes. The guest blogger then makes potential inroads with a new audience. If the audience sees no reason for the guest's presence, they probably won't care much about him/her.
And employ decisive steps for establishing authority, back up any comments or statements with compelling facts. Links to sources adding credibility to comments and claims help the cause.
Stay Active on Social Media
Blogger continues to thrive in the world of social media. Blog publishers frequently rely more on social media promotions than search engine optimization to raise awareness about their writing. Good for them! Join them! Let everyone on these platforms learn about your first post.
Blogging and guest blogging can assist with drawing traffic to a website. Why stop there? Encourage your audience to follow you on Facebook, Twitter, and elsewhere. This way, you can keep them informed about new blog posts wherever they appear.
And then there's the inverse strategy. You could seek out new blog followers through building up your social media following. Add likes and followers by being active on the platform. Stay active and explore all promotional options.
With the right effort, you can grow a social media following to thousands of members. The greater your audience becomes, the more success potential there is for your blog.
Guest blogging requires a deliberate plan of action. Devise the right strategy and then follow through. In short, perform all the necessary hard work. Hard and smart work, more often then not, pays off.