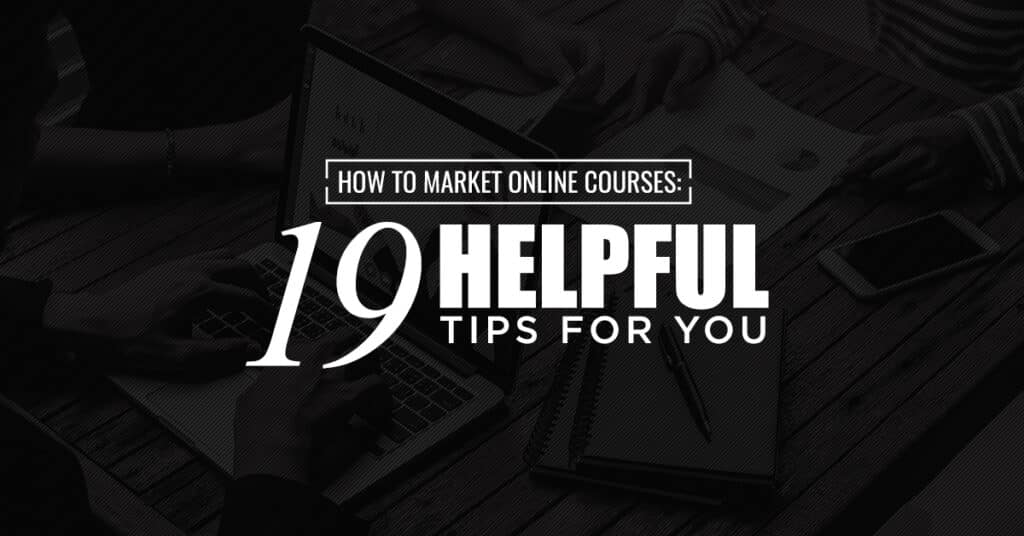 Learn How to Market Online Courses Like a Pro!
It's official: you've decided to make the jump and finally launch an online course. Congratulations! But now you're faced with the classic dilemma: how do you even market online courses? When you sit down to think about it, the concept seems so broad, yet so specific—you have so much knowledge to offer, but why should people come to you for it? How do you show people that investing in you is totally worth their while?
If you've been searching for answers to these questions, you've come to the right place. Online marketing is what I do best, and marketing online courses are just one of my specialties. Follow along, and I'll share with you these nineteen tips for marketing your online courses. Sit down, start taking notes, and get ready to work towards boosting enrollment in ways you never would have thought were possible!
How to Market Online Courses: Setting the Stage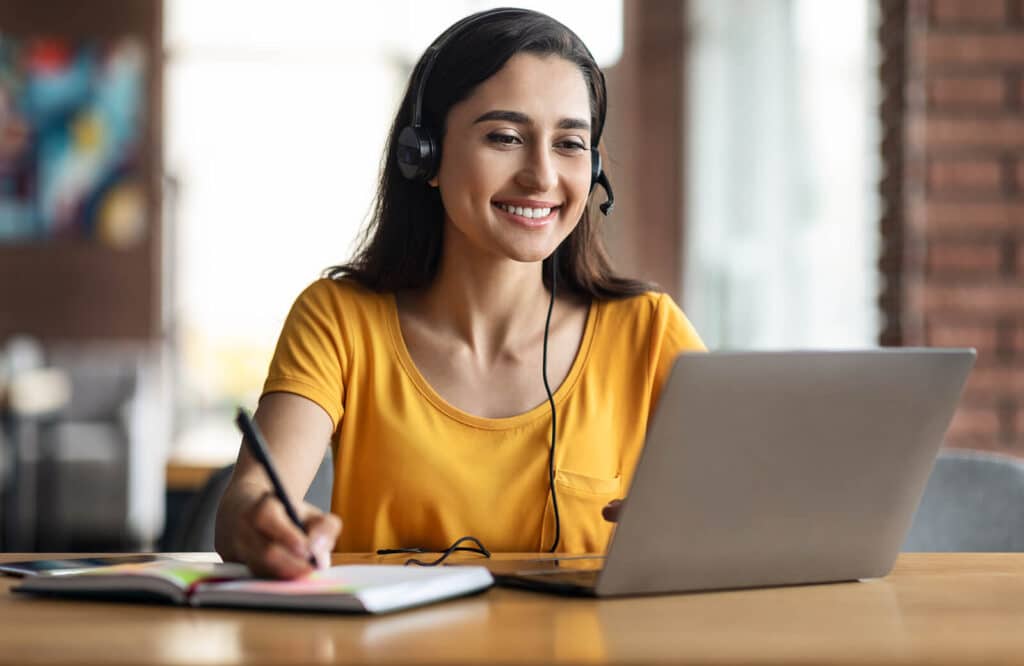 1. Find Your Ideal Student
It's a time-honored element of marketing: know your target audience. Marketing your online courses is no different. First of all, who is your ideal student? Where are they in life? What kind of educational background do they have? What do they need from you that you can give to them through your courses? Personally, I can't tell you what your ideal student looks like, so it's up to you to figure out the answers to these questions.
You can start by writing down a detailed description of your "ideal" student. From there, you'll want to create a marketing plan based on your results. From here, you'll be able to tailor your strategy not just to people who can benefit from what you're teaching, but for people actively searching for whatever it is you have to offer.
2. Figure Out Your Selling Point
What do I have to offer they nobody else does? This is the first question you should be asking yourself when you begin a marketing campaign of any kind. This is especially important when you're selling your online course. Unless you're teaching something that's never, ever been taught before, why should your potential students come to YOU over someone else?
The answer to this question is going to be your selling point. Since everyone's selling point is unique, I can't tell you what yours is. That's for you to figure out. Regardless, you shouldn't have much trouble.
Maybe you've had a unique level of success in your industry despite extraordinary circumstances. Maybe you have massive amounts of experience that translate into wisdom that you can't get anywhere else. Maybe you're an expert in an emerging market, and you want to give your students the opportunity to get in on the ground floor. It's selling points like these that will draw people in, and this is the first major step in marketing your online courses.
3. Create Your Website
This may seem like a given, but it needs to be said regardless. Social media is great for marketing, but even a few major platforms alone won't do the trick. You need a website as a landing page so your prospects will know exactly where to find you. Plus, having your own well-designed website is a sign of a professional.
It's on your website where you'll be providing the information your students will need about the courses and about you. Depending on how you offer your courses, you might even host them on your website as well. If you don't have the experience to make your own website, don't hesitate to hire an expert, or use one of the many services out there to help you do it.
Once you have your base of operations established, it's time to get to Work on your marketing strategy.
How to Market Online Courses: Getting Active
4. Get to Work on SEO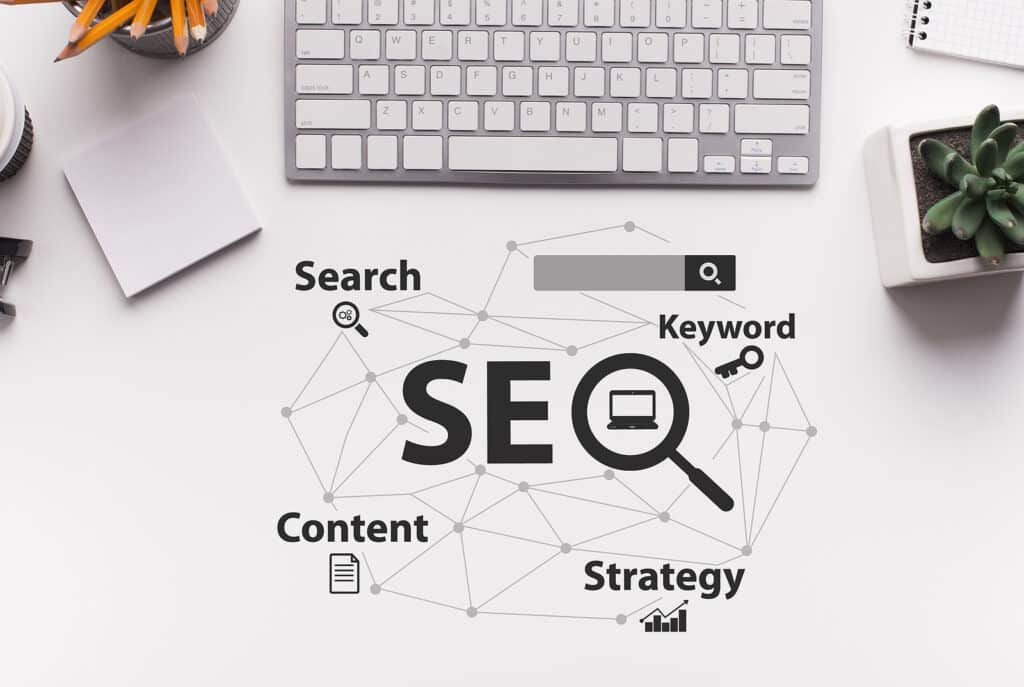 In a world where Google reigns supreme, you're practically dead in the water without Search Engine Optimization or SEO. Ideally, whatever it is you teach, when someone searches for it on Google (or any other search engine, for that matter), don't you want your courses on the top of the list? Of course, you do! But how do you do that?
If you're not familiar with the ins and outs of SEO, you'll need to get yourself acquainted as soon as possible. To give you a brief overview, search engine algorithms determine relevance by prioritizing certain links based on length, keyword density, and a number of other factors. Crafting content to suit a specific set of guidelines can greatly increase your chances of having your link be placed at the top of the first page.
As an example, let's look at keywords. Let's say you're teaching a course about online marketing. Having keywords like "online marketing" on your website and course landing page will help boost your search engine results, but that won't be enough—you should check for LSI keywords as well, which, to put it simply, is an index of words that search engine algorithms tend to lump in with your primary keywords.
A higher diversity of these keywords not only increases the readability of your posts but also scores points with search engines. There are also tools to help you determine how popular certain relevant keywords are. You can include popular keywords as a given, but there are also opportunities to corner the market on less popular relevant keywords to give yourself an extra boost.
One quick, final tip: try to avoid "keyword stuffing," or just spamming keywords in your posts over and over again. It makes your posts unappealing to read, AND it can actually be penalized by search engines, dropping your results several spots down.
There are too many elements of SEO to cover in this article alone, but research and investment in it will pay off for you in big ways. As you market your online courses, consider all the ways you can work SEO into the work around it, from podcast notes to accompanying blog posts to the title of the courses themselves!
5. Dive Into the Wide World of Social Media Marketing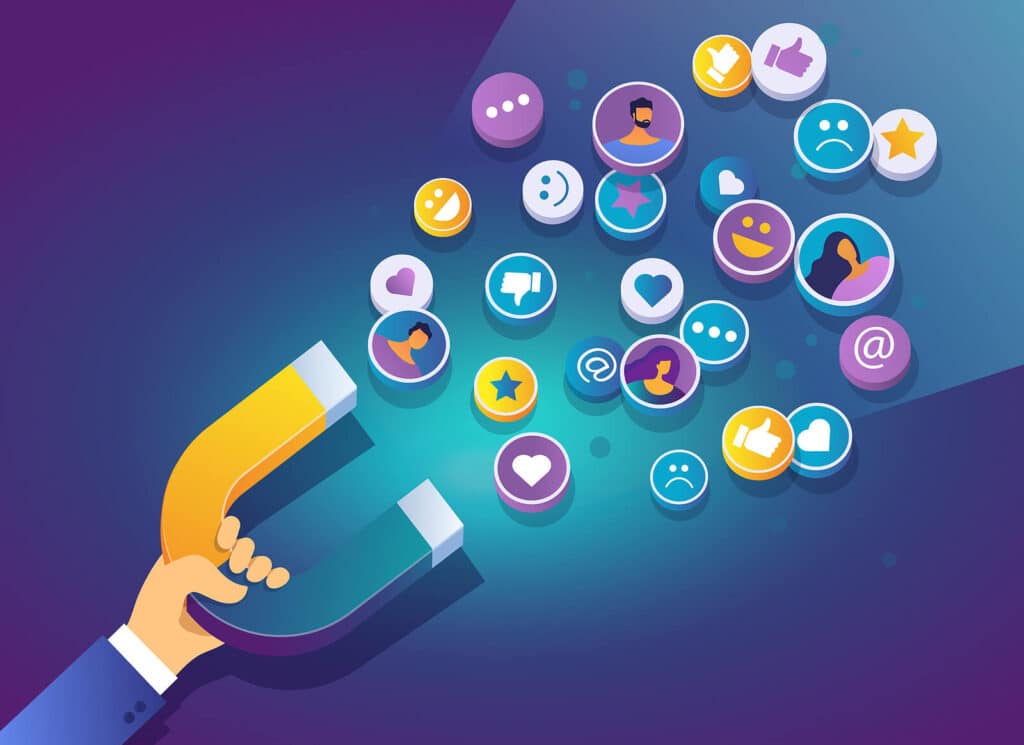 Word of mouth is great, but it's not everything. Getting those first few buyers is always the hardest part, but that's where the old, classic tricks of marketing come in. These days, there's one element of online marketing that stands out above all the rest, and you probably know what it is already: social media!
You know all the big names—YouTube, Facebook, Twitter, Instagram, etc. Use them! Billions of users engage with these platforms on a daily basis. You'll need to make use of them if you want even the slightest chance of marketing your online courses. With that in mind, here are some suggestions for making use of social media in the best possible ways:
Get Yourself Into YouTube
As the single largest video platform on the internet, YouTube is an absolute necessity when it comes to marketing your online courses. On one hand, you can make use of targeted ads to draw in potential students. From there the algorithm, which bases recommendations on the types of videos people watch, will start drawing in the kind of people who are looking for courses like yours.
Additionally, you can create your own YouTube channel, which opens up countless possibilities. For many people, having a YouTube channel adds a greater sense of legitimacy for potential buyers—having a face and voice to tie to any product helps it sell, and online courses are no different. Your channel can also serve as a central hub for your community, where you share content, connect with your followers, and more. One added bonus of running your own channel: you can get as creative as you want. There's no downside to having some fun while you market your online courses.
Use Facebook to its Fullest
Another must-have for online marketing, Facebook has become a necessity since its inception seventeen years ago. It has earned its reputation for nothing—I guarantee that every major company you can think of has some kind of presence on Facebook, and the same applies to entrepreneurs of all kinds.
In addition to providing ad space, Facebook lets you connect directly with your followers, your target audience, and other like-minded professionals around the world. Capitalizing on this potential for massive online community spaces can be the difference between success and failure. Chances are high that you already have a Facebook page, but if you don't, you should make one right now. If you do, however, kick it into overdrive and get your message out there!
Get Active on Twitter and Instagram
Twitter and Instagram aren't necessarily as comprehensive as some of the other mentions on this list, but they're just as essential to have an online presence as the other titans in the industry. Both platforms allow for a much more direct, personal touch to online marketing.
Personal interactions take on a much more central role on Twitter, and Instagram's ubiquitousness and marketing capabilities make it an essential companion to other platforms you're using. Plus, on both platforms, you have access to popular influencers, and there's no end to the benefits you can reap from those connections if you leverage them correctly!
This may seem like an obvious choice, but you'd be surprised how often LinkedIn gets overlooked—often leading to unfortunate results. While other platforms are great for extending your reach to the general public, LinkedIn provides excellent opportunities to connect with like-minded professionals who not only may benefit from your courses but may be able to connect you with others who can. Like most business ventures, networking is a huge boost, and when it comes to professional networking, there's no better place to do it than LinkedIn.
6. Go on a Press Tour
Sometimes the best approach to marketing your online courses is to go out there and do it yourself! Press tours are one of the oldest tricks in the book, but in the age of the internet, the opportunities are greater than ever. As a professional, there's a high chance that you have connections to people with strong platforms already. Why not use this to your advantage?
Local news outlets are always looking for stories. If you write a press release advertising your online courses, there's a high chance you can get it picked up quickly and increase your reach dramatically.
Your efforts can (and should) go beyond writing. Local radio stations still have a massive pull no matter where you happen to live, and since online courses can be taken anywhere, location doesn't even matter. Radio interviews can get you some critical exposure, and that doesn't just mean local radio—podcasts are all the rage these days, and they show no signs of slowing down. If you can think of it, there's a podcast for it, so with that in mind, seek out popular podcasts that focus on your specialty and get booked. In addition to the mutually beneficial networking opportunities you'll be creating with the host, you'll be increasing your reach and getting your name out in spaces relevant to your courses. The media has always been an essential component of marketing, so make the most of it!
7. Hire an Influencer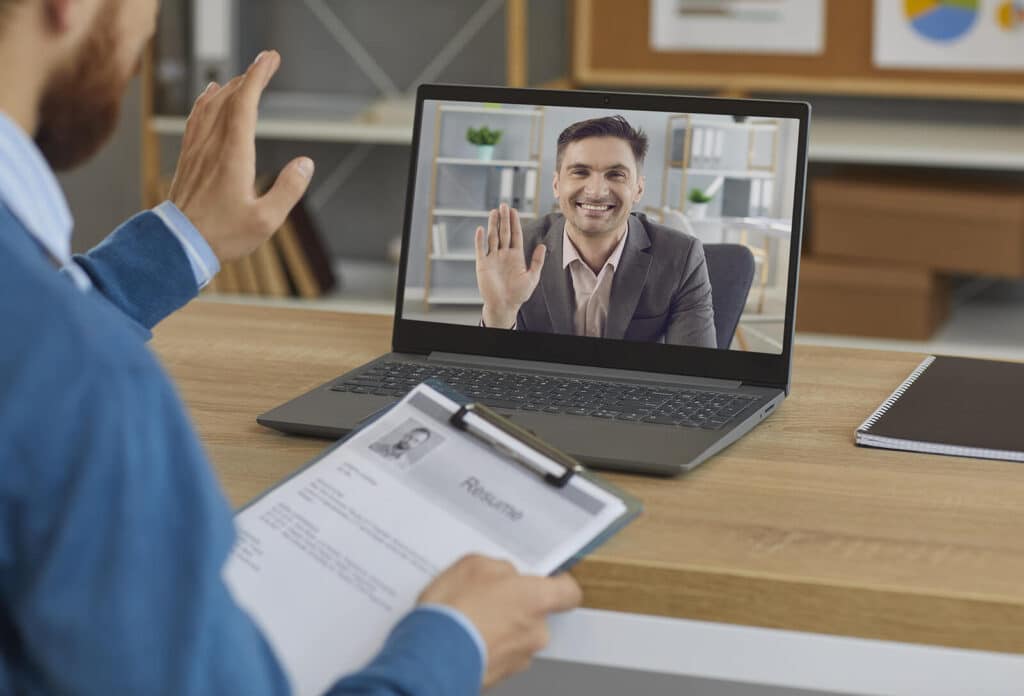 Influencers are everywhere these days, and there's no question about the power they hold over the public. Thankfully, there are influencers in every field you can think of, and there's an excellent chance that that includes your own. Because of this, getting an influencer on your side is almost like taking a marketing shortcut. Having an influencer push your online course will allow you to engage their often sizable followings, providing you a tremendous boost to enrollment and word-of-mouth marketing.
Plus, when your students find themselves satisfied with your online courses, this will further build their trust in that influencer, and your relationship becomes mutually beneficial, opening up opportunities to work with them again in the future. This is networking to the max, and if you play your cards right, you'll be seeing your courses fill up in no time!
8. Write a Press Releases
I talked about this a little bit earlier, but they're worth mentioning in their own right. A press release is a statement to a media outlet about an event, product, or service you want to sell. They're extremely commonplace, even at the highest levels of business, and they're effective.
In this case, you want everyone to know about your online courses. Draft a one-page story about who you are, what you do, and the details about your courses. Effective press releases are short, sweet, and get right to the point. Once you send it to the media outlet(s) you work with, they'll put the information into distribution, and the market will take it from there.
If you don't feel that you're up to the task of writing your own press releases, there's no shortage of marketing firms out there that can help you out. All you need to know is your target audience, what they're looking for, and how to show them that you can give it to them. From there, messaging is a snap!
9. Build Your Brand
There's no end to the resources at your disposal, but that doesn't mean you can't make your own! You have a website, a YouTube Channel, an active Twitter account, and a strong LinkedIn network, but why stop there?
You're teaching online courses because you're an expert in that subject. You can demonstrate your knowledge further by building your brand through fun, reliable, and productive methods like creating a blog or starting your very own podcast. Both are extremely popular mediums, and getting involved with both of them will give your brand some serious extra backbone. Sharable content like this demonstrates your expertise and strengthens your image as a knowledgeable, reliable person, and this will make selling your online courses all the easier.
 10. Create an Email List
Another under-utilized tool, email lists are a strong addition to your online marketing arsenal. Let's be honest: it's rare that someone will buy anything the first time they hear about it. More often than not, you'll have to keep up a presence to get them to finally make that purchase, and utilizing an email list is one of the best ways to do this by far.
Through email lists, you can create updates, keep up a steady stream of marketing content, and give potential students the opportunity to spread the word about you. When they feel the opportunity is right for them to buy, you'll already be right there, ready to give them what they're looking for. Simple but effective, email lists are a tried and true method of online marketing that you should definitely be using.
How to Market Online Courses: That Little Extra Something
11. Student Testimonials
Here's a step that comes in the later stages of marketing your online courses—but it's one of the best out there. If you've already had a number of participants take your course (or courses), you should make the effort to get student testimonials from them.
Depending on how you like to play things, you can go about this in a number of ways. One way is to reach out directly and ask. More often than not, your students will be happy to send you a testimonial! If you're too busy to reach out directly or there are simply too many to reach out to individually (hey, there are worse problems to have!), you can create surveys for them to fill out, either having them automatically appear at the end of each course or emailing them directly. Take all of the best responses, paste them into ads, and create a space for them on your website.
The benefits are greater than you might think—to be frank when it comes to marketing, the general public is more likely to trust what they hear from other people rather than what they hear from a marketing agency board room. Testimonials are authentic, relatable, and trustworthy in ways that you simply can't buy, no matter how big your marketing budget is. Plus, there's another underlying benefit of getting testimonials, and that's the confidence boost. There's nothing wrong with gassing yourself up from time to time! Who says you can't have a little fun with online marketing, too?
12. Go Big and Create a Series of Courses
It's a simple principle: the more content you have, the more there is to market. Selling your online course is one thing, but why can't you sell a series of online courses?
Creating a series of courses will allow you countless new opportunities. For one, you'll have greater potential to cross-promote your work, building your reputation and drawing in more students than ever before. For another, once a student of yours finishes one course, you can direct them to a new one. Over time, you can build something of a franchise out of your coursework. Plus students who have already bought from you are much more likely to buy from you again. There's MASSIVE potential for growth in all aspects here, so if you've been thinking of offering multiple courses, don't hesitate any longer!
13. Create Online Course Bundles
No matter which industry you're in, there's a universal truth that applies to all customers: they love value.
If you're offering multiple courses (ideally, you should be), you should strongly consider creating special bundles to sell them at a discount. This will also create some extra marketing opportunities for you. Bundling courses by theme allow you to diversify your marketing strategy and zero in on the kind of students you're looking for.
In terms of pricing, you'll have to figure that out on your own, making your calculations based on the number of resources you put into your course. If you can put as many together as possible for a reasonable price and make your students feel like they're getting massive value, you're golden. Give it a shot!
14. Offer a Free Mini-Course
Speaking of great deals, nothing says value like a good free sample, and here's yet another way you can use your YouTube channel. For many, online courses may seem like a big investment, and this is an understandable sentiment. With that in mind, it's a good idea to give potential students a taste of what you have to offer.
A five or ten-minute mini-course is great for drawing in potential students. A small-time commitment packed with nuggets of great information will be a bigger draw than spending a good chunk of cash outright.
It's also here where you can get creative, using the little time you have to demonstrate your knowledge, show what you have to offer your students, and pitch yourself in a, particularly unique way. Once you pique the curiosity of your potential students, you're not only more likely to get them to enroll, but you're also more likely to get people talking about you, and that's exactly what you want.
15. Host a LIVE Webinar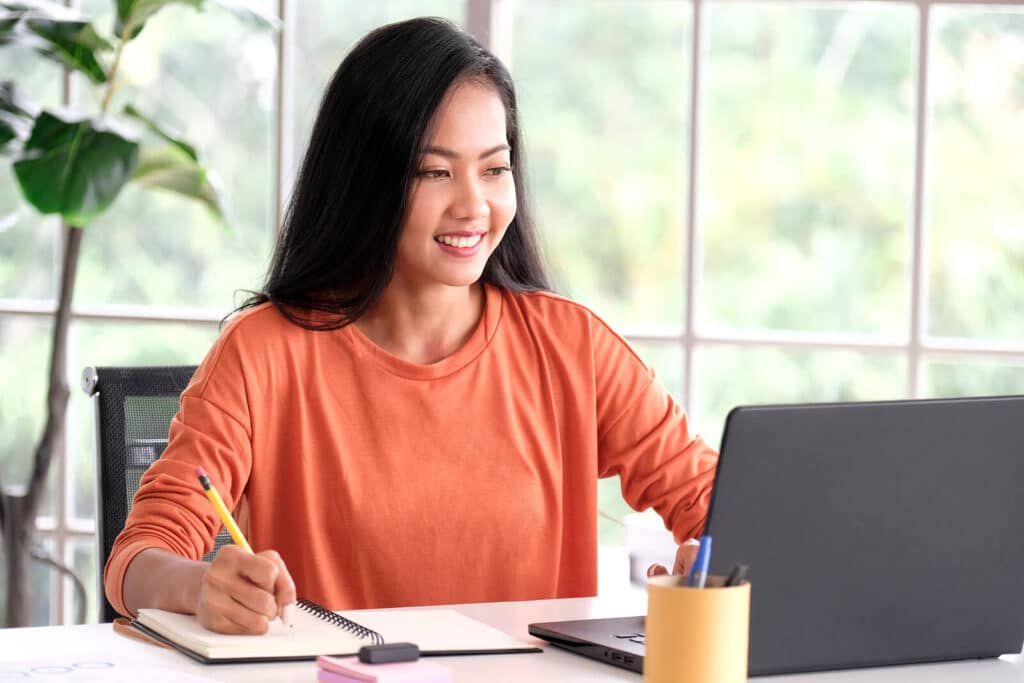 A mini-course will do a lot for you in terms of getting people on board for your courses, but a live webinar will provide you with the opportunity to pitch yourself directly. Here, you'll be able to engage with potential students face-to-face, let them know what you're all about, and offer more personalized incentives for them to sign up. Plus, the interaction will help you build trust with your audience, increasing your chances of greater enrollment even further.
Much like written testimonials, you can also invite previous students to answer questions with you, further building trust and developing beneficial relationships with like-minded peers and professionals. Even better, you can use multiple online platforms to make this happen, with Facebook and YouTube being excellent choices, since you already have established bases there. Mastering the online webinar can take you a long way, so if you've been considering hosting one, this is your sign to go for it!
As a side note, it should go without saying that once you host your webinar, you should be promoting that online, too. It's a whole extra layer of marketing, yes, but it works. Plus, it's never a bad idea to sharpen your online marketing skills with practical work!
16. Network with Other Creators
Beyond podcasts and LinkedIn posts, networking with other professionals goes a long way. Other professionals can set you up with creators in your field, opening the doors to expanding your audience. This may also provide opportunities for collaborations, and those are always exciting!
Every established professional has their own reliable, loyal base of customers, so if you're seen working with another successful creator, you get access to a larger audience without having to build trust from scratch. There are always more people to talk to and always more people to reach—if you want to effectively market your online courses, you'll have to network.
17. Increase Your Reach Through Translations
Here's a novel idea: have you considered having your courses translated? Online courses aren't restricted by location, meaning you can extend your reach to anywhere in the world. However, there's one major barrier keeping you from having a worldwide reach, and that's the language barrier.
If you're not multilingual, hiring a translator to translate your courses into multiple languages can benefit you tremendously, expanding your market beyond national borders. Translating your work into commonly spoken languages like Spanish, French, Russian, and Chinese can do wonders for expanding your reach.
18. Promote Your Work
Have you had anything published professionally, like a book? If so, promoting it is never a bad idea, especially if you're able to tie it into promoting your online courses!
Anyone looking to take online courses is hungry for knowledge and is, therefore, more likely to read books on topics in which they're interested. As an expert in whatever they happen to be looking for, you can draw them in through that book you published on Amazon a while back. If they've read your work, they know you're the real deal, and will be more prone to buying from you anyway.
Don't have a book? Consider writing one, even a short one, just to get your knowledge and your name out there. You'd be surprised at the wonders it can do for you!
19. Perfect Your Sales Funnel
We've talked about a LOT of online marketing tactics today, but at the end of the day, you need a smooth, effective process to tie them all together, and that's where your sales funnel comes in.
If you didn't know already, a sales funnel is a tool used to track the journey from prospect to buyer. In this case, the sales funnel is the experience of your students from when they first hear about you to when they finally make the choice to enroll.
Sounds simple, right? In principle, it is, but streamlining the experience is more difficult than you might think. It's here where surveys can come in handy again. If you have students already, ask them about their respective journeys and how they eventually came to you. From there, you can develop strategies on how to make the transition from prospect to buyer an easier, more cohesive experience.
Working on your sales funnel will give you incredible perspective on your marketing strategies, showing you what works and what doesn't while giving you the inspiration to figure out what you can do better. A well-defined sales funnel creates a strong base for your marketing strategy as a whole, so at the end of the day, this is your blueprint for success, and paying attention to it is guaranteed to supercharge enrollment.
There's no end to the ways you can market your online courses, but I hope all of the tips above have given you the inspiration and drive you to need to get it done swiftly and effectively. Essentially, there's no end to the number of angles you can work to properly market your online courses, and you should be making use of as many as possible if you want to see the enrollment numbers you want.