While a 9-5 job won't give you the freedom and liberty to own your time, a business venture may just give you the flexibility to spend your time when you need to, and when you want it. However, starting up and maintaining a business is not an easy feat. Marketing your brand proves to be another business challenge. You can advertise on the radio, in your local newspaper, on the yellow pages, or even on a billboard. These are the traditional and common means of marketing, which do not do much in terms of the biggest hurdle in marketing that is budget limitations.
While there are several ways to pay for advertisements, there are even more numerous marketing alternatives. Hence, here are some ways to efficiently market your brand and ensure the longevity of your business.
1. Internet Marketing
With all of the information today easily accessible over the internet, then perhaps this is the best avenue to market your brand and create awareness. There are various tools you can use on the internet such as pay-per-click campaigns wherein you as an advertiser will need to pay a certain fee each time an internet user, and a possible consumer of your product clicks your ad. Some of the most popular pay-per-click campaigns are through Google Adwords and Microsoft adCenter.
Furthermore, you can learn about local search marketing. Part of this marketing campaign is local SEO, which is more beneficial especially if you have a brick and mortar store that you want people in your community to visit. This technique is a more targeted method of optimizing the online presence of your business by attracting potential customers through a search process involving local keywords or your brand. It is required for these keywords to be specific to your locality or area of operations. In parallel, you can also set up Google Analytics for your website or blog, and constantly review and measure the metrics of your statistics. This is a great way to track your online reputation.
Nevertheless, there are also options for organic traffic, attracting users and potential customers without having to pay for advertising fees. For instance, you can comment on a relevant blog post or even record your own video blog post. You can create your own channel and upload your videos on YouTube. Alternatively, check several online directory listings and make sure to get listed in desirable directories.
2. Social Media Marketing
In today's world, almost everybody is caught up in social media, so what better way to advertise and market your brand than on social media. You can start by creating a Facebook page for your business. You can also create a Twitter account and maximize its utilization. Reply or retweet someone a tweet from a famous personality that you want your brand to be associated with. You also have the option of creating an Instagram account and advertise your brand through photos. Alternatively, you can also set up a foursquare account or list your business in Google places. You can even start a business blog and update relevant content in a consistent manner. All these are accessible avenues where your customers can reach you, especially when they want to know more about your brand. Best of all, you can market on social media for free.
3. Email Marketing
Contrary to popular belief, the era of email marketing is not through. In fact, email marketing is still widely being used up to this day. Thereby, you can create an email opt-in on your website or blog for email remains as the primary form of communication especially for several small businesses. To attract more customers who are willing to add their email addresses on your list, try offering a discount coupon or a free gift. After this, make sure to send regular emails to the addresses in your list. You can even start a free monthly email newsletter. Apart from a perfect email signature, you can add a variety of informative and relevant content in your emails such as links to audio or video files, and even a social media sharing functionality. Make some time to measure the effectiveness of your email campaign to guarantee that you are steered in the right direction.
4. Content Marketing
While content marketing is the most informative and comprehensive way of efficiently marketing your brand, it requires a significant amount of dedicated time and effort. You can plan a free teleconference or webinar and discuss the methods on how consumers can use your products. If you are camera-shy, you can opt to record a podcast or hold it in real-time. Nevertheless, you can also write up a press release and submit it to various distribution channels. If you have ample time in your hands, you can even write a book or an e-book.
5. Deals and Promotions
The strategy of giving away free samples never grow old. In addition to this, there are various deals and promotions that you can include in your marketing campaign for brand awareness. For instance, you can start a contest or create a coupon. You can even generate a rewards program or create a customer of the month reward. These are all client appreciation methods, which are effective in gaining the trust of your customers. Conversely, if you have sufficient knowledge in digital marketing, you can even start an affiliate program.
6. In-Person Networking
Apart from all the marketing strategies that leverage the modernization in the digital world, in-person networking or building a personal relationship with your customers still prove to be of significance. Try writing an elevator pitch, or a short spiel that provides a general overview of your brand to your customers and use this in face-to-face networking when you sign up for a conference or rent a booth at a trade show. You can also introduce yourself to other local business owners and plan together with a local business workshop. If you have a local chamber of commerce, go ahead and join in.
In in-person networking, there is a greater chance for you to build a relationship, not only with your customers but to other business owners as well. This can be beneficial in marketing your brand. To further build relationships, try sending out birthday cards to your loyal clients. You can also send out surveys to your customers and accept constructive criticism. Incorporate the feedback of your customers to your brand before making another assessment on areas or product specifications that can be improved. Ultimately, you can also ask and make referrals and become a mentor or approach a business colleague and discuss the possibility of collaboration.
Apart from this, the key to building your brand credibility is winning the trust and loyalty of your customers. This is best shown through humble acts of paying it forward such as volunteering your time for a charity event or sponsoring your local sports team. You can even donate branded prizes for local fundraisers.
7. Radical Marketing Ideas
If you are up for it, you can even get more radical and have a brand tattoo. Alternatively, you can create a business mascot or take a controversial stance on a hot topic in your industry. If you have an ample budget, you can also create custom shirts or apparel to advertise your business or get a vehicle painted out screaming your brand name. You can even organize a flash mob to gather a crowd and get their attention. Nevertheless, it is a must to continually be open to new learnings, which is why signing up for training, whether online or physical workshops, is good for your overall marketing campaign.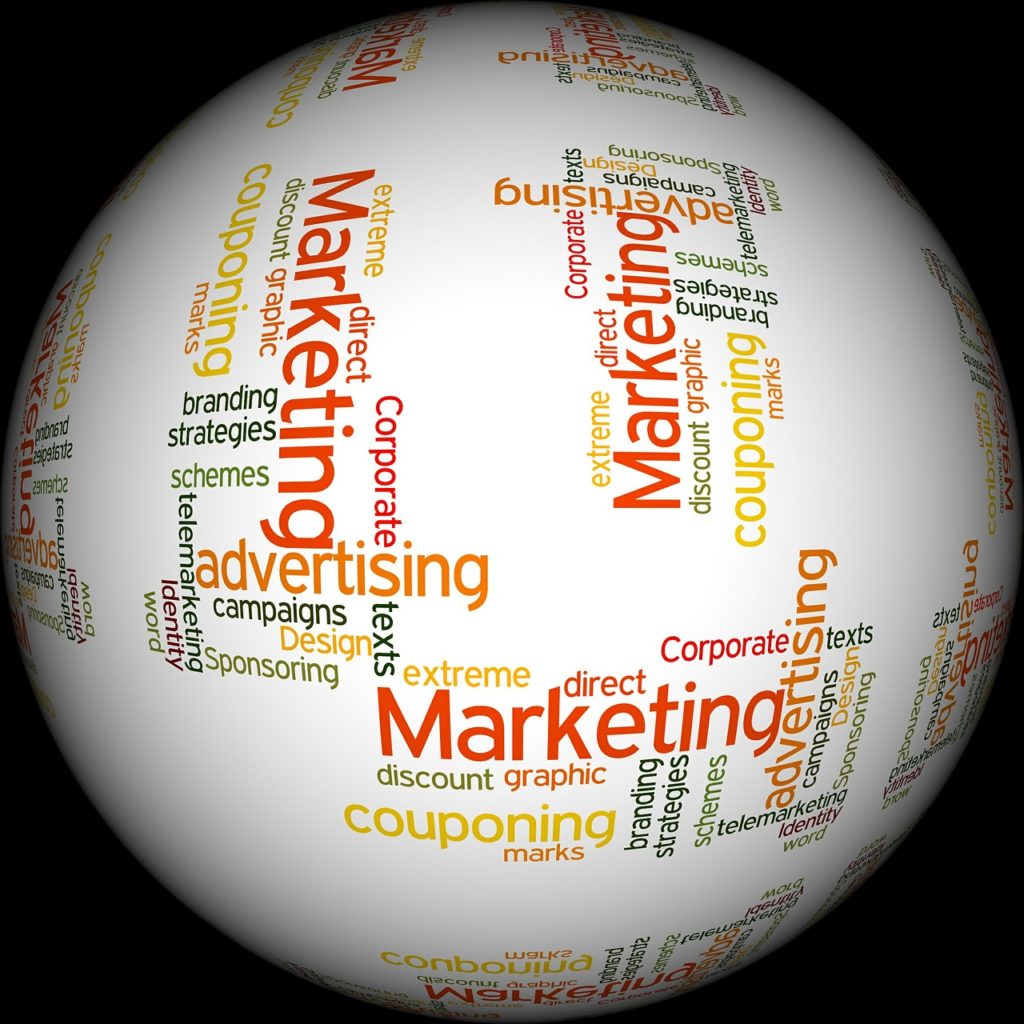 In order to support all the efficient ways to market your brand, you need to have a reliable marketing strategy and the right marketing materials. Start with market research and even conduct a focus group to further hone in your target market. You can even expand your product offerings based on your market niche.
Conversely, you need to dedicate your time to make sure that you have the necessary marketing materials. Ensure that your business cards are updated and design it in a way that it stands out from the rest. Brochures also never grow old, so make sure that the information in your pamphlets and brochures are always up to date and relevant. In addition to prints, making it a habit to regularly update your digital flyers. If needed, you can even redesign your website's layout. Overall, you need to make the most out of your creative juices flowing. Nevertheless, you can hire a marketing consultant or a public relations professional to aid in your marketing campaign. You can also hire an intern dedicated to your marketing strategy and oversee marketing tasks.
Today's technology allows several processes to be seamless and effortless. This includes the field of marketing and advertisements. Nevertheless, while leveraging on the advancements in modern technology, keep in mind that personal networks and relationships built in person are still noteworthy and effective strategies that can be included in your marketing plan and campaign.