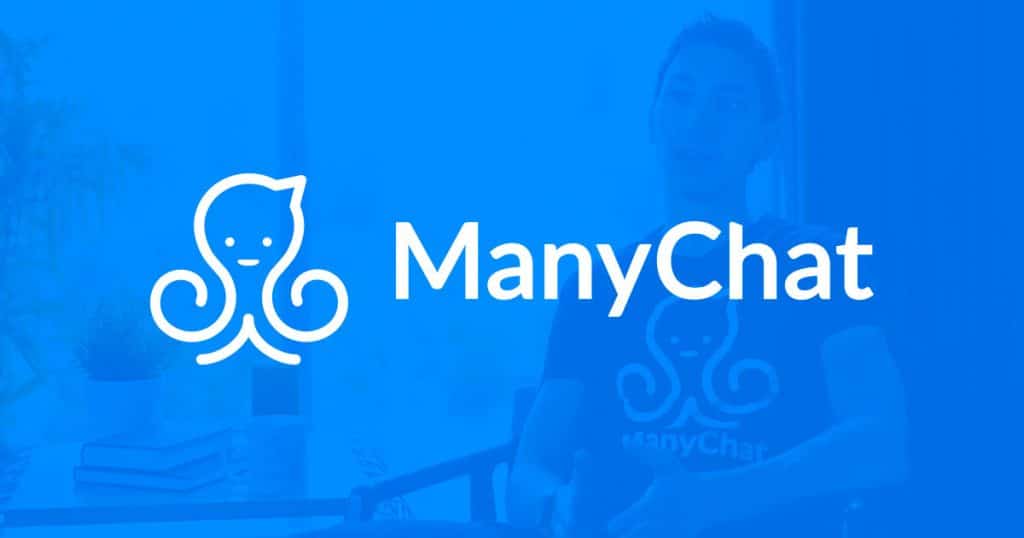 ManyChat is a tool that was originally designed to create messenger chatbots. However, it has become far more in recent years. ManyChat is a marketing tool for social media that has an enormous repertoire of amazing things that it can do. From a business's social media point of view, it can help that business to gain new followers by automatically sharing content about your business with those that may be interested, as well as "chatting" with them on messenger and answering any questions that they may have about your business. If you'd like to find out more about how to use ManyChat within your business, you should check out Smart Bot Marketers.
In order to get ManyChat working, you will need to tie it together with your business Facebook page and also let it manage your page as well as send messages to potential customers from those pages. After you have chosen the page that you would like ManyChat to manage, you will be showing sample messages of what will be showing to potential customers. These messages can be edited and changed to your preferences.
Throughout the rest of this article, we will examine what a ManyChat expert is, and how they can be advantageous to your business. We will also have a look at what you can learn from these ManyChat experts, and how you can expect them to help you grow your business. Facebook messenger is a platform that is used by many many people – a huge number of these people being potential customers to your business. By hiring on ManyChat expert, you will be putting your business at an advantage in that it will have the ultimate Facebook Messenger services waiting to speak with and advise your potential customer base, in an instant. ManyChat is extremely advantageous in this way as it is instantly available. A ManyChat expert will help you to connect with your customers, and to provide them with information on your products and to make sales. ManyChat experts utilize a number of chatbots as well as AI techniques.
LeadMessenger:
LeadMessenger is an example of a ManyChat Expert. They aim to understand the primary goals and objectives of your business, and then tailor the MnayChat bots that are working for your business to meet these needs exactly. LeadMessenger understands exactly how ManyChat bots operate, as well as how customers react to them and communicate with them. After they have tailored the bots to the needs of your business, they aim to bring in more customers to your business thereby generating more revenue and popularity. If you are unsure about how exactly ManyChat works, LeadMessenger will teach you a huge amount on how to get ManyChat moving and operating alongside your business. It's what they are there for! LeadMessenger aims to take out any of the difficulties that could be involved when using ManyChat to expand your business – they aim to please and ensure that everything ManyChat and messenger related to your business goes as well as it possibly can to allow you more time to focus on growing and expanding your business, as well as it's current clients. LeadMessenger well creates custom conversations that your bots will have with your potential customers in order to gain as much involvement and trust from your potential customer base as possible and thereby encouraging them to become regular customers and to continue generating new business. LeadMessenger has experienced ManyChat Experts, they exist to create a conversation that will engage any potential customer that comes across your business, ensuring that you get the best results you possibly can. LeadMessenger does not require that they work for you for a certain period of time either, they can be used as needed and are free of set costs. If you are not satisfied with the work that they provide or find that you are still not receiving the results that you would like with their help, they offer a money back guarantee!
Many Freelancers:
Many freelancers exist in the area of ManyChat expertise. Sometimes, these people can be the best to talk to and that they will offer you free advice based on the knowledge that they have acquired through working with a variety of different clients. Obviously, should you choose to take on their services they will not be free. So, how could a freelancing ManyChat expert help with your business, and what could you learn from them? A lot of freelancing ManyChat experts have worked with start-up companies in order to help them get the best possible clientele when starting out and to help them provide they are potential customer base with intuitive and engaging conversation and information. So, what could you wear from a ManyChat expert? Many of the freelancing ManyChat experts that you might find on sites such as upwork will be able to provide you with valuable advice and services. They could help you by advising you as to how to best get ManyChat working alongside other systems out with messenger – especially useful if you haven't done anything like this before. A freelancer may also be able to provide you with advice on how to further your business's use of ManyChat in terms of advancing the conversations that they might have with your potential client base. Freelancing ManyChat experts can also be extremely useful if you do not have much knowledge in the field whatsoever – they can inform you of how it works right from the start, even if you are unsure of what Facebook messenger really is. Even if you are fully clued up and informed on how ManyChat works and the best techniques surrounding it, a second knowledgeable opinion is never a bad thing, and a freelancer can provide you with just this!
There is a huge amount that can be learnt from those that specialise in ManyChat expertise – they can inform you as to how you can grow your business further through ManyChat, provide you with invaluable tips and advice, and even tailor the ManyChat that you are using in order to gain the best possible customer base for your business type.