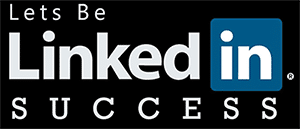 LinkedIn has proven to be a formidable opponent. I haven't gotten any traction on my new company page, but my LinkedIn personal profile views have skyrocketed. Is this truly the problem with the way LinkedIn is set up or am I just not grasping how to use this network effectively? Only time will tell. I don't have any experience with getting traction on LinkedIn, nor can I find any articles that have definitive examples. The articles I read are all very basic with tips like "create a company page" (which I have) or "participate in groups" (which I do). Therefore, I will have to continue to follow the course.
Weekly Highlights:
Total Lindsey's Web Followers: 4
I still have a major question that I have submitted to LinkedIn help. If I only have 4 followers, why does my business page analytics report over 160 unique views?
@linkedinhelp assisted me with some analytics issues I was having with followers. Although, I am skeptical this was a "caching" issue, as they reported. I have the feeling there are some bugs in the system and it's not quite ready for prime time.
I did have a non-connection InMail me some marketing questions. He may be a potential client.
Plan:
I am not going to pay for advertising quite yet. I am going to publish a few more articles on Pulse with a call to action to "follow" me.
You know you want to:
Follow me on LinkedIn
Join me on Twitter for real time updates: @linkedinsuccess
Not sure what this is about? Check out my video.