Making sure that we're getting the most out of our marketing strategies is vital when it comes to successful online marketing. However, with all of the focus we put on outbound marketing, we should be putting the very same effort into inbound marketing strategies. What are the best ways we can be reaching out to our audience? What are the best ways to create a foundation audience? And how do we utilize all the space we can to ensure that what we're doing is resonating with the audience we're trying to create?
That's where Dan Moyle comes in. Dan works for Interview Valet, a website that specializes in podcast interview marketing, and with over 8 years of experience in the inbound marketing field, he's more than willing to speak on the subject of inbound marketing strategies. Together, we discuss a variety of ways to increase traffic to your website, as well as tips you can be doing when you're just starting off in the field of inbound marketing.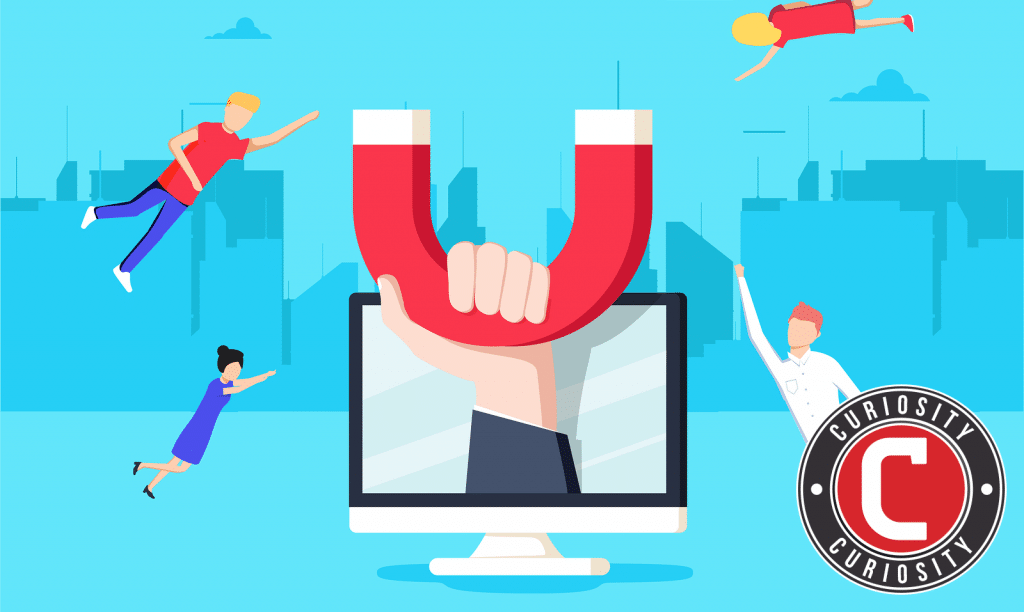 Inbound Marketing Strategies and The CLICK Technique: "C" For "Curiosity"
Before we talk about the details of inbound marketing strategies, however, we have to talk about The CLICK Technique! A five-day crash course of my own invention, The CLICK Technique is designed to help you get more traffic and leads to your website. If you find that your website is sitting dead in the water, The CLICK Technique is here to help you get the creative juices flowing once more. Each letter in the word "CLICK" stands for a different step you should be taking to maintain your business, and—when combined—the results speak for themselves!
In the case of inbound marketing strategies, we'll be focusing on the first "c" in the world "CLICK", which stands for curiosity. Before you've set up anything else, you need to make sure that the advertisements and the content that you're creating is enough to make people interested in what you have to offer. If you're not appealing to an audience, after all, then no one will be bothered to click through your website. You need to make sure that you catch their interest and pique their curiosity to make sure the relationship you're trying to build is worth the time and effort.
Inbound marketing strategies are no different! Inbound marketing is all about drawing people in with helpful, relevant content, and there's no better way to get someone curious about what it is your business does than with content that caters directly to their interests and what you can be doing to help whatever issues they could be having. Making sure you've piqued their curiosity only helps your cause and brings them in as warm leads and sustainable traffic!
Inbound Marketing Strategies: The Top 2 Tips To Consider
Now that we know what to focus on, inbound marketing strategies become a little easier to understand. Inbound marketing is, at its core, drawing people in with helpful, relevant content, as stated above. You can, of course, pay for this content, but the base of what you're doing has to be through the philosophy of what you're speaking to, and not through shouting at people that they must come to you for your help as soon as humanly possible.
Inbound marketing is about teaching and empowering your audience. You're there to solve their problems when they're ready to be solved and not about convincing them that they already have a problem when they don't. Being slow and patient is truly the key to success with your inbound marketing strategies, and these tips will certainly help ease the process along.
Number 1: Your Content Matters
Though it might seem like repeating the obvious, I cannot stress enough just how important your content is to your inbound marketing strategies. You need to be able to bring value to what you're producing, and with the knowledge that what you do is worth something, you can create a powerful outreach within your audience. As a callback to a podcast I did recently with Doberman Dan, free content does come into play here, and while there's a limit in what you should be giving away, providing your audience with well-read, free content will give them incentive to come to you for the full package. You're the expert in your field, after all, and giving away the best content you have in order to educate your audience on a certain process is a very efficient way in bringing them to you for paid help and services.
By avoiding the process of "nickel and diming" your audience, you can instead focus on empowering them to do what they need to do. And when they realize they cannot take on the full burden by themselves, they'll turn to you and hire you for additional help, making good use of the lead and turning it into a profit.
Additionally, if you're generating this great content but aren't necessarily seeing the results from it, consider putting yourself where you want to be. It's a marathon, of course, and it won't work every single time—which is why the practice of testing is so important—but by establishing yourself as the expert in your field on a platform where no one else from your field has a presence, you've automatically pushed yourself to the top of the list! Think about the people who you want to be reading these articles, figure out where they are, and bring this awesome content directly to them. Building your audience purposefully, strategically, and slowly is one of the best inbound marketing strategies you can utilize.  
Number 2: The Power Of Blogging
Another important tip when starting your journey into inbound marketing strategies relies heavily on using and generating a blog! While the term "blog" itself can sound slightly outdated, being able to create your own content directly for your website gives you a large chance to show your audience just how well-read you are in your field while providing valuable and educational content they can learn from. Creating a blog on your website as a place to store articles—and any information that is consistently updated with the latest information you want to keep people intact with—you're giving yourself a place to sustain and cultivate your content.
Additionally, with this content, you want to make sure that you're generating it into bite-sized chunks that people can take in and understand in one sitting. Articles don't need to be upwards of 5,000 words for people to understand what you're saying. Making it easy for them to take in will benefit you in the long run. With these articles, it's also important to leave a call to action at the end, whether that be an option to download the article directly or a button that allows the reader to subscribe to your website (or podcast) for additional content on something they're clearly interested in.
Blogging is important for your inbound marketing strategies because of what the content holds. You can specifically cater what you're writing about to reach the audience, and what you write teaches you what people are looking for. Say if you write an article that not many people interact with, it tells you that you need to shift your focus onto another topic or perhaps towards other questions are being asked by your audience.
This also fuels the future content you want to create, and with this base of articles, you can easily shift your content into things you can share across social media platforms. You can create videos based on articles, you can create social media content in the form of quotes and memes. By being versatile, you're ahead of the curve and your competition.    
Inbound Marketing Strategies: Consistency and Patience Are The Key
In the end, inbound marketing strategies come down to your ability to be consistent with the content you're creating and patient in the time that it takes for your audience to engage and interact with what you've created. Don't be afraid to reach out to your network of friends and trusted business partners for their help. By engaging and asking them to comment on your Facebook page or like the page as a foundation for an audience, you're setting an example of what you can build, who you're already interacting with, and how you can help with your business.
Additionally, you have to make sure that your warm leads are treated with care! These people look up to you. They see you as the experts in your field, and while you may think that what you're doing is boring, these people do not. By working with them and getting to know them, your company is earning their trust, and that sort of relationship is extremely attractive. By earning their trust, you've made your mark, and your inbound marketing strategies will begin to speak for themselves with the successes you create, and the audience that follows you because of it!