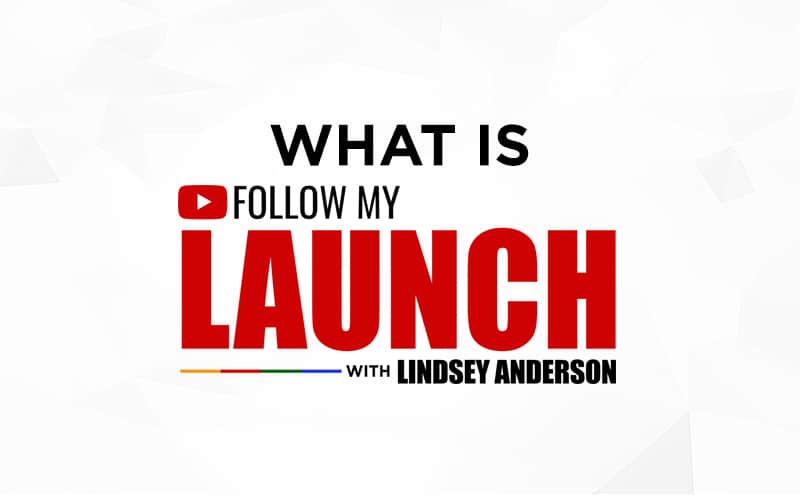 Let's get hypothetical and say you're any kind of coach looking to start a business based on your specialized knowledge. What kind of coach are you? Are you a business coach? A life coach? A parenting coach? A tennis coach? There are a million types of coaches out there, each with something unique to offer, but at the end of the day, it's YOUR special knowledge that you're selling.
But how do you monetize something like that? As it turns out, there's no end to the ways you can pull it off. There's one-on-one coaching, group coaching, workshops, live events (post-COVID, of course), writing books, and so much more. However, in order to make any of these ventures profitable, you'll need to build up a strong, sizable fanbase, and one of the quickest, most effective ways of doing that is to host a launch.
Basically, you set up an incredible product or program, round up as many people as you can from all over the internet, run them through your program by teaching them something over the course of a few days, and once you completely WOW them, you make your sales pitch, and at that point, you're on track for a five, six, or maybe even a seven-figure launch.
Sounds perfect, right? Well, it's easier said than done. Pulling off a successful launch takes hard work, dedication, and a willingness to learn. ANYONE can have the launch of their dreams, but only if they're willing to put in the effort required to get it done.
What is Follow My Launch?
Follow My Launch is a brand-new reality web series that will follow a few lucky participants as I help them prepare to launch their product. This is "edutainment" on a brand new level, giving viewers an inside look into what it takes to pull off a successful launch.
Everyone's needs are specific, of course, so even if you're willing to put in the work, what then? That question is exactly why I've begun production on Follow My Launch: I want to give you a peek behind the curtain so you can see first-hand what a real live launch actually takes.
How I Started Follow My Launch
I put out a call to action for aspiring coaches everywhere to sign up for our upcoming first season, and the responses were overwhelming. Over 400 people responded, and after narrowing down the list of candidates, I'm finally ready to begin.
For three lucky participants, I'll be pulling out all the stops—ad spending, support, training, everything I have to offer to help them achieve the most successful launch they can—and you'll be able to see it all, from start to finish.
Normally, my services run my clients between $20,000 and $25,000, but for Follow My Launch, participants will receive my services for FREE—all they have to do in return is open themselves up and give the world a peek inside their launch in this reality web show.
Follow My Launch aims to show, like never before, everything that goes into a launch— everything from finding that particular niche to strategizing to advertising and beyond. Viewers will be able to see the ups and downs of launching a business. Our brave participants will be opening themselves up for the world to see. Their trials and tribulations will make for the ultimate edutainment experience. They won't be the only ones learning a lot about what it takes to successfully launch a business—their lessons will carry on to the viewers at home, too.
What Makes Follow My Launch Different?
When you browse the internet looking for business coaches, they'll often try to sell you on the "easy" way to get things done. There's always a "3-Step Program" or some sort of "big industry secret" that they'll tell you about once you give them some money.
For the record, there are NO secrets to success, no one-size-fits-all strategy to help you come out on top. It takes hard work, passion, and dedication to get what you want out of your profession.
With Follow My Launch, I'm hoping to shed light on the process as a whole. Many of these participants will find great success on their career paths, and there's wisdom abound, If nothing else, I can assure you of one thing in particular: you won't watch these participants take the easy way out.
As I said, there is none. Every battle they fight, every obstacle they overcome, every challenge they manage to face head-on, THAT'S where success comes from, and by watching them succeed despite the odds, I hope you can find your own path to success, too.
A strong launch is the bedrock of your business path. At worst, you'll have to readjust, reexamine, and try another approach, but at best, it will catapult you to new heights, taking you beyond where you ever imagined. A good launch will be a head start in the right direction, and if you manage to keep up that momentum, there are no limits to your success. Plus, you'll be getting a boost outside of traditional advertising. Being able to market yourself effectively is absolutely crucial, but with some extra word of mouth praise from satisfied clients, you'll go even further.
I Created Follow My Launch to Help Aspiring Entrepreneurs
I've helped countless clients achieve the success they deserve for over ten years, and with this show, I'm giving viewers an exclusive look into my proven process. I want to be transparent about exactly how I help coaches use the power of launching to secure their successful future. One of my life's passions is to help people, and this show is another way to help me do just that.
Applications to be a participant on Follow My Launch have closed, and the first episode is coming soon. It's been a tough, vigorous process, but I've almost managed to narrow down the right candidates for our first show.
And if you're interested in applying for Follow My Launch, don't despair. Once this first season is through, we might have another one in store…
In the meantime, stay tuned, check out our website, subscribe to us on YouTube, and tune into the first season of Follow My Launch!