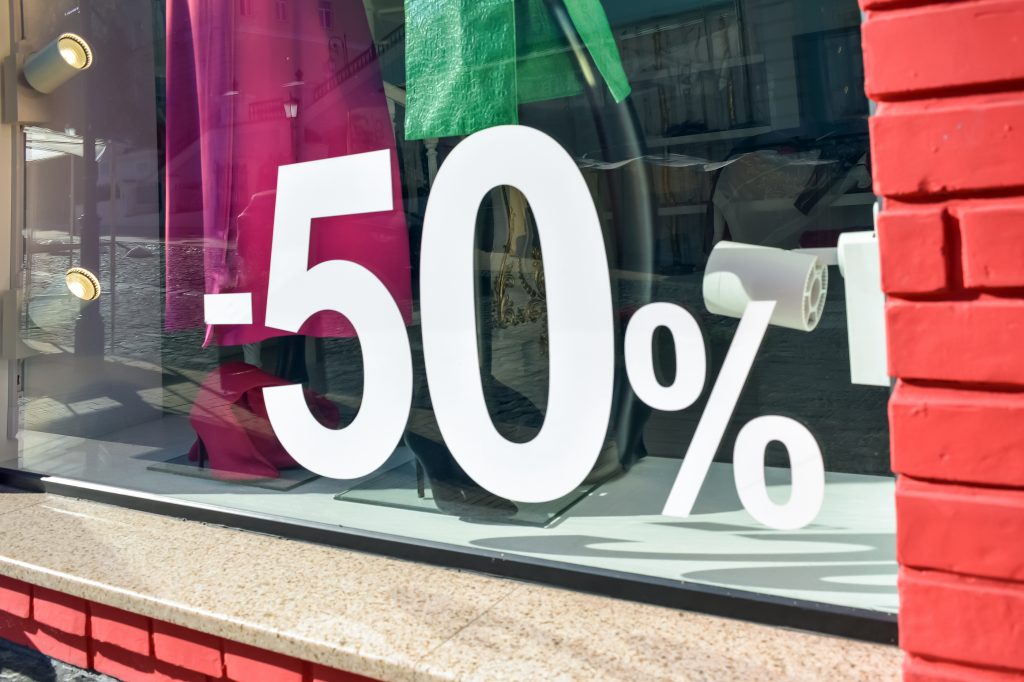 So, your clothes are the fashion du jour, but you want to know how to take what you have to the next level. You want a long-lasting brand that people actually recognize nationally or intercontinentally, a brand they're willing to spend their hard-earned cash on, from season to season.
Well, let's discuss how to turn your clothing line into a clothing business by use of effective marketing.
Advertisements
Good old-fashioned advertisements work every time. You'll have to pay to play, so to speak. But, this is your business, after all. If you're serious about it, you'll invest in it. That's the bottom line.
Do your research and find websites that will not only allow you to advertise to their customers but also allow you to have a say so about where your advertisements land.
If your clothing line is geared toward athletes, you probably won't want your ad to end up on a page selling chocolate chip cookies. If you sell furs, you better hope your advert doesn't pop up on a page that promotes clothes that are anti-fur and vegan. I'm sure you get my drift.
People don't always enjoy advertisements showing up in their feeds or while browsing the internet, but if you make your items too awesome to refuse, they're going to click. Again, this works especially well if it's smack dab in the face of your target audience.
With that said, showcase some of your best apparel. This will likely involve working with a graphic designer who'll be able to settle on the right background, colors, positioning of the items and typography, to name a few.
Here's a secret. One of the quickest ways to get traffic from your ad is to throw a promo or coupon code in the mix. You'll be shocked to see just how much 10 percent off means to some people.
Freebies Make Money
If you're going to build anything sustainable and far-reaching, don't expect to build it alone. I know it's your enterprise—your baby—but you're only one person; you can only get a hold of a limited amount of potential customers at once.
Maybe you have an email list with 10,000 people on it. That's a great start. But, there's a girl out there with a YouTube channel who does fashion hauls regularly, particularly for up and coming designers—and she has over 2 million subscribers.
Yes, that means you'll have to give her something for free. In exchange, if you've played your cards right and you've packaged your items professionally, she'll brag to her viewers about how relevant your brand is during her next haul.
Can you imagine all of those eyes on your stunning inventory?
Her viewership probably loves and trusts her, and consequently, they'll love and begin to trust you too because of her.
Before handing over your wares, it would be wise to check this person's YouTube history to see what they're all about beyond the fashion hauls if possible. They could inadvertently end up hurting your brand if they have inexcusable character flaws. I digress.
At some point, you'll master the freebies thing and do giveaways. Who doesn't love a surprise giveaway?
Tell the Gram
Plain and simple, Instagram is the place to be for small-business fashion boutiques. Set one up but be certain to set yours apart. Study other Instagram shops in your niche. See what you could do similarly. See what you could do differently.
Remember, always have your own company website with your own domain name; let the boutique be more like a teaser or landing page for your official website; and just like with YouTube, don't be afraid to network and do business with some of the more popular Instagram members with beaucoup followers.
Don't like the whole social media culture?
Sewport CEO Boris Hodakel mentioned how good marketing strategies for your clothing brand will essentially make or break you, especially via social media. Times have changed and so have mediums and platforms and ways of selling products. Do yourself a favor and try "the Gram" and any other outlets akin to it.
Down to the Tee
Sometimes, it just comes down to a tee. Although your clothing line may consist of professional wear, extravagant gowns or luxurious coordinates, don't be afraid to diversify your collection with a branded tee; one that has your impressive logo as the focal point.
Send it out into the universe, even the elites like Gucci and Yves St. Laurent do it. It somehow makes your brand feel more accessible and down-to-earth. Plus, there are a lot of inexpensive and user-friendly t-shirt companies at your disposable. Put them to use, and don't forget; make all your tees statement pieces, so consumers have no choice but to buy them.