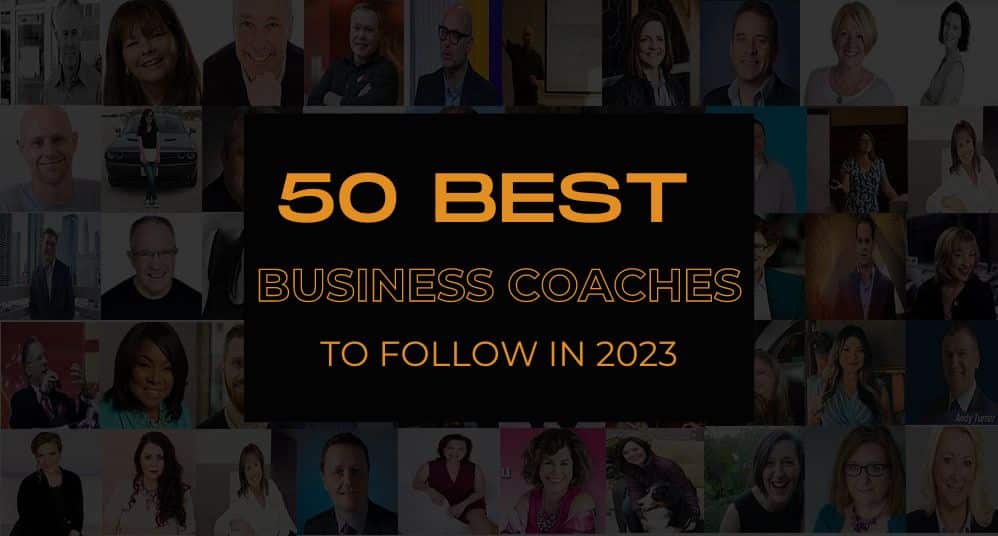 50 best business coaches to follow in 2023. The business of coaching has exponentially grown in the last few years. Amongst the different coaching niches, it is the area of business coaching that takes much of the share of the pie. And it's no wonder because success in business does not happen overnight. It needs investing in the development of the organization and its leaders. That's where business coaches enter the picture.
There are over 55,000 business coaches all over the world. The reason for their massive numbers is because the smart entrepreneurs of today know that they cannot learn just from their mistakes; they should also learn from others.
And this is what business coaches are for. They help creative businesses and entrepreneurs build purpose-driven and profitable processes. You can find the best business coaches for your every need. This coach should be the best fit for your current business state and must have the skills and experience to help you take your business to the next level.
List of The Best Business Coaches to Follow in 2023:
Here is the list of the best business coaches to follow in 2023. If your business needs a little push to get you to the next level or you need someone to bounce your ideas off, you need to bookmark this list.
1. Lindsey Anderson, Founder, and CEO of TrafficLeads.com Build and Monetize Master's program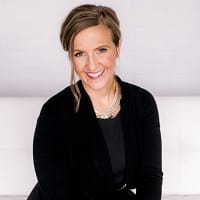 She is the number one expert in helping coaches, consultants, and digital entrepreneurs to build and monetize their businesses. Before focusing on mentoring coaches and consultants, Anderson is the author of the book, the Click Technique. The book has helped and is helping entrepreneurs to properly utilize the web to drive traffic, get leads, and nurture these leads to become their long-term clients. She is one of the best business coaches to follow in 2023.
2. Jay Abraham, Founder, and CEO of the Abraham Group Inc.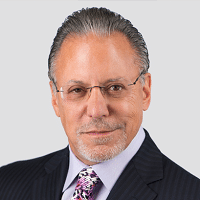 Jay is a proven business leader and a top executive coach in the US. He has spent his entire career helping clients solve complex problems and revamping underperforming businesses. His portfolio is quite fascinating as Jay has dealt with almost every type of business and issue. His approach to coaching is one of a kind, and with his expertise, he was able to gain the respect of many CEO's, entrepreneurs, marketing experts, and best-selling all over the world. Many of his ideas have translated into millions of dollars in profit.
3. Melinda Emerson, America's No. 1 Small Business Expert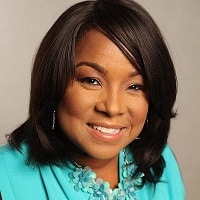 With more than 20 years of experience in bringing her own business to greater heights, Melinda is now an internationally recognized motivational speaker and expert on developing small businesses and in the field of social media marketing. She runs her blog, www.succeed as your own boss.com, where she advises more than three million entrepreneurs each week. She is also a pioneer in social media marketing has created the longest-running live chat on Twitter #Smallbizchat. Forbes magazine recently named her as the No. 1 female entrepreneur to follow on Twitter.
4. Anthony John Amyx, Life, and Business Growth Strategist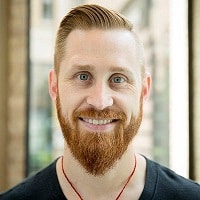 Anthony John Amyx, Entrepreneur and Life & Business Growth Strategist for Leaders and Entrepreneurs. Anthony John Amyx is a respected business coach and a founder of AMYX Media, a personal and business development company. It specializes in teaching and mentoring entrepreneurs and leaders to scale their businesses while keeping the balance between work and life. He received many accolades for his work including a feature in CNN Business Insider. He is also a mentor for Forbes Top Social Media Influencer.
5. Barry Moltz, Entrepreneur, Author, Motivational Speaker on Small Businesses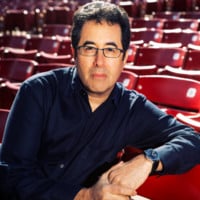 Barry is an expert in helping small businesses unlock their full potential. He has decades of entrepreneurial experience from managing his own business and consulting countless other entrepreneurs. He is also a renowned author. His first book: Need to be a Little Crazy: The Truth About Starting and Growing your Business, has been translated into four other languages. To date, he has written six books, all geared toward helping small businesses to make more profits. Nowadays, he is recognized as a speaker and has guested on countless business shows.
6. Karl Bryan, Coaching Sales and Marketing Expert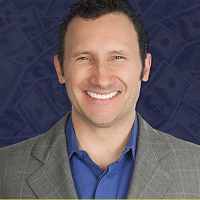 Karl is the CEO of the world's fastest-growing E-Learning Company, Leader Publishing Worldwide, the same company that publishes the E-Learning Marketing System for small business owners. According to many top marketing minds, it is the most powerful client attraction program ever developed. Aside from his company, he is also the founder and Editor-in-Chief of the Six-Figure Coach magazine. This magazine is the only publication dedicated to business coaches and consultants. Karl continues to educate business owners on strategic sales and marketing.
7. John Mattone, Top Executive Coach and Leadership Speaker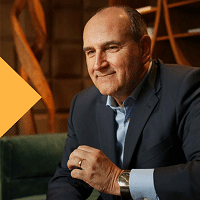 John Mattone is known as the world's number one authority in Intelligent Leadership. He is the top coach and creator of the IL Executive Coaching Process and Certification. His brand of coaching is unnerving that CEOs and Executives can tap into their inner talents and realize the four game-changing outcomes that they can use in business and life: Altruism, Affiliation. Achievement and Abundance or The 4 As. He runs an executive coaching blog that reigns number one in the executive coaching blog all over the world.
8. Erin Henry, the Next Level Game Changer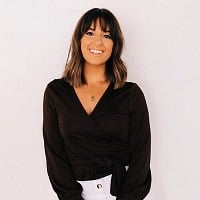 Erin May Henry founded the Game Changer Company in 2018 as a way for her to reach more students with her coaching and her courses. She is an Australian influencer and a digital entrepreneur who has built millions of followers on YouTube and other social media channels. Erin moves into creating a coaching empire, The Game Changer Co., where she helps thousands of early-stage entrepreneurs on how to grow their businesses and spread their messages across. Nowadays, she is working on improving the next generation of thought leaders to rise where they are meant to stand in. This means she helps young leaders prepare to step into the CEO role seamlessly.
9. Sheri Kaye Hoff, Business Coaching and Mindset Mastery Expert
Sherri is a business coach for consultants, coaches, entrepreneurs, and small business owners. She is known as a catalyst for business growth and for inspiring her clients to do massive action about their business. Aside from her coaching business, she is also an author of several books that deal with achieving success and inspiration. She also hosts a syndicated podcast discussing more of the topics in her books. Her unique coaching style and techniques had endeared her to her audiences. Throughout her career, Sherri has coached hundreds of people with thousands more impacted by her programs.
10. Andy Turner, Sales and Marketing Strategist~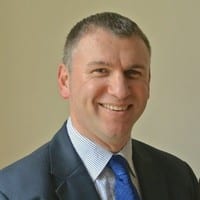 Andy has only a few words about what he does: I find coaches clients. But that means a lot. He helps small business owners to become more profitable. His specialty is in business makeovers, which makes sense because he has 23 years of corporate experience and world-class marketing and sales skills. He is also an author of two highly-acclaimed books that deal with the pitfalls of building a successful business and simple strategies on how to make them grow and earn a profit FAST. Nowadays, he offers one-on-one coaching courses for entrepreneurs and business owners who want to scale their businesses.
11. Brad Sugars, Founder and CEO of ActionCoach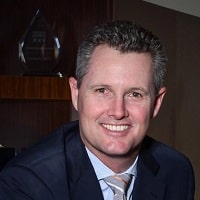 Don't let the slick website fool you because Brad Sugar means business. He started his business ActionCOACH when he was still in his early twenties, and today, the company is recognized as one of the world's leading business coaching firms. With his entrepreneurial instinct, Brad started small businesses and turned them into profitable ventures. It earned him the nickname, "the Turnaround Kid." Armed with the same passion, he turns this skill into a tool to speak to business owners and executives, sharing his tips and advice on sales, marketing, team building, and systematization.
12. Dan Sullivan, Founder, and President of The Strategic Coach Inc.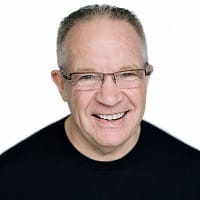 Dan Sullivan is truly and visionary, a trendsetter, and a gifted theoretical thinker. He has more than 40 years of experience working as a motivational speaker, strategic planner, consultant, and coach to business owners and entrepreneurs. Dan is also a prolific author, having written more than 30 publications about business and how to grow it. Nowadays, he is more into strategic coaching and runs a successful coaching program that works with entrepreneurs to unleash their potential in work and life.
13. Melissa Dawn, Speaker, Coach, Author of CEO of Your Life and Business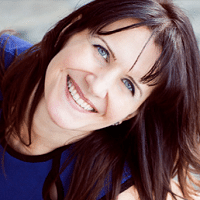 Melissa is a renowned speaker, author, and coach with certification from Certified Professional Co-Active Coach (CPCC), and others. As a life coach and business coach, she helps many entrepreneurs to build a business that fits their values and the lifestyle that they crave. Her specialty is in helping people to transition from their day jobs into being an entrepreneur of a business they are passionate about. She has also written a book on entrepreneurship, and her company is named one of HubSpot's Best Coaching Services for 2019.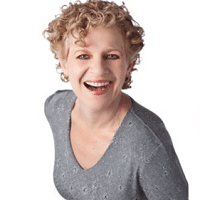 Loren Fogelman is a keynote speaker, and one of America's top-ranked business coaches. She was named as one of the Top Coaches in HubSpot's annual list for two consecutive years, 2018 and 2019. Being a keynote speaker, Loren has delivered workshops and talks across the US. She is also an expert in pricing strategy and sales, particularly for small businesses. Her coaching service is geared towards service-based entrepreneurs who want to increase their revenue with less time. She teaches more about moving away from the dollar-per-hour business model to the value-based model.
15. Robert Viney, Business Coach, and Entrepreneur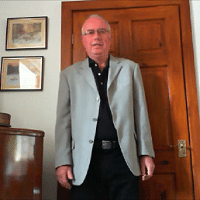 Robert Viney is a successful business coach and entrepreneur. He founded Prestige Business Coaching to help anyone who wishes to make great success in their ventures with highly effective business coaching programs. He is now focused on sharing his knowledge and experiences with other business owners to think smartly and more creatively about their business and to act more smartly to create better sales and higher profits with less effort and less stress.
16. Tommi Wolfe, the Startup Expert
Tommi Wolfe can help startups to market their product or service, increase their sales, or find clients. She is a seasoned CEO, business leader, and successful serial entrepreneur who has plenty of accomplishments on her right. With her business experience, smarts, and credentials, she mentors business owners and entrepreneurs to achieve their goals. She helps transform the business into a sustainable, competitive, and profitable one.
17. Ian Brodie, How to Get More Clients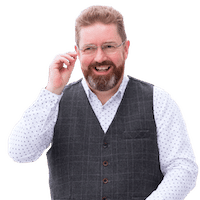 Ian is working with consultants, business coaches and other professionals to help them attract and win more clients without the pain and expense of traditional marketing. Get the latest blog posts on how to get more clients for your business consulting or coaching business from best-selling author Ian Brodie.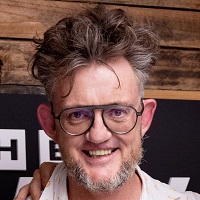 Michael is an author of five bestselling books, including The Coaching Habit, Do More Great Work, among others. He is a champion for coaching as a means to develop leadership and culture change. He has taught more than 80,000 executives from the world's leading companies and was named the first Canadian Coach of the Year. One of the best business coaches to follow in 2023.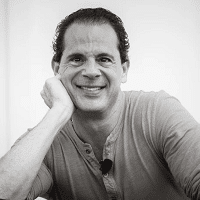 Paul Marinelli spends his days traveling all over the world to teach business people and entrepreneurs on unleashing their true potential. He shares his life-changing message in workshops, retreats, webinars, and coaching services and dabbles in training others to be skilled personal development coaches and speakers. He has shared the stage with the likes of John Maxwell, Jack Canfield, Zig Ziglar, and many others.
20. Rieva Lesonsky, Columnist on Small Business Trends and Coach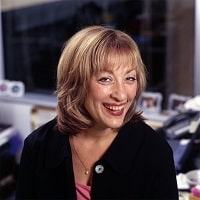 Rieva is a columnist for a publication that covers employment, retail trends, and women in business. She is also the president and founder of GrowBiz Media, a content and consulting company catering to small businesses and entrepreneurs. She has appeared in local and national television shows and is also an author of several books about small businesses. Armed with these skills and experience, she offers several coaching and mentoring programs.
21. Dave Bailey, Founder Coach, Investor, and Entrepreneur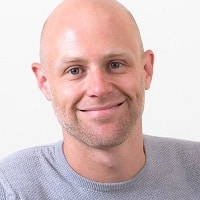 If there is someone who knows what it feels to be at the top, it's Dave. With over ten years of experience working in the trenches, he knows what he is talking about. That is why he developed coaching programs for CEOs. He helps them acquire a new perspective and skills to help them stay in control. Aside from being a coach, he has co-founded and managed several companies and invested in multiple startups.
22. Alycia Wicker, Business Coach for Creative Entrepreneurs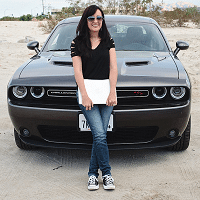 Alycia is an interior design business coach who helps interior design professionals leverage their businesses with online marketing strategies. She has more than 19 years of experience as an interior designer. She is a self-proclaimed mentor for visionaries who need extra nudge and guidance in growing either to scale their business or find their purpose. She runs her own blog discussing varied topics like spirituality, entrepreneurship, and many more.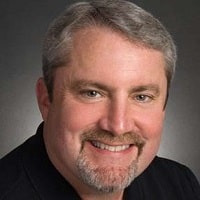 Glenn Smith worked on his family's business until he became a successful businessman himself. With his skills and experience, he started his own successful coaching business. For more than 20 years, he has been coaching business and organizational leaders all over the world. He also taught leadership and organizational leadership in many universities in the US. One of his famous works is the Business Acceleration Process, a proven system that helps entrepreneurs grow their businesses and balance their lives. He is one of the best business coaches to follow.
24. Adetiloye Adedayo, International Business Planning Consultant, Enterprise Developer, Capacity Builder, Public Speaker, Published Author, Serial Entrepreneur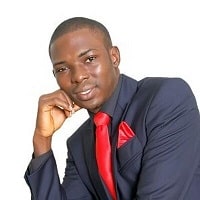 The multi-hyphenated Dayo is a thoroughbred Business Development with a passion for entrepreneurship and enterprise development. As an experienced entrepreneur, he helped business startups and turnaround by providing his unique insight into mentoring leaders in whatever field they played. Dayo helps them to discover, develop, and fulfill their business potential.
25. Matt Ward, Serial Entrepreneur, Startup Advocate, Business Coach
Matt's expertise is working with startups, building and selling 7-figure businesses, and consulting with world-leading experts in the expanding fields of AI, space, augmented and virtual reality, and many more. He is a leading expert on all thing eCommerce, Amazon, marketplaces, network effects, etc. Matt is also a sought-after advisor for startups who are looking for a competitive edge. One of the best business coaches to follow.
26. Lizzie Moult, Marketing and Mindset Mentor, Podcast Host, Speaker, and Founder of Business Basecamp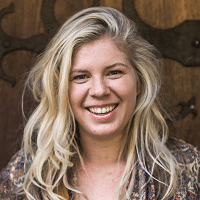 Lizzie is an Australian whose expertise is in helping entrepreneurs unleash their natural talents and take their business to the next level. As a marketing and mindset mentor, she has worked with entrepreneurs and business owners to grow and expand their businesses with confidence and spirit. She founded her business with a combination of practical, soulful strategies and spiritual goodness.
27. Arlene Klein, Entrepreneur, Project and Marketing Manager, and Online Business Manager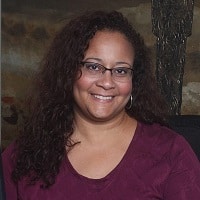 Arlene partners with business owners within the health and wellness community to achieve goals. Her objective is to assist people to find their freedom and potential. Her background is in business management, and with her degree in Health Service Administration, she helps health and wellness professionals. She blogs about various business topics and how to achieve freedom in their business.
28. Dave Labowitz, Business and Leadership Coach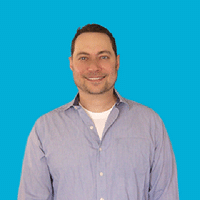 Dave's work as the right-hand executive to the CEO has given him the skills and experience in setting the standard for great culture, how to train and retain high-performing employees, corporate strategy, and many more. He decided to shift his focus to business and leadership coaching. His goal is to help others grow and create a great business that will lead to a happy and fulfilling lifestyle.
29. Karen Skidmore, Business Coach, Marketing Mentor, and Profit Catalyst
Kae is a marketing consultant and business growth advisor who has more than 25 years of business experience. She started with small businesses, professionals, and experts specializing in selling services, group programs, online products, teaching them how to scale their business while maintaining their lifestyle. She runs the "Women's Enterprise Programme and recognizes as a support advisor for Business Link. Today, her focus is on working with clients to create True Profit businesses. She is one of the best business coaches to follow in 2023.
30. Julie Keyes, Business Adviser, Presenter, Coach. Exit Planner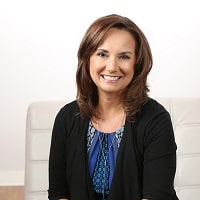 Julie Keyes is the owner and founder of KeyeStrtegies LLC and an entrepreneur in her own right. With her experience, she understands the demands of the job on business owners and how hard it is to balance their work and lifestyle. With such an outside perspective, she decided to go into mentoring and made a career shift as a business adviser. Nowadays, she is a speaker at many conferences delivering her exit planning strategies.
31. Rob Carol, Executive Business Coach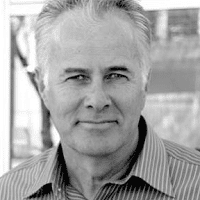 As a business coach, his concentration is on five key areas, and the emphasis on these areas depends on your needs are the type of business you have, and your goals. He helps business owners and entrepreneurs to spend less total time working and making more money and put the fun back into their business and life.
32. Jackie Nagel, Synnovatia, Small Business Growth Strategies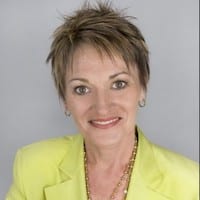 As a small business coach & strategist, Jackie Nagel at Synnovatia provides innovative business growth and performance strategies to help entrepreneurs and small business owners challenge the status quo, nurture the maverick within, align actions with goals to take big leaps forward, and quickly achieve measurable results.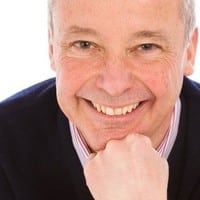 Chris is a Bristol-based business coach with over 30 years of experience in advising companies on their strategic, sales, and marketing issues. He has hands-on experience in managing his successful businesses, all of them profitable. He ventured into coaching in 2003 after finishing from a prestigious coaching academy. He is a certified coach and helped hundreds of UK and foreign-based businesses and individuals in overcoming challenges and making dramatic changes in their performance.
34. James Kademan, Business Coach, Podcaster, Author
James Kademan offers business coaching through his company, Draw In Customers Business Coaching. He is based in Madison Wisconsin and routinely conducts talks about small businesses and their growth. He also hosts a podcast where he chats up with guests and answers questions on his program.
35. Zac de Silva, Business Coach New Zealand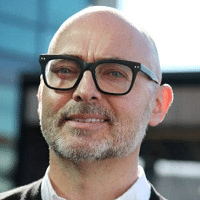 Zac started Business Changing in 2011. Today, he concentrates on being a business advisor and has helped more than a thousand clients with his unique style and down-to-earth, practical advice. With plenty of accomplishments during his stint in the corporate world, Zac is armed with skills and experience on the softer side of the business.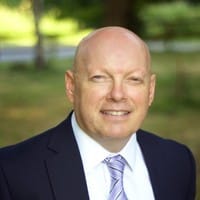 Working in many successful companies, Nick gained extensive experience in defining and delivering growth strategies. Along the way, he has acquired vast knowledge in marketing, sales, operations, finance, HR, and IT. Nowadays, Nicks's focus is more on helping business owners to be flexible, straightforward, and understanding. He offers business coaching, business consultancy, and business training, devising a manageable, low-risk solution for their needs.
37. Nigel Azzopardi, Business Coaching for Entrepreneurs
Nigel is an experienced Business & Performance Coach, helping entrepreneurs attain the lives they always dreamed of. He also helps business owners to get their focus so that they can make more money in less time. Nigel is based in Surrey, UK.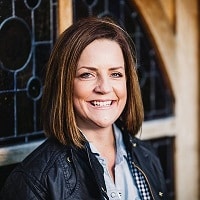 Natalie is a top business coach in the UK. She has successfully mentored business owners and entrepreneurs to boost their incomes to six figures. Her goal is to help her clients gain financial independence and give them a flexible lifestyle. She also helps them step out of their comfort zones and learn to have a work-life balance.
39. Alan S. Adams, Award-Winning Business Coach, Bestselling Author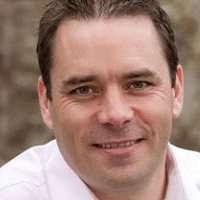 Alan S. Adams is an award-winning business coach, a bestselling author, and UK Top 50 Growth Advisors and Coach of the Year. He has worked with a wide variety of sectors. Still, he specializes in small businesses and creative businesses like graphic design all over the UK. He helps them grow their profits and develop their business.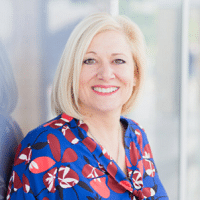 Jo James is based in London and was the creator of AmberLife in 2009. This organization is meant to give its members' confidence boost to create a profitable business and enjoy life. She also teaches them strategies on how to sell their services and products effectively to enable them to grow their business. Her more than 25 years of experience make her an expert in her field.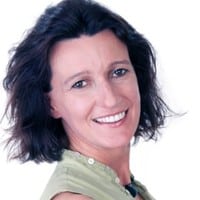 Georgina has more than 25 years of experience working in many large companies across Europe. There she handles different positions that equipped her with the courage and skills to venture into business coaching. Armed with every possible certification possible to pursue her passion, she is now a well-renowned coach in Ireland.

42. Stuart Allan, Businessman and Business Coach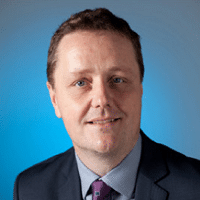 As a business coach, Stuart is passionate about the virtues of business coaching. After his stint in managing a food business, he sets his sights on business coaching. He has worked with all types of businesses across the South East, using his own experience to help them with what they need to expand and achieve work/life balance.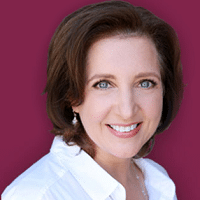 Carrie is not always a business coach. She has a degree in Economics and spent 15 years working on Wall Street. In the early 2000s, she found herself working as a productivity coach. Carrie changes her business to Carrie Thru and, ultimately, to Carrie Greene Coaching. Her coaching aims to help entrepreneurs to make money without sacrificing their life.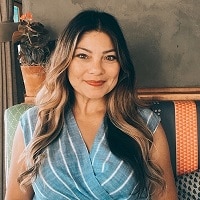 Her goal is to awaken the genius within her client one conversation at a time. She helps entrepreneurs and individuals to visualize and execute at their highest level of potential. Through her coaching, entrepreneurs can scale their business while keeping their flexible lifestyle.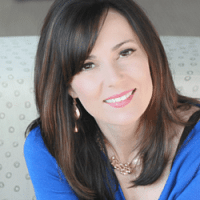 Missy works with owners, entrepreneurs, and executives from small businesses, sales teams, and community groups who want to become better leaders. With her successful career in sales, she shifted to coaching to spend more time with her family. As a leader, she helps her clients embrace their circumstances and find the highest and best outcome for any situation.
46. Liz Scott, Small Business Marketing Coach, and Marketing Mastermind
She is known in the business community as the Business Firestarter because she catapults clients to extraordinary results and growth. She is a business and marketing coach with over 25 years of experience in handling various executive positions. Liz is recognized as an award-winning growth strategist, international speaker, author, panelist, and strategist.
47. Brook Mc Carthy, Sydney Business Coach, Trainer, and Speaker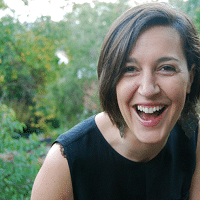 Brook is a digital marketing trainer and business coach who loves the art and science of communications, persuasion, and influence. She concentrates on teaching small business owners how to leverage these three to maximize their online reach.
48. Bekka Prideaux, Business Coach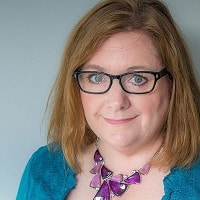 Bekka has spent the last 30 years as a project manager, leader, and coach. She uses her experience gathered across a broad spectrum of functions in a wide range of industries. By listening to her clients, she helps them have a different way of thinking and creates a framework that will help them unlock their thinking and potential.
49. Becky Feigin, Business Coach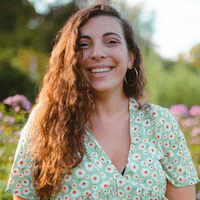 A social media expert who turned her passion for connection into a business. What drives Becky? "As a coach, my passion lies in helping new coaches really hone in on their area of expertise."

50. Kayla Brissi, Marketing Strategists, Bestselling Author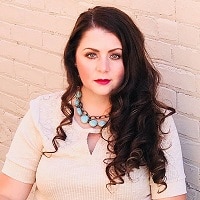 Kayla is a holistic life coach, healing practitioner, marketing strategist, author, and speaker. Committed to living her freedom-based lifestyle by sharing her expertise, skills, and message with others. She empowers others to be the best and live the lives of their dreams.
Ready to find the best business coach that is right for you? Use this list as your reference, check their websites, and contact a few of them before deciding on the one that is right for you. It might be an investment but getting the best business coach can make a big difference between success and failure.