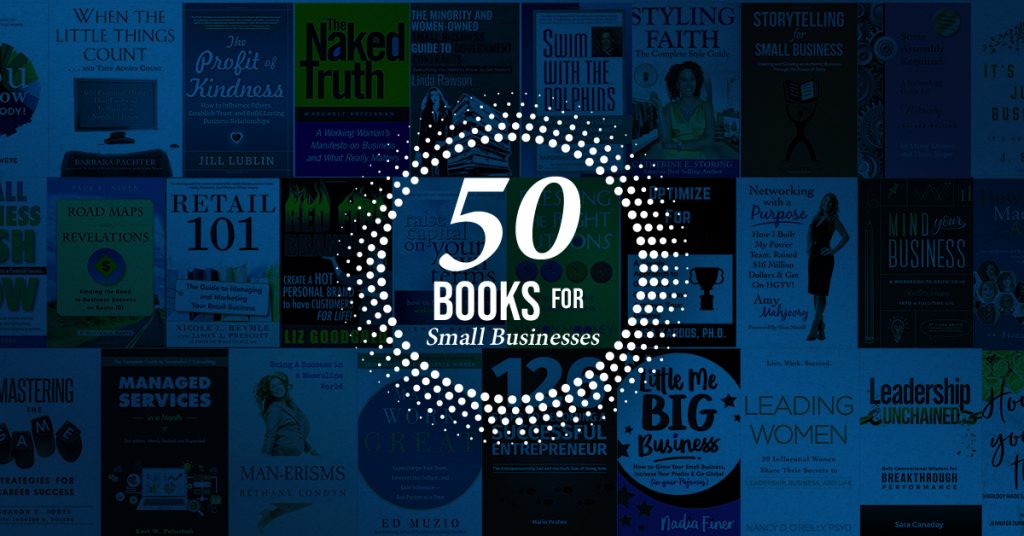 Top 50 books for small businesses and entrepreneurs. In the wide world of business, so much emphasis is put on what's "Bigger." It's good to have a large, successful business, of course, but no business becomes the company of your dreams overnight. Everyone starts somewhere. Maybe you're in the early stages of building your business—you've worked hard, stayed dedicated, and you know there's a vibrant market out there just waiting for your great idea! However, you may not be sure where to go from here; hard work and passion got you this far and will carry you even further, but maybe you're looking for something a little extra, some help to push you in the direction you need to go.
Look no further! Countless entrepreneurs just like you have been in your shoes before, and many of them are willing to help.
List Of Top 50 Books for Small Businesses And Entrepreneurs
Here are the top 50 books for small businesses and entrepreneurs to aid you in your small business ventures—whether you're looking to expand your horizons or keep it small-time, these experts know the ins and outs of success in businesses of all sizes and are more than willing to share their wisdom in the hopes that others may follow their dreams.
1: Hire Women: An Agile Framework for Hiring and Retaining Women in Technology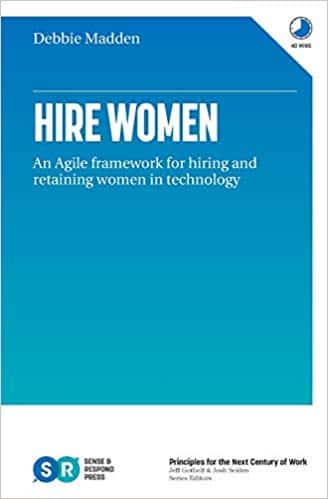 Diverse teams are more productive than homogenous ones. Despite decades of effort, many tech teams are failing at hiring and retaining women. The reason: we're looking in the wrong place. Hiring women doesn't start with recruiting. It begins with creating a work environment that's safe and equal for all.
By reading this book, you will learn an agile, iterative framework for hiring and retaining women that's practical and easy to use for any team, big or small. Written by Debbie Madden, CEO, and founder of Stride Consulting, two-time Inc 500 CEO, and serial tech entrepreneur, this book draws on Debbie's decades of experience hiring and retaining women. It's one of the top 50 books for small businesses and entrepreneurs.
2: Optimize for Victory: A Simple Approach to Overcome Challenges and Achieve Your Dreams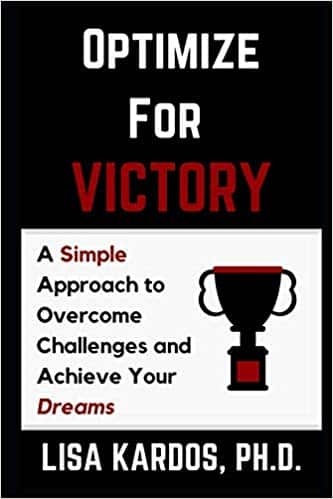 In an engaging and conversational style, Dr. Lisa Kardos teaches you how to reframe your thinking using simple engineering principles (note: anyone can do it). This unique and straightforward approach is the critical step to "optimize for victory" in your life and career.
Building on the framework presented in the book, Dr. Kardos tackles issues that thwart our success, such as discouraging voices, self-doubt, complicated relationships, the troubling aspects of goal-setting (including surprising research), and the challenges of staying on course to achieve our goals and dreams.
3: Disrupt-Her: A Manifesto for the Modern Woman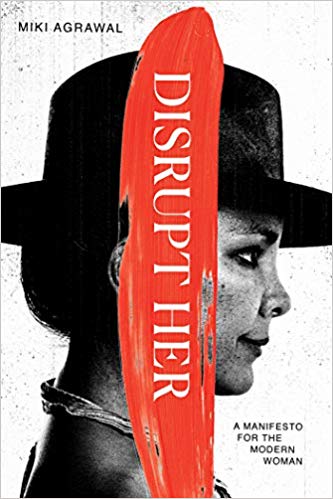 Miki Agrawal is a social entrepreneur who uses creativity and disruptive innovation to challenge the status quo and change the culture. She is the founder of several acclaimed social enterprises: Wild, Thinx, Icon & Tushy (collectively valued at over $150 Million.) Her most recent book, Disrupt Her just hit bookshelves in January 2019 and become a part of top 50 books for small businesses and entrepreneurs.
This manifesto galvanizes us to action in 13 major areas of our lives with as much firepower as possible. These are the credos we live by, the advice we give to friends, and the tenets we instill in our companies and peers daily. Stories of badass female movers and shakers are shared in this book too to provide you with an extra jolt of "I've got this." It's a whole-body F*CK YES to your work, your love, your relationships, and your mission–while doing it all authentically, unapologetically, and with full integrity.
4: Leading Women: 20 Influential Women Share Their Secrets to Leadership, Business, and Life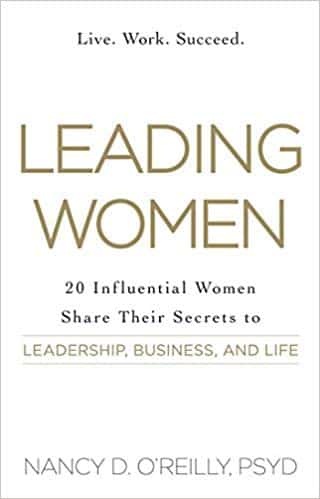 Stop waiting around for the career–and life–that you deserve and start taking the reins! Leading Women shows you how to claim power and respect, conquer your internal barriers, and change the world by helping other women do the same.
Featuring stories from twenty nationally acclaimed female leaders, this empowering guide by Dr. Nancy O'Reilly offers real-life advice for breaking free of the predetermined roles in the business world and life.
Powerful women such as New York Times bestselling author Marci Shimoff, advocacy leader Gloria Feldt, and Emmy-winning television host Aurea McGarry describe what it's like to go beyond their comfort zones, hold their own in a male-dominated environment, and take control of the situations that keep many women from achieving their goals. With the guidance of these influential, resourceful leaders, you'll maximize your power, exceed your business goals, and establish a network designed to support and celebrate your fellow women.
5:  Storytelling for Small Business: Creating and Growing An Authentic Business Through the Power of Story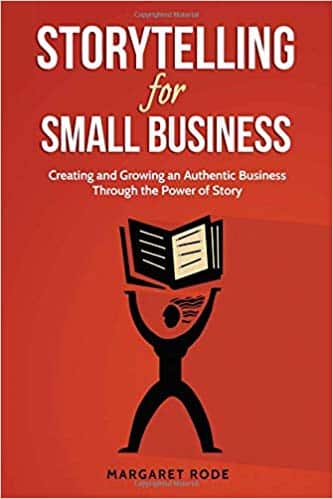 Whether you're a solopreneur, purpose-driven business, compassionate entrepreneur, or are just hoping to offer your skills and gifts to make something in the world a little better, your story can help you stand out, create a genuine connection, and grow your business.
Storytelling for Small Business is a refreshing, friendly introductory guide to using the power of story—sharing your own stories and inviting those of your audience—to attract and build relationships with your ideal clients. Rather than just another book on "crushing it" with formulaic sales tactics, in this book by Margaret Rode, you'll learn why stories are more powerful than facts and figures.
6: Some Assembly Required: A Networking Guide for Women – Second Edition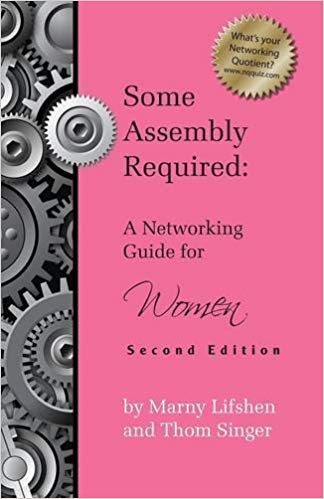 In this second edition, Thom Singer and Marny Lifshen update their award-winning content customized for women in the workplace. Some Assembly Required: A Networking Guide for Women is the ideal book for women in any industry who know that their success is tied to people. This book is a practical guide packed with useful tips, creative techniques, and real-world stories that are relevant to women today. It is written so that every woman will benefit from reading it regardless of profession, age, location, or stage of life. It inspires women who are not active networkers to make it a part of their lives and helps those who do currently network become even more effective.
7: You Know Everybody!: A Career Girl's Guide to Building a Network That Works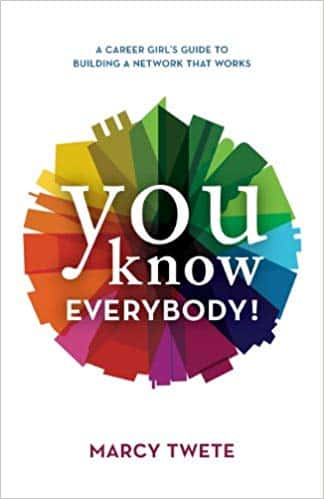 You Know Everybody! A Career Girl's Guide to Building a Network That Works recognizes that to achieve success in business, women must have a network that connects them regularly to both key people and opportunities that will help them succeed in business and life.
In today's business world, networking has become a four-letter word. Even some of the biggest names in business admit to being nervous about networking. In You Know Everybody! Marcy Twete debunks the common myths of networking for women and guides readers step by step through the process they'll need to strategically build a network. Remove fear from the equation and finally get the tools to network with power and confidence.
8: How They Made It in America: Success Stories and Strategies of Immigrant Women: from Isabel Allende to Ivana Trump, to Fashion Designer Josie Natori, Plus More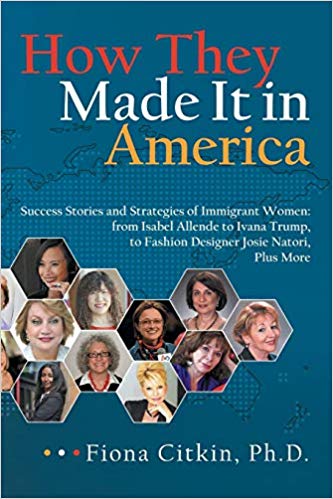 9: Swim with the Dolphins: How Women Can Succeed in Corporate America on Their Own Terms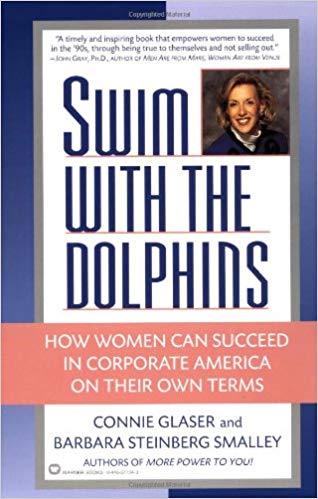 Based on interviews with female managers, and featuring helpful charts and lists, Swim with the Dolphins is an intelligent blueprint for managerial achievement written by Connie Glaser and Barbara Steinberg Smalley. It presents new techniques for success in corporate America that rely on traditional "feminine" strengths–nurturing, caring, motivating, and other characteristics that empower managers and help employees thrive.
10: Lead Like A Woman: Your Essential Guide for True Confidence, Career Clarity, Vibrant Wellbeing, and Leadership Success
Lead Like A Woman guides women to see more of who they really are, and get more of what they truly want. Based on the award-winning leadership development program, this journey uncovers the stories that hold women back and gives them the evidence-based roadmap to create the career and life they long for. From seeking more confidence to building a personal brand, leveraging mentors and sponsors, and creating vibrant wellbeing, this book is the permission slip women have been waiting for.
Brilliantly researched and passionately written by Michelle McQuaid and Megan Dalla-Camina this book is packed with coaching playsheets to enable action. Lead Like A Woman is a guidebook that will create both a personal and workplace revolution in how women live and lead.
11: Resilience: Navigating Life, Loss, and the Road to Success
Lisa Lisson, known for being the first female and first Canadian President of FedEx Express Canada, leads a team of over 6,000 employees coast-to-coast specializing in international and domestic courier solutions. In her book, she shares her struggles, both personal and professional.
Part leadership guide, part memoir of loss, and part personal empowerment primer on how to achieve your goals no matter what the universe throws at you, Resilience is an inspirational story about how to rise to the top in a man's world, triumph over adversity, lead a fulfilling life, and live each day with purpose and gratitude.
12: Styling Faith: The Complete Style Guide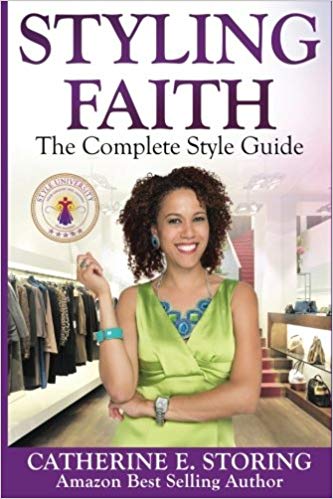 Create your own unique runway style with Styling Faith: The Complete Style, a guide for fashionistas everywhere. This book is for women who have faith, great style, and women entrepreneurs who are looking for the right look to show the world who they are. This isn't an ordinary style guide.
Written by Catherine E. Storing, this book takes a holistic and God-centric approach to beauty. It focuses on the natural grace and beauty that all women have. The book explores how to maintain a healthy view of your body in a world run by unrealistic expectations of beauty. It looks at the relationship between the heart, history, and the relationship between you and your body. It seeks to counter the unrealistic images of the female body. It's one of the top 50 books for small businesses and entrepreneurs.
13: Red Fire Branding: Creating a Hot Personal Brand so that Customers Choose You!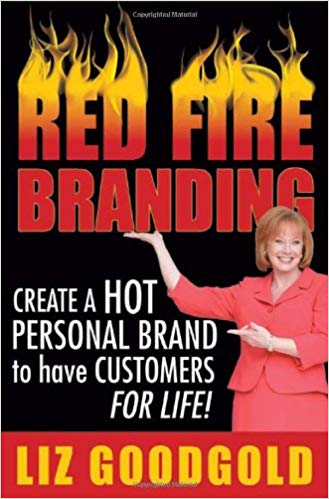 In Red Fire Branding, Liz Goodgold directs her works toward the business-to-business market to help small business owners, entrepreneurs, sales professionals, or anyone who is looking to create an indelible image. She offers quick and easy techniques that business owners can learn today and implement tomorrow by presenting readers with immediate, actionable solutions coupled with in-the-trenches insights delivered in a concise and cut-to-the-chase format.
This book will spark new ideas that will drive sure-fire results. Learn the super hot secrets and blistering business concepts that have brought success to athletes, authors, consultants, newsmakers, and even chefs.
14: Small Business Cash Flow: Strategies for Making Your Business a Financial Success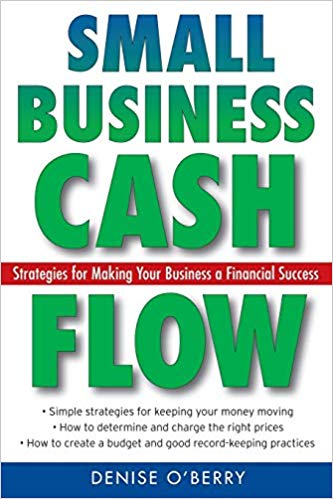 Many small business owners don't understand the importance of maintaining a healthy cash flow. More than anything else, cash flow determines the success or failure of a small business. Small Business Cash Flow by Denise O'Berry covers all the basics of cash flow, from selecting a great accountant to keeping money flowing in and out of your business, to budgeting and record-keeping. Denise has been helping companies put their plans into action to make change happen for twenty years. It's time for you to get yours and take control of your cash flow!
15: Engaged: The Neuroscience Behind Creating Productive People in Successful Organizations (The Neuroscience of Business)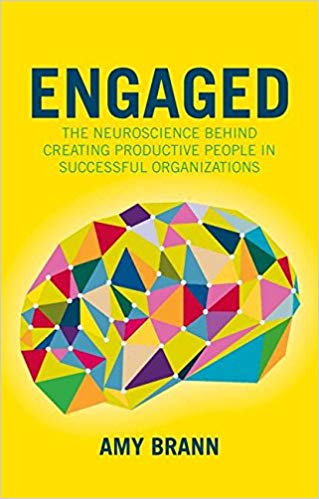 Our brain is central to everything we do. Neuroscience is the discipline that is rapidly gathering more data about how our brains work. The premise of Engaged by Amy Brann is that by understanding more about how we work, we can create organizations that both enable us to work better and enjoy that process.
16: The Total Package: 5 Keys to a Profitable Personal Brand
The Total Package is precisely what it says it is, the total package; it won't take you long to read, but it also has all of the most insightful and savvy tips about seeing yourself and your brand in a renewed light.
Personal Brand & Image Expert JuliAnn Stitick is a 'cut to the chase' kind of woman who doesn't like to waste time, so in this book, she has made it simple and clear how to up-level your personal brand. She's cherry-picked the key elements that are most critical to developing a successful personal brand—a brand that will attract, engage, and monetize! For 20 years, Juliann has coached successful leaders, entrepreneurs, and executives using her secret sauce of strategic, heart-centered insights,  and she generously shares them in this book. Another book form the top 50 books for small businesses and entrepreneurs.
17: 101 Ways to Have a Business and a Life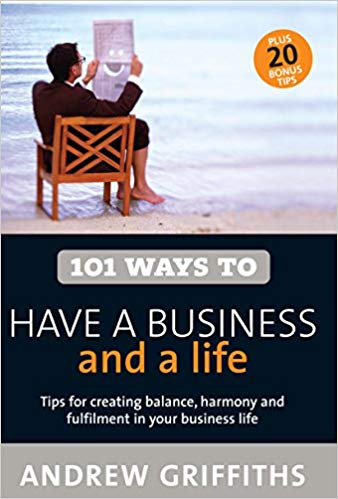 Become the boss in your life and your business with this collection by Andrew Griffiths filled with tips that you can implement quickly and with little or no cost! 101 Ways to Have a Business and a Life is a guide filled with simple, practical, and easy-to-apply ideas that will help business owners identify the main reasons behind their lack of work-life balance and, most importantly, how to fix it. The experiences, tips, and coping mechanisms of thousands of business owners around the world are all compiled into one easy reference that can get even the most out-of-control business owner back on track.
18: Leadership Unchained: Defy Conventional Wisdom for Breakthrough Performance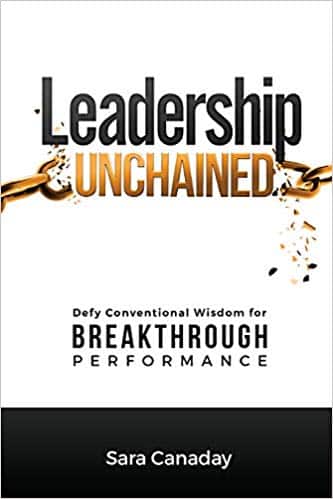 What if the leadership practices we've worked so hard to master are now getting in the way? In fact, what if they are actually holding us down and preventing us from leading for growth and innovation? Forget "what if." It's happening. In Leadership Unchained, Sara Canaday offers a unique perspective that helps modern leaders break free from the chains of conventional wisdom and blaze new trails toward even greater success. If you're a current or future leader, this book is one of the top 50 books for small businesses and entrepreneurs and this book can become your game-changing guide to the new era of revolutionary leadership—the kind that's no longer tethered to standard operating procedures in our chaotic, digitally overwhelmed world.
19: Micro-Entrepreneurship For Dummies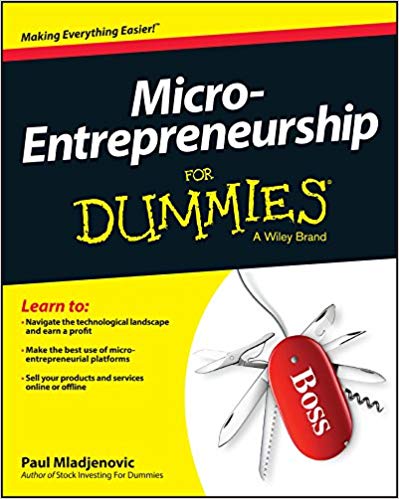 The media has named the growing trend toward micro-entrepreneurship "the Rise of the Creative Class," "the Gig Life," or "the freelance economy." All of those refer to the nearly 4 million workers who were self-employed this past year, and millions of others who currently supplement their income with freelance work.
Micro-Entrepreneurship For Dummies shows you how to navigate this confusing technological landscape in order to make a contributable profit. In this book written by Paul Mladjenovic, you will learn how to make the best use of micro-entrepreneurial platforms with helpful advice that includes information on signing up for and selling products on websites such as Airbnb, Craigslist, TaskRabbit, Uber, and Etsy.
20: Zipline to Success: Fast-Track Marketing Strategies to Accelerate Your Sales and Profits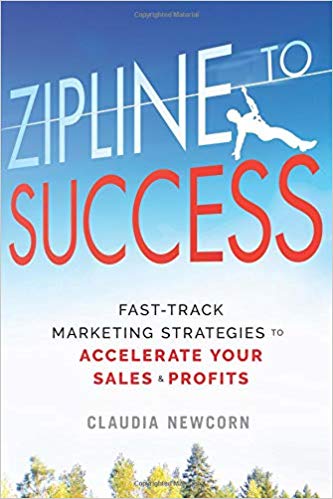 Do you want to accelerate sales and profits for your business? Do you want to gain a genuine competitive edge? Zipline to Success will teach you everything from marketing on a shoestring budget to mastering your social media presence.
Claudia Newcorn will help you transform your marketing outcomes from so-so to spectacular! The proven Zipline to Success system has helped hundreds of companies zip over roadblocks, avoid costly mistakes that could kill their business, and further their success.
Whether you're a start-up or an existing company, discover smart, practical, easy-to-use strategies, creative solutions, and "big company" insider secrets and tips that reveal how to fast-track your marketing, measure outcomes, and quickly course correct when your buyers shift gears.
21: Roadmaps and Revelations: Finding the Road to Business Success on Route 101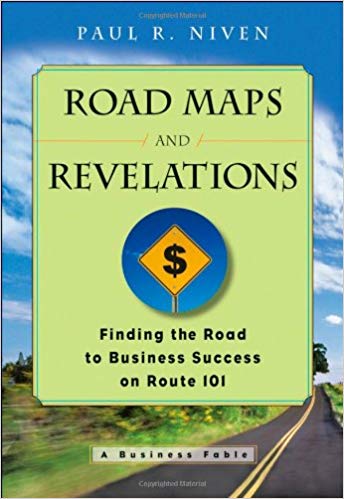 In this "Business Fable" by Paul R. Niven, Rory Newman has only five days to develop, formalize, and deliver a winning strategic planning process for his company in the midst of a major shake-up. Rory planned to use a leisurely drive down the 101, en route to his wife's family reunion, to gather his thoughts, but things change when he halfheartedly agrees to pick up his wife's second cousin Sydney Wise from the airport. To his astonishment, Sydney turns out to be a strategic planning guru, entrepreneur, and Rory's rescuer.
Discover, along with Rory and Sydney, what strategic planning is really about, why it is important, and how to develop a simple yet powerful strategy your company can use to set it on the course to success. Roadmaps and Revelations: Finding the Road to Business Success on Route 101 uses an entertaining storyline to walk you through the daunting process of creating a successful strategy. Sprinkled with practical examples and workable solutions for business executives, managers, and consultants, this motivating fable will put you on track toward creating a strategy for sustainable success.
22: Retail 101: The Guide to Managing and Marketing Your Retail Business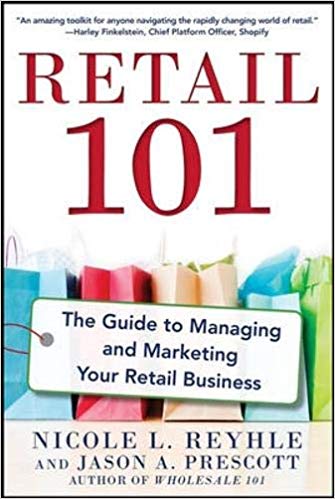 Whether you're a seasoned merchant or retail newbie, Retail 101 is the guide you need to successfully manage, market, and grow your retail business, brick, and mortar or online. From Nicole Reyhle (founder of Retail Minded) and Jason Prescott, two of today's top retail thought leaders, Retail 101 serves both as a strategic planning guide and as a hands-on practical reference that answers your critical questions along the way.
23: 50 Marketing Secrets of Successful Women (2017)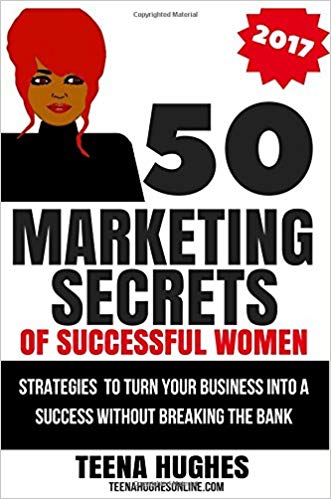 Thrilled with the abundance of women starting businesses of their own, Teena Hughes decided to take all of the knowledge she's gained in her years as a business owner, marketing consultant, training course developer, and mentor, and compile them into a single, easy-to-follow guide. Packed with wisdom and top-notch strategies from dozens of successful businesswomen, 50 Marketing Secrets of Successful Women is the definitive guide to launching, and maintaining, the successful business of your dreams. It's one of the top 50 books for small businesses and entrepreneurs.
24: Business Networking – The Survival Guide: How to Make Networking Less About Stress and More About SuccessBusiness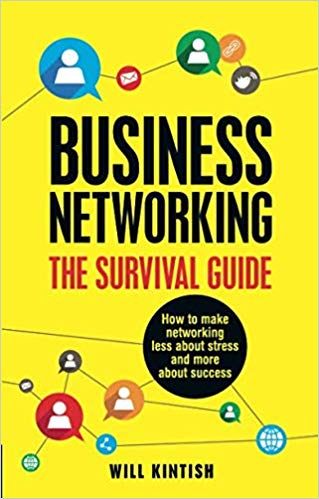 What's stopping you from networking? You know you need to do it and, like most people, you probably hate it.
Business Networking – The Survival Guide helps you overcome all your fears and concerns. Start navigating the networking jungle like an expert as you build your confidence, raise your profile, create new connections, strengthen your support network, and open up exciting new opportunities.
Effective networking – both in-person and online – has never been more vital. This indispensable, friendly guide by Will Kintish will take you to step by step through the whole process so you can quickly master the skills you need to create and maintain a strong network. Networking may be necessary, but it doesn't have to be stressful.
25: Managed Services in a Month: Build a Successful, Modern Computer Consulting Business in 30 Days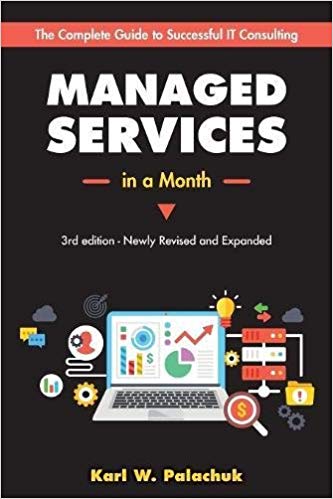 Karl W. Palachuk's ultimate do-it-now guide to getting started in Managed Services now includes ten new chapters on topics like Cloud Services, bundling, and more! Whether you're a NEW Computer Consultant or an experienced technician making the move to managed services, this is the perfect book for you!
This book includes step-by-step instructions for creating service offerings, reformulating your business, creating service agreements, and more! Downloadable content includes forms, checklists, and spreadsheets you can customize for your business.
26: Pressing the Right Buttons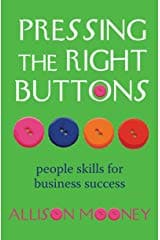 It may be a wired world, but having good people skills is still an absolute requirement for business success. In order to achieve your business goals, you need to be able to navigate relationships with a range of people and communicate with them positively. In Pressing the Right Buttons, Allison Mooney provides a simple tool to help you master your networking and business relationship skills, and you'll come away with a greater understanding of both yourself and the people around you.
27: 50 Billion Dollar Boss: African American Women Sharing Stories of Success in Entrepreneurship and Leadership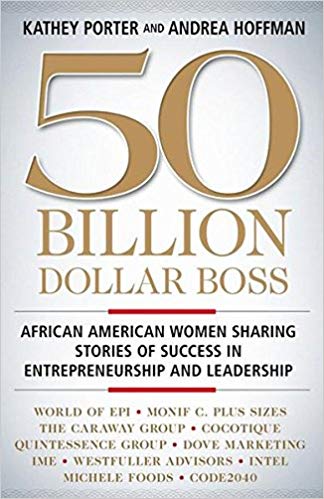 For too long, there have been few "blueprints" for young women entrepreneurs—particularly African-American women entrepreneurs—to follow. While women are starting businesses in unprecedented numbers, many African-Americans are first-generation entrepreneurs, and there have been few role models for them to emulate and learn from.
African-American women continue to excel and shape society across industries. From Kathey Porter and Andrea Hoffman, 50 Billion Dollar Boss highlights several African American women entrepreneurs and leaders, recognizes them for their business acumen, examines how they creatively solved business challenges, and identified opportunities to grow and sustain their businesses.
28: From Zero to Zen: Secret Keys to Nurturing Your Numbers and Finding Financial Flow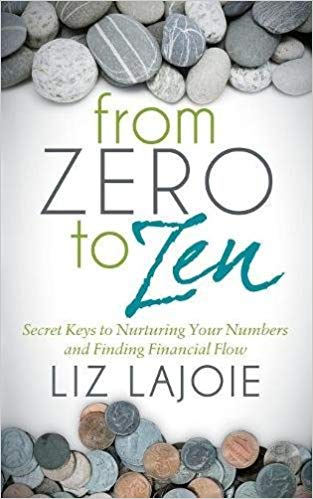 Are you frustrated with your finances and ready for a painless solution? Is your coaching or creative business ramping up, but your bookkeeping gets you down? Do you cringe when you have to deal with your finances and wish it could just be easy? From Zero to Zen shows you how to manage your money, so your business is fabulously successful. Liz Lajoie will show you how to handle your business finances and teach you exactly what to do and when, so you can take your business to a whole new level!
29:Mind Your Business: A Workbook to Grow Your Creative Passion Into a Full-time Gig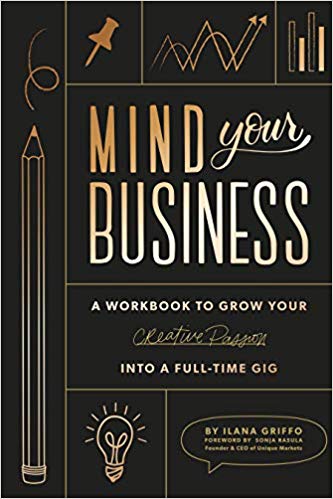 Author Ilana Griffo shares the approachable formula that helped turn her side-hustle into a six-figure design studio. From first steps to long-term planning, Mind Your Business includes inspiration and advice from successful entrepreneurs, a branding template for professional polish, tips to build a successful & engaging online presence, budget & tax tools to keep your business in the black, and much more, much more.
Mind Your Business is for creative spirits, list lovers, go-getters, and driven entrepreneurs. It's the training wheels for your business—a sidekick, a reference, a guidebook, and the fuel for your creative journey. It is one of the top 50 books for small businesses and entrepreneurs.
30: Raise Capital on Your Own Terms: How to Fund Your Business without Selling Your Soul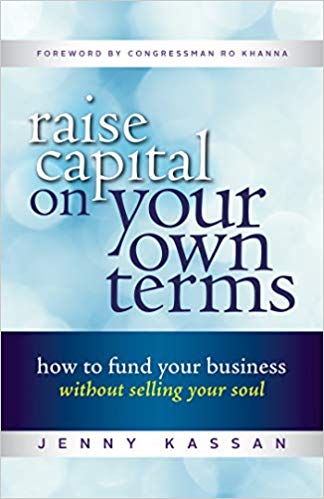 You're an entrepreneur with a great idea, but your business needs money. So, do you max out your credit cards, borrow from friends and family, and do everything yourself? Or do you make a devil's bargain with some venture capitalist who'll demand a tenfold return and could easily take your business out from under you?
No and no! You don't have to bootstrap, and you don't have to sell out! Jenny Kassan says the landscape of investment capital is far larger and more diverse than most people realize. She illuminates the vast range of capital-raising strategies available to mission-driven entrepreneurs and provides a six-step process for finding and enlisting investors who are a match your personal goals and aspirations. The plan you create will inspire you, excite you, and help you achieve your dreams!
31: A Slice of the Pie: How to Build a Big Little Business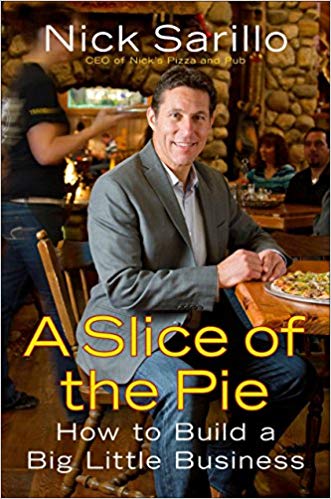 When Nick Sarillo decided to open a family-friendly pizza restaurant in the suburbs of Chicago despite having little experience in the restaurant industry or management, he set out to run his business in a radically different way. Today, Nick's Pizza & Pub is one of the top ten busiest independent pizza restaurants in the country, with two locations that gross about six times the revenue of a typical pizza restaurant.
How did he do it? The secret lies in Nick's purpose-driven culture, in which every employee—from the waiters to the chefs to the managers—is equipped with the tools necessary to do their jobs while also advancing the company's overall mission. The result is higher sales, a dedicated team, and a big little business that is beloved by the entire community. A Slice of the Pie will help transform even the smallest, simplest, and most ordinary business into a successful, high-performance organization.
32: Networking with a Purpose: How I Built My Power Team, Raised 16 Million Dollars & Got On HGTV!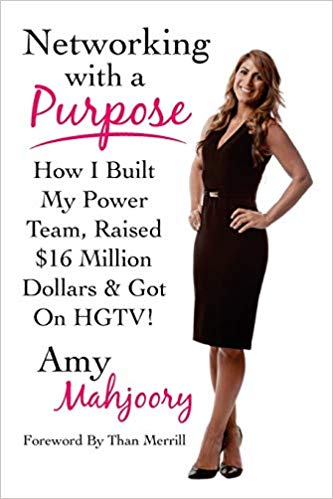 Amy Mahjoory is a master of networking—it's a skill that she has studied, practiced, and learned about considerably over the course of her corporate career, starting all the way from the process of launching and growing her own business to becoming a professional public speaker and TV presenter. In Networking with a Purpose, you'll discover what's holding you back from connecting more meaningfully with others, re-imagine the role of networking in your life and business, learn the five most important lessons Amy has learned about effective networking, and access Amy's best tools and techniques for networking naturally. Allow your business to grow and thrive with Amy's strategic networking principles and join her as she recounts her life story to witness the events and ideas that shaped her pathway to success.
33: The Minority and Women-Owned Small Business Guide to Government Contracts: Everything You Need to Know to Get Started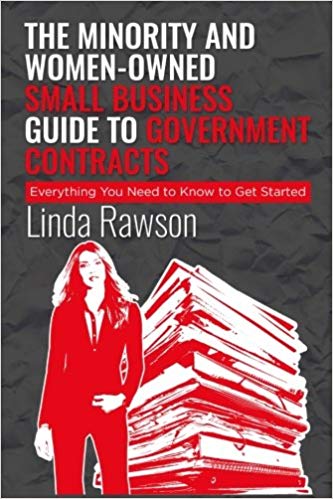 The Minority and Woman-Owned Small Business Guide to Government Contracts takes the complication out of getting started in government contracting when you are a small business. Don't learn the hard way—utilize the steps outlined in this book to navigate the massive amount of paperwork.

Linda Rawson, CEO, and Founder of DynaGrace Enterprises, a 100 percent Women-Owned Small Business, started her company in 2006 and has since done over $1 billion dollars of DoD government contracts. With an endless wealth of knowledge regarding the complexities of government contracts—and how to use the nuances of the business to your advantage—Linda is prepared to launch your business to the next level.
34: When the Little Things Count . . . and They Always Count: 601 Essential Things That Everyone In Business Needs to Know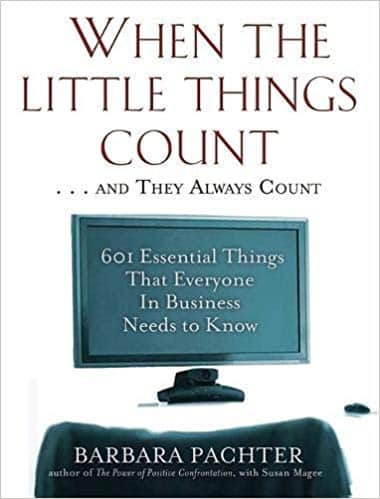 From the Internet and e-commerce to contract work and globalization, the way we work and communicate is changing constantly. Still, one essential fact remains: We must pay attention to the little things — the details that demonstrate that we know how to communicate and interact with others on a professional level, regardless of our position or occupation. In this book, longtime business communications consultant and trainer Barbara Pachter offer 601 essential ways to approach every business situation and relationship with confidence and ease. With its empathetic tone and entertaining real-life anecdotes, When the Little Things Count . . . and They Always Count offers inspiration and advice to help get us to the next level of professionalism and success.
35: Energize Your Business: Engage Your Employees with an Inspiring Strategic Planning Process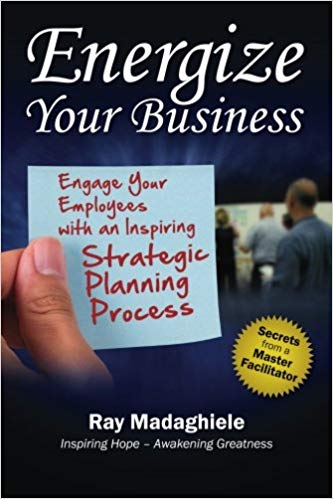 Business planning is vital for the success of your organization—no matter how many employees you have. And you don't have to do it alone. In fact, you shouldn't. Employee engagement in the strategic planning process is the best way to gain enthusiastic buy-in and support, and with this book, you will learn how to create a strategic planning process that is fun, inspiring, and sure to facilitate cooperation from top to bottom, getting everyone on the same page and moving your business forward with incredible newfound speed and efficiency.
Throughout Energize, Ray Madaghiele shares his facilitation skills, secrets, and proven, practical tools and tips accumulated over his 25 years of experience facilitating groups. You will read stories and examples of successful companies who have implemented the very principles and processes discussed in this book. Do you want to get clear, get organized, get going, and get results as quickly as possible? If that's what you're looking for, then Energize Your Business is for you.
36: The Profit of Kindness: How to Influence Others, Establish Trust, and Build Lasting Business Relationships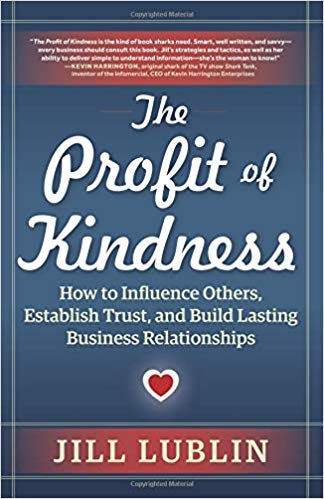 The Profit of Kindness will help you master the art of building trusting, long-lasting relationships through open, non-adversarial interchanges that result in mutually beneficial outcomes. A basic adjustment in attitude and approach can substantially improve virtually every facet of your life—especially when running a business of any size. Each chapter provides specific examples for improving skills such as communication, building integrity, teamwork, influencing others, and more.
In order to connect with new clients or future business partners and transform your potential into success, you need to establish trust and build strong relationships. Jill Lublin says that the key is to focus more on giving and working with others rather than simply on "winning." Because doing so is guaranteed to help you actually win.
37: Small Town Big Money: Entrepreneurship and Opportunity in Today's Small Town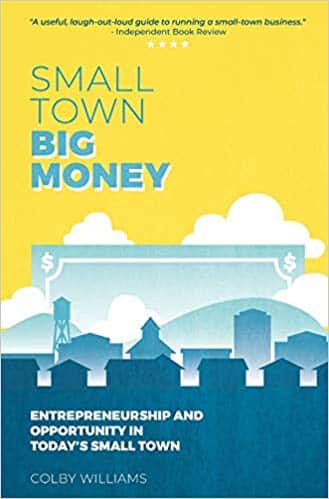 Forget moving to the city—small towns are ripe for entrepreneurship! Whether your goal is to start a business in the hopes of financial freedom, to gain a competitive advantage by cutting costs, or simply to make your small town better, Small Town Big Money shows you how.
With humor and practical insight, Colby Williams gives readers a peek under the hood of the small-town entrepreneur life and shares the secrets of boosting your local economy, scaling to the "Big Money" level, and having a rich life by embracing authenticity and other non-corporate values. If the big city doesn't fit your plans, Small Town Big Money must be the next book about a business you read. It's one of the top 50 books for small businesses and entrepreneurs.
38: Honey, You Got This!: Technology Made Easy for Network Marketers (Volume 1)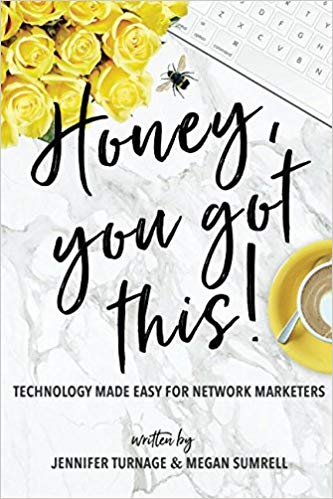 You did it—you took the plunge, became your own boss, and took the world by storm by becoming an entrepreneur. Now, Jennifer Turnage & Megan Sumrell want to teach you to maximize every moment by getting more out of the technology that drives your business. Taking full advantage of the latest technological tools doesn't have to eat up half your operating budget. With tips for finding affordable or even completely free business tools for entrepreneurs, this book makes it easy to upgrade your toolkit. And with guides to using those tools to their full potential, you'll multiply productivity without having to work as hard to keep up.
From getting more out of social media efforts to mastering the art of the remote conference call with no hiccups, this practical guide won't just make you a more high-powered businesswoman—it will fuel your reputation for reliability, competence, and expertise in your field—exactly the types of traits you want to communicate to every one of your sales leads.
39: Mastering the Game: Strategies for Career Success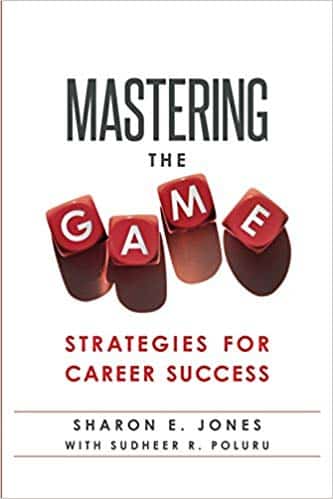 40: 30 Days to Start and Grow Your Pet Sitting and Dog Walking Business: A Step-By-Step Guide to Launch, Attract Clients, and Make a Profit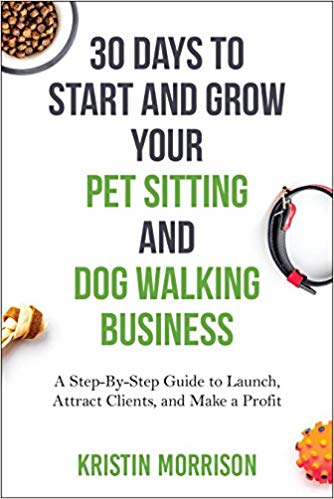 Filled with insights gained over a successful career as a pet sitting and dog walking business owner and pet business coach, Kristin Morrison's newest book follows an easy-to-use sequence of actions you need to take to launch or improve your existing business. Each chapter includes solutions to start-up or business expansion challenges and compelling examples from Kristin's own business and real-life pet sitting and dog walking professionals, including many of the pet business owners she has helped in her nearly two decades of pet business coaching.
After reading this book, you will know what it takes to get started or expand your pet sitting and dog walking business, how to set competitive prices, and what services customers really need—all in just 30 days. You'll also discover the best way to identify your ideal customer, how to find and keep clients through empowered marketing strategies, and action steps to increase your profits year after year. 30 Days to Start and Grow Your Pet Sitting and Dog Walking Business is the practical and inspiring guide you need to launch or expand your pet business. It's one of the top 50 books for small businesses and entrepreneurs.
41: Brilliant Breakthroughs for the Small Business Owner: Fresh Perspectives on Profitability, People, Productivity, and Finding Peace in Your Business
Small Business Owners deserve better than what the marketplace is delivering to help them succeed. The 21st century requires Small Business Owners to show up differently to win at business. In this life-altering business book, featuring contributions by Stacy Kaat (among many others), you will learn fresh perspectives on Profitability, People, Productivity, and Peace to dramatically simplify and boost your business performance in one swoop.
As successful Business Owners and Practicing Experts, our authors understand the power of blending best practices and unconventional techniques to grow a business. We're sharing our winning formulas to help you determine which activities truly drive profit, how to develop and nurture people as your greatest asset, discover new approaches to become more effective and efficient and build a peacefully performing business so you can step into your potential.
Small Business Owners no longer need to let their business success be determined by chance. A new way of conducting business is here.
42: 126 Steps to Becoming a Successful Entrepreneur: The Entrepreneurship Fad and the Dark Side of Going Solo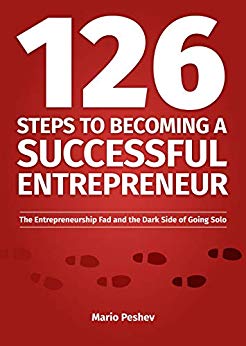 Mario Peshev, a global WordPress influencer and a business advisor, leading a multinational consultancy, reveals the reality of exchanging a 40-hour workweek and a steady paycheck for 80-100 hours at the office for years to come, grinding through the struggles of generating sales, managing staff, juggling accounting and legal, designing scalable processes.
This no-BS take on the startup world challenges the fad around becoming an overnight success and projects the reality for starting entrepreneurs during their first 6-18 months in the game. Through a series of 126 questions asked by students, blue-collar workers, and starting entrepreneurs, this book will cover everything you need to know about quitting your job and starting your business. It's one of the top 50 books for small businesses and entrepreneurs.
43: 21 Days to a Big Idea!: Creating Breakthrough Business Concepts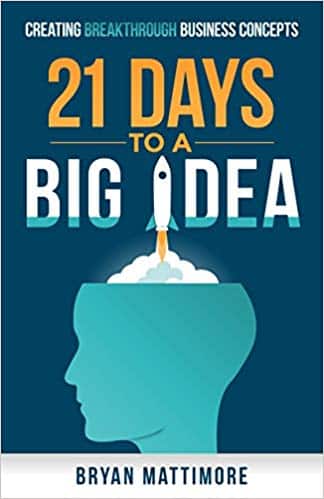 Bryan Mattimore is a big idea guy. For the past twenty-five years, he has helped Fortune 500 companies create over $3 billion in new innovations using his unique creative-thinking exercises. In 21 Days to a Big Idea!: Creating Breakthrough Business Concepts, Mattimore takes readers through a disciplined creative process to create original and practical new business concepts. By investing under an hour a day for 21 days, you'll learn a new toolkit of creative thinking strategies and problem-solving techniques to generate and refine dozens of concepts. With these new skills, you'll have no trouble launching your first—or your next—biggest idea!
44: 16 Weeks to Your Dream Business: A Weekly Planner for Entrepreneurial Women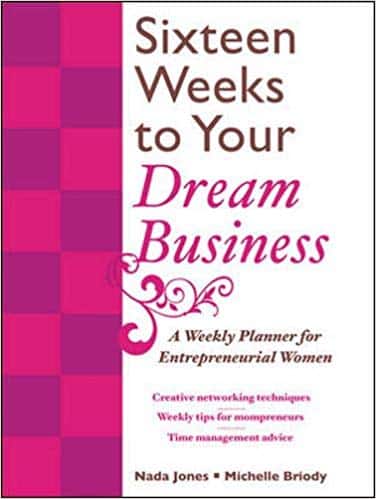 Whether it's selling products you love or creating a service you know people need, business startup experts Nada Jones and Michelle Briody will take you step-by-step through the process of making your business aspirations a reality. From carefully planning out a bullet-proof business model, to marketing your business and finding a customer base, this planner helps you track your progress and nail down all the details that will make your business thrive.
16 Weeks to Your Dream Business provides you with essential advice on money management, market research, and networking techniques—not to mention access to incredible resources for an organization, planning, and so much more!
45: It's Never Just Business: It's About People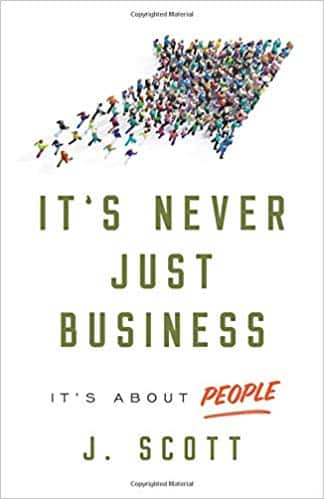 The most important element of leadership? Your relationship with your team. It's Never Just Business offers valuable insights and actionable techniques for transforming a group of employees into an agile, committed, high-functioning team that embraces the necessity of change and allows innovation to thrive.
Successful leadership is born from purpose, empathy, vulnerability, connection, and failure. Start leading by truly connecting and collaborating. Because as J. Scott teaches us, it's never just business; it's always about people.
46: Man-Erisms: Being a Success in a Masculine World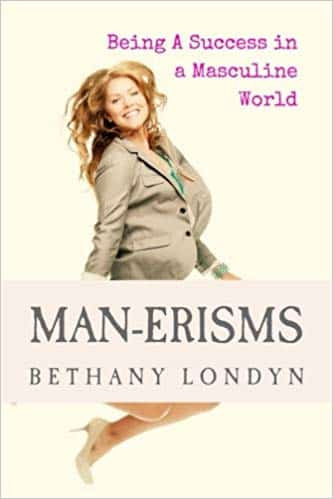 This latest book by entrepreneur Bethany Londyn is packed with important tips and information designed to help the working woman get ahead in her professional life, no matter where she stands on the corporate ladder. Man-Erisms offers critical advice on conducting oneself in all corners of the workplace in order to further your career in business, listing essential Do's, Don'ts, and winning strategies for getting that critical edge in the world of business.
47: Personal Branding: Why You Need to Know What Makes You YOUnique and AWEthentic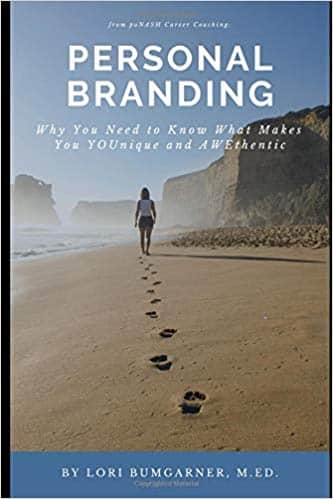 What makes you unique? It's a question we get asked more often than we expect, and somehow, no matter how many times we are asked it, it can always be difficult to answer. Thankfully, when it comes to finding out what makes you unique and awesome, Lori Bumgarner has you covered.
Whether you're in a job interview or a pitch meeting, Personal Branding is the perfect guide to help you discover what sets you apart from the rest of the crowd and develop your personal brand. It's time for you to become comfortable with telling other people why you're awesome and why you are the perfect person to accomplish your goals—and this book will help you do it. It's one of the top 50 books for small businesses and entrepreneurs.
48: The Naked Truth: A Working Woman's Manifesto on Business and What Really Matters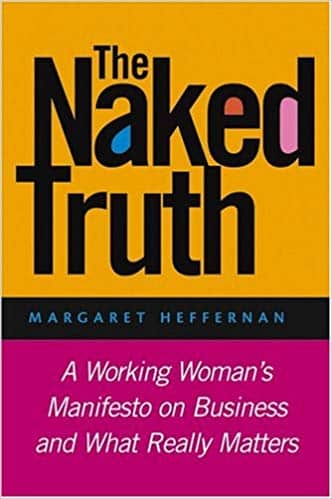 In this provocative book, Margaret Heffernan, former CEO and Fast Company contributor fuses her own experience with that of hundreds of women to identify the biggest challenges and the best solutions that women face today. From VPs of Fortune 100 companies to entrepreneurs to women just starting their careers, she traces the patterns and themes underlying women's power, choices, love, sex, money, and many other vital topics for working women.
Without sugar-coating the facts, preaching, or oversimplifying, The Naked Truth offers solutions and shares the truth about the working world: Women's choices are limited, you can't have it all, women do work differently from men and, yes, it IS possible to find success amidst all of this and feel good about it.
49: Little Me Big Business: How to Grow Your Small Business, Increase Your Profits and Go Global (In Your Pajamas)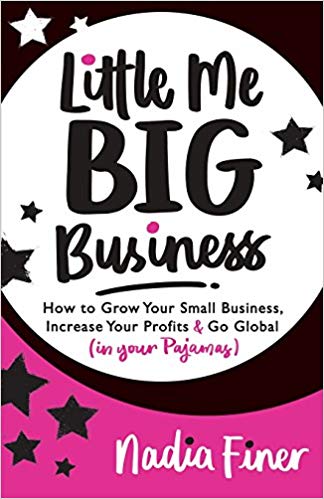 Little Me, Big Business presents the secret of scaling a solo business the smart way—Go global from your sofa! A book for solo business owners who want to make more money, but don't have any more hours in the day―lone rangers who don't want just a hobby business, but the real deal. "Little Me, Big Business" is the ultimate how-to on scaling a business for massive impact while staying small and stress-free.
Business coach Nadia Finer reveals how business owners can work from home, in the time they have available while expanding their network and maximizing profits. Work smarter, adapt your audience, find new revenue streams, tweak your business model, and get clever with pricing, sales, and marketing. With Nadia's help, anyone can follow the five simple steps to create a Little Big Business that fits into their life.
50: Make Work Great: Super Charge Your Team, Reinvent the Culture, and Gain Influence One Person at a Time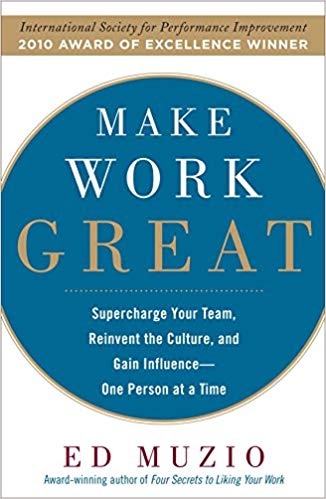 Whether you're a mid-level manager or a senior executive, Make Work Great offers the blueprint for building a positive, motivating, and productive workplace in any kind of organization. In this definitive guide for today's multicultural, decentralized business environment, Ed Muzio, award-winning author, internationally recognized workplace improvement expert, and consultant delivers state-of-the-art analysis, advice, and guidance, and scores of team-building and motivation exercises that you and your staff can do in ten minutes a day—without disrupting routines or interrupting important business. As a leader, you'll improve morale, and efficiency, build a strong business culture and allow your business to thrive under any circumstances.
Keep on Learning!
I hope you found the resources you need to push yourself even further than before. These are the 50 must have books for small businesses and entrepreneurs. There's no universal method for running a small business, but with this wealth of knowledge, you'll surely find everything you need to take yourself to the next level—and beyond. Make the most of your newfound knowledge. Be confident, be patient, be passionate, and remember: Everyone starts small.