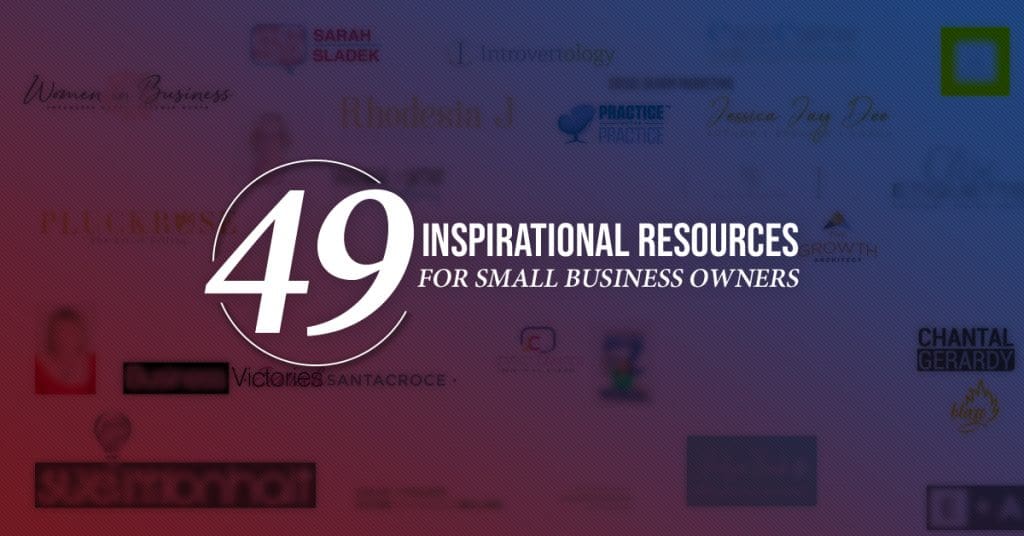 As a business owner myself, sometimes I get my inspiration from other business owners and entrepreneurs. At times, I might need their help, or I might connect with them to share ideas and see how other people are doing business. One of the worst feelings is getting stuck, and seeking advice and services from other entrepreneurs can really get you out of a slump and help solve some of your problems. So if you're feeling discouraged or stuck, you're in luck! I have compiled a list of 49 inspirational resources for small business owners just like you!
In this list, you'll find couches, accountants, marketing agents, brand consultants, and so much more. This list is full of experts who can help answer your questions and get you motivated to tackle your next big project! With this list, there will be nothing you can't accomplish.
1: Your  Accountant
Your Accountant is a firm operating from Chambersburg, Pennsylvania. They provide a range of services such as tax preparation, accounting, and bookkeeping. They care and because of that, they want you to be better positioned in terms of tax, capital, and business structure. Their goal is to ensure your company's growth by adding value to both your company and asset base and they can do this while working from within your company or from their offices.
Your Accountant is owned and headed by Tina Pittman and was formed in 2010, however, the staff consists of people who have experience in providing such services for up to 30 years and always keep it in mind to ensure that the accounting process runs smoothly. Regardless of your company's goals, Your Accountant is here to help. The firm stays up to date with changes in the field as the staff participates in the continuous professional education courses that are often offered by accredited bodies.
So when you, as a business leader, feel like you are too overwhelmed with different office tasks but still want to know what is going on with your business, give Your Accountant a call and the staff will be ready to give you a hand in keeping track of what is going on in your company.
2: Mary Wales

Mary Wales is a writer, editor, digital marketing specialist, and a podcast host. Since she developed a passion for food and cooking at a young age, today Mary hosts The Food & Life Podcast. She started out as a blogger while she studied at the university and later went on to start a career in marketing and communications, whereby she did a lot of freelance work. Throughout her career, she has been lucky to have met people with very inspiring food stories which she has gladly written about.
Mary launched the Food & Life Podcast out of her passion for stories related to food in order to bring to life what she gathered from food trailblazers from around the world. She also uses the podcast as a way to create more awareness of health and sustainability. Therefore, if you also have a passion for food and cooking, feel free to listen to her podcasts and you will learn a thing or two from them, if not a whole lot.
3: Giselle Bomsztein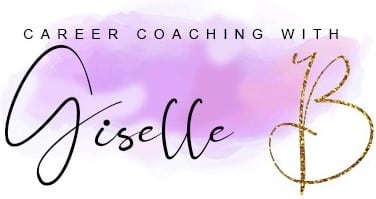 Giselle Bomsztein is an economics graduate that happens to be the go-to person that could change your life if you do not know how to get a good job, or if you are uncertain about whether or not a job is a right fit for you. Although she was born in Uruguay, Giselle found herself moving from one country to another with her boyfriend who later on became her husband and in between the transfers he got that was related to his work, she managed to start a jewelry business. She managed to grow her online jewelry business but developed a desire to help people find their way in between their career struggles. After all, when she was younger, she would often give great advice to people on different matters and she felt that she could help. This time, she wanted to offer help to people so that they would find jobs that would give them direction. To find jobs with a purpose. She knew that she had a lot to offer and that her story would resonate well with others and therefore, she started career coaching. A friend suggested that she takes it seriously because she was so good at it and after consideration, she pursued career coaching education. That added to her experience as a recruiter is what makes her an excellent choice if what you need is a career expert. You can follow her on social media as well. She has a platform on Facebook which women can use to ask any questions that they never dared to ask before they got into their present careers.
4: Carolyne Onkoba

Carolyne Onkoba is a woman who wears a number of hats. She is a registered nurse, a bestselling author as well as an internationally recognized life and business coach. She has managed to achieve a lot but she did have her own share of ups and downs. As a result of her broken family, she had to miss out on a lot including the time that she would have wanted to spend with her daughters and time that she should have spent watching their milestones and attending their events. She finally managed to find a balance between work and spending time with the people she loves. As a result of her experience, she wanted to help people find a balance in their lives. She helps them live a life of purpose while they spend more time with their loved ones. She shows them that it is possible to achieve success without sacrificing your beliefs and the people you love. It's all about One You, One Life, One Chance and you can reach her through the contacts on her website.
5: Gleam People Strategies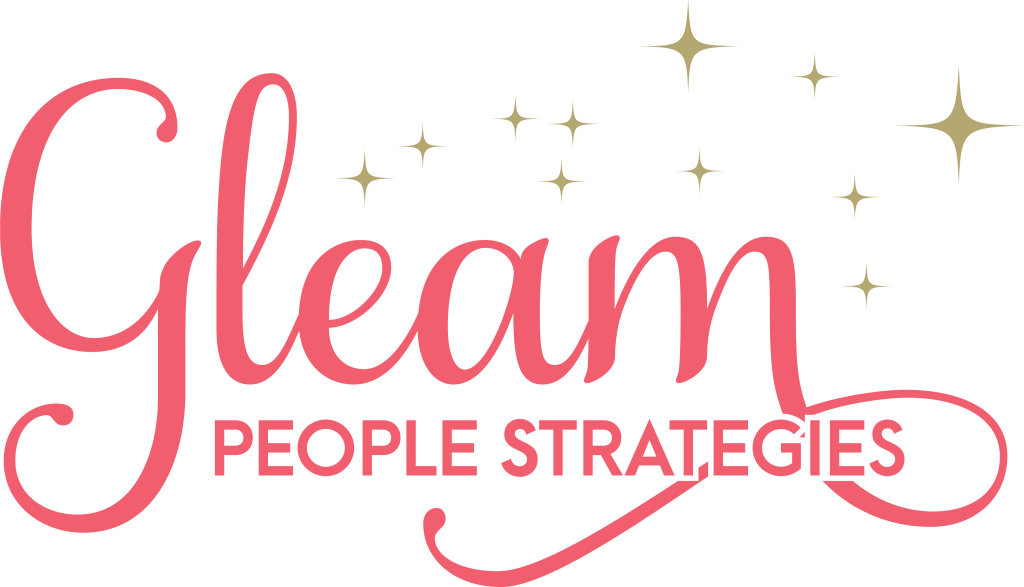 Amy Matos is the founder of Gleam People Strategies. She is an experienced copywriter who is passionate about women and just wants to help them find their voice through writing copy for them that nurtures and converts. From a young age, she always knew she was meant to stand out and articulate women's voices. She has gone through her share of ups and downs in life and at some point, things were not working out the way she wanted them to. Despite that, she finally found a way through and that is exactly what she wants to help women elsewhere do. Find their way. She started a website and set up all her systems. At first, it was all good but later her email list shrunk, her sales went down and for a while, she felt discouraged but things ended up working out. Gleam People Strategies today empowers people, helps your business shine, articulates your sales and empowers your people. All you have to do is schedule a 30-minute call with them to make the first move.
6: The Simplifiers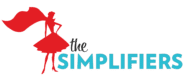 The Simplifiers was created back in 2003 with the aim of making their clients' lives simpler. The company does this in three different ways. It acts as a mentor for many businesses around the world, it serves as a virtual team assisting you in different everyday admin tasks so that you focus on the higher yielding ones and lastly, it acts as a podcaster and public speaker, spreading the message on how to simplify work life rather than complicate it more. The team is headed by Mary Baird Wilcock and they work as per certain core values including simplicity, togetherness, integrity and value education.
7: Sapna Malhotra

Management consultants such as Sapna Malhotra are trained to understand how to identify different trends in the market, develop businesses by coming up with sales strategies, develop thought leadership pieces and deliver excellence. A lot of entrepreneurs are experts in a particular field, but then they end up losing the trust of their clients somewhere along the way. Sapna Malhotra comes in to help such people with the right management consulting techniques in a world whereby everyone is looking for their own growth strategy. Because of this, Sapna Malhotra takes the best business practices and consulting industry standards and applies them to different individuals in order to help them stay ahead. In other words, she transforms people into masterminds to drive growth opportunities with her over two decades of international management consulting experience.
8: Woman Up!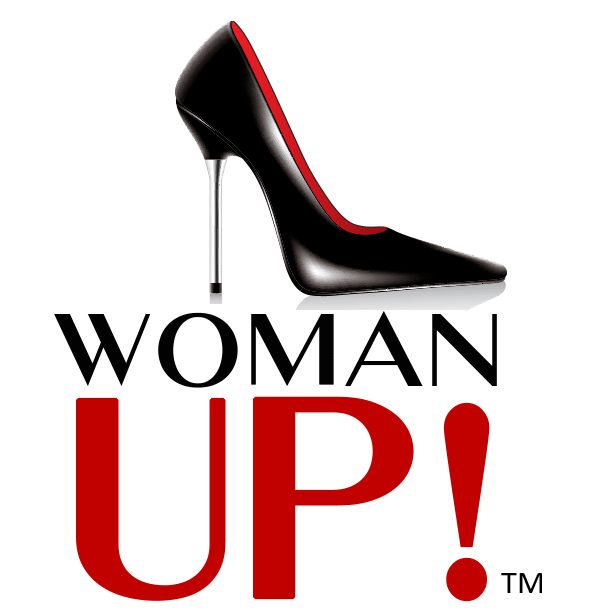 Aimee Cohen is a business coach, keynote speaker, and author. She helps with more than just professional development. What she does is more of professional empowerment and is often referred to as the career dream maker. Aimee has a practical, entertaining and action-oriented approach when it comes to delivering her keynote speeches. For over 20 years she has successfully coached both men and women to manage their careers like bosses and her book Woman Up! is definitely a game changer for professional women in today's world as it helps them overcome the obstacles that commonly sabotage success. She helps with personal branding and navigating office politics.
9: Mountain Kitty Media
Mountain Kitty Media is located in Coeur d'Alene, Idaho. With over 30 years of experience, it is a company that creates digital marketing solutions to help companies grow through generating leads and greater profits from online marketing. They help with marketing efforts through an array of services which include reputation management, social media marketing, SEO, SMS marketing, website development among others. They have what it takes to help companies manage their online marketing strategies.
10: Autumn Bensette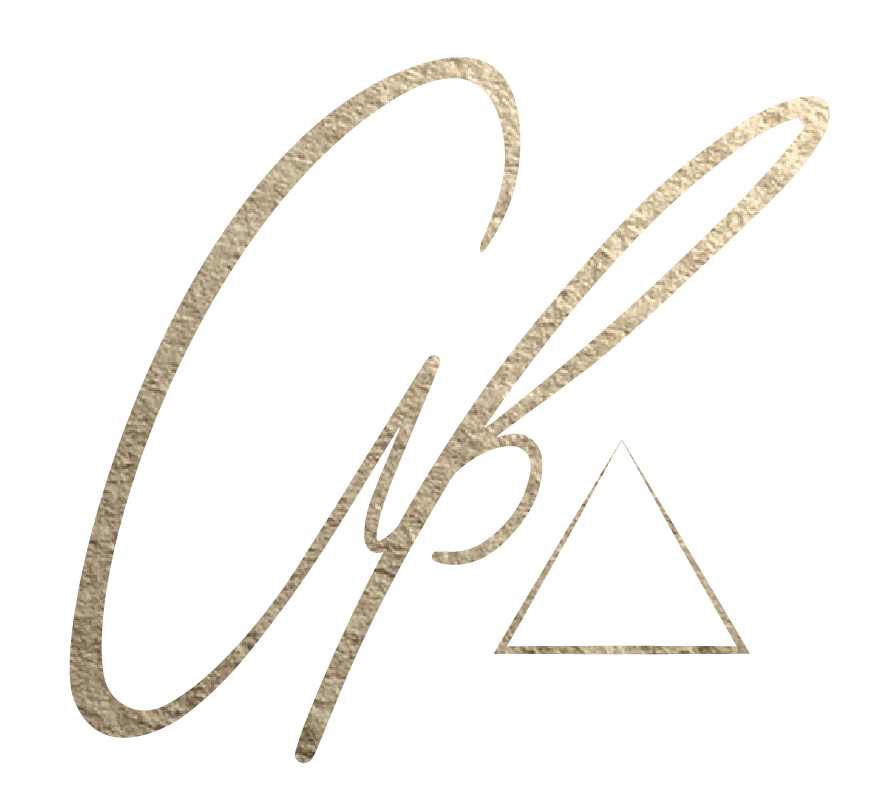 Autumn Bensette is a business and money coach and also a podcast host dedicated to helping women be more amplified and elevated and to get money, wealth, success, power and pleasure. It all started when she was deep in debt and upset because she felt she had a stressful and mediocre life. She would often evade creditors and whenever she had no money left for the next meal, she depended on her parents to step in and help them out. She then decided to hire a coach and it actually helped so much that within just a year, she was able to build a six-figure business while pregnant and even to the time she gave birth. She has managed to find a way of balancing career and motherhood and helps women find a new sense of normal. The women she helps not only have more money but also happier lives. She makes making money simpler and more fun through a great business strategy. You just need to get in touch with her to become a great receiver of money, success, and pleasure.
11: Make Shit Happen LLC

Make Shit Happen LLC is a company owned by Melisa Celikel. She has over 7 years of experience as a professional organizer in San Diego. She is NLP certified as an Organizational Business Consultant. Her job entails helping you enjoy what you are working on in your business as opposed to just sitting in front of your computer all day because you have to. All business owners have a big idea and what Melissa does is implement them and execute their scattered plans. She has managed to help over 250 clients and has watched them up to the level in every single aspect of their lives. She provides an experience like no other and helps you see how priceless the freedom and flexibility of entrepreneurship is.
12: Erin Rose Ward

When Erin Rose Ward was a little girl often praying to the angels, she did not realize that her spiritual journey was just beginning. She was meditating. By the time she joined New York University; she had gone into a spiral and had already traded talking to angels for talking to herself but in very harsh tones. It is when she discovered yoga asana that she found peace and for the first time in a long time felt safe in her own body. She began her journey and realized that she also wanted to help other people feel safe, whole and beautiful. She, therefore, created a safe space for that where she teaches yoga asana, meditation and breathwork to help people feel more vibrant, connected, more alive and to thrive.
13: Maven and Muse Media

Jade Shebelski is the founder of Maven and Muse Media. She believes that every business alongside every person has a story, a unique story that she helps you tell through motivational and creative social media content. She believes in people chasing their dreams and doing what they love which she has managed to achieve through her vintage business located in Portland Oregon. She has over time managed to build a niche following through telling stories of her vintage products. When her friends saw her success in doing so, they started reaching out to her for help in creating content that would translate into sales. Through that, Maven and Muse Media was born.
14: ASAP Writing Services

Susan M Sparks created ASAP Writing Services in order to help you create better marketing messages. She has a wealth of experience that spans from writing for newspapers to magazines and Navy Public Affairs since 2010. She does boutique writing for entrepreneurs and small business owners. She has written two books and is a contributor to two other books but her passion is in doing direct response copywriting. It is for this reason that she has invested heavily in education on copywriting. She works tirelessly with you because she believes your business has a story and she helps you tell it through her streamlined steps so that you stay focused throughout the journey. You can start a conversation with her through her social media networks.
15: The Quirky Pineapple Studio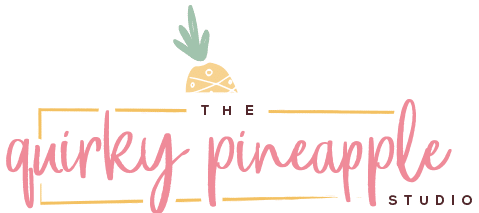 The Quirky Pineapple Studio was founded by Cassandra Le to help companies create website copy and strategic content in order to help them to share their message confidently. They help businesses focused on and building lasting relationships with their clients and keeping the customers coming back through creating memorable experiences but feel overwhelmed with the amount of content required in making their businesses known. They help you communicate with your audience without feeling flustered. Their team consists of bilingual wordsmiths that constantly switch between English and Spanish in order to help craft words that will make their clients' businesses more visible.
16: Growbiz Media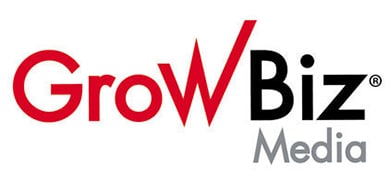 Rieva Lesonsky is a content marketing specialist who focuses mostly on small businesses. Before co-founding Growbiz Media, Rieva had worked as a small business journalist and had covered small businesses for over 30 years. She is also a nationally recognized speaker and a bestselling author and was the long term Editorial Director of Entrepreneur Magazine. She has received honors as one of publishing's top innovators. She also has a place in the Business Journalists' Hall of Fame among other achievements. She works alongside an able team at Growbiz Media to help small businesses find their way up.
17: She Leads Me

She Leads Me is a community that helps women who would like to step up and find their way into leadership. It was founded by Heather Simpson because of her passion for bringing women together to support each other. Women are called in so many ways to be leaders. In their jobs, with money, health and wellness. In some areas, women have stepped up to take their role as leaders while in others, they still haven't. Heather has the drive to help people achieve more on many levels. She simply wants to grow and promote a generation of female leadership that touches people's lives.
18: Books, Beauty, and Business

Tawnie Breaux, the founder of Books, Beauty, and Business, is a blogger, public speaker, IRM technology strategist, and leader. She worked her way up to leadership positions in multimillion dollar companies but found that there was a disconnect between shared experiences and lessons learned. Most people lack certainty in the corporate world and what is needed for success. As a result, a lot of people kept asking for advice and that is what led to Tawnie founding Books, Beauty, and Business. It was to help people think through decision processes, prepare for negotiations and somehow develop their own voice. People acquire knowledge and skills from all over the world to make them better in their careers and lives.
19: Andrea Palten

Andrea Palten has been a marketer for 17 years and loves to help small businesses come up with the right marketing strategies in order for them to grow. She believes that when marketing is set up correctly, it can lead to profits and career excellence. She offers coaching courses based on what she has learned through her experience in the corporate world as well as relevant certificates from reputable universities.
20: Blue Lotus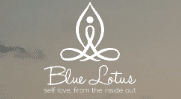 Tiffany Toombs launched Blue Lotus Brand in 2015 to bring her knowledge, passion, experience, and expertise together under one roof. She wanted to fulfill her personal mission to inspire people from around the world to reconnect and develop unconditional self-love. She coaches from a personal place as a result of her life experiences which include a cheating boyfriend, a miscarriage and even having thoughts of ending her life. She realized one day that she had to start loving herself and as a result, she started piecing her life back together. In a competitive world where people are so into business, it's easy for people to lose themselves and the things that matter most in life in the process. This is where Tiffany comes in and helps through her expertise in areas such as Yoga, Meditation, Fitness, and Nutrition among others. She also holds qualifications from reputable institutions from around the world.
21: Life with Shannon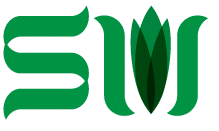 Life with Shannon is all about Life Coaching, healing from pain, growth, and family. She got married to her husband Scott in 2012and have a happy marriage despite the fact that they struggle with infertility. They live with their two pets, Calla and Lili. She created the platform to help people understand that they don't have to be perfect and that they don't have to like everyone or every situation. She helps people understand that you just need to be happy with yourself.
22: Fiona J Lindsay

Fiona J Lindsay is a professional life coach and network marketer. She is very passionate about bringing motivational training to the marketplace and is committed to assisting other network marketers to transform their business and personal lives as well as the lives of those close to them. She wants to transform the high failures in the industry to excellence at all times. Fiona feels that this is the best way in which she can serve network marketers.
23: Paula Ramm

Paula Ramm is a homeschooling mum of 7 kids. She has worked in direct sales for over 7 years and has managed to build a multimillion-dollar generating team of 6000 consultants from the comfort of her home due to the power of influencer marketing. Her goal is to help other women build their own businesses from their own homes so that they can spend more time with their families through the right methods. It's time to stop liking and commenting on every post for you to have the opportunity to pitch your product or idea. This doesn't work for most people but if you want to find a method that works, pick up the phone and contact Paula Ramm's team.
24: Dare to be Kind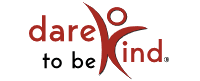 Gabriella van Rij is the founder of the Dare to Be Kind movement, a keynote speaker, and the author of 3 books. She is the Kindness Expert and her talks are filled with insights from her cross-cultural experiences, field research, and personal journey. She was actually adopted from an orphanage in Pakistan and has a great story that simply inspires. Her mission is to encourage organizations to tap into kindness, the most underutilized skill in society today. She often talks about how public health, well-being and equality, peace, and justice can be achieved through kindness.
24: Lynne Wadsworth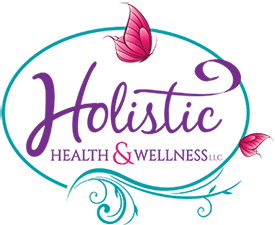 Lynne Wadsworth is a professional when it comes to helping women thrive through life. She helps them become smart, accomplished and respected through her easy-to-follow, results-based programs. She helps women who are often busy wake up feeling more refreshed and rejuvenated. She helps you reach sustainable goals without deprivation. She helps you break the barriers that could otherwise keep you from living a full life of vitality. Lynne helps you lose weight, feel ageless and stay energized throughout the day. She started her business in 2013 out of her passion for healthy eating after working in the corporate world for years which would usually leave her tired, stressed and saw her gain a lot of weight which is why she understands a lot of women.
25: Mind Body Soul
Mind, Body, Soul is a holistic healing center with abundant healing and relaxation services. It is located in Smyrna Beach. It is headed by Beverly Klasel. When you enter the Healing Center, you will be immediately met with welcoming acceptance and a feeling of comfort. The center consists of conscious practitioners who work in the atmosphere and environment provided to convey their intention which is to assist in empowering the individual through various methods and healing practices. The staff is professionally trained, licensed and certified to assist you in rediscovering and reclaiming your very own, personal and unique balance so that you can have the healthiest, happiest and most productive life experience possible. By improving your overall health, you will strengthen the relationship with your Mind, Body, and Soul. This will help you in the cultivation of a natural sense of joy and well-being so that you can live up to your fullest potential. The staff has a holistic and alternative approach to Medicine and Healing, therefore the services provided are unique to each therapist and practitioner. Together with the patients, they will create an individualized plan that targets the patients' specific needs. Services include yoga classes, massage therapy, physiotherapy, reiki healing, life, health and/or energy coaching, among others.
26: Nicole Hollaender

Nicole Hollaender is a German/Latina mother of 2 kids and dog lover. She used to belong to the Corporate World for more than 20 years before following her true passion which was becoming a certified Health Coach and ISSA Personal Trainer. She understands what it is to try to take care of one's health and wellness while working at demanding jobs in multinational companies, doing lots of work traveling, raising kids, e.t.c. For that reason, she completely relates to her clients since she has overcome a lifelong battle with overeating and losing 10-20 lbs with fad diets and pills, just to gain them all over again (and a few more). If you are struggling with your health and weight and want to improve your lifestyle, you definitely need a personalized program according to your likes, lifestyle that is flexible, fun and rewarding? Do you wish that you could have someone that will constantly help you stick to your health plan? This is where Nicole steps in as your health coach
With her help and motivation as your PERSONAL health coach, she brings accountability into the picture, providing you with the support and a wealth of knowledge in nutrition and fitness.
27: Designed with Strategy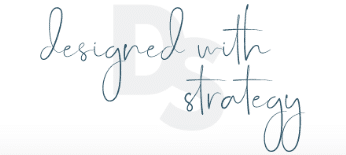 Rita Suzanne works with business owners to ensure that their brands convert. She helps the business owners to look and feel confident about having an online presence in order for them to make more money and have time to focus on the things that matter most. Her strategy is to help her clients understand that there is more to a brand than just the logo and color palette. A brand is a representation of the business and it needs to be effective in representing what it is that you do. Rita only creates unique brands and she teaches her clients how to successfully grow their business.
28: Virtual Marketing Experts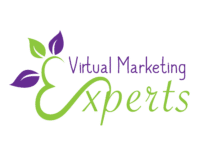 Jennifer Tamborski is often referred to by her friends as the queen of technology. She thrives on learning, using and teaching new technologies. She helps clients navigate, create and implement sales funnels from start to finish. She has a passion for helping coaches and entrepreneurs grow their businesses. She developed a love for taking ideas from concept stage through to the execution stage. She is driven by the success of her clients and when she witnesses a client successfully launching a product or delivering a product the way they should, she gets more energy to deliver even better results in her work.
She has over twenty years experience in business and office management and it is after her second child was born that she ventured into working as a virtual assistant while providing the knowledge she had acquired from the corporate world, but from the comfort of her home in order to stay with her kids.
29: The Pose Box

The Pose Box by Kalish Nesbitt has a contribution to the busy lifestyle of the multifaceted woman by offering her a curated bi-monthly delivery of the finest activewear. This is to help her when she's active. The Pose Box also delivers lingerie for her to feel comfortable in her skin and for everything that happens in between – a fun surprise! Whether she's working out, boxing, flexing it out in the Yoga studio or just walking while running some errands, they have something special for her. For the ever-moving, ever-evolving woman!
They set themselves apart from the competition by providing a subscription service that caters to the whole woman, inside and out, with all pun intended! The Pose Box also supports low-income earning women by partnering with WiNGS, a non-profit organization that empowers women, fights poverty, and impacts generation. WiNGS does this through the provision of the necessary tools and education for women to pursue their entrepreneurial goals and dreams. The Pose Box donates a percentage of proceeds to WiNGS to contribute to the world of women entrepreneurs.
30: Beverly Walthour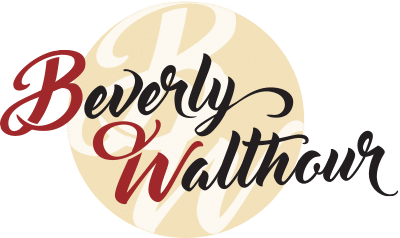 Beverly Walthour is on a mission. As the premier Business strategist to female coaches & consultants, she helps them package their genius in a way that allows them to get higher pay as a coach or consultant. Before she became a business coach, she was a Math teacher for 14 years. She also started her first business in 2007. Thanks to her extensive experience as an educator and entrepreneur she has developed the unique gift of providing clarity to her clients. She is able to help demystify the path to success through simple steps. Although she loved her job of educating in the classroom, she always felt like she was meant for something better. She craved time flexibility, financial freedom and control of her own destiny that being in the classroom just didn't provide. So, she quit. She dibbled and dabbled as a trainer and found some success in an MLM business but when she started asking women what they really wanted to do (start a business), their answer made her realize that her purpose was right there. That it was to be a coach that poured into Christian female coaches & consultants who had an aspiration to work full time in their businesses. She understood the unique challenges, fears, hang-ups, and frustrations of this so using all the skills she had acquired up until that point, these women demystified the path to success. She would help them create consistent clients (in a span of 12 weeks or less!). They started getting amazing results and earning more consistent revenue.
31: Laura Rubinstein

Coach Laura Rubinstein is a Marketing and Relationship Development Consultant. As a Certified Social Media Marketing Strategist, Hypnotherapist and Master Leadership Coach, she works with business owners, speakers, authors, and service providers from around the world. She has over twenty years of marketing experience and focuses on relationship building. Thanks to her creative, innovative, and elegant strategies, Laura is a highly sought after professional. Every day, millions of people, businesses and organizations use the internet and social networks to connect and make an impact. It's the perfect time to shine online and optimize the use of these online platforms to connect and create a raving fan base. Laura Rubinstein energizes, inspires and ignites your audience. She is an award-winning social media speaker, bestselling author, and savvy marketing mentor. Laura Rubinstein delivers engaging presentations that offer aha's, insider strategies and simple steps to put into action immediately in case you want to show your team, organization or industry how to do social media right. Audiences around the world enjoy her life and business enriching topics.  She customizes her presentations for each organization so that the audience receives a relevant and edutaining experience.
32: Bernadette Geyer

Bernadette Geyer is an experienced writer, editor, and translator based in Berlin, Germany. With over 20 years of experience, her writings and translations have appeared in so many publications online and in print form. She is also the author of The Scabbard of Her Throat and editor of My Cruel Invention: A Contemporary Poetry Anthology. Geyer also provides both editorial and translation services to small businesses, entrepreneurs, as well as creatives. She also helps those authors preparing manuscripts for submission and publishers in need of a copy editor/proofreader. She translates books for German businesses, authors, and professional speakers wishing to reach an English-speaking audience as well.
33: Holly Chessman

Holly Chessman is a seasoned professional. She enables clients to achieve business goals through exceptional strategies and materials, providing tools and teachings to enable quick growth programs that achieve measurable success and knowledge to enable clients to stay on the cutting edge of the digital world. She has been listed number 28 in the top 100 influencers on gender equality and diversity. She also received a Smart Women Visionary and was named one of the top 20 digital marketing influencers in New England. Holly has been quoted in Forbes, featured on podcasts, spotlighted as one of the leading women in the Boston tech scene and also quoted as an influencer. Her passions include working towards gender equality, diversity and inclusion, mentoring people transitioning back into the workplace or a new line of work, speaking and writing about how women can grow their reputations and careers as well as Science fiction.
34: Gina Kershaw

Gina Kershaw teaches mom bloggers how to use their influence to build profitable businesses. With over 15 years of experience in business and with degrees in Finance, Marketing, Law and even experience running her own business Gina loves to help women marry their creative talent with strategy smarts to build successful companies. She offers step-by-step guidance on figuring out the markets that need you, she helps you build your online store with an expert who can move you through the technical steps to get your business profitable within a short period of time. She also helps you link arms with fellow moms for support in making your dreams fruitful.
35: Monica Badiu

Monica Badiu is a visibility coach for entrepreneurs who have big dreams and an intense thirst for learning. She helps people get clarity on their purpose, learn where they are stuck and how to grow past cultural presets and false beliefs. She can help you envision, plan and build the business and life you dream of. She believes that every single person has infinite potential and that each and every one of us can build the life they want. Building the path towards the life you want doesn't have to be difficult. However, it does take commitment according to Monica and she wants to show you it can be done despite the fear and the self-doubt. She wants to step up and serve others and is ready to serve you if you're ready to commit to the work. She was successful in her digital marketing career but when she hit 28, she did not know what to do next with her life. She, therefore, quit her job and decided to do things her own way and that helped her look at success in a different light. At 31, she went into entrepreneurship and has never looked back since then.
36: Kathy Thomas-Di

Kathy Thomas-Di is a professional life coach. She works with success-minded, intelligent and motivated men or women that have somehow faced setbacks due to trauma, codependency or toxic relationships and desire to rebuild their lives and gain new confidence with clarity and vision. She is an AMFT Therapist & Confidence and Success Coach with over 25 years of experience in counseling and nutrition and 35 years of experience in coaching and research. She has a B.A. Degree in Communication and Business. A Master's Degree in psychology and 10 years' experience in dance, 5 years of acting under the influence of Frances Ford Copella & art expression. Kathy has been mentored and coached in nutrition and coaching. The leaders that coached here are from many walks of life ranging from coaches, CEO's, to founders of large corporations. She has 35 years' of personal and client results in Natural Health and remarkable results in helping those in need of mental, physical, spiritual & recovery counseling. She uses transformational tools and resources to guide you to a new vision and life changes for successful living. She is also an accomplished writer, speaker, and visionary entrepreneur.
37: Kayla Kassem

Kayla Kassem or "Kay" runs The Video Babe which is a kickass platform she created for new female entrepreneurs in order for them to go from being lost on video and Instagram to thriving and to also to help them in being confident by implementing solid strategies for building a targeted community and making sales. She had come up with three businesses by the time she turned nineteen adding on the fourth when she hit twenty as well as building her own blogs for five years in several different niches. Kayla spent time attending conferences, investing in coaching, programs and inhaling everything she could about business strategy, organic marketing and positioning herself online. If you're lost about marketing and wanting a new business bestie, then she is your girl! With a healthy mix of determination, inspired action, organization, and planning, plus an open mindset, you'll have all the success in the world. Just put in the work & open your energy to receive. That is her philosophy.
38: Sue Mclachlan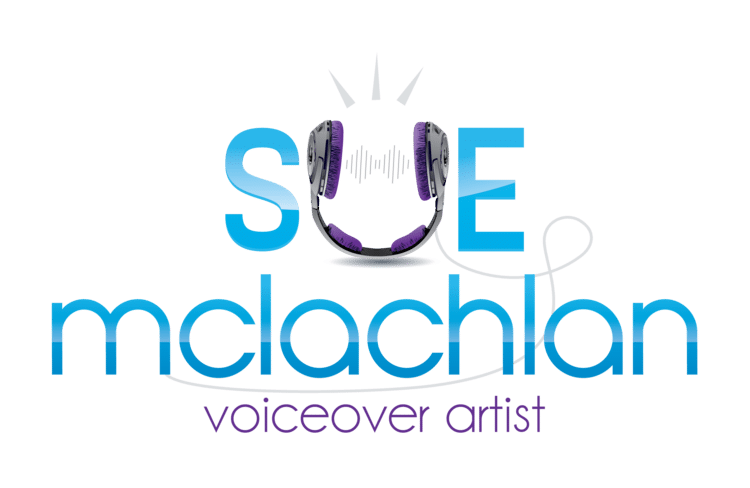 Sue is a professional voice talent with extensive experience. She has a versatile voice that is perfect for eLearning, explainer videos, on hold and phone system work among others. She has worked with many brands in Australia and internationally, including HESTA, Australia Post, Samsung, Telstra, Blackmores, Thermomix and many small businesses and startups. Whether what you want is a natural reading style, high energy fun, corporate or just a toned down voice for an inspirational or emotional performance, she can deliver. If you need fast delivery then no need to worry because she is in studio 6 days a week and as a result offers a faster turnaround. If you want high quality, the studio she works in has high-end gear for better sound quality. If you are working with a small budget, no worries. She works as an independent freelancer so no agency commission fees are involved.
39: Nancy Karas

Nancy Karas is a transition coach and career management expert for people who are ready to live the life they have always dreamed of living. Through her very inspiring coaching sessions, speaking engagements and online classes, Nancy will teach you how to become the CEO of your own life as well as your career, while helping you to move forward in living the life you deserve. Nancy teaches you how to find great success by being your authentic self in every step of the way. She will help you in identifying your gifts and talents, determining the path you want to take and positioning yourself for success. Her expert advice and insights have been featured in the media including The Wall Street Journal, INC. Magazine, Money Magazine, GlassDoor.com, PMWorld Journal, and The Salt Lake City Tribune.  Nancy makes guest appearances on television and can be seen on KTLA News where she shares important career advice with viewers. She has also appeared on NBC Nightly News for her philanthropy efforts and as a Special Guest on a variety of Radio Programs and Speaker Panels for her expert advice in business and personal development. Her happy fans and customers have called her "The Career Whisperer" and "my Sacagawea," and one organization called her "The Career Coach to watch in 2018."Nancy offers a variety of coaching programs to suit your individual needs, transition coaching and career management workshops, virtual group coaching programs, private coaching package, self-paced webinars, and motivational speaking. 
40: Jenny Oby Consulting

Jenny Oby was just a girl with a business idea and one with a dream of freedom.  She wanted the freedom to create a life and a business on her terms just like many other girls. She wanted the freedom to create both impact and income through her business and to help other people do the same but not long after she started, she found herself stuck as the clients just weren't hiring her. She felt like she was working so hard but was just spinning her wheels working "on" her business, churning but never earning like she wanted to. It was actually because she didn't have a clear blueprint to get herself fully booked with clients. She even considered going back to a corporate job. She finally invested in a business mentor and that is what helped her business take off. You are unique. Your gifts are unique. Your business is unique too so it only makes sense for a business mentor to treat you that way. Jenny mentors clients who want that same level of customized mentoring she received. She leverages her own experiences (and mistakes!) to help you bypass the pitfalls that held her back for so long. Her clients are aspiring, new and evolving life coaches, relationship coaches, health & wellness coaches, spiritual coaches, nutritionists, healers, and other types of service-based experts from all over the globe. Her specialty is giving her clients a customized blueprint to package their gifts & expertise, then leverage their competitive advantage into consistent 5-figure months.
41: Dr. Madelaine Gomes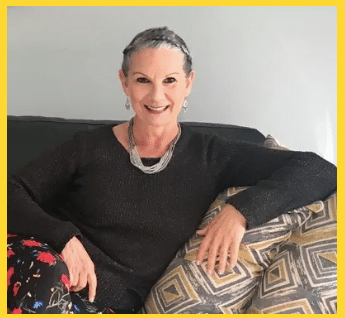 Dr. Madelaine Gomes is an Executive Business Coach, Transformational HR Specialist, Leadership Developer, Business Development Specialist, Employee Developer, Spiritual Teacher, Mindset Coach and Business advisory to visionary Executives, CEO's, Directors and Clients. She has done this for 22 years.Dr. Gomes has a natural curiosity for wanting to know more and for that reason, she started her studies into Mind Power, Energy Healing and Metaphysical Science at a very young age.  She has a passion for studying the human mind and the results of our thinking in reality. She was brought up in a mentally and emotionally abusive environment which programmed her mind with issues that affected her self-worth, confidence levels, and relationships.  When she began studying Metaphysical Science she started to realize how the environment, the people that we interact with and our Intentions create our reality. It is a burning passion and desire in Dr. Madelaine to assist as many people as she can to break free from the prison of their minds so that they can experience life fully in their own power and purpose.
42: Juliane Stark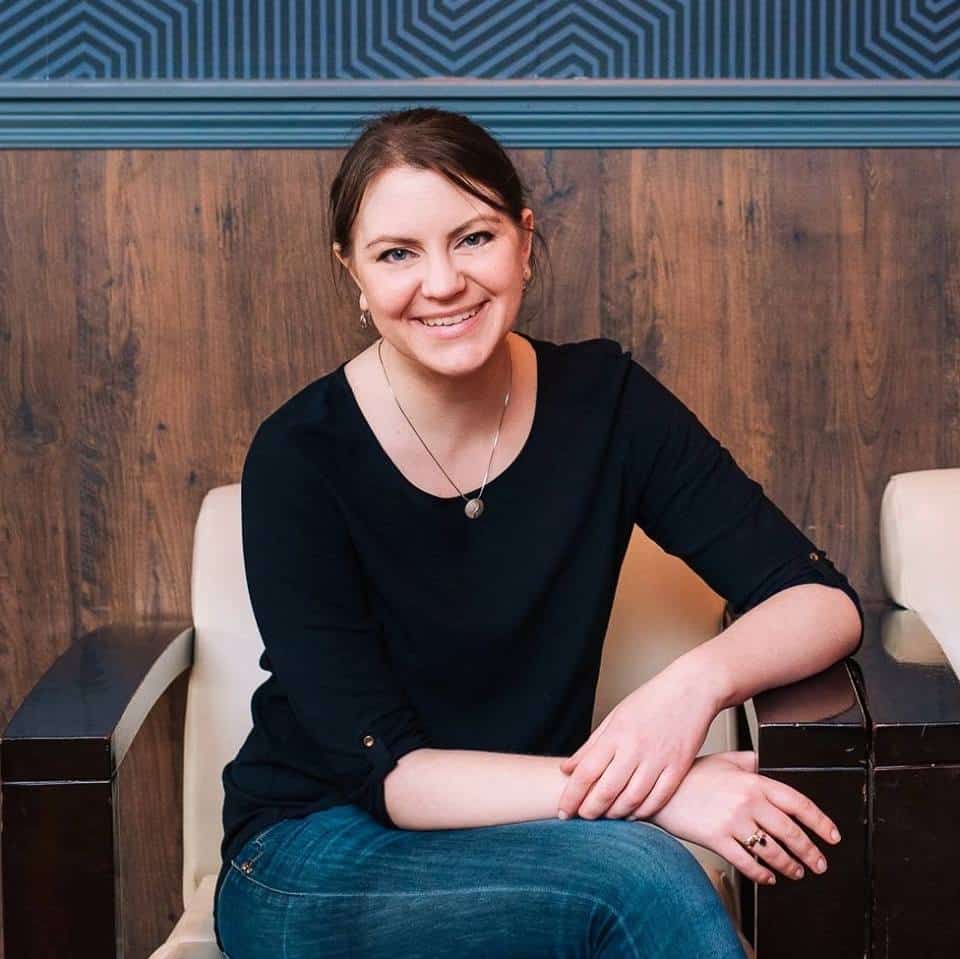 Juliane Stark is your key to attracting new customers through social media marketing so that you can generate more income. Work with her on your social media strategy and become visible with ease. Juliane helps you to attract new customers with the right social media marketing strategy so that you can communicate your message. Born, raised and educated in Germany, she has been living in Ireland since 2012 and has worked in marketing since 2013, both online and offline. Since completing her studies, she has been advising multinational companies in sales and marketing. She is a doer, with a fondness for planning and structure. Juliane loves working with different clients who are connected to their business. She is also passionately devoted to the projects that she commits herself to and aims to over-deliver on expectations every time. You can book your free call with her.
43: Interview Valet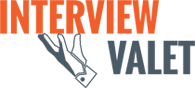 Interview Valet is a concierge-level podcast guest marketing service. It provides the fastest way for executives, businesses as well as thought leaders to tap the benefits of podcasting and maximize on them. In other words, Interview Valet is an Inbound Marketing Media Agency that focuses on using podcast interviews as the content to drive your online sales and marketing engine. Their premium white-glove solution takes care of everything except the speaking done in order for you to reach your ideal audience with the least amount of snags or hassle. Interview Valet's all-inclusive system empowers clients with interview preparation, certified guest training and personalized attention that ensures you, the podcast guest and host, the best experience in the podcast industry. In 2014 they realized that blogs weren't working as they had been before so they hypothesized that targeted interviews on established podcasts could be used much like guest blogging. The goal of the podcast guest strategy was to tap into an existing audience, share in the trust and authority of the host as well as drive relevant traffic and sales-ready leads. In 2015 they began teaching the system and later in 2016 Interview Valet began and ended up being successful as it was well received.
44: Jackie Muscat
Jackie Muscat saves online coaches from tumbleweed riddled Facebook pages, launches, and purses. She is a Facebook Ads Strategist who only works with online coaches, freeing them from the stress and time it takes to understand, test, tweak, write and build a Facebook Ad strategy which in turn gets results. You decided to go into business to serve your customers, to spend each day in your zone of genius and to do what you love. Working your way through Facebook Ads Manager was not really in your plans right? That is where Jackie comes in. She helps coaches grow their email lists with buyers and not tire kickers. She helps them push out their best content to new people strategically so that they will fall in love with you. With her help, coaches can prime their audience ready for a sale or launch so they are chomping at the bit to make a purchase. Jackie helps you build your Facebook Group with qualified members who will engage and refer you but most importantly, she will show you how Facebook Ads can build your authority in a crowded online space with integrity, authenticity and to your budget!

45: Larry Roberts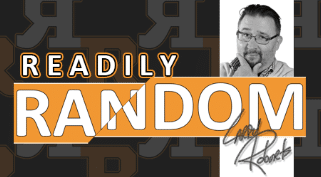 Larry Roberts has been a coach and facilitator for over 25 years. He is high energy and charismatic podcaster, Amazon #1 bestselling author as well as a media-preneur. Whether it's corporate soft skill, technical or sales training, facilitating small business groups or teaching martial arts, Larry can help you. He thrives on sharing his knowledge and insight in a way that will grab your attention, put you at ease and reassure you that by the time you are done with any one of his courses, you'll be in a position to leverage your new-found skills. Larry developed a passion for podcasting several years ago and has had two of his own shows. The shows include his Readily Random Podcast that has seen top 10 rankings on multiple occasions. In addition to that, he has served as a producer on a number of shows and a consultant on many others. You can find Larry's podcast on iTunes, Spotify, Google Podcasts and countless other podcast platforms.  The show features interviews with some of the top entrepreneurs in their respective fields. New episodes are usually made available each week.
46: Scott Lucas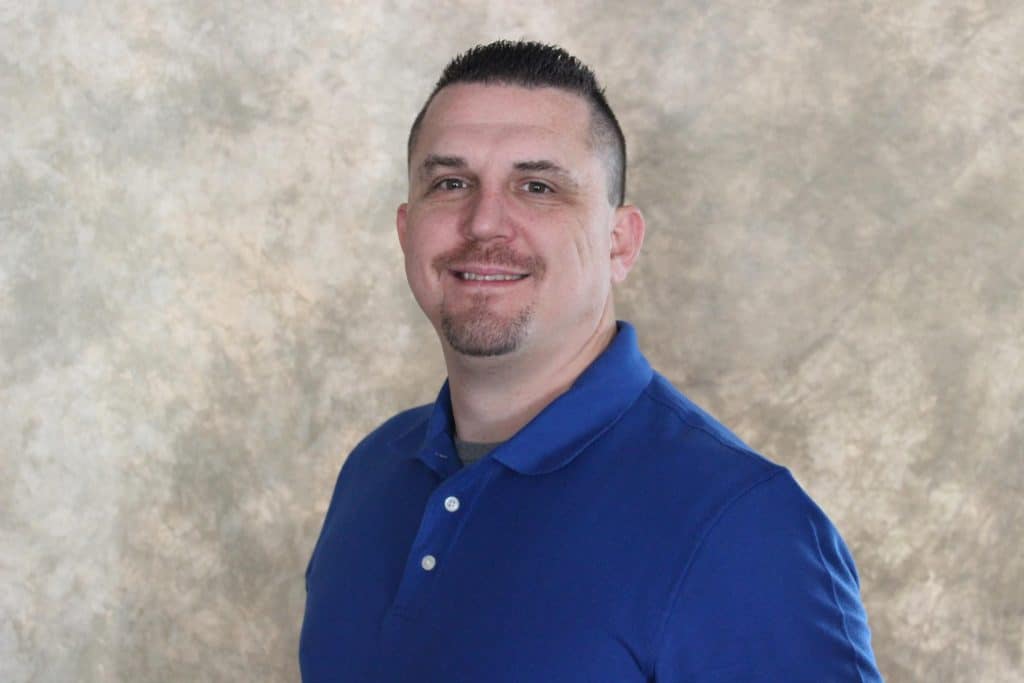 This website is about how to stop stressing about tech because the stress really won't help you much. It's about how to fix the broke and you can learn a lot just by subscribing to the site. You really don't want to miss out on the chance to participate in their survey as it is exactly what you need to eliminate the stress when it comes to handling matters technology.
47: Sandra Munier

Sandra Munier is a coach that can help you by showing you the specific strategies that small business owners know nothing about. These strategies cost nothing to implement and believe it or not, they take just minutes to put into place. These strategies will put at least $10,000 in additional revenue in your pocket fast and effortlessly. Within just 45 minutes, Sandra can find you that whole amount. Her company's world-class video training library will provide you with the cutting-edge strategies and tactics needed for your company to generate more leads, close more sales and create exponential revenue growth for the business. They offer online webinars and live local events and provide small business owners with the opportunity to learn the latest business growth strategies in a group setting.
48: Digital Girl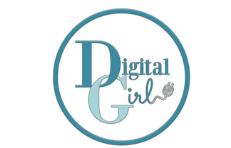 Amanda Gobatto created Digital Girl as a way of providing a safe place for female entrepreneurs to gain the confidence, tools, and education necessary for the creation of an effective online presence, in an authentic way that creates meaningful connections. She believes that they have a story that should definitely be shared with the online world. Digital Girl works with you to provide you with the education, tools, and confidence you need in order to make online connections that will bring you success in your business. Amanda helps you discover what you need in order to implement a successful online presence. Feel comfortable asking the questions that you need to have answered. It really is a safe space. Amanda will help uncover the answers to questions you didn't know to ask in the first place.
49: Julie Anne Jones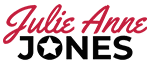 Julie Anne Jones works with coaches and creatives with a successful 1:1 process who want to create, launch, and scale an online course and have no idea how to start. She helps them clone themselves, create their kick-ass online program, and set up all the business systems needed to market and launch it like a rockstar. Her specialty is helping you create and launch an online program that leverages your time, gets more results for a larger number of clients, and creates an amazing lifestyle for you. So why is she super qualified to do that? Well, from 2006 through 2008, she made a really good living as a speaker, coach, and live trainer. Then in the fall of 2008, the U.S. officially entered a recession. The economy was in the tank and apparently, the last thing companies wanted to spend money on was something like outside trainers. By December of 2008, she had exactly zero live speaking engagements booked for 2009. She wondered how she was going to get her information out to the public and (more importantly), how she would get paid to do it without a live stage as a platform. The answer was simple. By 2008, everyone she knew or had ever met was online (they at least had an email address). Facebook and Twitter were also starting to get lots of coverage so she started investing time and money to learn more about online information marketing and building a following online. She blogged and shared great free information there and through her social media platforms. She started developing and selling virtual programs to those who liked her enough to join her online mailing list. She earned more than she used to in a shorter period of time. Since 2009, She has created multiple income streams of 6 figure plus by serving more than 50K entrepreneurs online while maintaining a healthy & fun lifestyle in spite of multiple personal challenges. She is an International Coach Federation certified coach and has been using and teaching her marketing strategy for the past 10 years or so. Making a difference in the lives of everyone she meets is what drives her.
Feeling Inspired?
There's a lot of resources on this list, I know. But don't get overwhelmed! Browse the list and see if there's anyone who speaks to you, and connects with them. You'll know when the inspiration hits and you've found the resource that is the best for your unique small business. Whether you're looking to start out or you've got a problem you need solving, there is someone on this list that is perfect for the job.