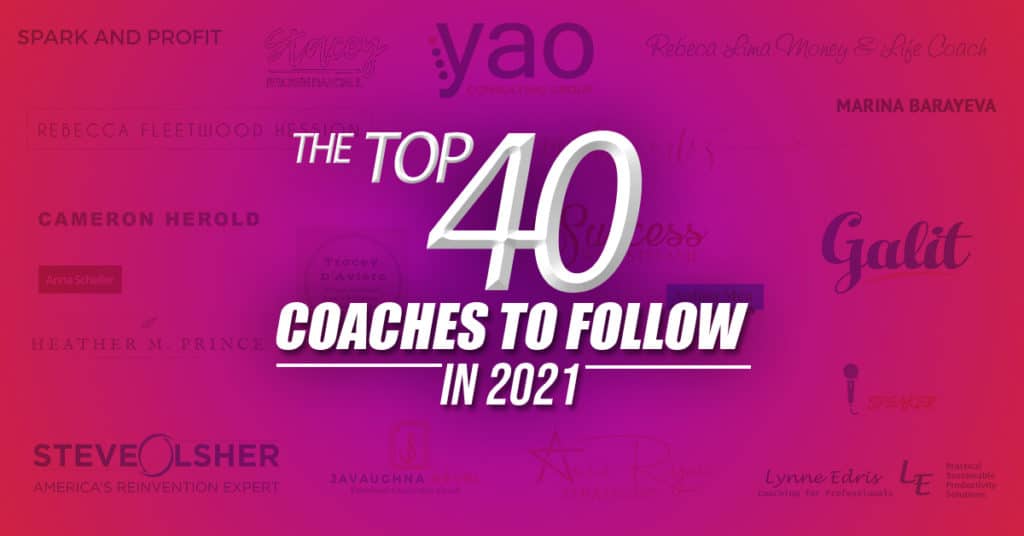 Are you looking to start a business, or elevate the one you already have? Are you struggling to find fulfillment both at work and at home? Maybe you just feel stuck, and you're looking to add some momentum back to your life. No matter who or where you are, it's never too late to seek some help.
There's an incredible network of coaches looking to help you with everything from your business to your personal life. Whether it's business practices, spending habits, self-confidence, or something else entirely, there is someone out there who has been where you are now, and they want to lend you a hand! I've assembled a list here guaranteed to help you find satisfaction in any area of life you might need. If you're looking for guidance in your business or your personal life, here are The Top 40 Coaches to Follow in 2021!
List Of The 40 Top Coaches to Follow in 2022
1: Anna Scheller

Anna Scheller is a dynamic speaker with a heart to help people create more sales as a success coach. As an educator and corporate sales trainer for over 20 years, she has the skills to provide learning in a fresh and engaging perspective. As a 3rd-degree black belt in TaeKwonDo, her unique style of the black belt mindset combined with sales training to provide engaging and thought-provoking coaching for any business owner.
2: Steve Olsher

An Illinois native, Steve Olsher went from waiting tables, pumping gas, and selling speakers out of the back of a van to creating several multi-million dollar companies from scratch and writing a New York Times best-selling book! You can join his small group coaching program or hire him as a coach directly to propel you towards attaining your personal or business objectives. If you do, it will definitely be one of the best investments you'll ever make!
3: Marina Barayeva

Marina Barayeva is an international portrait photographer based in Beijing, China. She is also a host of the Marketing for Creatives show, where she brings the experts and other creatives to share their experience in business and marketing. She is a known authority in helping entrepreneurs become influencers in their niche and has been featured in such media as ArtPeople, CCTV, China Radio International, and many more. Marina helps people to do what they love and grow it as a business!
4: Alison Grimley
Sometimes we just need someone to give us that extra push and walk beside us so we can get started in the right direction. Alison Grimley would love to be that person for you. A change catalyst and transformational coach, she offers everything from guidance on fitness and lifestyle changes to one-on-one mindset coaching that teaches you how to create a mindset for success and make a meaningful impact by embracing new ways of thinking, practicing self-care, and being able to confidently shift any disempowering thoughts that may automatically occur. It's time to create the life you desire, and you have the power to do just that.
5: Cameron Herold
Simplifying business problems and guiding business leaders to previously unimagined success is what Cameron Herold does best—and he does it for entrepreneurs worldwide.
Cameron is that rare individual who not only possesses knowledge and experience, but also the ability to present it clearly and effectively. Through coaching and speaking, Cameron captures business audiences, educates them, and empowers them to take the actionable steps needed for hyper-growth. An author of two successful business titles, "Double Double" and "Meetings Suck," Cameron cuts through the business-speak, slays unproductive processes, and guides business on the shortest, simplest path to exponential success.
6: Dan Kuschell
Dan Kuschell is a husband, dad, serial entrepreneur, and Founder/CEO of Breakthrough3x. With almost 30 years of entrepreneurial experience, he has started more than 11 companies, bought and sold multiple companies, and helped over 5,000 business owners and entrepreneurs in more than 180 industries and 11+ countries from around the world, increase their profits, and reduce their stress. He is a "secret weapon" to top entrepreneurs- helping them to finally get unstuck, connect the dots, and see their blind spots, so they can have a bigger impact, reach, and contribution!
7: Maurice W. Evans
With clients including Nielsen Media Research, Mary Kay, Barnes & Noble, Chick-Fil-A Bowl, Colonial Bank, Quality Inns, Mattress World, and more, Maurice W. Evans is a nationally recognized and highly sought-after author, trainer, speaker, and business coach. Since 1992, he has helped thousands of entrepreneurs and professionals succeed both in business and life. Maurice found the vast majority of business consultants and coaches knew plenty of theory but had no real-world experience to back it up. A pastor and serial entrepreneur himself, Maurice teaches not just from theory, but from personal experience.
8: Matthew Pollard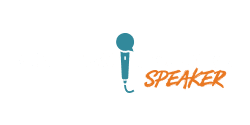 Matthew Pollard is an internationally-recognized consultant, speaker, blogger, author, mentor, coach, and serial entrepreneur with five multi-million dollar business success stories under his belt, all before the age of 30. He is the founder and CEO of Rapid Growth, LLC, dedicated to achieving maximum ROI for businesses of all sizes. Though his client list includes multiple Fortune 500 companies, his real passion is helping small business owners end the overwhelm, eliminate the stress and guesswork, and get on a clear path to Rapid Growth. Called "the real deal" by Forbes, his methods have transformed over 3500 businesses to date.
9: Jen Edwards-Robinson
Have you ever felt trapped within your business? Have you ever felt like there must be more to a business lifestyle than working all around the clock and missing out on family time? Imagine having the freedom to do whatever you wanted to do, as well as operate a business you love, every day!
Jen Edwards-Robinson, founder of From Burnout to Breakthrough, is ready to help you take your online business to the next level while helping you find the work-life balance you need to succeed. With your own online business, there is no financial ceiling; you determine what you're worth!
10: Carol Ann DeSimine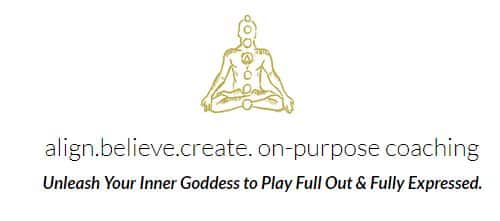 Carol Ann DeSimine with align.believe.create. helps entrepreneurs monetize their own gifts in a soul-aligned business where they play full out and fully expressed because if you are not being true to who you are at the soul level, your heart will never be truly happy.  With her expansive experience as a teacher, content creator, award-winning photographic artist, certified yoga instructor Carol can help women claim their superpowers and serve the world with their unique abilities and gifts.
11: Rebecca Fleetwood Hession

Rebecca writes, speaks and teaches on those topics she has knowledge, empathy, and experience. This includes more than two decades of experience working in leadership, strategy, leading change, execution, team building, consultative selling, transforming HR and training professionals to become business consultants. She also speaks on parenting, especially those parenting children with ADHD/ADD.
She is the founder of the Badass Women's Council, a brand built for the high achieving woman focused on reflection and connection.  She hosts a podcast and has created an online community and events around the country for badass women to reflect and connect.
12: Tiffany Taylor
Not making enough money? Not signing enough clients? Not selling out your programs? Not seeing that flexibility you signed up for? Tiffany Taylor is eager to help you get "unstuck." During one-on-one sessions with her, she'll coach you on a number of topics, including targeting, messaging, brainstorming, and more. Get all the help and constructive criticism you need to get the results you deserve!
13: Sara Harvey Yao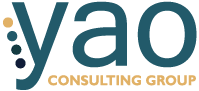 Sara Harvey Yao founded her consulting company with the primary mission being to expand the consciousness of leaders and their teams. She has helped thousands of leaders around the globe lead more powerfully within companies ranging from midsize to Fortune 100. Sara and the Yao Consulting team blaze a pathway for leaders to expand their capabilities and have a more meaningful impact both professionally and personally.
14: Stacey Brown Randall

Stacey Brown Randall is the definitive expert on getting your referrals. If you're a business owner or professional that has to create relationships with your potential clients before they will agree to work with you and you believe those relationships, can produce referrals you're in the right place. If you're in a saturated marketplace and you want an easy yet effective way to stand out and make generating clients easier…you're also in the right place. If you're interested in growing and sustaining your business through referrals but don't want to have to ask, manipulate, or be inauthentic in the process…then you are definitely in the right place. Get in touch today!
15: Nancy Juetten
Do you want to take your place on more live and virtual stages and boost your business big time? Nancy Juetten will help you find the support and unwavering championship you need to succeed. This is your invitation to unleash your "wow factor" to attract leads, clients, and speaking gigs. With your inspired action and my support, you'll soon be empowered to build major buzz for your expertise and bring in the big bucks for your own bright star on the rise!
17: Ja Vaughna Bevel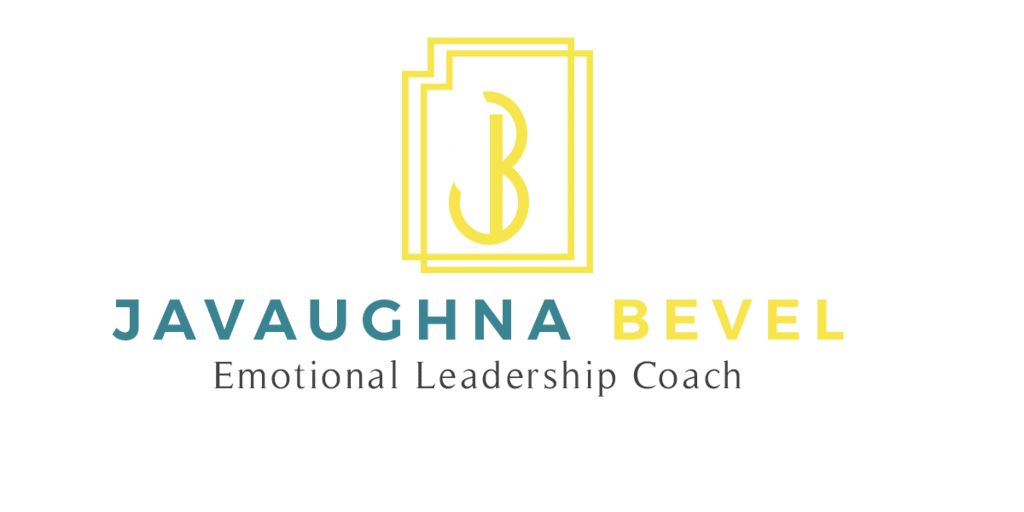 Ja Vaughna Bevel is a leadership development strategist, certified leadership & life coach, and CEO of A Leading Way. Her mission is to transform great people into extraordinary leaders that are motivated to inspire others while nurturing their own talents and strengths. She coaches ambitious businesswomen on developing the leadership skills and mindset needed to consciously influence their thoughts and behavior in order to achieve their goals. With her help, you can improve employee/customer satisfaction, reduce employee burnout, create a blueprint for success, and build strong, inclusive cultures that encourage creativity and support the ideas of others.
18: Marilia Ortiz
Marilia Ortiz is a vision catalyst! A dreamer, a doer, and a kingdom entrepreneur at heart. She's a Business Coach and a Marketing Strategist with over 15 years of experience working in communications, specializing in multicultural advertising and marketing. She approaches business principles and marketing strategies with a high level of thinking developing strategies that will deliver results. Her passion is to see female entrepreneurs walk into their destiny and build successful businesses while making an impact in the marketplace with their God-given talents.
19: Anima Mea Consultants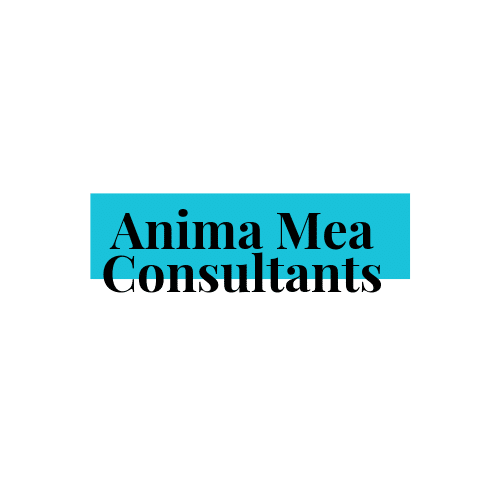 Through its certified coaches, Anima Mea Consultants offers service to clients that cater to the evolving needs of individuals. Anima Mea offers a wide range of coaching services, from life coaching to work fulfillment. In today's hustle and bustle, it's hard to stop, take a breath, and focus on our needs. With an ever-changing work environment and tougher work-life balance, Anima Mea is there to ensure that their clients are well-equipped to confront these changes and challenges head-on.
20: Anne Ryan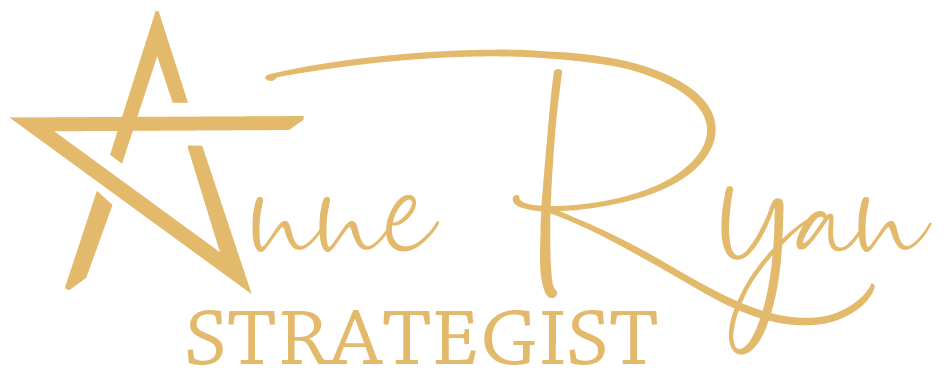 Are you feeling like that dream of running a successful business is slipping out of your reach?
Meet Anne Ryan, a coach who works with online women entrepreneurs who want a life without limitations, time for family, and profits—all with less stress, juggling, and regrets while helping them to own their goals and stay true to their values. With a coaching program built on her "Five Pillars of Success" framework, you're bound to get all the help you need to succeed!
21: Tatiana Mero
Do you find yourself stuck for leads, unsure of how to scale your brand, and struggling to keep your head above water? Tatiana Mero's goal is to give you the strategies and steps it takes to create online success for your business. Whether you are just starting out, a seasoned professional, or are just desperately needing the perfect strategy to get you to the next level of your business, she will get you maximum visibility, qualified leads, and a steady income stream. Her signature programs hand-guide you towards your business goals with ease, determination, and success.
22: Yulia Tarbath

Yulia Tarbath's passion is to help health & wellness coaches, healers, and practitioners attract the right clients, create more freedom, and grow their business to a six-figure level and beyond. She's a certified health coach with over six years of experience in the health & wellness field, and together with her husband, she has built multiple six-figure businesses online within the plant foods health coaching niche. Through her work, she helps wellness coaches take the right steps to grow their business online and create the lives they want to live.
23: Stefanie Gass

Are you ready to cross the line from average and comfortable to beyond badass? To be exceptional & balanced in every area of life? And to finally realize that, yes, you can have it all? Stefanie Gass wants to help you, push you, and open your eyes to the genius that lies within you. Through speaking engagements, self-study courses, and one-on-one coaching, she's going to help you smash the fears that hold you back and leap into the unknown with strength and confidence! For even more resources, you can check out her podcast.
24: Rebeca Lima

Do you feel stuck with your life or business? ​Do you feel financially stuck despite making money? How you would like to level up, work smarter—not harder—and become the powerhouse you are meant to be while creating the work and life balance you crave? As a money coach, Rebeca Lima helps high-achieving women in business stop leaking money by creating a proactive plan so they can have the financial stability they deserve! ​With her help, you can make money and enjoy it while building the financial security you need! Are you in?
25: Spark and Profit

Lisa Porter of Spark and Profit works with female entrepreneurs who want to start, grow, and scale their online businesses so they can achieve financial freedom and make a difference by sharing their gifts, skills and expertise with the universe.
With over ten years of online business experience, she combines her training and a keen sense of intuition to help ladies just like you, create sustainable income and scale their way to financial freedom! Lisa shoots straight from the hip because her goal is to see you succeed—not waste your time sugar coating things so you can fail. If you're looking for the real deal, here she is!
26: Galit Ventura-Rozen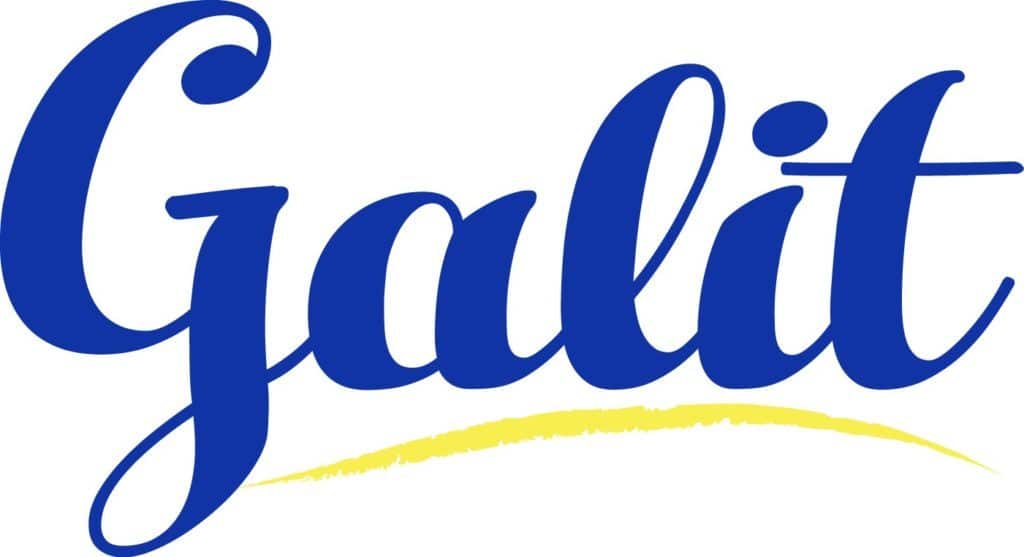 Galit Ventura-Rozen is a Business Performance Expert and professional speaker. An Entrepreneur since the age of 21. Galit owns and operates Commercial Professionals for over 22 years. She combines her unique skills to deliver business mentoring, speaking engagements and interactive workshops to help businesses and entrepreneurs accomplish their goals and desires, breakthrough fear, effect lasting change, employ motivated teams, increase revenue, and build lucrative businesses from the ground up and take them to the next level. Galit also works with women that are inspired to be professional speakers sharing their stories and expertise.
27: Lynne Edris

For over a decade, Lynne Edris has helped smart, capable individuals, just like you, whose businesses/careers are not advancing in accordance with their abilities because they struggle to stay organized, maintain focus, and follow-through consistently. She works with busy professionals to create real-life, sustainable ways to keep their to-do lists under control, accomplish what they intend every day at work and at home, perform at the level of their abilities, and have more time, energy and money for the rest of life—the really important stuff!
28: Heather M. Prince
After taking the leap and transforming a hobby into a full-time job, Heather M. Prince learned a lot about running her own business, and now she's a huge encourager, motivator, and cheerleader for other female-owned small businesses! She absolutely LOVES watching and helping other moms find their passion, grow their businesses and find joy in their jobs! Her flexible plans allow for one-on-one business coaching, targeted monthly training, assisting with building strategic marketing plans, creating social media marketing strategies, and overall helping women rock their businesses. She can't wait to work with you!
29: Latika Vines
Latika Vines helps women to truly focused on themselves by rediscovering who they are, define their God-given purpose, and provide unconventional strategies and solutions to accomplish the career they want, need, and deserve.  Whether, identifying their career's strategic vision (a visual representation of their career statement), preparing for a job interview, re-writing the resume, or strategies to develop and/or manage a career, she helps women know and remain purposefully focused on their vision.
30: Heather Hartman
Business and visibility coach Heather Hartman is passionate about helping women find confidence in who they are, what they have to offer, and how to show up in their online business unapologetically. She specializes in helping you find & implement your perfect intuitive business systems, refine your message, master your mindset, and recognize your self-worth. With her help, you can overcome your fear of technology and visibility!
31: Truth Speaks Group, LLC

Founder and CEO of Truth Speaks Group, LLC Marla J. Albertie is a skilled trainer in the field of Adult Education and Transition. She has an extreme passion to see growth in peoples' lives and careers. Marla is a certified professional career coach, trainer, instructor, and graduate of the World Coach Institute and has over 20 years of business and training experience. TSG conducts workshops and training sessions on career choice solutions, adult education in life building skills, and motivational-related methodologies. Get the career coaching you need today!
32: Cinzia Linda Aghadiuno
Cinzia Linda Aghadiuno is a coach and entrepreneur, with a professional background in midwifery, research, medical sales, and counseling. She left the traditional career path at twenty-nine to follow her heart and pave her own way.
​Now, Cinzia is based in Verona, Italy, and uses her skills and gifts to serve people who feel stuck. She helps them break free from their low self-esteem to living the lives they truly desire. She has created a transformational coaching container for her clients to unleash themselves, and thrive in the life they want. Don't wait any longer; start forging your own path today!
33: Katherine Rose
Are you struggling to build a business that honors your soul goals? Feeling lost in life? Katherine Rose is a mental wellness coach who holds a safe space, guiding you to shift the things that hold you back and feel empowered and excited about your future. You'll meet one-on-one, once a week on Zoom or Skype, using transformative techniques that are fast and fun for deep, lasting change. She's also there for you between sessions in order to help you stay on track to thrive. Contact her today and learn how to conquer your anxiety so your well-being can thrive.
34: Honorée Corder
Want to write a book, but don't know where to start? Do you have a book you've written, but know next to nothing about getting published? Get in touch with Honorée Corder, a strategic book coach! She works exclusively with business professionals who want to write a book to boost their brand, get more business, and turn that book into multiple streams of income—in short, she'll help you build an empire. If that sounds like everything you want, get in touch with her today!
35: Jen Hemphill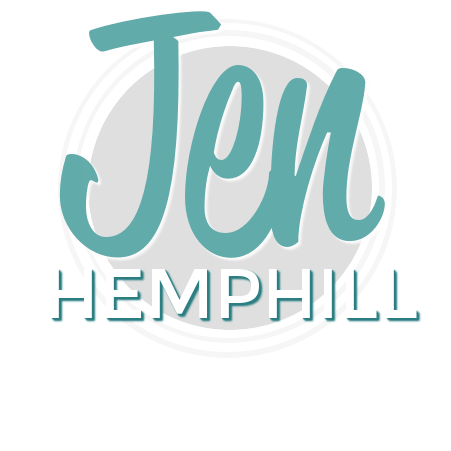 When it comes to money management, there's a lot of great conventional advice out there, but Jen Hemphill knows it's not that simple—money and its effects on people is extra unique.  There is no "one size fits all" solution. As a money coach, she believes that money should enrich your life, not stress you out. She believes that your money mindset is THE foundation of your financial success, and that money skills (like budgeting, saving, etc.) are the bricks that go on top of that foundation to build your strong financial "home." Contact her for smart money decisions tailored specifically to your needs!
36: Dukko Performance Coaching
Are you looking to make a positive change to your mindset, career, or personal life? Meet Rose, a certified performance coach with a passion for empowering people to lead their best lives with clarity, calm, and confidence. ​She coaches clients with the help of Jet: Her pet, business partner, and therapy dog rolled into one. His presence creates a unique, relaxed and supportive environment to help boost the effectiveness of your sessions. Get all the confidence, career, and life coaching you need with Dukko Performance Coaching!
37: Dr. Susan Biali Haas

Are you looking to make a positive change to your mindset, career or personal life? Dr. Susan Biali Haas is a medical doctor, coach, speaker, health writer, author, and late-blooming flamenco dancer. She would love to help you improve your physical & mental wellness and focus on the things in life that matter most. She'll help you balance life and work, and create time for what really counts. Life is too short for you to be continually exhausted, stressed, and struggling to make it through the day. Helping you move past a stressful lifestyle and into a more balanced, healthy, values-based life, is her great passion.
38: Snehal R. Singh

Are you feeling unfulfilled, unsupported, disconnected, and unsatisfied with your personal or professional life? Are you looking for a change, but can't envision what that looks like just yet? Do you want to share your talent and gifts to make a difference in the lives of others? Snehal R. Singh is a best-selling author, soul-preneur, and life coach—and she's here to help. Her intention is to help people like you reach their highest potential by enabling them to create a life that reflects their deepest desires. Book a session with her today, and take the steps you need to realize your full potential.
39: Anza Goodbar
Are you ready to open your heart and explore new ways of experiencing intimacy and pleasure? Through private coaching, group coaching programs, retreats, and speaking, Anza Goodbar inspires and empowers singles and couples to redefine what they want in their relationships and create strategies to help them get there. She is passionately committed to opening up conversations about sexual empowerment and supporting couples to conquer incompatibility issues; communicate their wants, needs, and desires; and increase intimacy and sexual satisfaction.
40: Lisa Larter

You know your business needs are unique and you want highly focused 1-1 attention with the potential to tap into a mastermind community as you grow your business long-term. Now, you want strategic planning and a coach you can access for support anytime you need help. That's where Lisa Larter comes in. She's a results-oriented business coach who's ready to help you push aside your "wish I could" mantra and transform you into an "Action Jackson" to drive your business to heights you previously may have thought impossible. Whether it's a group or one-on-one coaching you're looking for, Lisa Larter will get you exactly where you need to be.
Don't Sleep on Your Goals!
Just like anything else, finding the right coach for your needs is crucial to meeting your goals, both personally and professionally. Whether you're struggling at work or at home, a little help goes a long way. Even if it's just a little push that you need, you don't have to do it alone. There is always someone out there who can get you where you need to go.