IT'S TIME TO BUILD AND MONETIZE
YOUR ONLINE
COACHING EMPIRE!
Ready to Dive In Now? Check Out My Courses for Specific Strategies on How To Build And Monetize Your Coaching Business.

HOW I CAN HELP YOU BUILD YOUR ONLINE COACHING EMPIRE

If you're a coach looking to monetize your online business empire, join my FREE Facebook Group. I go LIVE each week on a vast array of business building and monetizing strategies for coaches.
Note: BAM Your Online Business is an exclusive group for online coaches only. Please enter your URL when you request access.

If you're ready to dive in and get started right now, I have a variety of courses on specific strategies that will teach you how to build and monetize your coaching business.
Whether it's building a funnel or growing your Facebook group, you'll absolutely find something to transform your coaching business.

Looking to have our team of experienced professionals do your marketing for you?
Book your free 15 minute consultation to see how our premier digital marketing agency for online coaches can help you scale your coaching business to the next level.
I'm Lindsey Anderson, business building strategist for online coaches who are ready to build their brand and monetize their business. I am a best selling author, podcaster, speaker and digital marketing expert.
If you're a coach who needs clarity with business building techniques that actually work… I can help.
During my 10+ years as the CEO of TheBAMAgency.com, I have helped hundreds of clients build their businesses and learned what it takes to make them successful. I have honed a proven system that my company executes on a daily basis for many clients.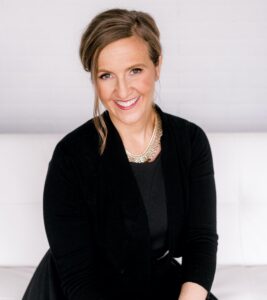 REAL ONLINE COACHING EMPIRE STORY

I took Lindsey's Build And Monetize Masters Program. Within 8 weeks I had doubled my monthly income.
If you sell a service you will never regret learning how to promote yourself and your company in a way that will generate more traffic to your web site and more paying clients. Can't say enough good things about Lindsey Anderson
5 OUT OF 5 – Karin Atkinson Carr, YouTube for Agents

REAL ONLINE COACHING EMPIRE STORY

You and your team were the missing piece to bringing it all together… following your Facebook training alone was the first time I really saw MASSIVE success in my conversions. This is without a doubt one of the best investments I've made in my business.
5 OUT OF 5 – Stacy Raske, The Empowered Overthinker

REAL ONLINE COACHING EMPIRE STORY

Lindsey and her team saved my sanity with Facebook Ads.  I was hesitant to do them for myself but she made it so easy (and profitable.)
I also love the Build And Monetize Masters Program… being part of the group and being able to bounce ideas off of the experts in the group like you and your team as well as getting general feedback from others is beyond valuable.
5 OUT OF 5 – Meg Kerns, MOKup Media

REAL ONLINE COACHING EMPIRE STORY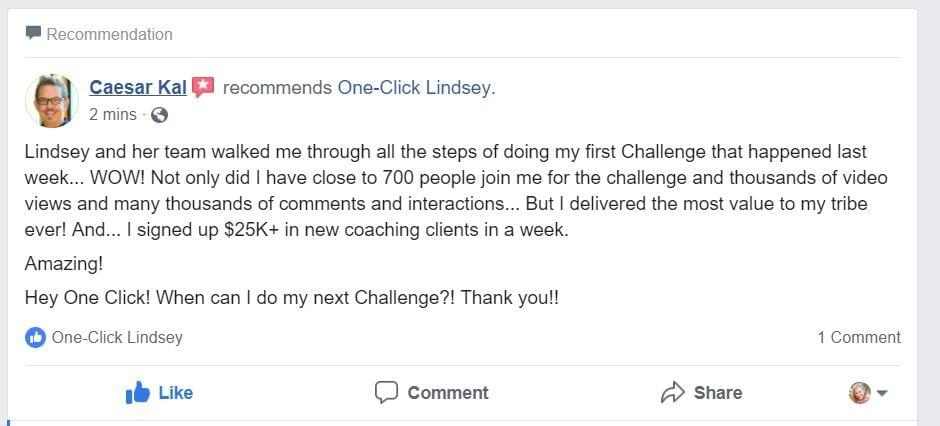 5 OUT OF 5 – Caesar Kalinowski, Spiritual Entrepreneur

REAL ONLINE COACHING EMPIRE STORY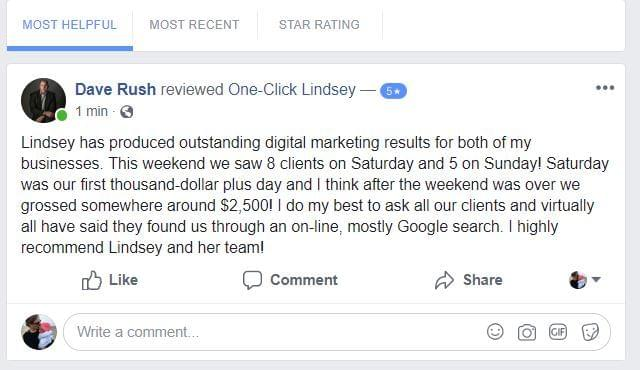 5 OUT OF 5 – Dave Rush, Online Entrepreneur

EVEN MORE REAL ONLINE COACHING EMPIRE STORES