Are You A Coach, Consultant or Digital Entrepreneur?
If so… you're in the right place. As the number one expert in helping coaches, consultants and digital service business owners I can HELP you build and monetize your business. Check out the options below and let's get to it!
Build And Monetize Courses
If you're ready to dive in and get started right now, I have a variety of courses on specific strategies that will teach you how to build and monetize your coaching business.
Build And Monetize University (FREE!)
If you're a coach, consultant or digital business owner, run, don't walk to my FREE Facebook Group, Build And Monetize University.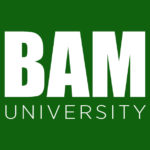 I go LIVE every single week and provide a vast array of business building and monetizing tips for coaches, consultants and digital entrepreneurs. Build And Monetize University is also the home of my highly acclaimed "Steal My Funnel" challenge as well as other valuable multi-day workshops.
Join me for these powerful online workshops and leave knowing how to utilize a combination of sound business theories, marketing tactics and a leveled up mindset to take your business to the next level (regardless of the stage or age your business is currently at!)
Build And Monetize Masters
If you're ready to finally build and monetize your business with step-by-step instructions and state-of-the-art daily support & guidance, check out my Build And Monetize Masters Program.  This revolutionary program combines expert coaching, personalized accoun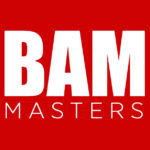 tability and live training that walk you through building your brand and monetizing your services.
Build And Monetize Masters is NOT another course or membership site. This is a customized, hands on, step-by-step solution to growing your business. If you want someone to literally give you custom video's on how to execute, check your ads, read your copy, business setup, product launch, technical help and package creation the Build And Monetize Masters is for you.  We even spend a great deal of time kicking your mindset issues to the curb because that, my friend, is the only thing standing in your way to a very VERY profitable business.
Check out the details for this powerful program and it's amazing RESULTS here.
Done-For-You Digital Marketing Services
My digital marketing agency, Traffic And Leads is a leading provider of digital marketing services including:
Online Sales Funnel Creation
Social Media Marketing
Content Marketing
Email Marketing
Website Design & Development
Conversion Rate Optimization
Increasing Online Sales
Search Engine Optimization
Facebook / Instagram Advertising
Email List Building
Landing Page Design and Implementation
Copywriting
If you want to learn how my company, my partners, and I can help your business in these areas, feel free to contact me here.
Podcast And Live Speaking Engagements
I am frequently interviewed on podcasts and Live Events so I can help as many business owner as possible to succeed on the web.  I would love to be part of your podcast or event.
Find out more about how to book me on your podcast and find my One Sheet One-Click-Lindsey-One-Sheet.
See my podcast interviews here.