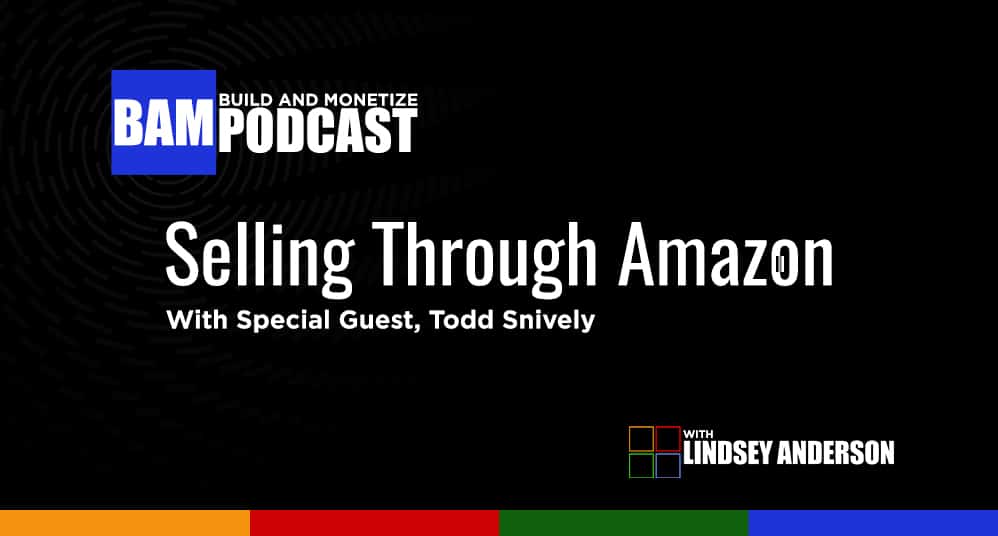 Over the last 30 years, e-commerce has exploded. Even on their worst days, online markets have been seeing steady growth, and there's no sign of them slowing down. In fact, their growth has been accelerating, largely in part due to the COVID-19 pandemic. With that in mind, getting a strong grasp on e-commerce is a surefire way to be successful these days, but that's easier said than done. Thankfully, Lindsey's guest this week is just the right person to help you get started.
Selling Through Amazon with Todd Snively:
In today's episode of the Build and Monetize Podcast, Lindsey interviews Todd Snively, serial entrepreneur, e-commerce expert, and co-founder of Expert University, an educational resource dedicated to helping entrepreneurs make the most of selling on Amazon. His understanding of modern-day e-commerce is essential to making money through selling in the 21st Century.
In This Episode You Will Learn:
The exponential growth and continuously massive potential for e-commerce in the modern age, and how sites like Amazon were impacted by the COVID-19 pandemic.
Amazon's wildly successful business model, and how they actually benefit from having multiple sellers sell the same product.
The pros and cons of modern business practices, and what they mean for the future.
The necessity for change—if you can't adapt to changing times, making your business thrive—let alone keeping it afloat—is going to get increasingly difficult over the next several years.
The best business models to start with, and the ones to keep in mind going forward.
Selling through Amazon and gaining a deeper understanding of online markets is essential to being a successful seller in the modern age. Todd's insights and expertise are guaranteed to help get you where you want to be, and by signing up for Expert University, you'll already be on the right track.
Links Mentioned in This Episode:
If you want to become an expert in selling through Amazon, check out the links provided above and get the expert advice you need from Todd!
Subscribe To The BAM Podcast
[podcast_subscribe id="8572″]