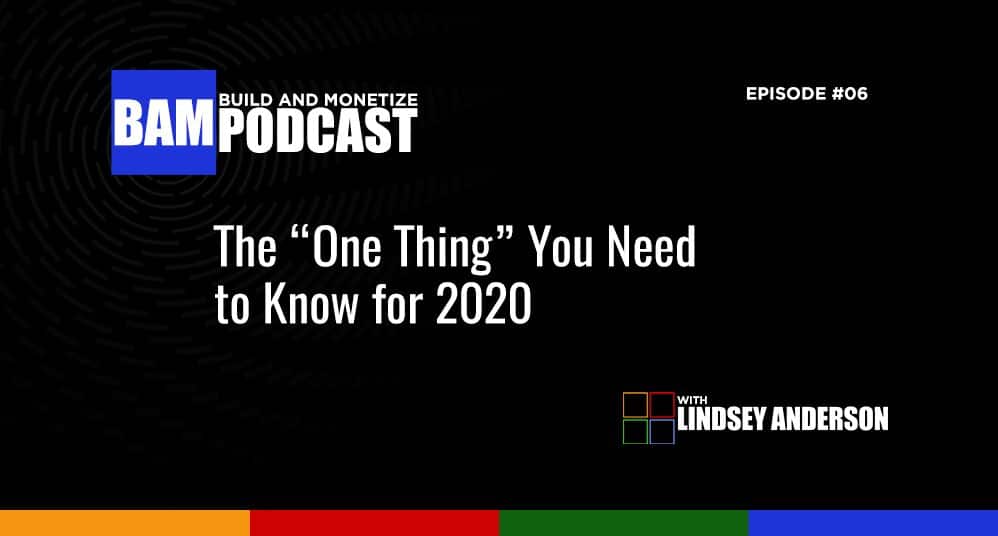 Every year I go grab a sharpee, and one the red bulbs off of the Christmas tree, and I gather the children. We look back on the past year, and we document 1-2 things that we can document. Then we look at prior years bulbs.
All About Goals / Kill It in 2020!
In today's episode of the Build and Monetize Podcast Lindsey discusses reviewing your goals of this past year and reflecting on them. Lindsey also goes into setting goals for 2020.
In This Episode You Will Learn:
Lindsey speaks to her first iteration of her presence on the web. She spoke about Lindsey's Web. She speaks about how she rebranded her entire company.
Lindsey speaks about how powerful writing your goals down.
Lindsey discusses how to not allow your goals to overwhelm you. She recommends taking it a couple of steps at a time. Do not get overwhelmed by needing to know every step to your goals.
Another recommendation is to stop consuming and not taking action. Lindsey recommends that you need to start implementing all the strategies you learn by consuming information.
I highly recommend you take the time to check out the Build and Monetize Masters program before the 1st of January when the price goes up again. Let Lindsey help you Build and Monetize your business in 2022. The link is below, go there now and see how we can help you!
Links Mentioned In This Episode:
Curious about Lindsey or any of the services that she talked about during this episode? No problem! You can find more info about everything discussed today at any of the links listed above.