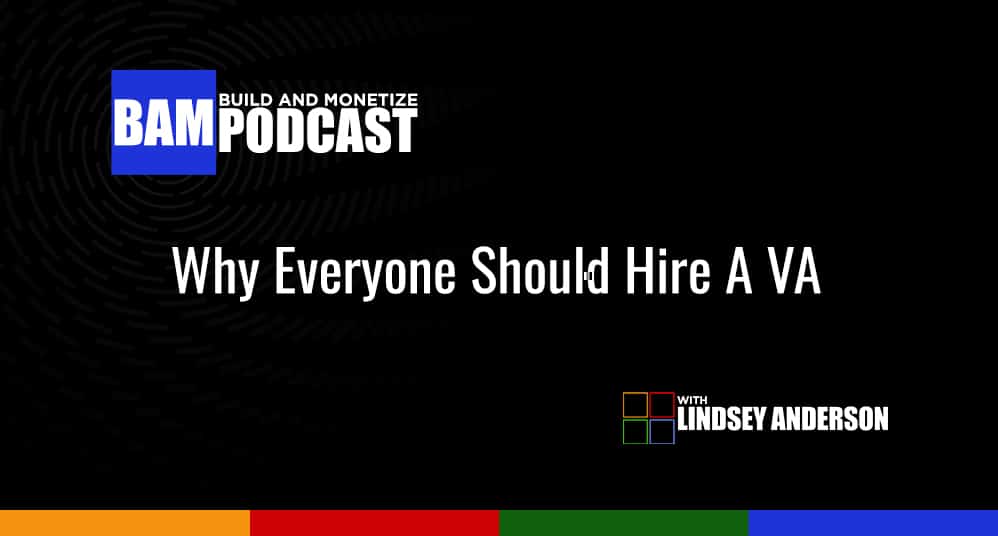 Coaching is an amazing profession! You get to witness your clients grow and achieve new successes; yet, it requires constant focus, attention, and energy. There are only so many hours in a day, so having someone in your corner is paramount. Hiring a virtual assistant (VA) helps you focus on your Zone of Genius so you can take your coaching business to the next level!
Hiring Your First or Additional VA
In this information-filled episode, Lindsey discusses virtual assistants, or VAs. VAs can be of any kind – a general assistant, a graphic designer, or a social media specialist. Regardless of the type, VAs don't have to cost you an arm and a leg, and they will help you offset your weekly workload so you can focus on growing your business.
In this Episode You Will Learn:
What virtual assistants are and how they can help you in your coaching business. Coaching is challenging and requires juggling your calendar and your client's needs; your efficient virtual assistant will work tirelessly, freeing up more of your valuable time.
The variety of tasks you can outsource with a VA. The list is long for what a virtual assistant can do for a coach like you. The day-to-day life of a coach is hectic as it is, and hiring a VA can help you get your work done.
Why do coaches need a VA? At face value, hiring a VA can make your life as a coach easier, but what are the tangible benefits of getting a VA?
When is the time to hire a VA? According to Lindsey, the time is now! Find out why you have to hire a VA now.
How to hire a VA for coaching. If you are convinced that a VA is a great way to boost your bottom line, it's time to hire a VA. Lindsey outlines the essential steps required to hire your first VA.
Like what you heard? Receive more value from Lindsey Anderson by subscribing to the Build and Monetize Podcast and leaving a review on iTunes. For more support and proven strategies to build and monetize your coaching/consulting business, click on the link below and request access to the FREE Build and Monetize University Facebook community.
Links mentioned in this episode:
Want to know more about Lindsey and the services mentioned in this episode? Find out more info about everything she discussed today on any of the links listed above.
Subscribe To The BAM Podcast
[podcast_subscribe id="8572″]