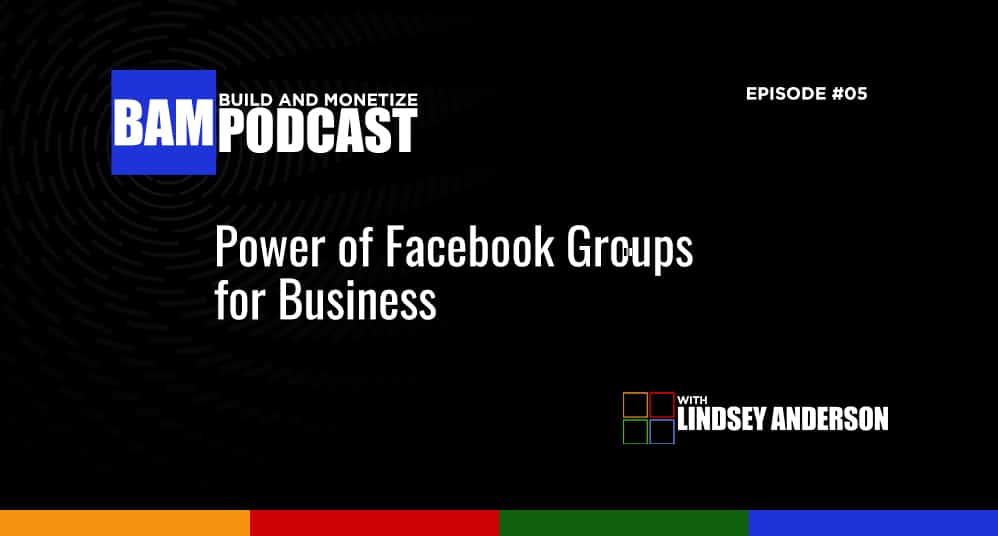 Out of all the trainings I've held this year, the most popular one has been, How To Use Facebook Groups To Grow Your Coaching Business. After I was done with this training, we received so many PM's, DM's and all the M's asking the same question…
"That's great info about how Facebook groups are the perfect place to nurture your prospects, but how do I grow a Facebook Group?"
So that is exactly what today's podcast will be covering, How To Grow A Facebook Group In 2020. Your Facebook Group is waiting to be filled with hot prospects waiting to be nurtured.
Facebook Groups/ How To Get Engagement
In today's episode of the Build and Monetize Podcast Lindsey discusses the value and importance of having a laser targeted highly engaged Facebook Group. This podcast is part 1 in a series dedicated to creating a laser targeted highly engaged Facebook group, Monetizing your group, and finally getting traffic to your group.
In This Episode You Will Learn:
Engagement is very important when you have a Facebook group because the more engaged your group is the easier it is to build your group. Lindsey discusses her methods to create a highly engaged Facebook group. By creating engagement you can sell more and learn more from your target audience.
Lindsey discusses how important it is to use polls in your Facebook group. She discusses how to use the information you gather from your audience from the polls you run in your group. Lindsey discusses a recent poll she ran and how she used the information to better serve her group.
Lindsey discusses Why you want a Facebook Group.
Lindsey explains the benefit of having your group be highly targeted vs having a broad Facebook group. You learn how lucrative your Facebook group can be if you niche down, and only allow your perfect prospect into the group.
What do you name your Facebook Group? In this episode you will learn Lindsey's naming method, so easy you will not believe it!
Links Mentioned In This Episode:
Curious about Lindsey or any of the services that she talked about during this episode? No problem! You can find more info about everything discussed today at any of the links listed above.