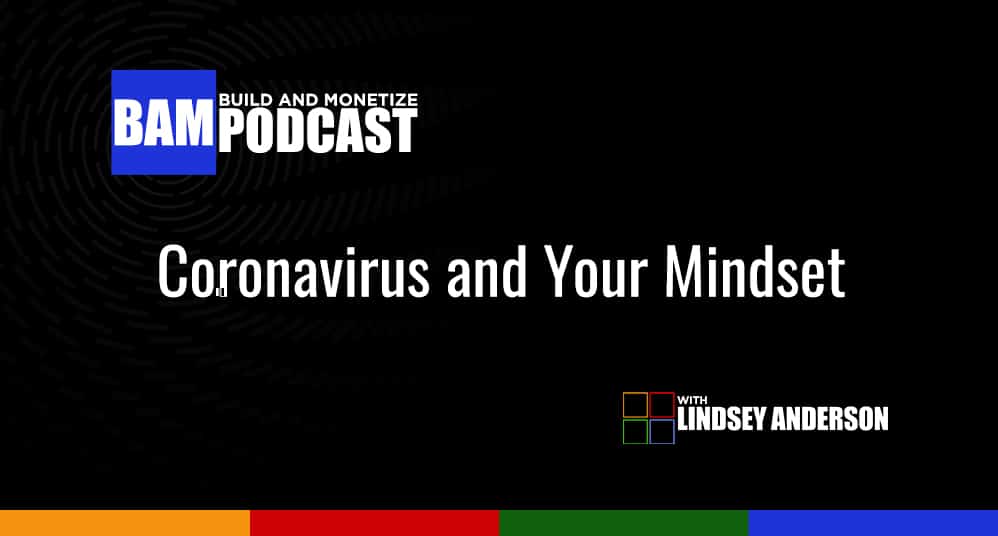 The pandemic of the Coronavirus continues to disrupt our lives across the globe. It's a difficult time, one that we've never experienced before. All of a sudden, our businesses have come to a grinding halt and are on pause. Now is the time that our patience, resiliency, and discipline will be put to the test over the next few weeks or months.
As coaches, we must recognize that these traits and qualities aren't the only ones that are essential. In this crisis, we should be able to develop an attitude that will enable us to hurdle these challenges: by being innovative and adaptable in these trying times.
I know many of you are frustrated. The only thing we can do now is embrace our frustration and recognize its impact. After that, we can guide our business through these difficult times. Just remember: we will never run out of clients. People will need coaches and consultants now more than ever.
Coronavirus and Your Mindset
In today's episode of the Build and Monetize Podcast, Lindsey shares a few tips on how to be resilient in the midst of a crisis. She talks about how it's possible for a coaching and consulting business to thrive in this situation. Coaches and consultants should pay attention to their businesses today because more people are going to be needing your help than ever before. They need to understand what's going on and how to adapt to the changes. She said it before, and she'll say it again: now is the best time for coaching and consulting businesses.
In This Episode You Will Learn:
Some tips on what you can do to cope with the disruption:

Your mindset
Time blocking
Taking time for yourself

Outtakes from the five stages of grief to adjust to the new reality:

Denial – This resonates with a lot of people who cannot believe their current situation.
Anger – You may feel pain, frustration, anxiety, and difficulty. This is natural. Learn how you can fight this.
Bargaining – Trying to find the meaning in all of this can be hard. Find out how you can use your power to uplift each other.
Depression – Find out ways to fight depression from Lindsey's advice.
Acceptance – Know-how acceptance can help you be better and how your coaching business can benefit from it.
This is our new reality, and the online landscape is changing. The coaching and consulting business will be different, and now is the time to think about where you want your business to be. There is no scarcity of clients for this line of business. What you need is the right mindset.
Do you like what you heard? Get more value from Lindsey by tuning in to her Build and Monetize Podcast and leaving your comments below. Join her Build and Monetize Masters to know how you can build and grow your coaching business.
Links mentioned in this episode:
Want to know more about Lindsey and the services mentioned in this episode? Find out more info about everything she discussed today on any of the links listed above.
Subscribe To The BAM Podcast
[podcast_subscribe id="8572″]