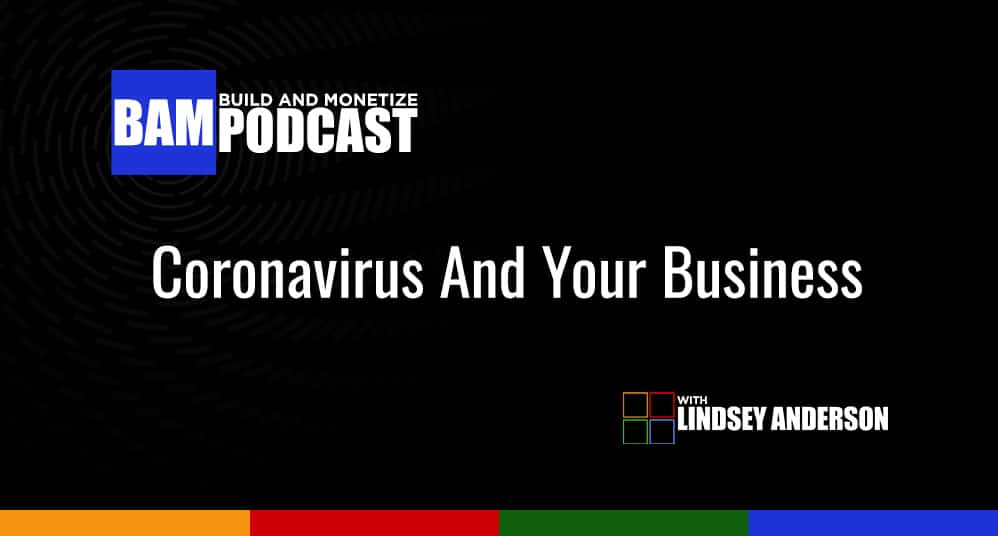 Today we're discussing the topic that has been dominating the world recently, Coronavirus or COVID-19. The pandemic has stretched across the world and it will inevitably affect our business. Yet, in adversity like this, there is so much to be learned.
Family and health are the most important parts of life, but after that we have to think about our business. If we let this pandemic stunt our business growth it will, but it doesn't have to. Rather, we must look at how this crisis will affect us and do everything in our power to mitigate that.
This Coronavirus will not be disappearing anytime soon, but neither will we. People need their coaches and consultants more than ever because they are facing various transformations in their lives and businesses. Our job is to guide them during these uncertain times so our efforts must continue.
Coronavirus and Your Coaching Business:
This episode of our podcast is in tune with the times. Here, Lindsey explores the options for our coaching and consulting businesses during the time when the whole world is dealing with a pandemic. Economic slowdown can be brutal, but coaches are resilient. Don't let the Coronavirus outbreak stop you from growing, instead continue moving forward during this uncertain time.
In this Episode You Will Learn:
The things that you can do to keep your coaching and consulting business moving during these times of uncertainty.
How you can help your clients to move their business forward in this crisis. You will be surprised, there are plenty of opportunities everywhere you look.
Here are the things that you can do with your coaching business during a crisis such at this:
Take a deep dive into your finances. Do a full evaluation of your finances. Create clear goals on how to better your financial situation and work towards them.
Understand what's going on in your business. Confront the truth, even if it is negative. Don't be afraid to deal with the facts.
Maintain your client base. Communicate with them! Ask them how they are doing, help them, and reassure them you are solid as a rock during these tough times.
Take advantage of the trying times and go digital. Be creative, increase your social media presence, and explore the digital world as most are choosing to stay at home and work online.
Encourage a positive attitude. Worrying will not do you any good, surround yourself with only positive energy. Paranoia and panic will not help you.
Seek help and accept support. You are not alone and we are stronger together.
Take action. Create a battle plan moving forward. This will help remove feelings of fear, help your business continue to prosper, and the crisis will not affect you.
Don't fall into paranoia and panic. Don't just sit on the couch all day long. We must move forward and take action!
Did you like what you heard? Get more value from Lindsey by subscribing to this Build and Monetize podcast and leave comments below. Follow Lindsey Instagram and see her stories.
Or join Build and Monetize Masters to know more about how you can build and monetize your coaching business.
Links mentioned in this episode:
Want to know more about Lindsey and the services mentioned in this episode? Find out more info about everything she discussed today on any of the links listed above.
Subscribe To The BAM Podcast
[podcast_subscribe id="8572″]