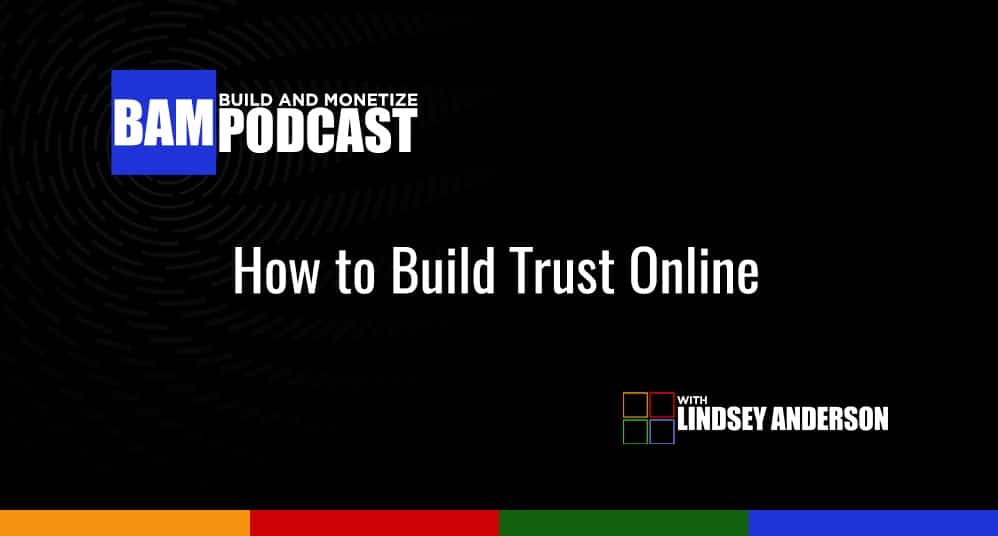 Lindsey's expertise lies in digital marketing for coaches and consultants. She has spent more than 10,000 hours practicing digital marketing and helping coaches become experts. As an expert herself, Lindsey knows that digital marketing is predicated upon the idea of building trust and intimacy online.
Borrowing inspirations from the book The Trusted Advisor, she discusses how to build trust and establish intimacy online. Without being face to face, trust is difficult to establish. Thus, Lindsey created The Trust Equation, her very own method of achieving trust in a digital context.
How to Build Trust Online
The online world is vast, but trust is a scarcity. Whether you have engaging content, a large social media following, or a compelling online narrative, your prospects will not trust you right away. Trust takes time. Yet, it is essential to be likable online because, as Zig Ziglar posits: if they like you, they will trust you, and if they trust you, they will buy from you.
Especially within the context of marketing and sales, people put their guard up immediately. Everyone is always cautious during any marketing or sales pitch because of the countless cases of exploitative tactics. One must combat this to establish trust. Thankfully, Lindsey provides the roadmap on how to do this.
In This Episode You Will Learn:
The importance of building trust and intimacy with your clients.
What The Trust Equation is and why it is important.
How building credibility is essential to your online presence.
How to get your brand seen on affiliate links and major media outlet websites.
What a Media Placement is, and how to use it.
How she can help you build your credibility and the steps you need to take to be legitimate online.
How likability sits within the equation and the importance of it.
Why consistency online is absolutely necessary to establish trust. Consistency is key!
Why the power of accountability is needed to complete the trust equation.
The selling techniques that will protect the integrity of your coaching business.
Like what you heard? Want more? Subscribe to her YouTube channel and leave a comment to participate in the discussion. Also, join her Facebook Group, Build and Monetize University, and be a member of this awesome community.
Whether you want to know how to build your coaching business or to look for ideas on how to take your coaching business to the next level, join Build and Monetize University. Check the link below and let Lindsey and the Traffic and Leads Team help you.
Links that are mentioned in this episode:
Want to know more about Lindsey and the services she said during this episode? Find out more info about everything on the links listed above.
Subscribe To The BAM Podcast
[podcast_subscribe id="8572″]