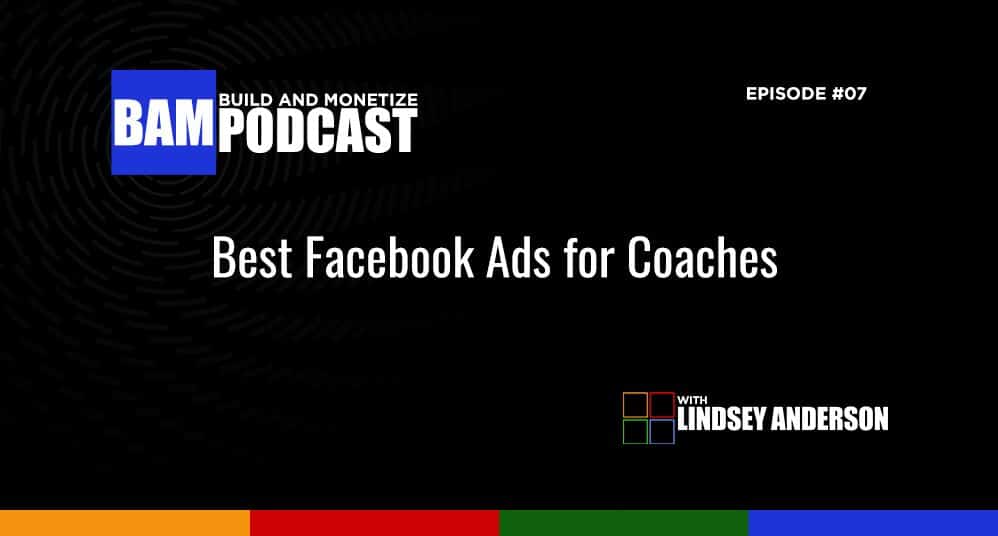 There is an art to Facebook ads, we all have suffered from Facebook ad spend being wasted. You work hard for your money, and it is vital to the success of your coaching and consulting business to be able to scale, and Facebook ads are an exceptional way to do this. Lindsey explains exactly how to do Facebook ads the best way.
Best Facebook Ads for Coaches / Less than $15 a Day:
In today's episode of the Build and Monetize Podcast Lindsey helps you to understand Facebook ads and discusses the best Facebook ads for coaches. She shares the 3 most powerful types of ads to run on Facebook Ads with just $15 a day.
In This Episode You Will Learn:
Lindsey explains why it is so important to have a paid ads strategy, and why Facebook / Instagram should be the platform you use.
Lindsey explains how to have a warm audience using a very particular Facebook Ad. She explains examples of what content to use with this type of ad.
Lindsey shares what a Call-To-Action ad is, and why this type of ad is lucrative and very important to the success of your business.
Do you not have an audience? This type of ad is designed to solve this for you, while you focus on the other aspects of your business.
Lindsey shares exactly how to learn in-depth how to run these three different types of ads with you.
I highly recommend you take the time to check out BAMCRAM before January 6th when they are removed. Let Lindsey help you Build and Monetize your business in 2020 by using Facebook Ads more effectively, join the Master's Program today! The links are below, check them out and let Lindsey, and the Traffic and Leads team guide you!
Links Mentioned In This Episode:
Curious about Lindsey or any of the services that she talked about during this episode? No problem! You can find more info about everything discussed today at any of the links listed above.